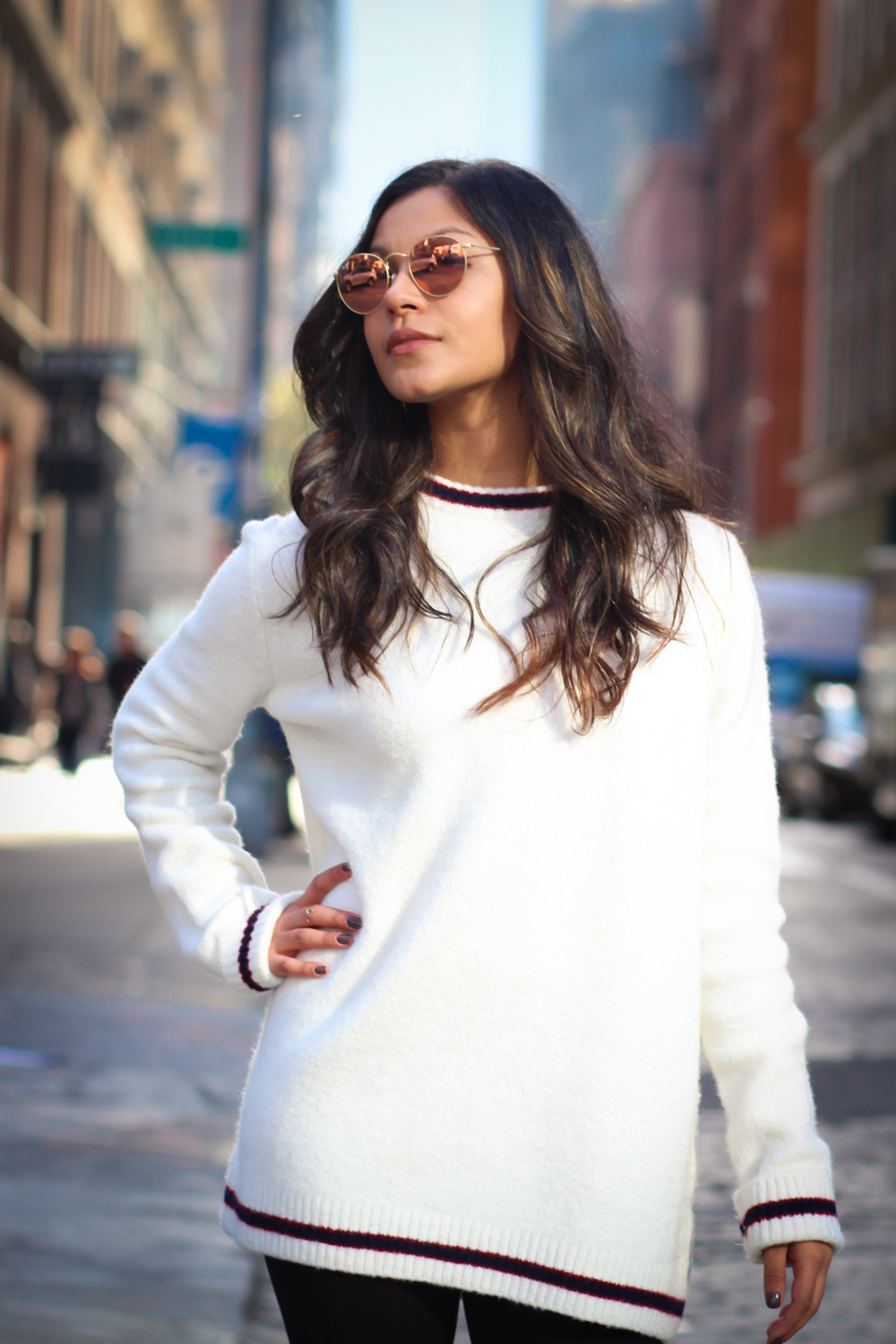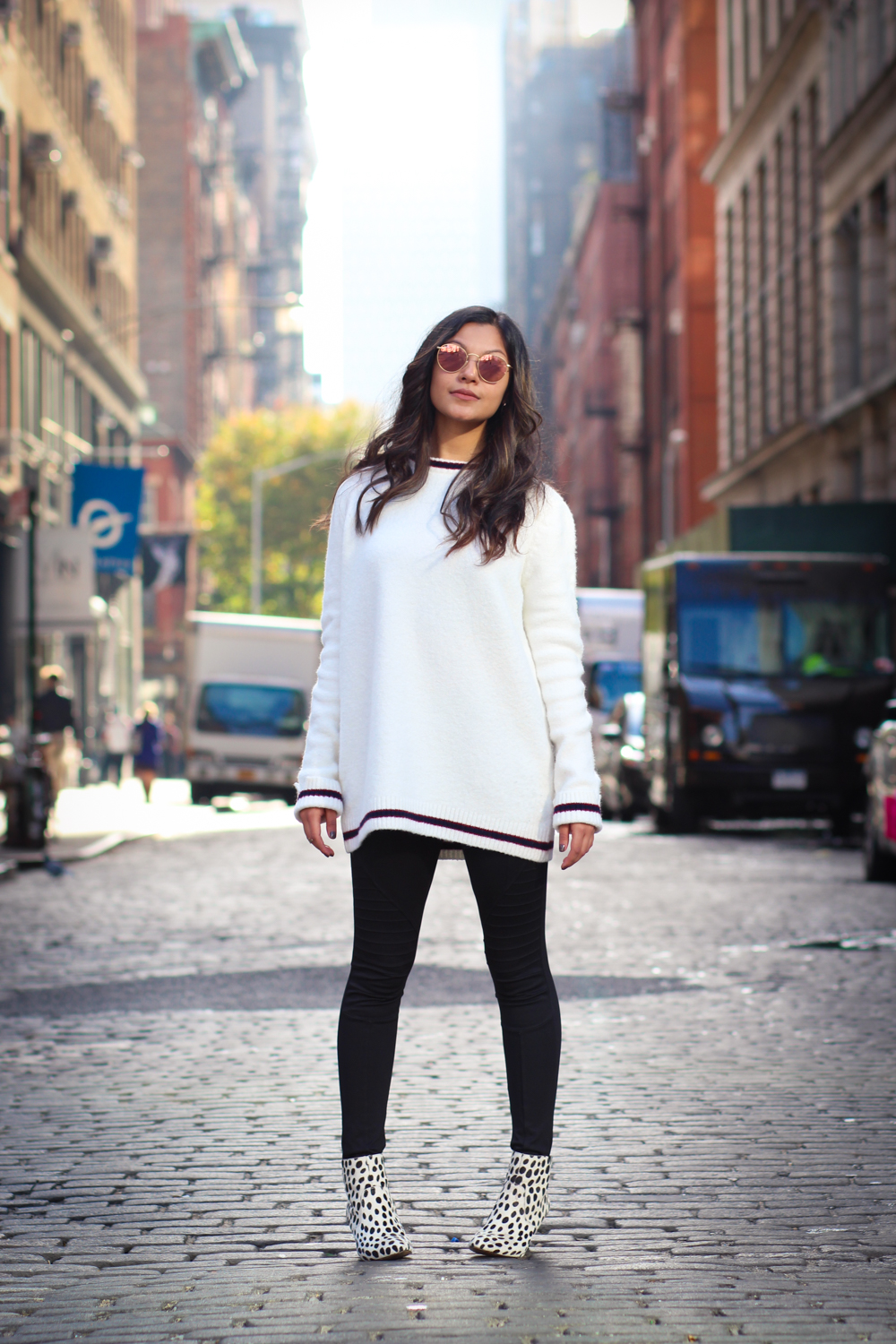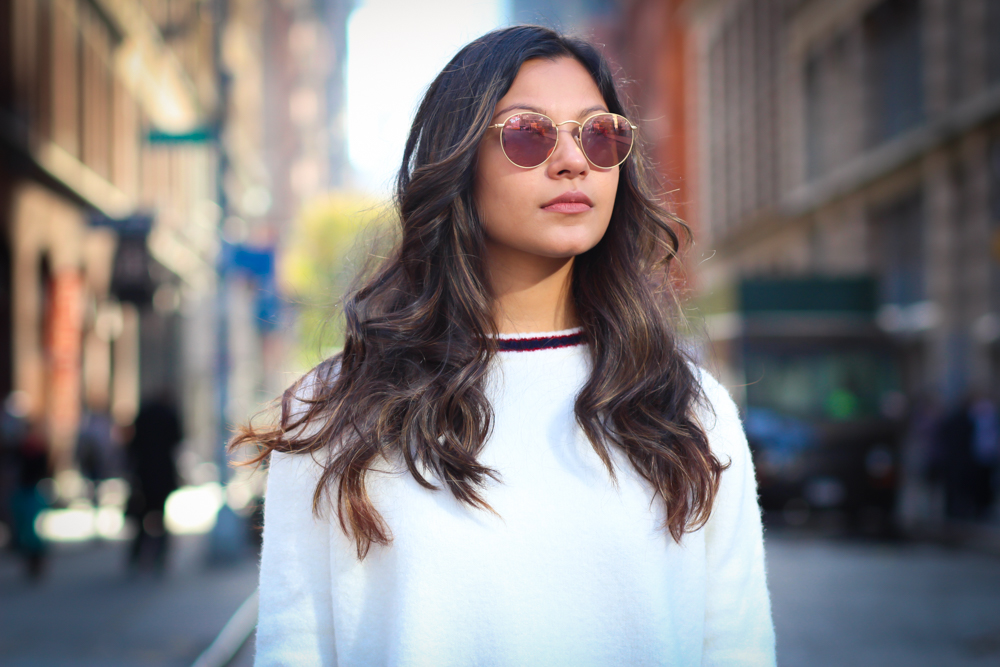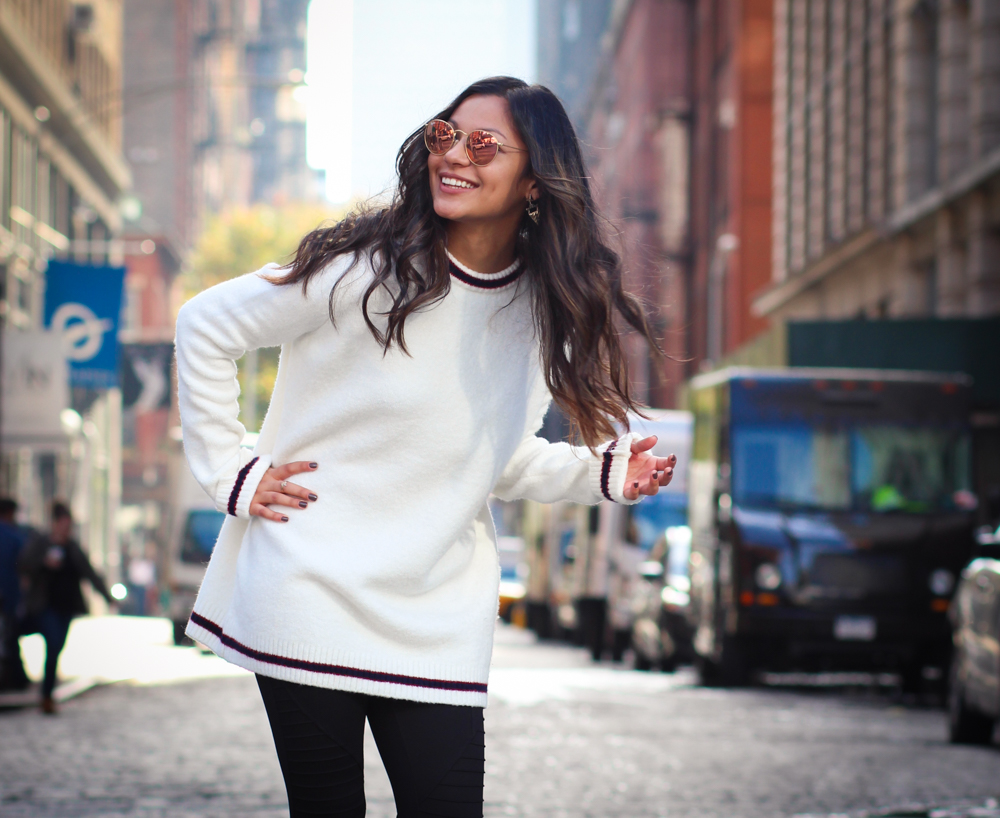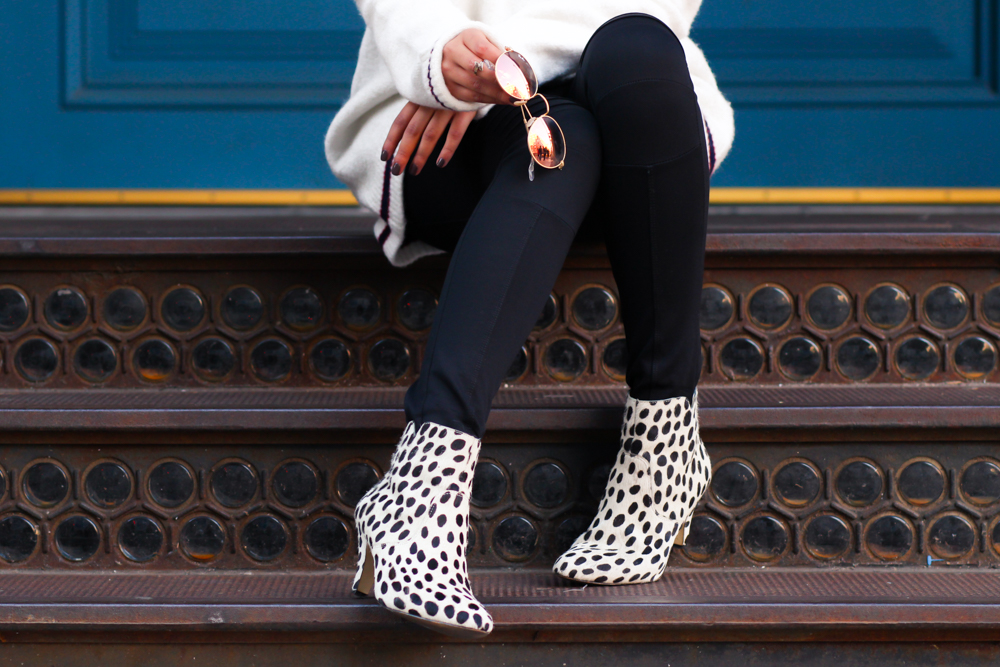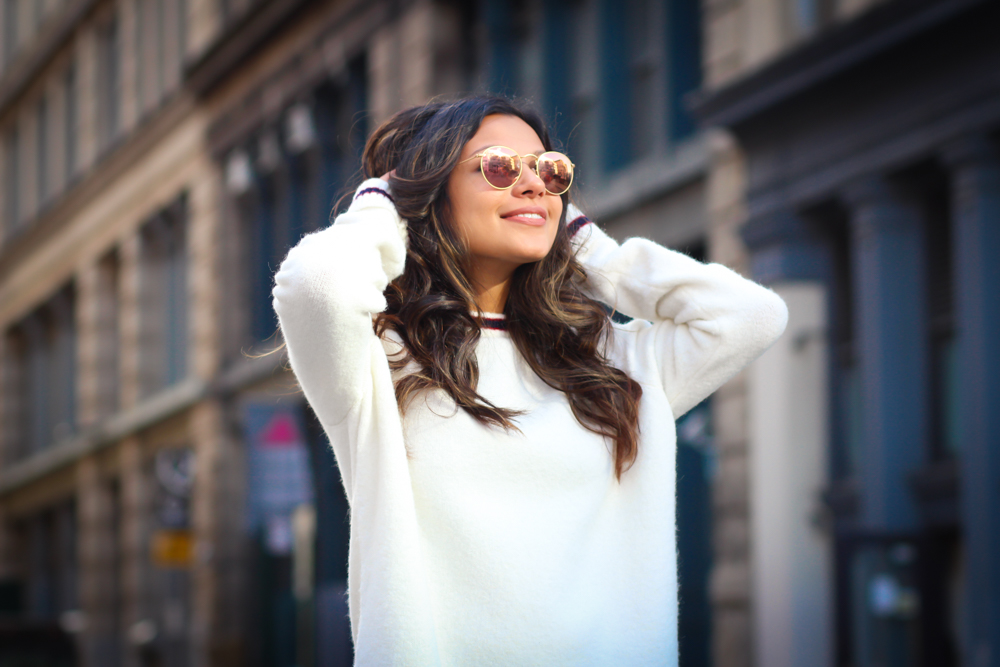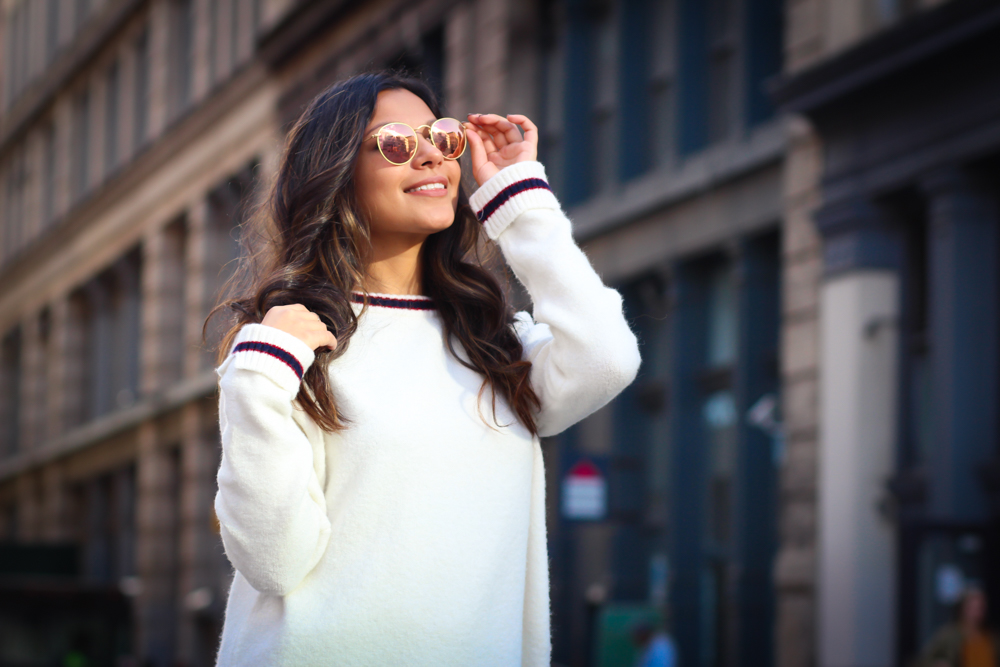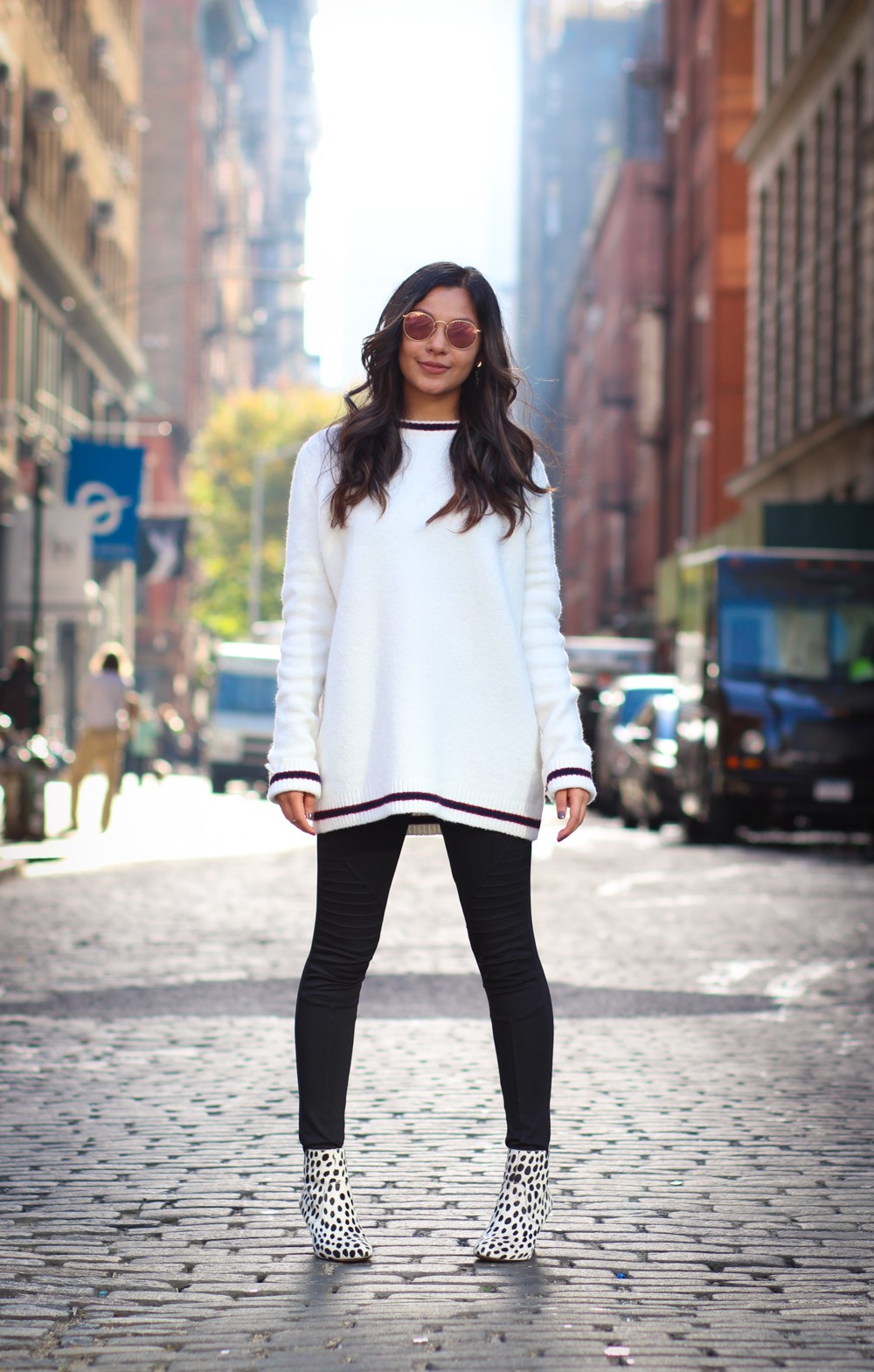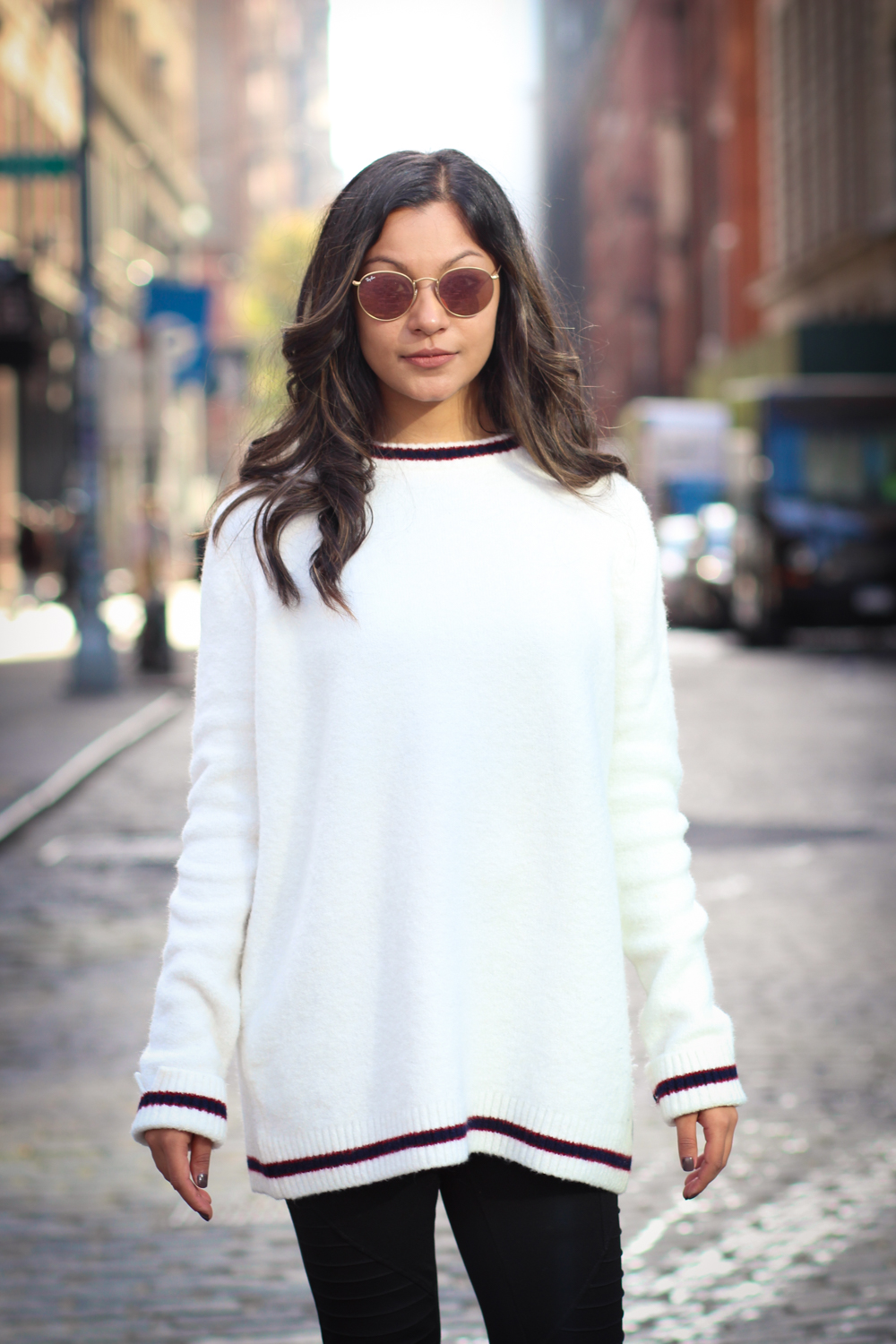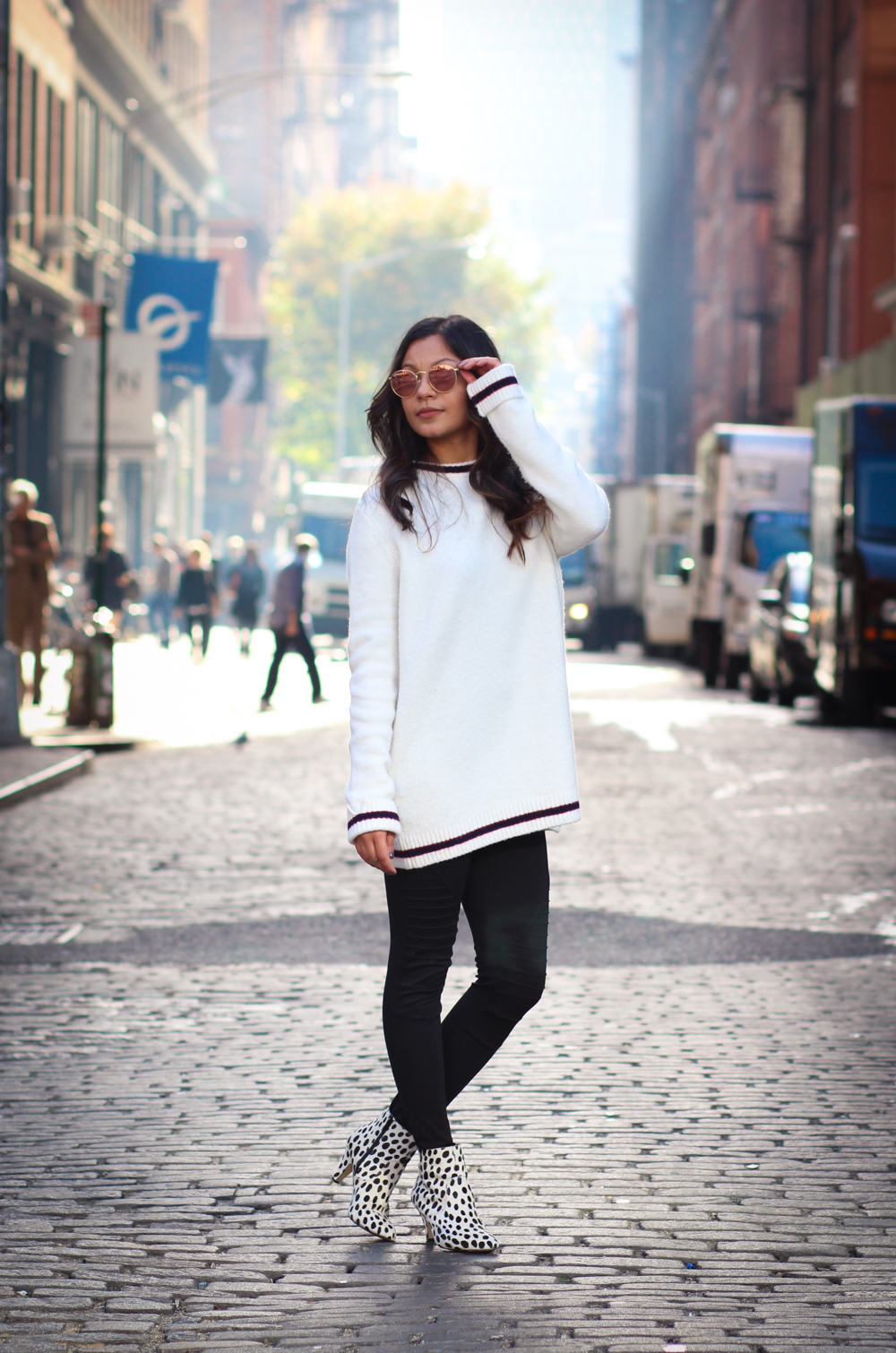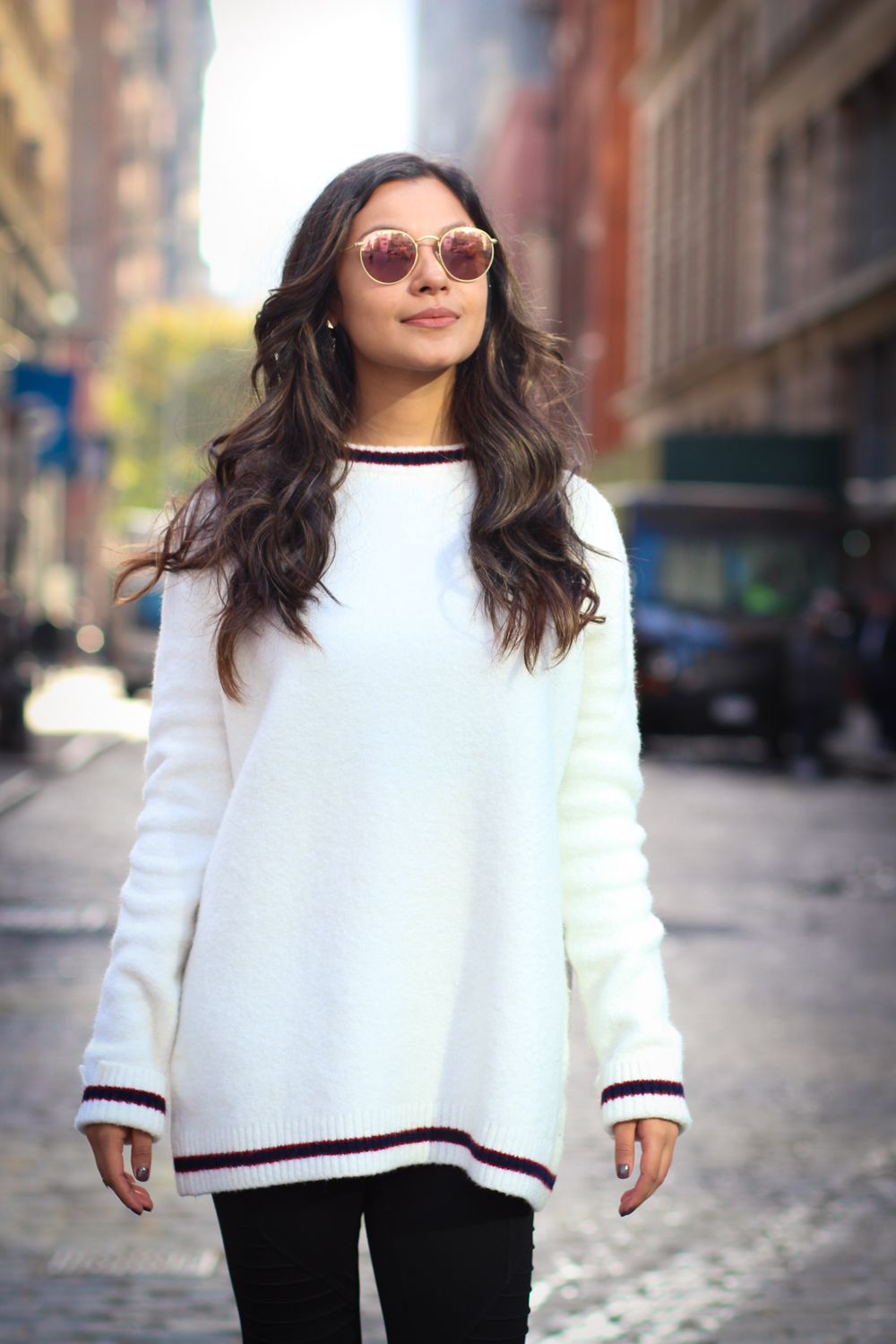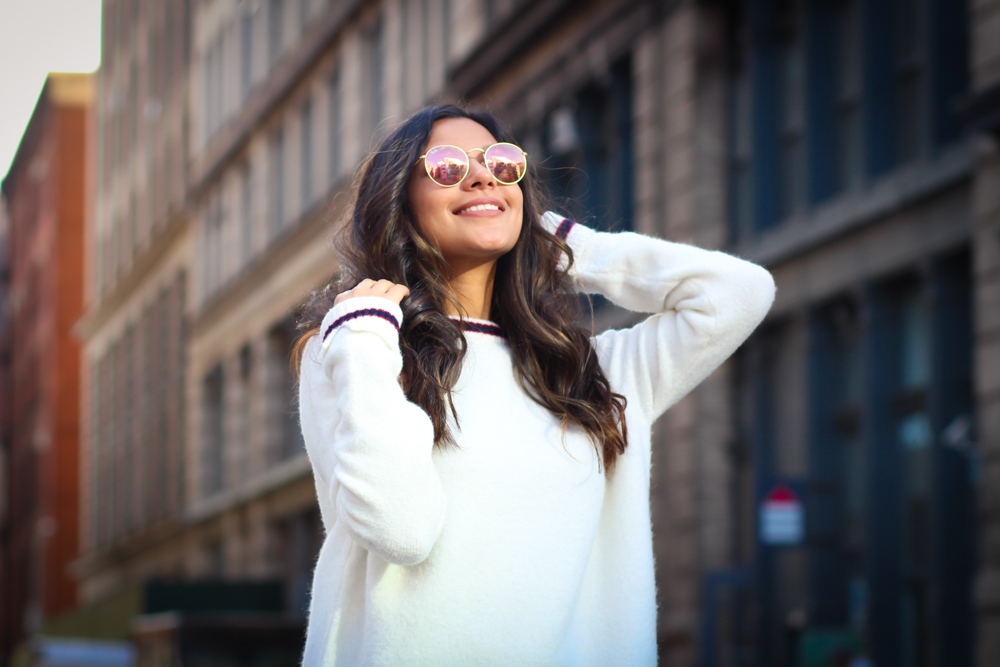 Sana's curiosity and desire to explore the world recently brought her to the heart of New York City. She is a scientist, pre-med graduate, and unexpected bon vivant. Raised by traditional Pakistani parents, Sana's style and attitude is a blend of her cultural background and American taste for adventure, fashion, and excitement.
Tell us about your personal style. 
New York brought out the most chic and classy side of my style. I used to dress like a pretty girl-next-door but now I have a little bit of edge. I live in Soho and I dress in a way that I want to turn heads, but also in a way that makes other girls think, I can rock that too.
What's your morning like when you decide on what to wear?
I pick an accessory first. I will build around one really amazing item that I love, like these shoes that are animal print.
Do you have a favorite store to shop in?
My absolute favorite store to shop at is Zara, and also my sister's closet.
Let's talk NYC, tell us about your favorite restaurants. 
Delicatessen is my favorite restaurant. They serve breakfast and their pancakes are divine.
My second favorite is Murray's Cheese bar. It actually is a meats and cheese deli with a bar. I recommend ordering their Malvarosa, which is served with a little bit of honey and a toasted baguette.
What brought you to New York City? 
I came here to take a year off between undergrad and going to med school. I moved to NYC to actually live life — to not be stuck in a routine and to kind of be a hippy in the midst of fashion.
Walking around the streets you will see people that are young, fashionable, and excited to live their lives. People come here to do what they love to do. It's really inspiring.
How has New York inspired you?
It's making me very goal orientated; to kill it in my work life. After living here for a year, I feel that I will be rejuvenated and fresh.
Do you have specific goals for this year?
I'm interested in a career in osteopathic medicine, which is more holistic than modern medicine alone. This year I'm looking to work in NYC, but not in the medical field. I am very interested in science and want to work with children and science before I commit to medicine.
When I lived in Pennsylvania, I did my fair share of research; I published three papers in undergrad. I researched the efficacy of different treatments for two different diseases.
What's something you've learned from taking a year off to live in New York City? 
The most important thing that I've learned is that you have to do what you love. You have to take some time to take care of yourself and do things that make you happy.
Med school will take me about four years to complete. When I make it, I'm going to have Vera Wang design my lab coat.
For more of Sana's story subscribe to First Generation Fashion
Glasses: Ray Ban | Sweater: Zara (similar) | Shoes: Nordstrom (similar) | Jeans: Zara (similar)