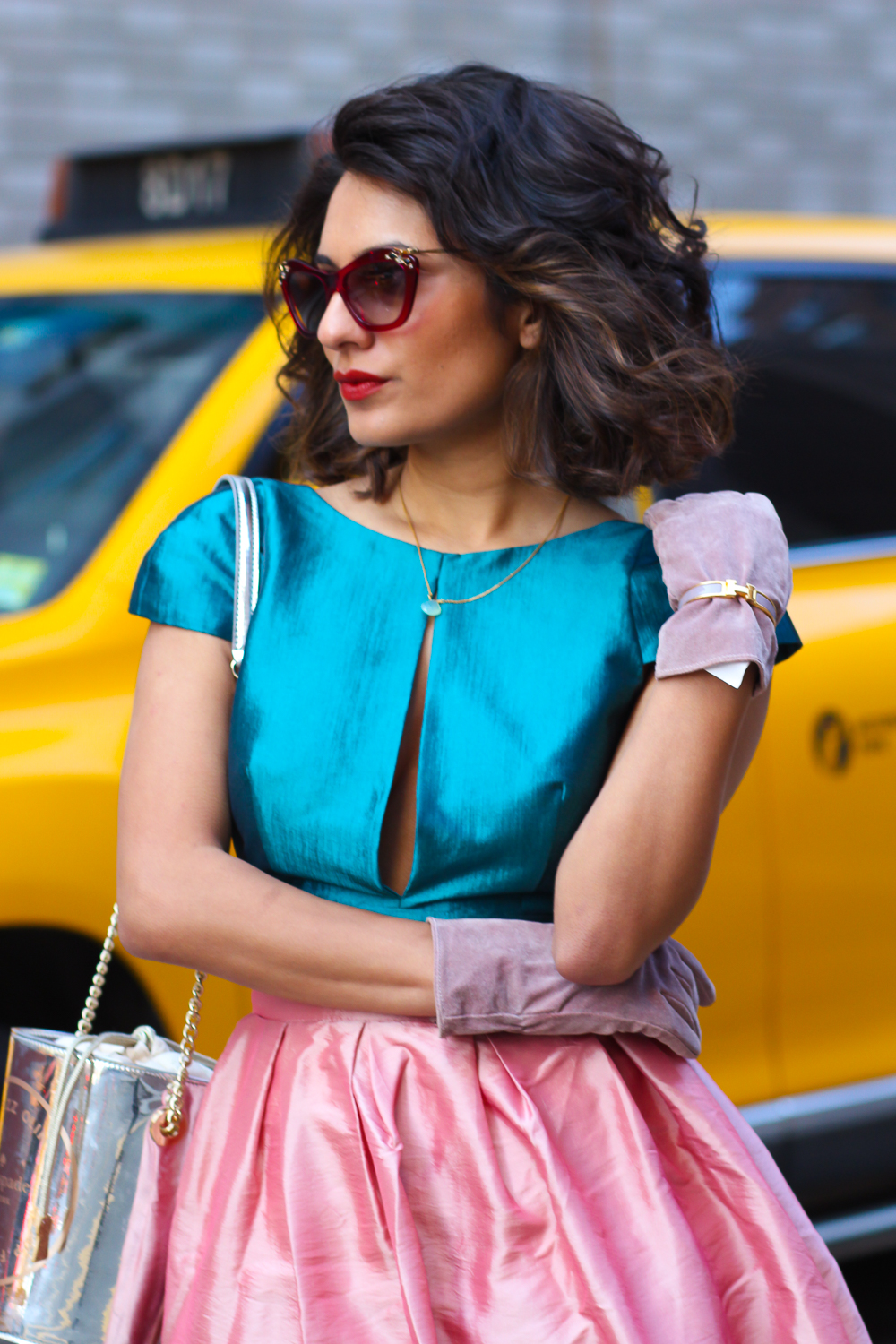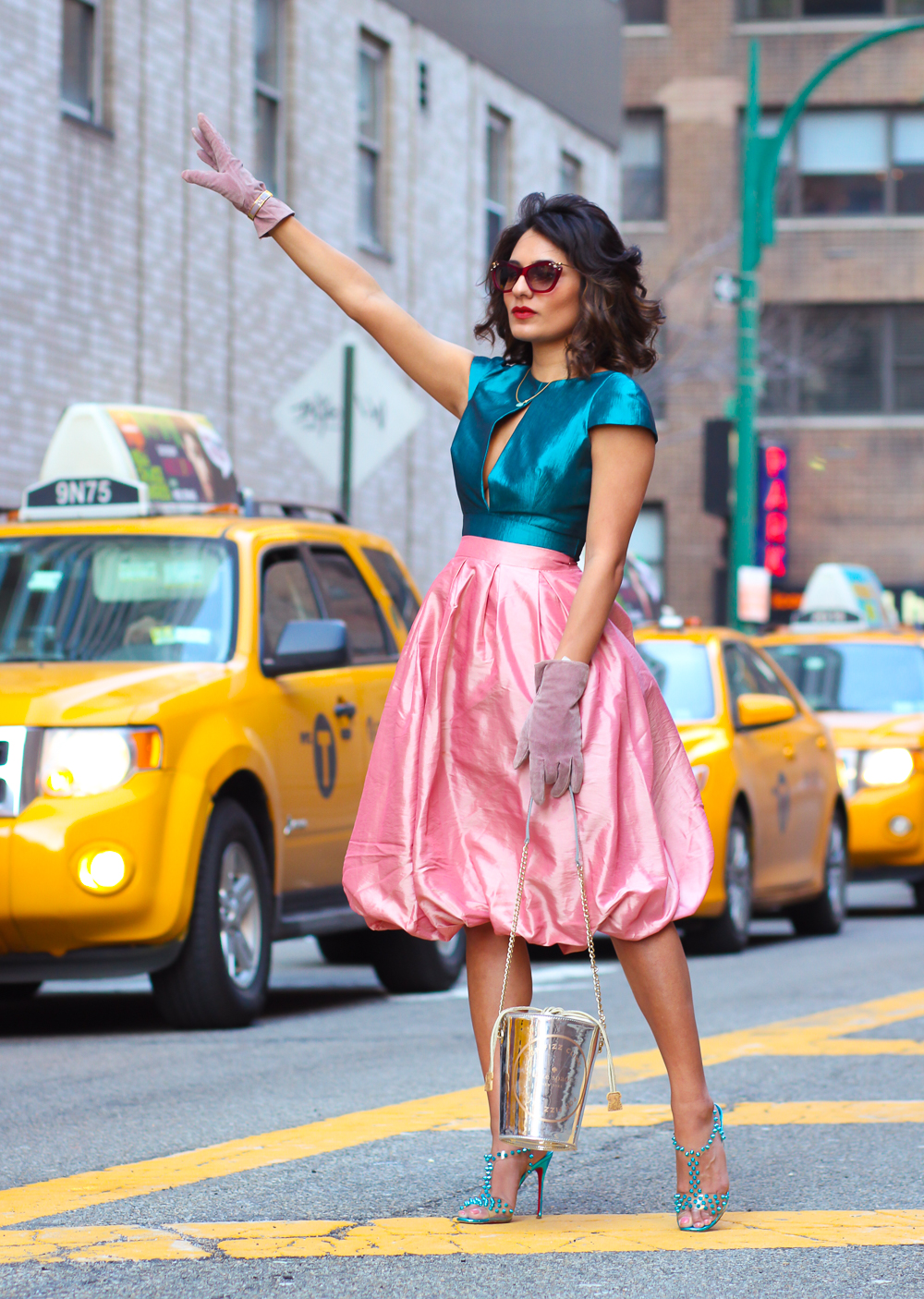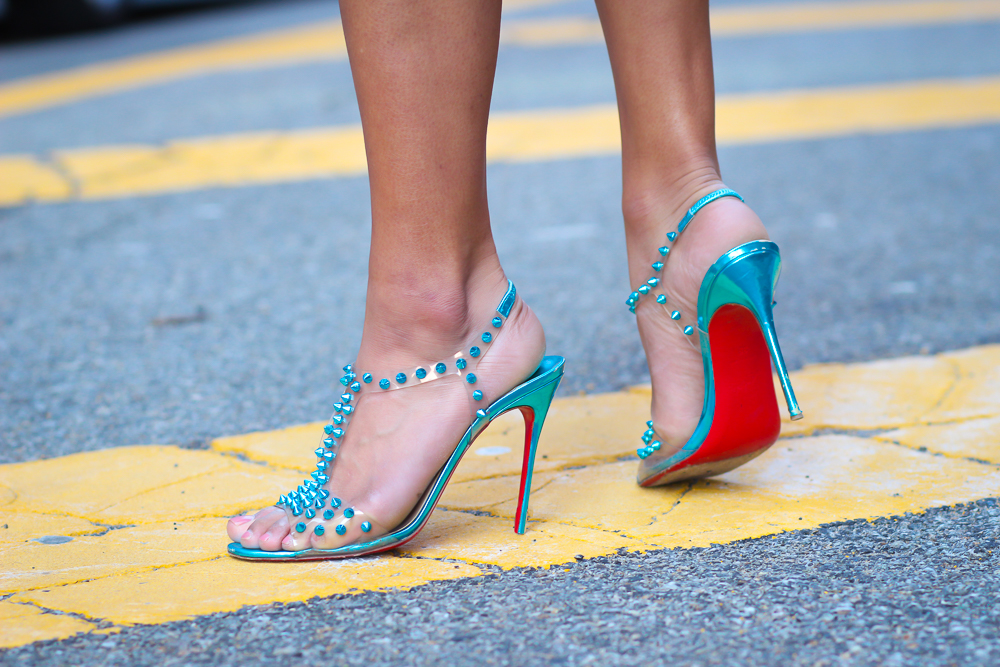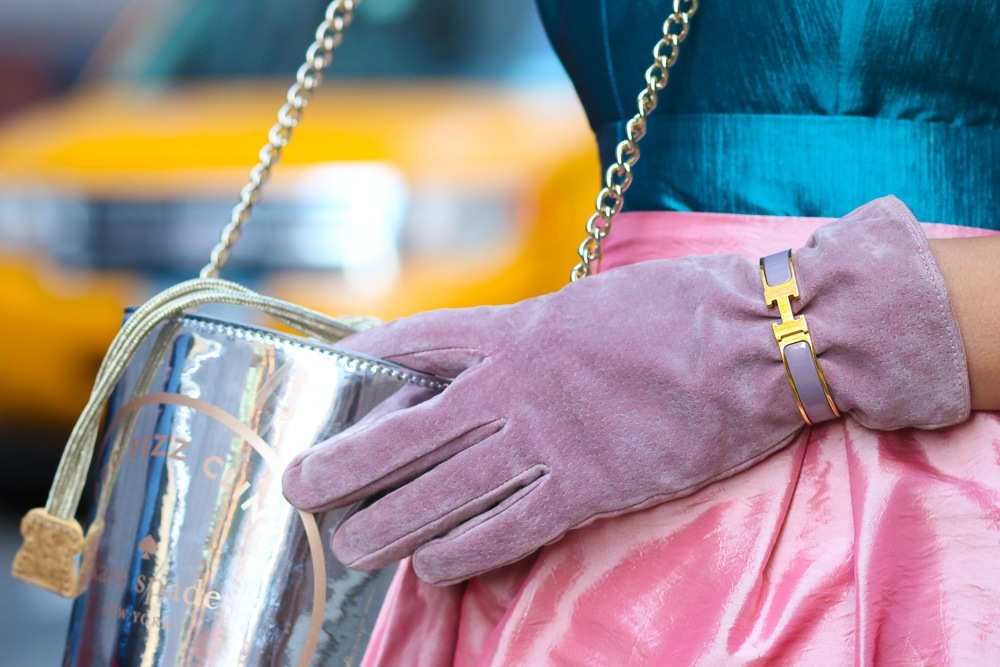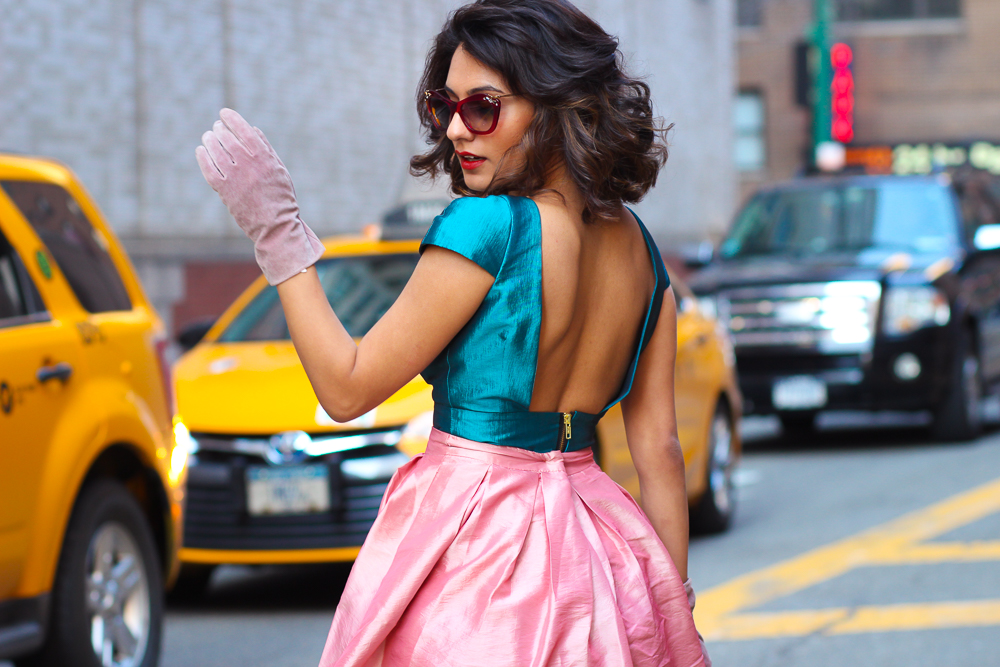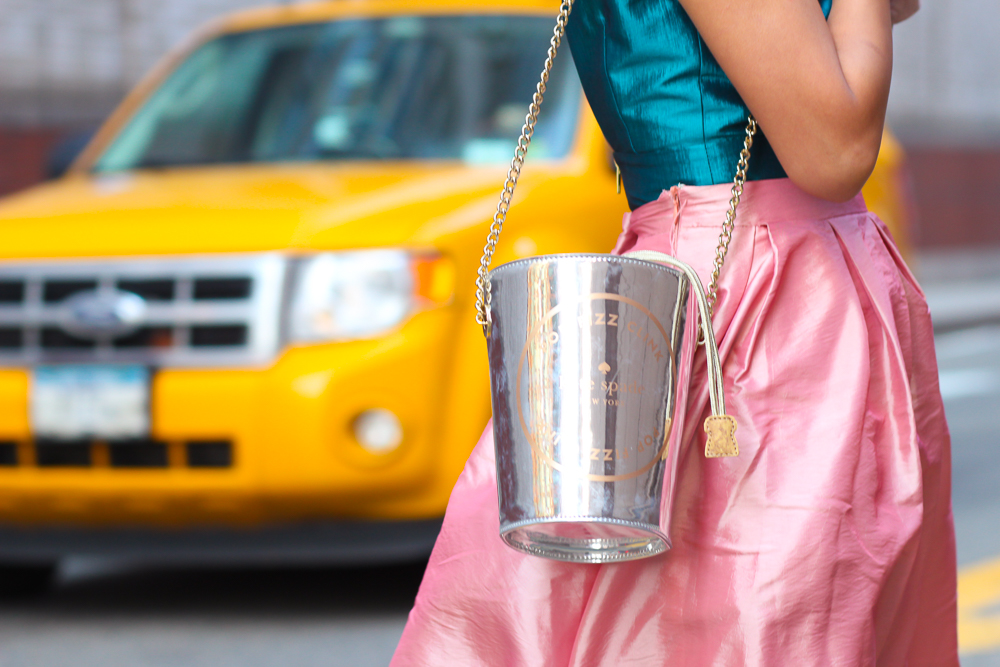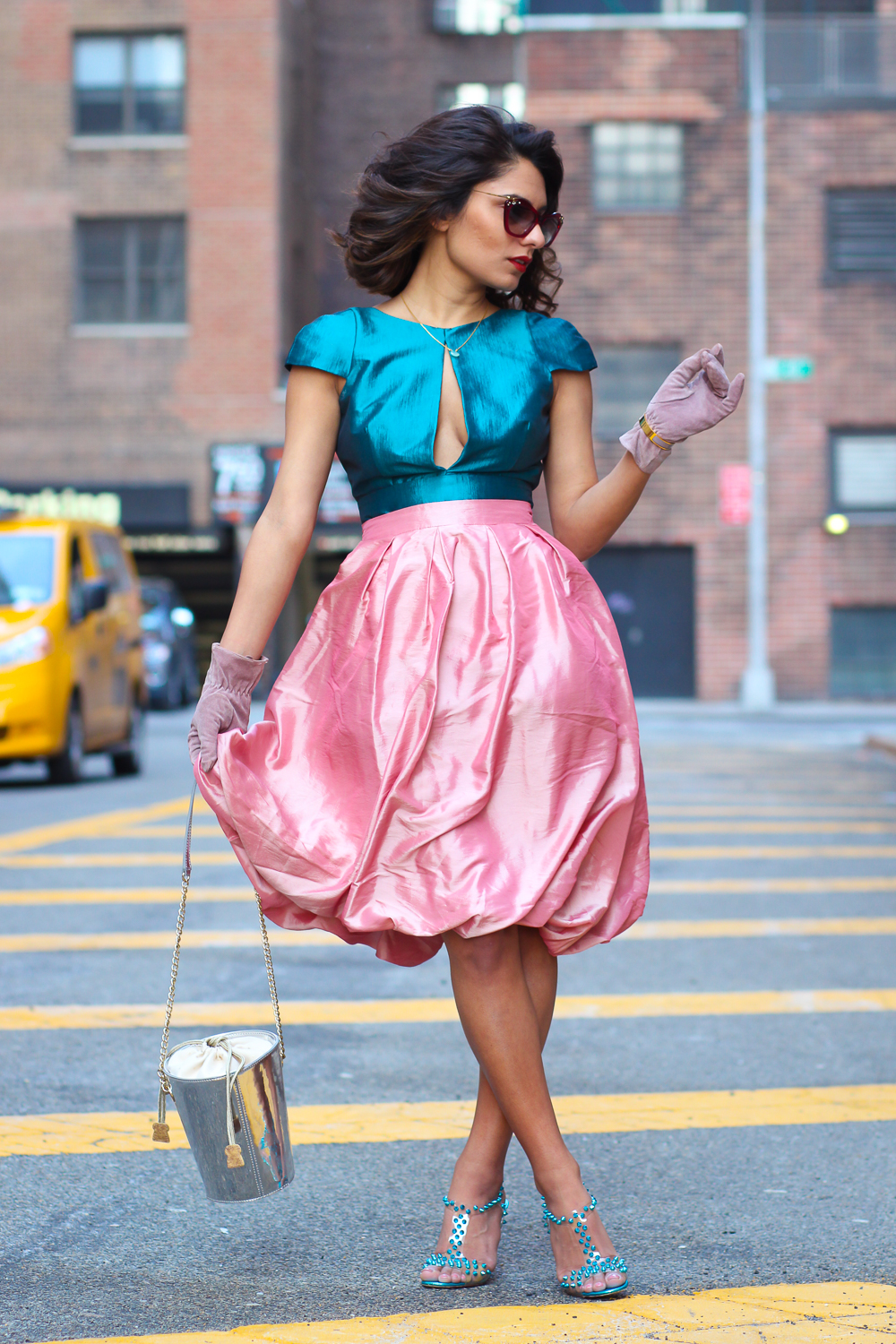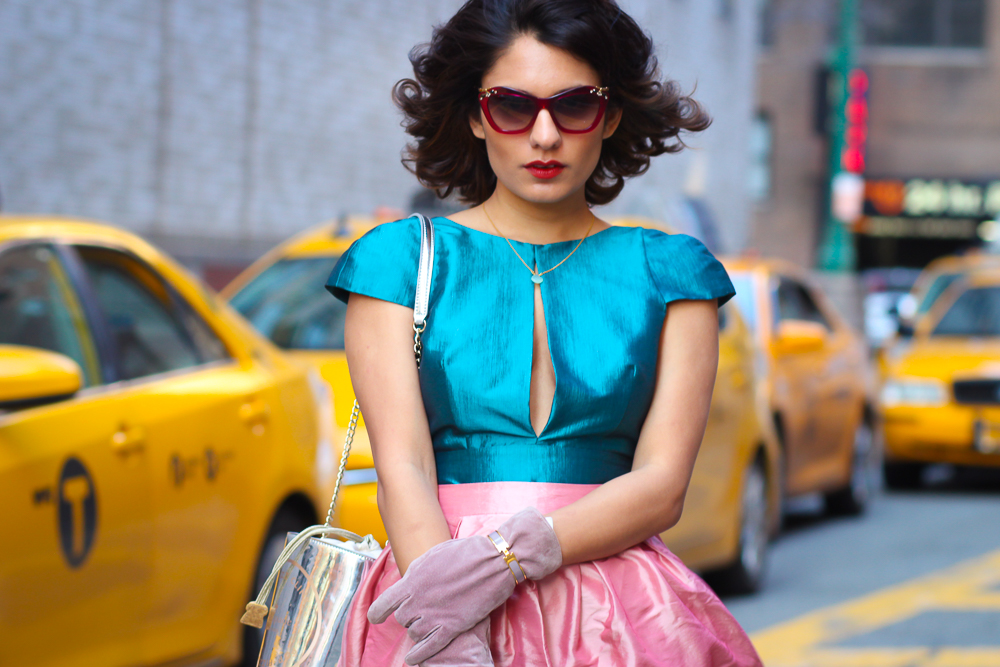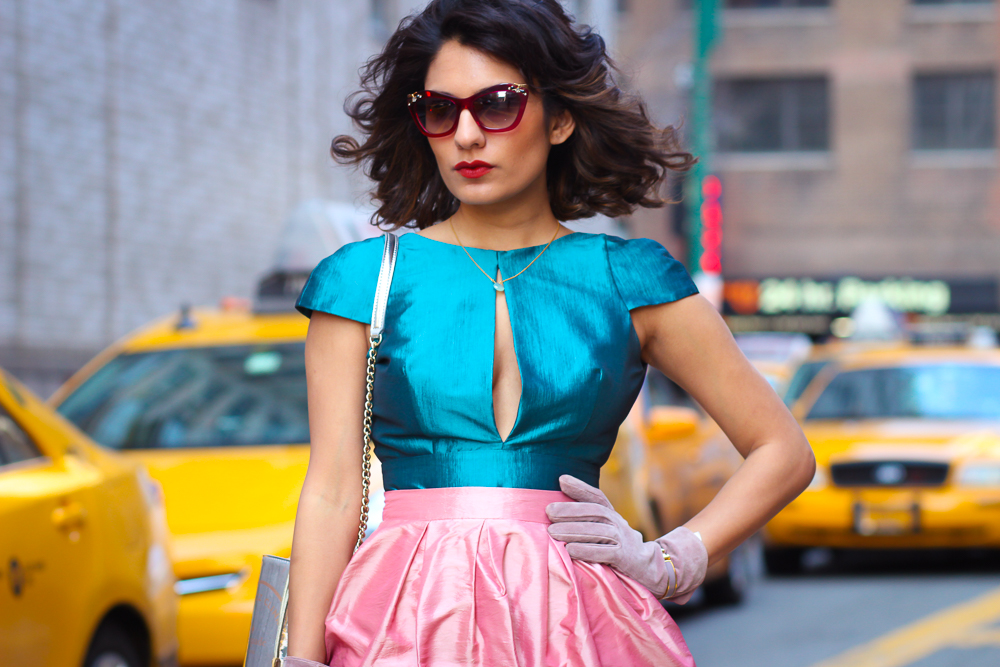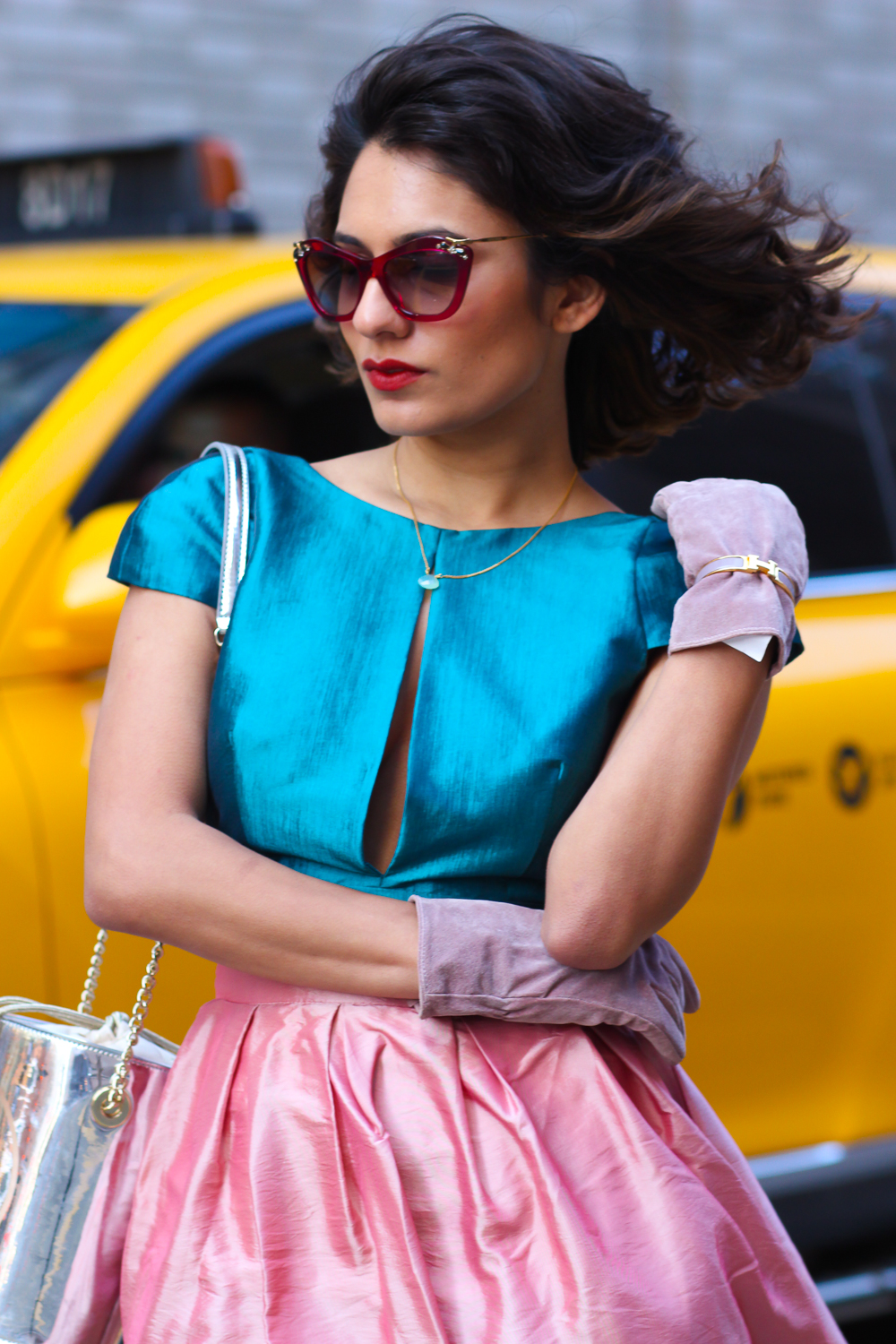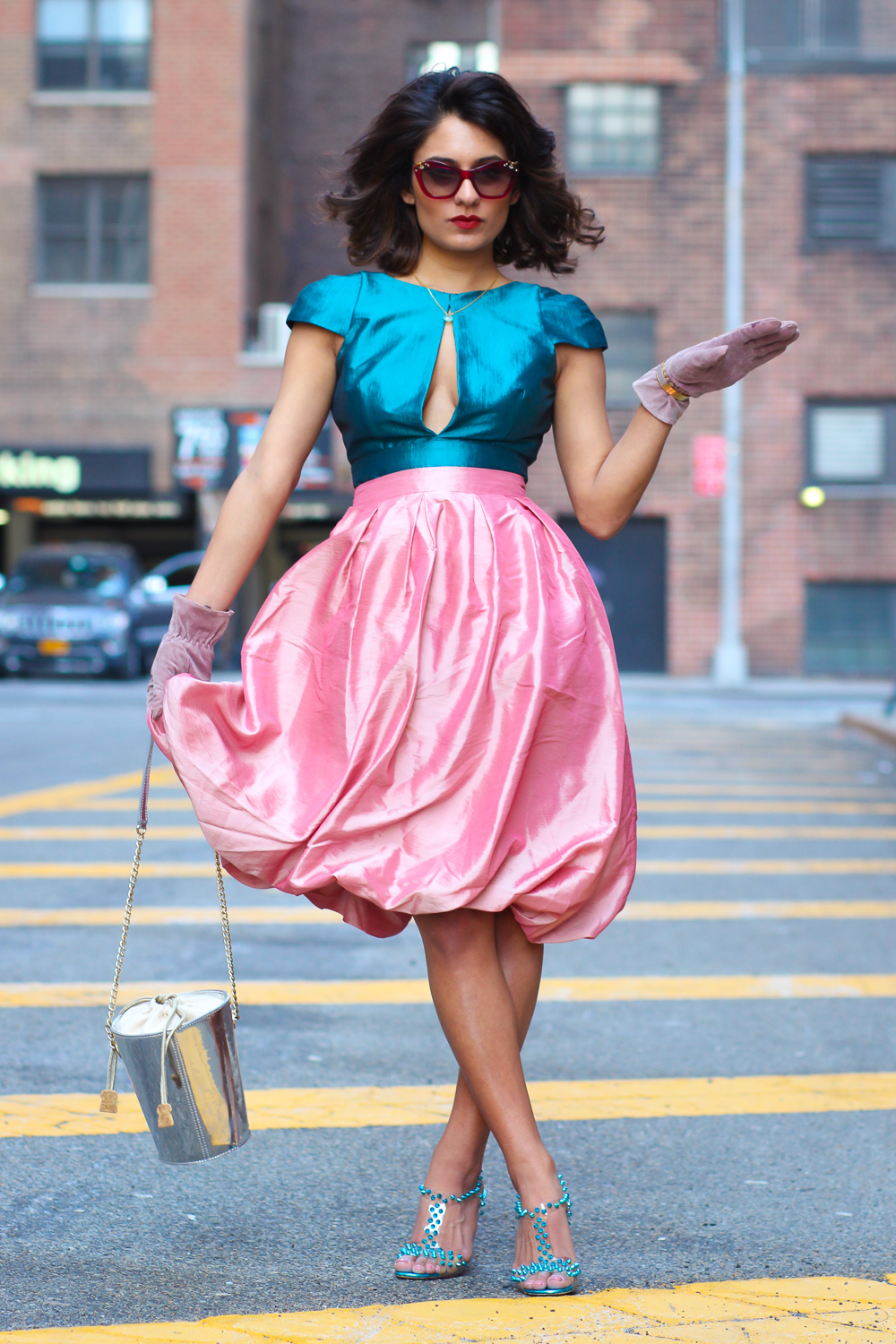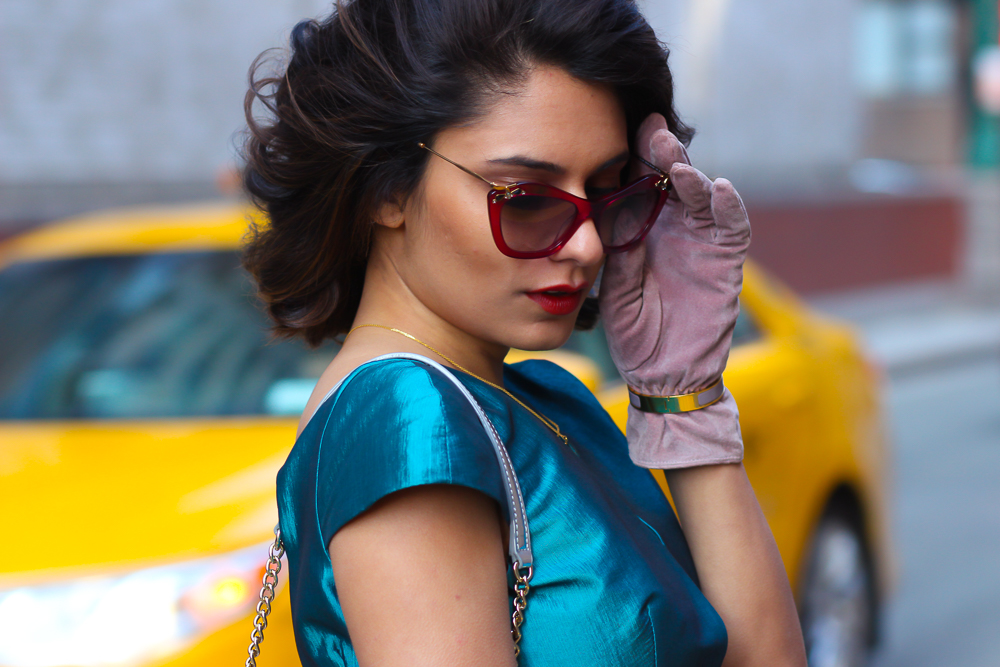 Although Bhumi comes from a very traditional Indian background, her wardrobe is fabulous enough to turn even SJP green with envy. Her collection of eccentric accessories and colorful garments screams magazine editor, while her studies at NYU prove that New York women do have it all. Bhumi possesses the millennial trifecta: beauty, brains, and a closet full of Louboutins. 
Tell us about your background and where your family is from.
I was born in New Jersey but my parents are both Indian. They both came to America in the late 80's. At the time, it was very easy back then to immigrate to America, but today it is so much more difficult.
 How did you parents meet?
My mom is from a town in India called Vasad, and my dad is from a really small village called Zarola. At first, my mom came to America with her sisters and then went back to India for an arranged marriage to my dad. They met and were engaged 4 days before their wedding.
How are arranged marriages decided upon in India?
Usually it's based on specific similarities; coming from the same village, looks and height, and lastly education.
Do you parents hope to arrange your marriage in the future?
My family is super traditional — arranged marriage is not really a topic for discussion. I think they've come around a little as I've grown up; now my dad is a little more lenient because we live in America.
A lot of my relatives have been married through arranged marriage. Now my family just mentions things like, "make sure you marry someone who speaks our language and is vegetarian".
When it come to matching with a spouses, why is being simply Indian not enough?
India is divided into states with different customs. The national language is Hindi, so everyone can communicate with each other, but there are other languages in certain states. Every state also has its own culture and cuisine.
What are some of the other major cultural differences between the states?
In Gujarat, where my family is from, it's a dry state. That's a big difference because they don't drink alcohol. These small differences determine who your family wants you to marry. The language, food, and culture are very important to Indian families so it makes it easier to marry someone from the same background.
Have you ever been to India?
I go to India every year. It's a completely different way of life. If you ever go to India, you must go with an open mind; there are a lot of unwritten rules.
Are there any major differences between your life in the states and life in India?
I usually stay at my dad's house in the village. Sometimes I won't have access to electricity or running water. But it's so relaxing and I never get bored. I can just go outside and socialize with everyone. You're also basically related to everyone in your village; his brothers and family members all live on the same street.
There are buffalo there, and in the morning you can milk them. When I'm there, I have to walk to the center of town with a bucket to get milk. In India, there are milk men that deliver it every day because it's very fresh and goes bad after two days.
What is your favorite part of going back to India?
For me, going back to India gives me perspective; it's such a different way of life. People are just content with very little. People here in New York are always on a mission with a list of things to get done. It's really nice to get a break from the fast-paced New York City lifestyle.
For more of Bhumi's story subscribe to First Generation Fashion
Purse: Kate Spade | Glasses: Miu Miu | Shoes: Christian Louboutin | Dress: Naven | Skirt: Forever 21 (similar) | Bracelet: Hermes | Necklace: India (similar) | Gloves : Asos | Lip: MAC