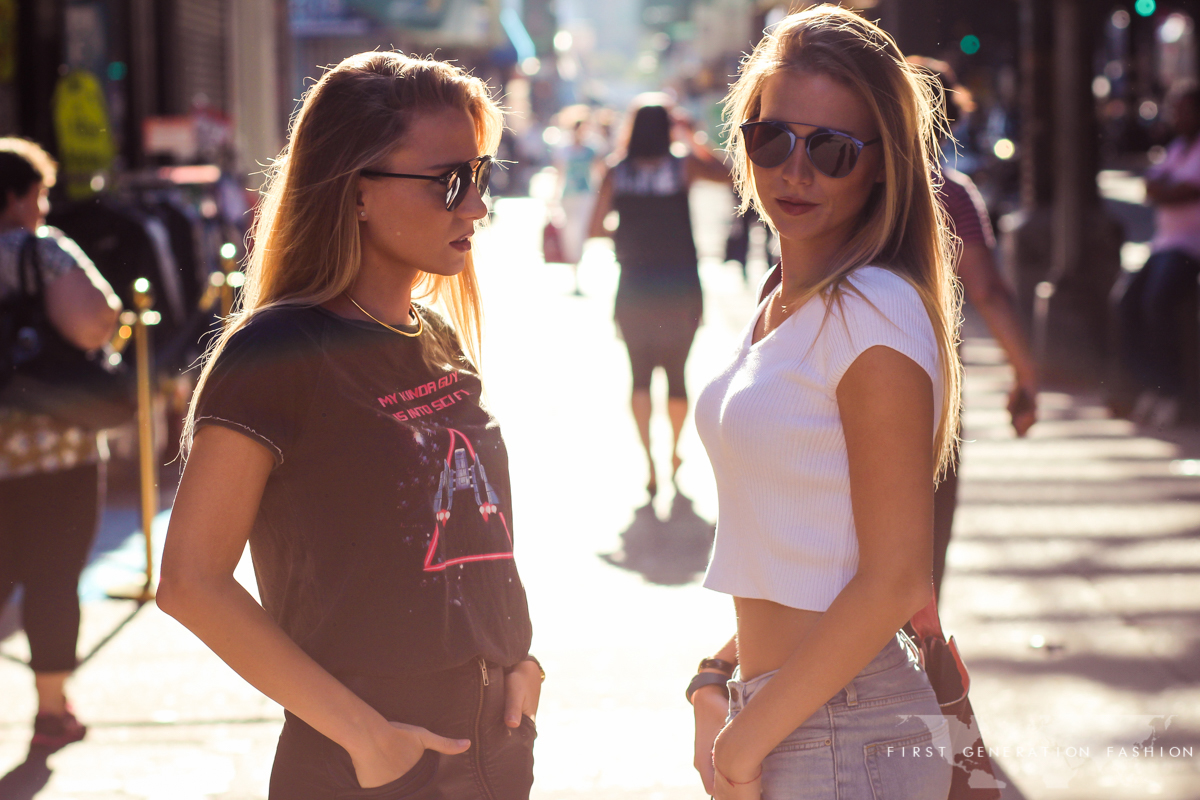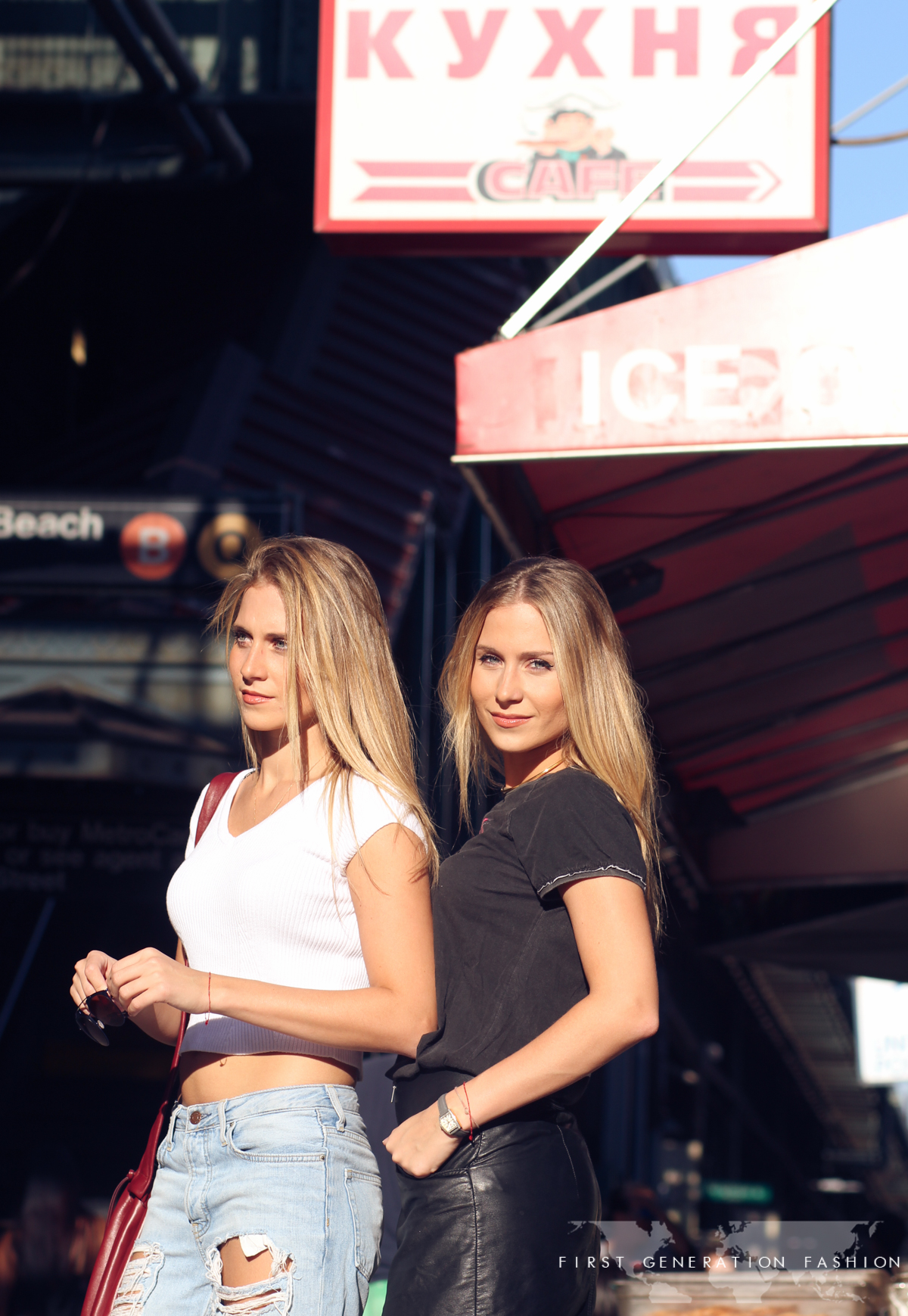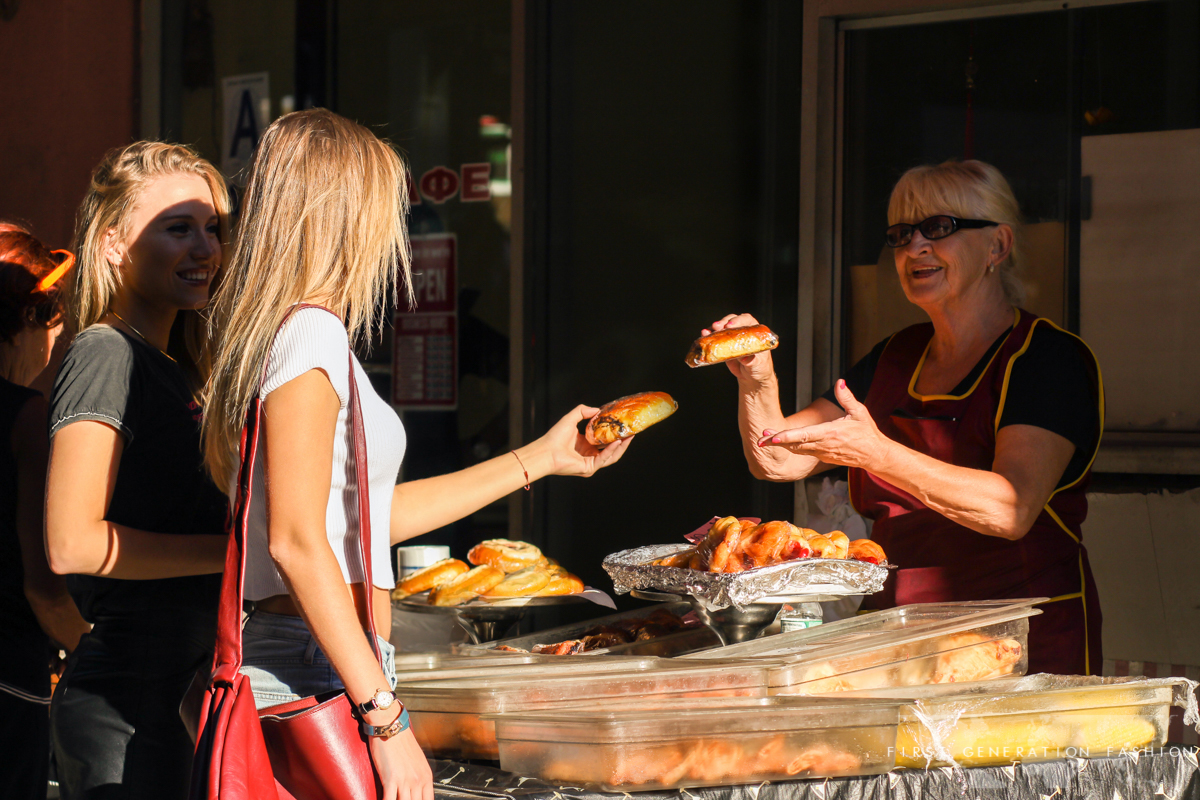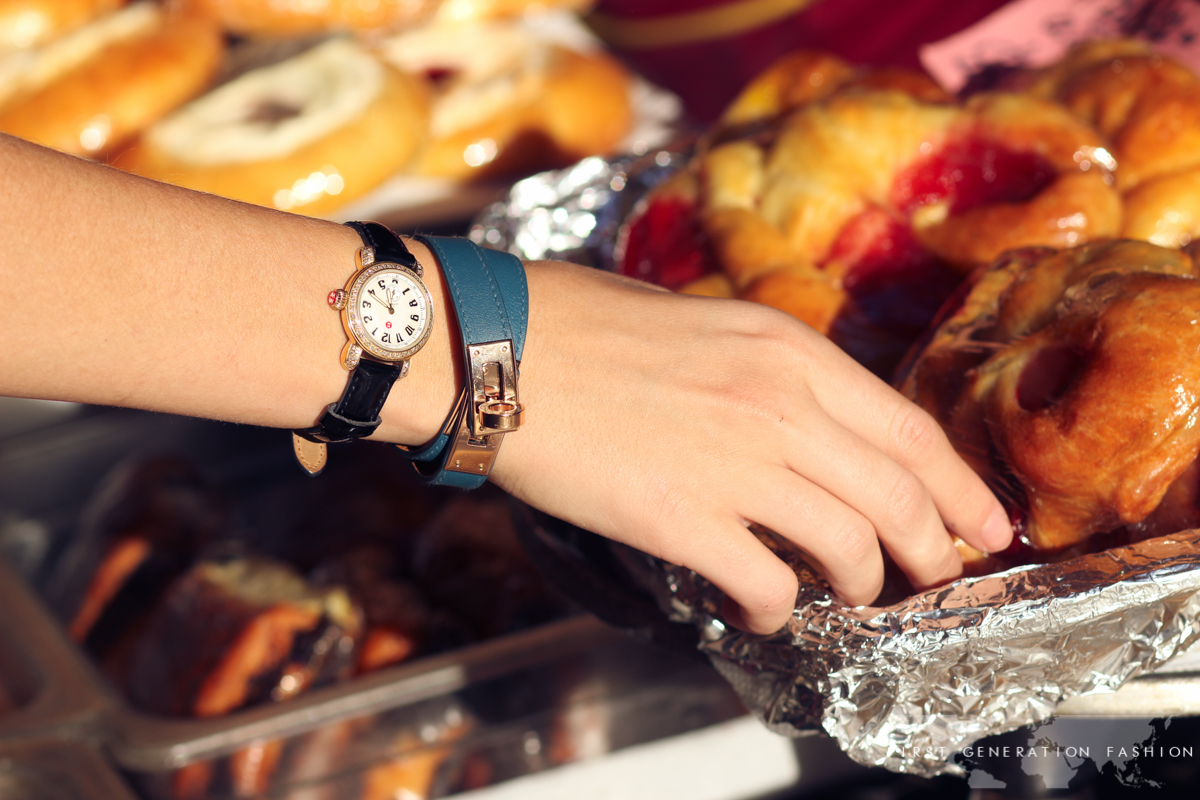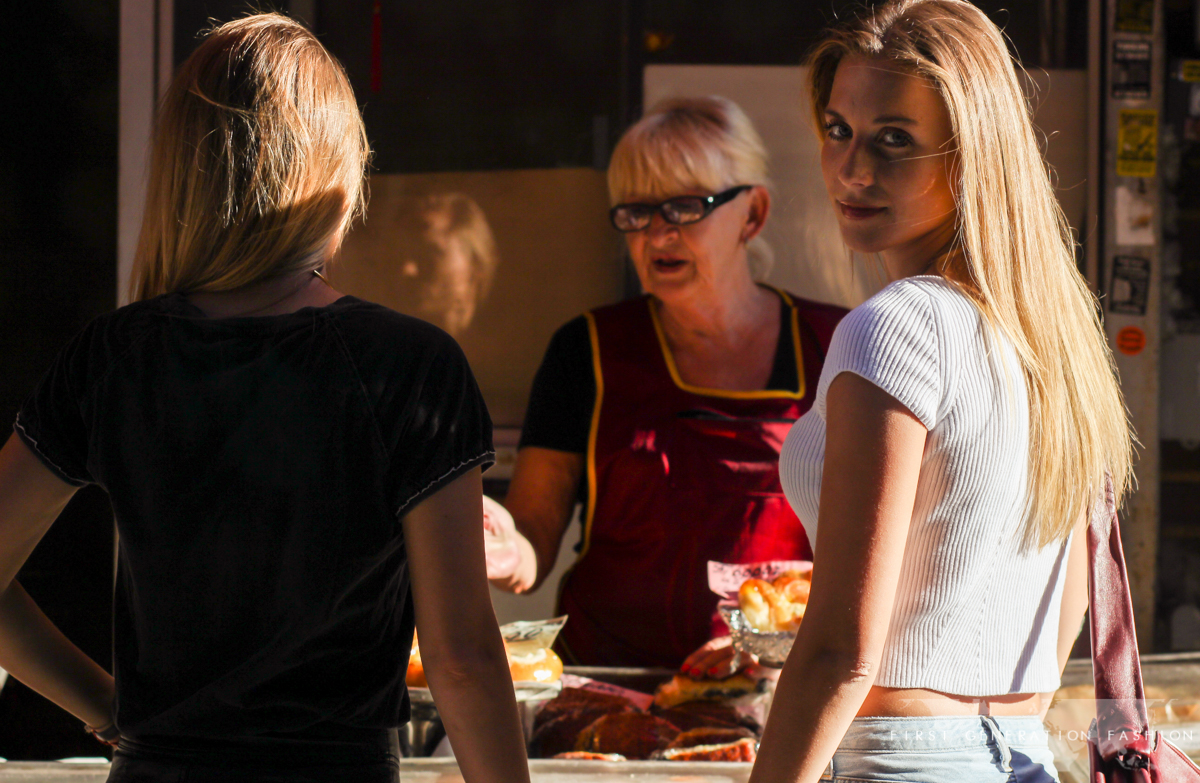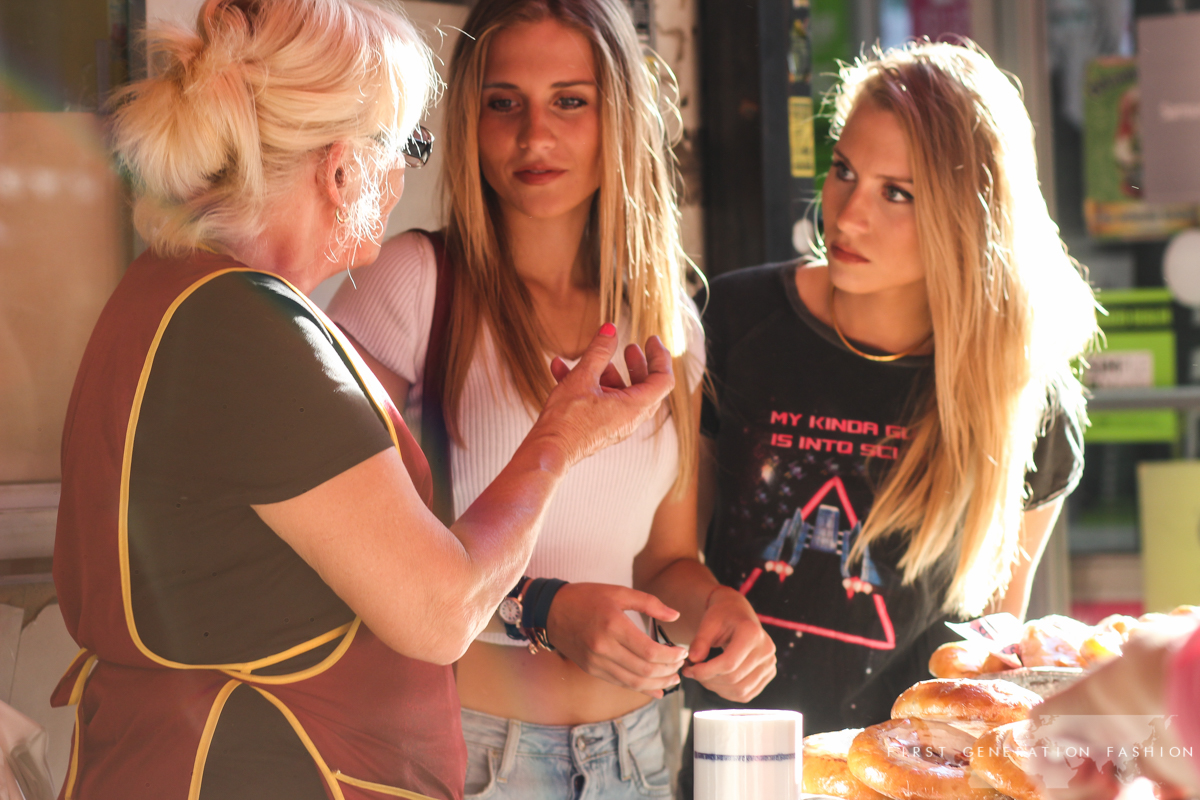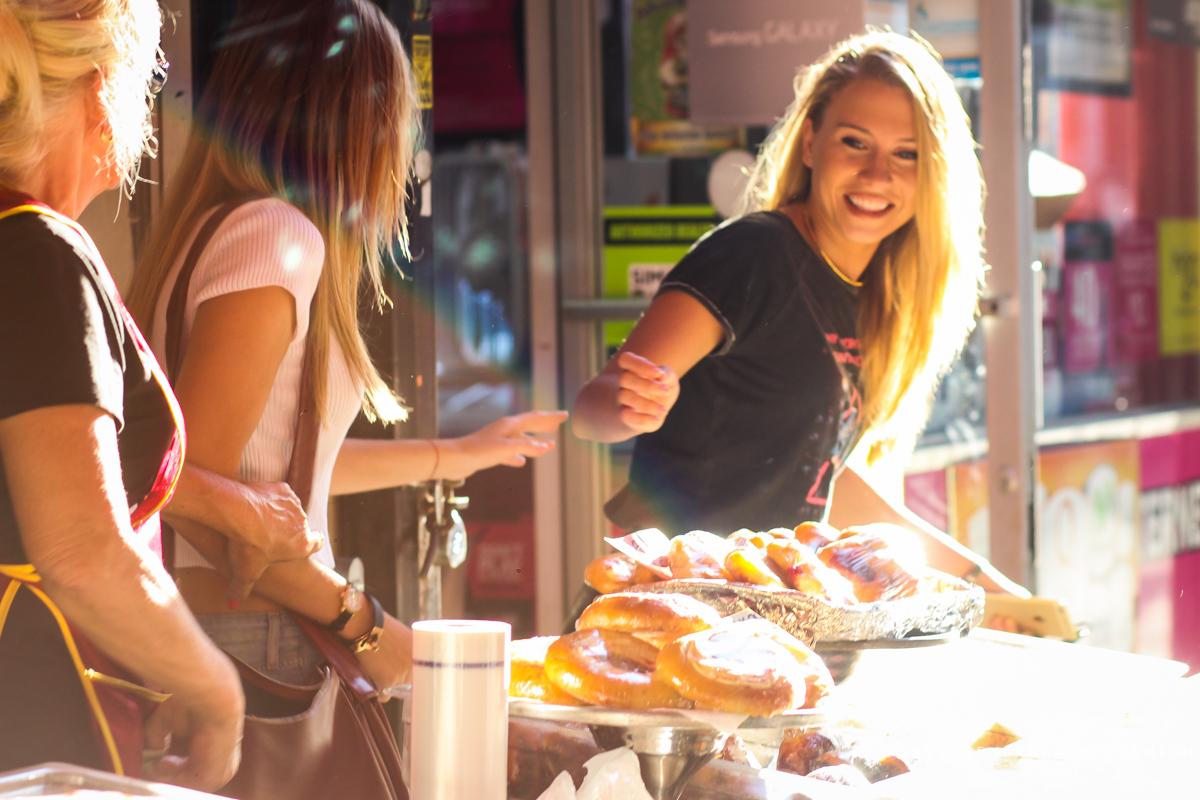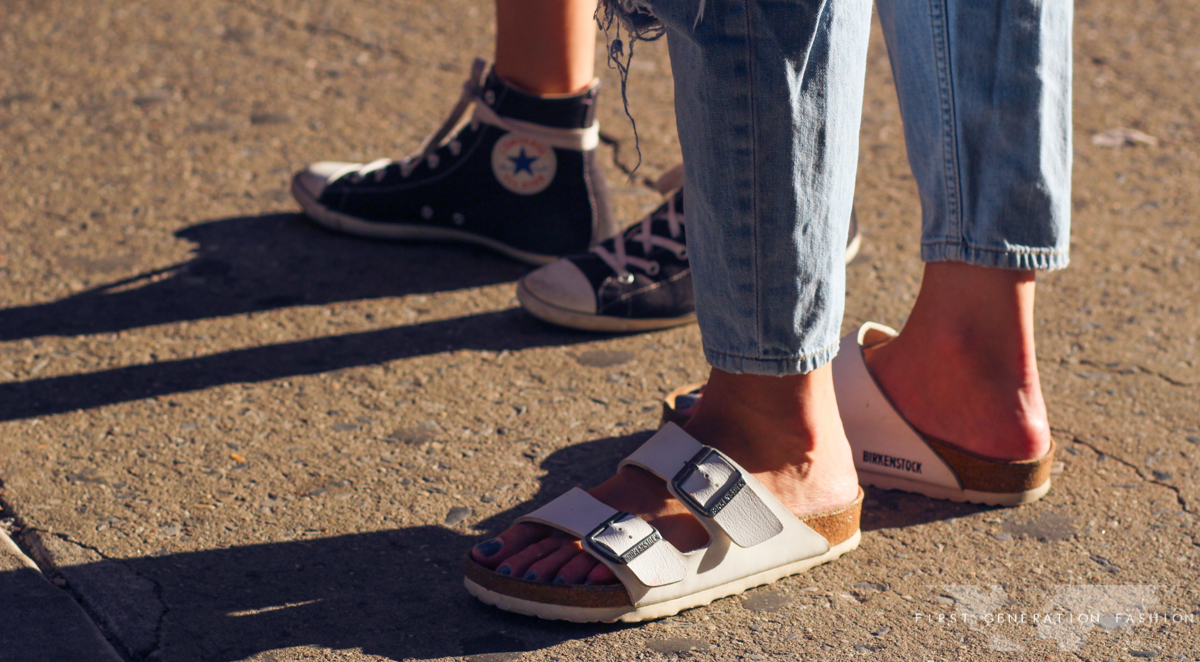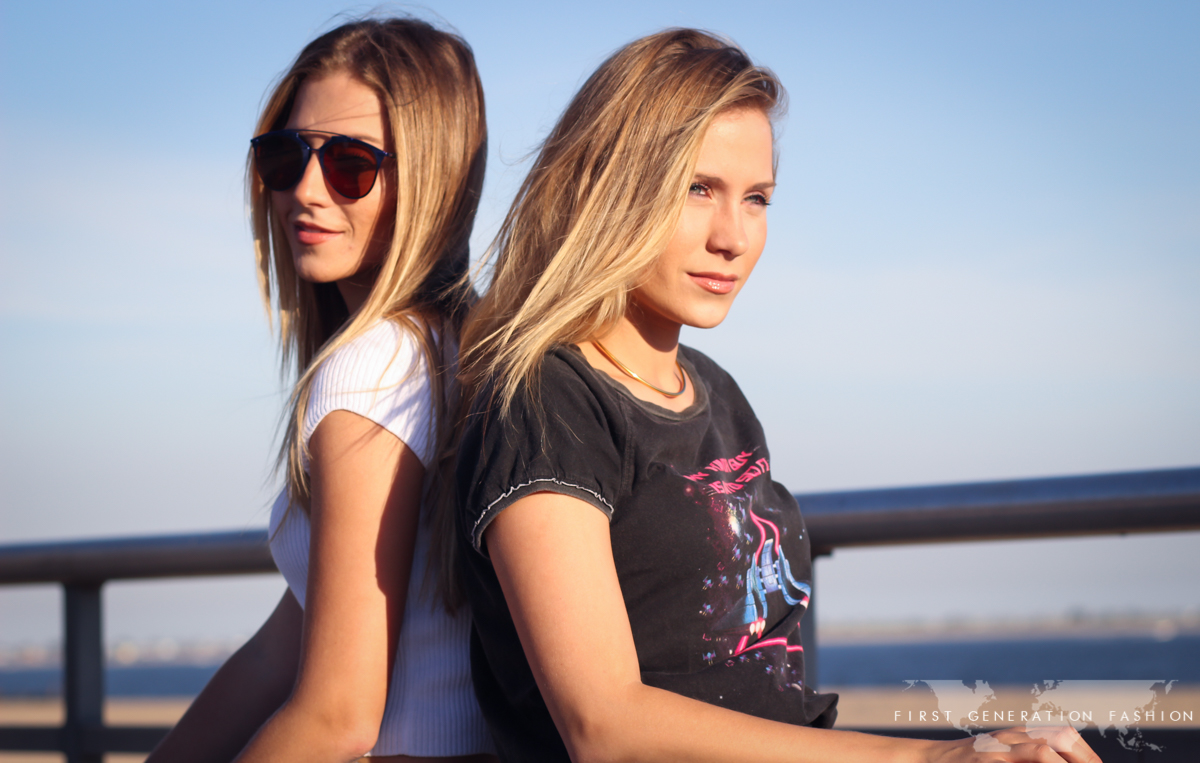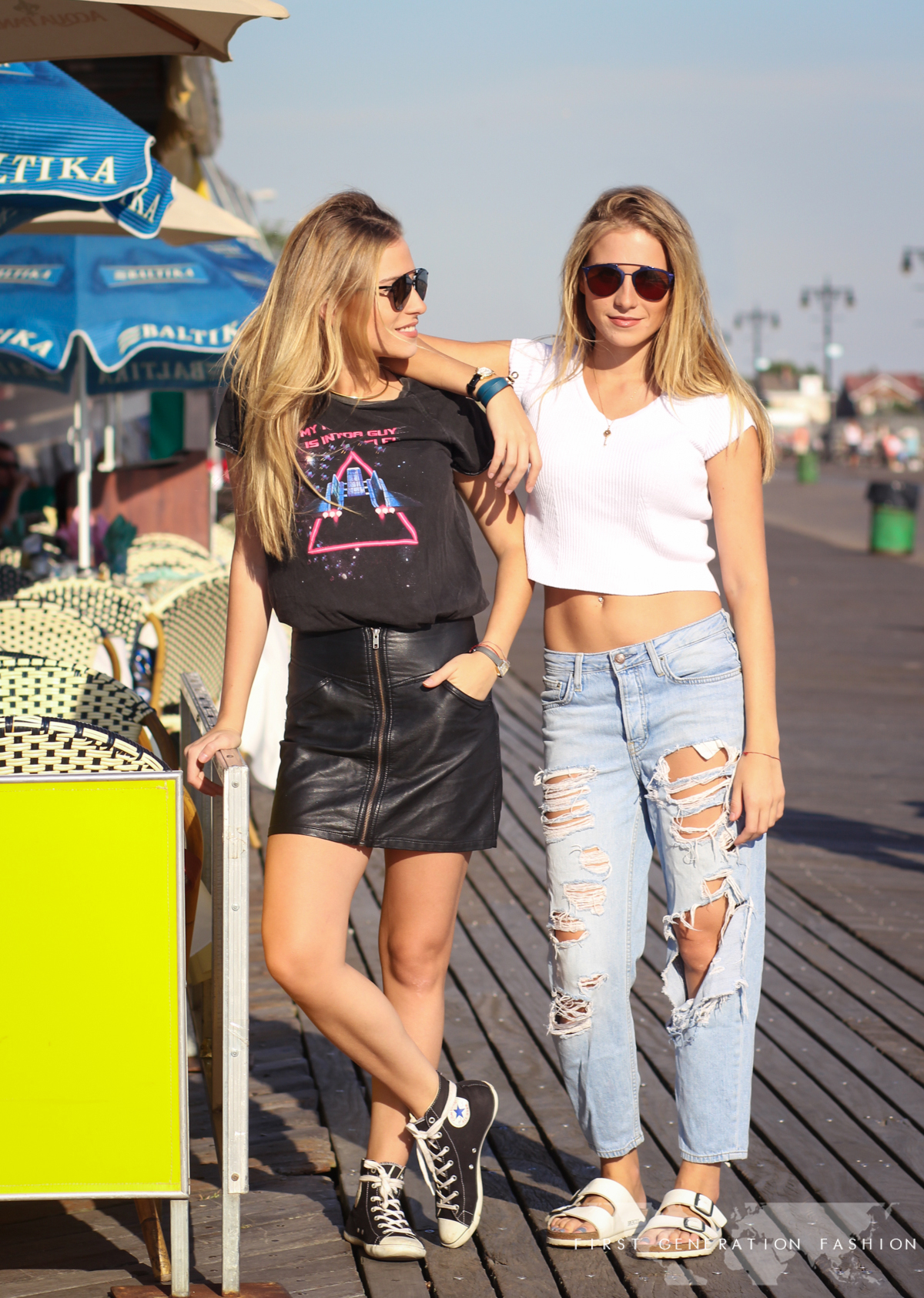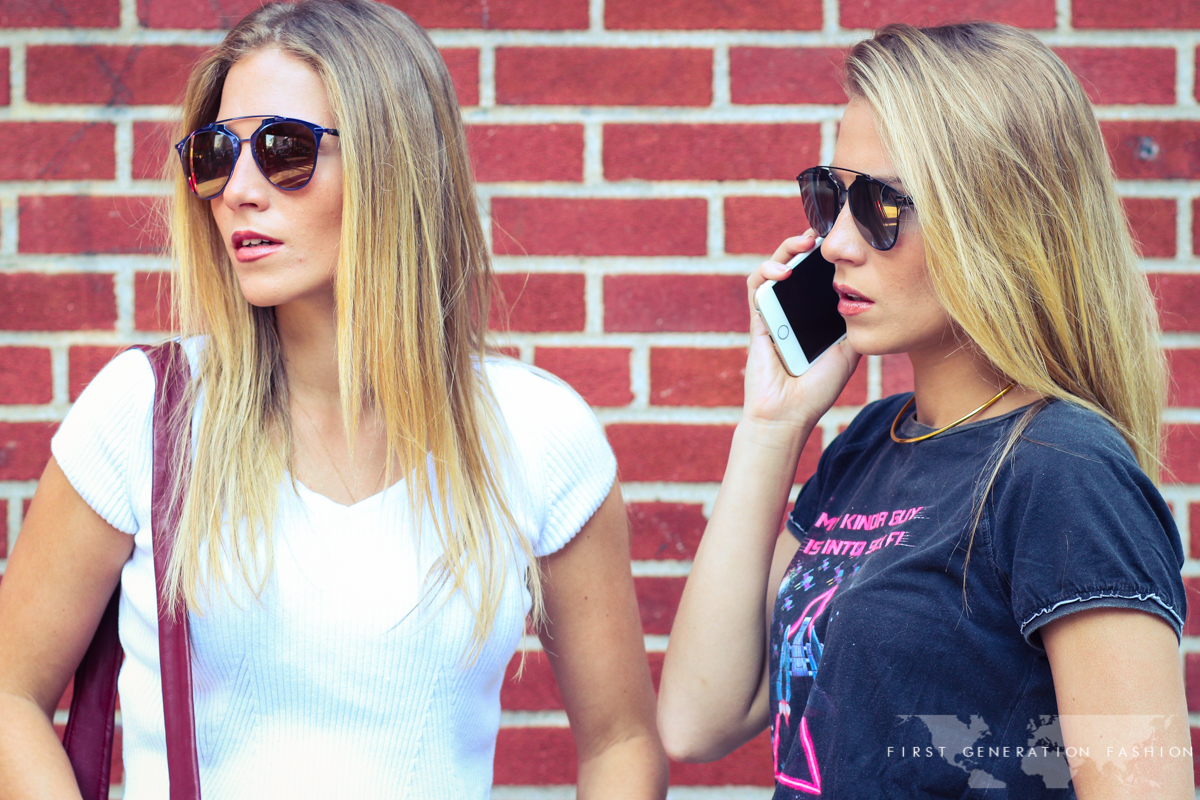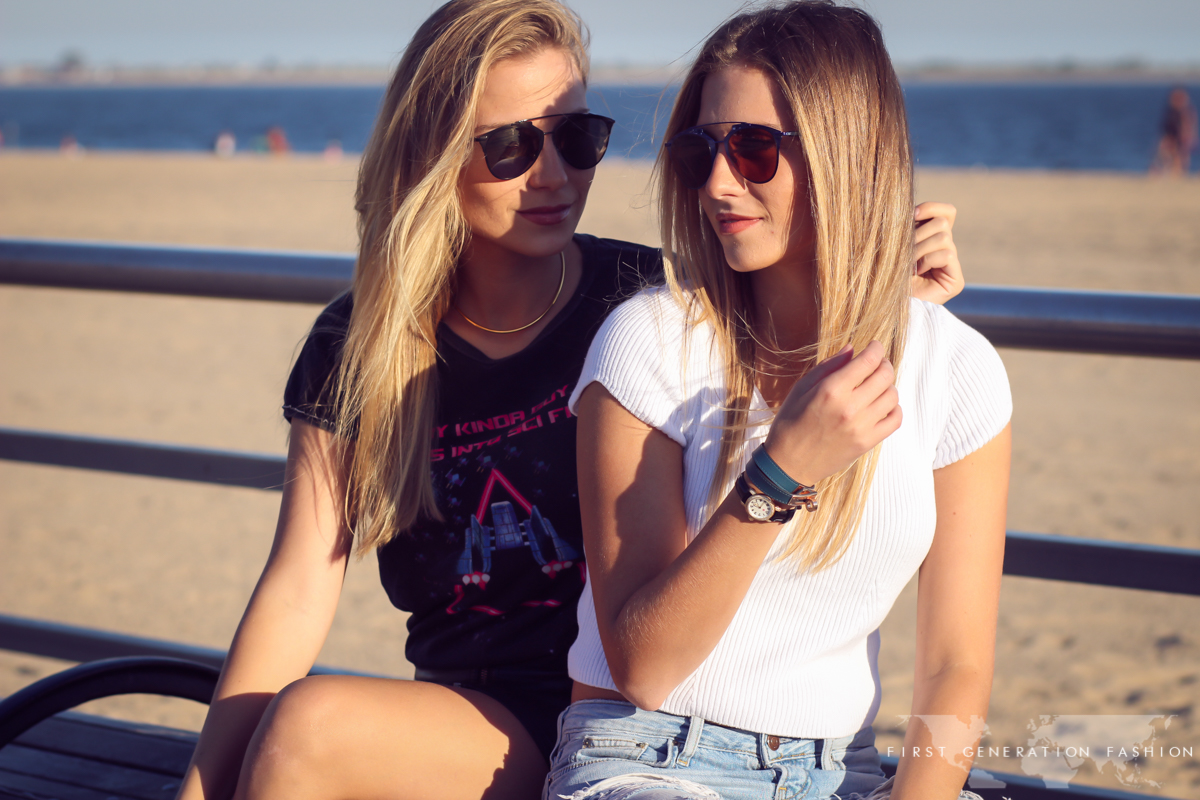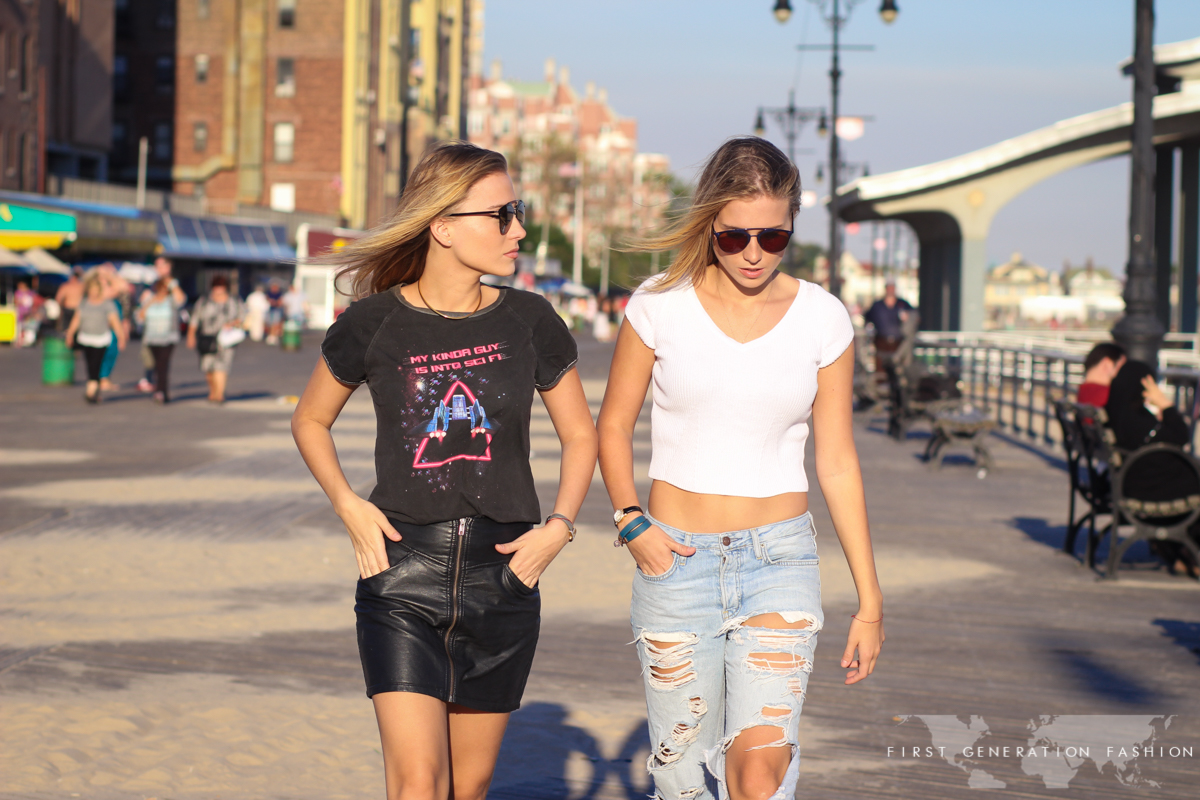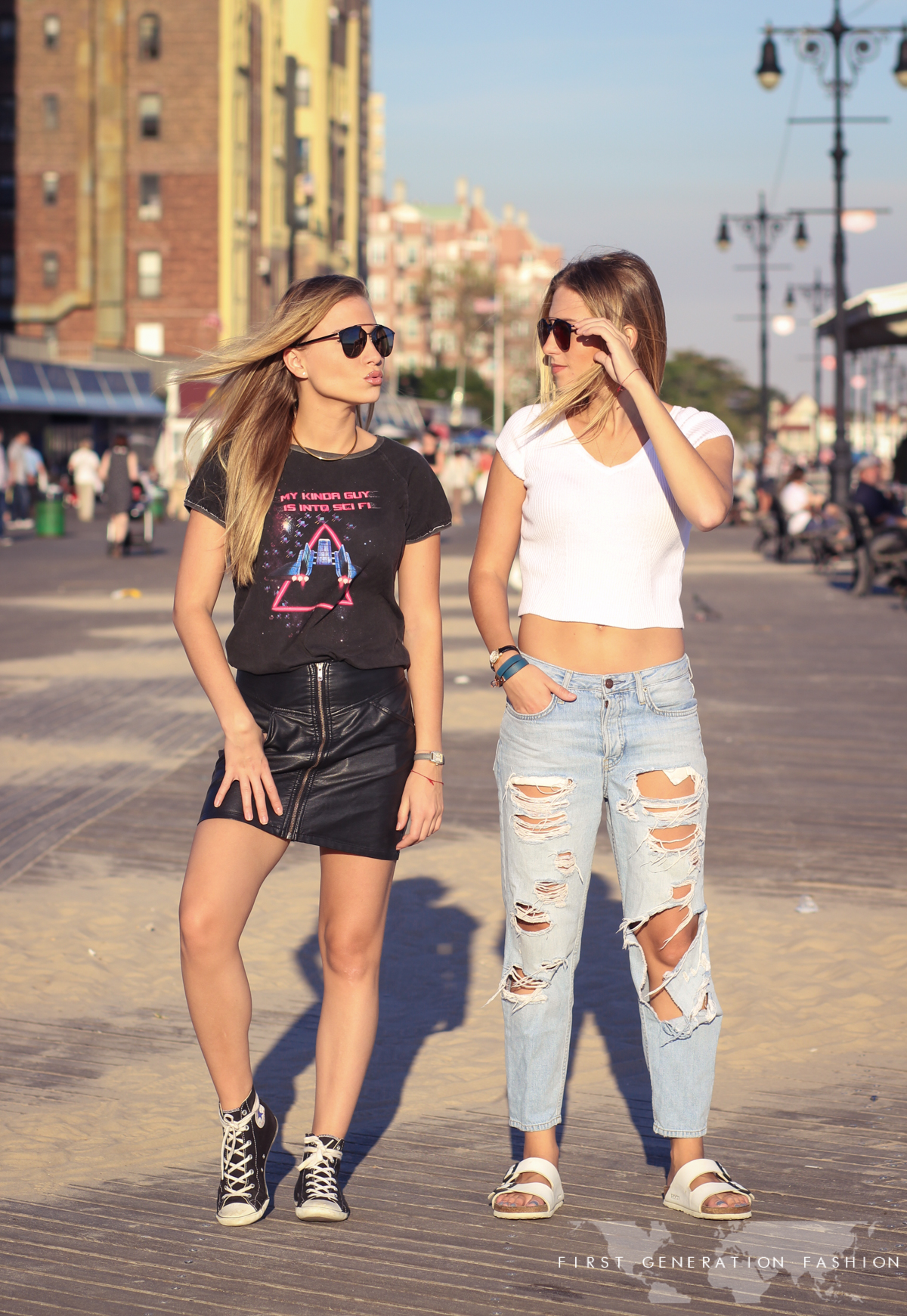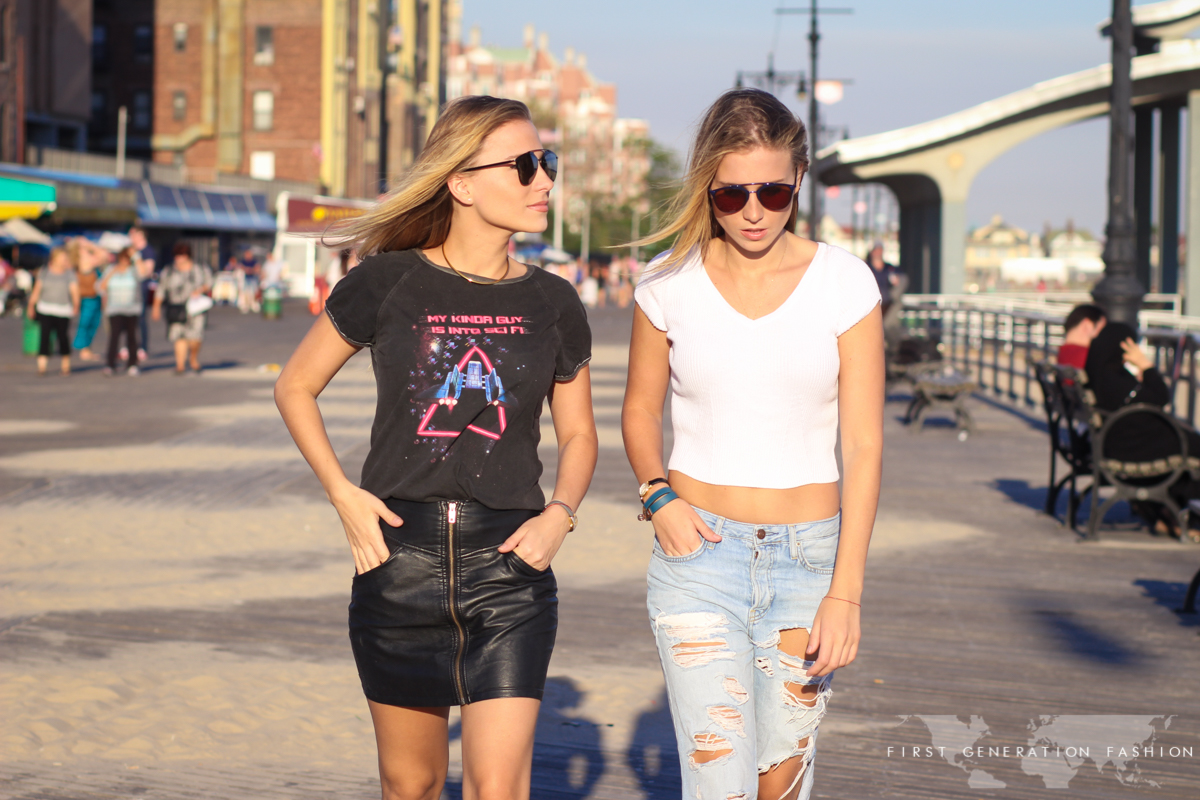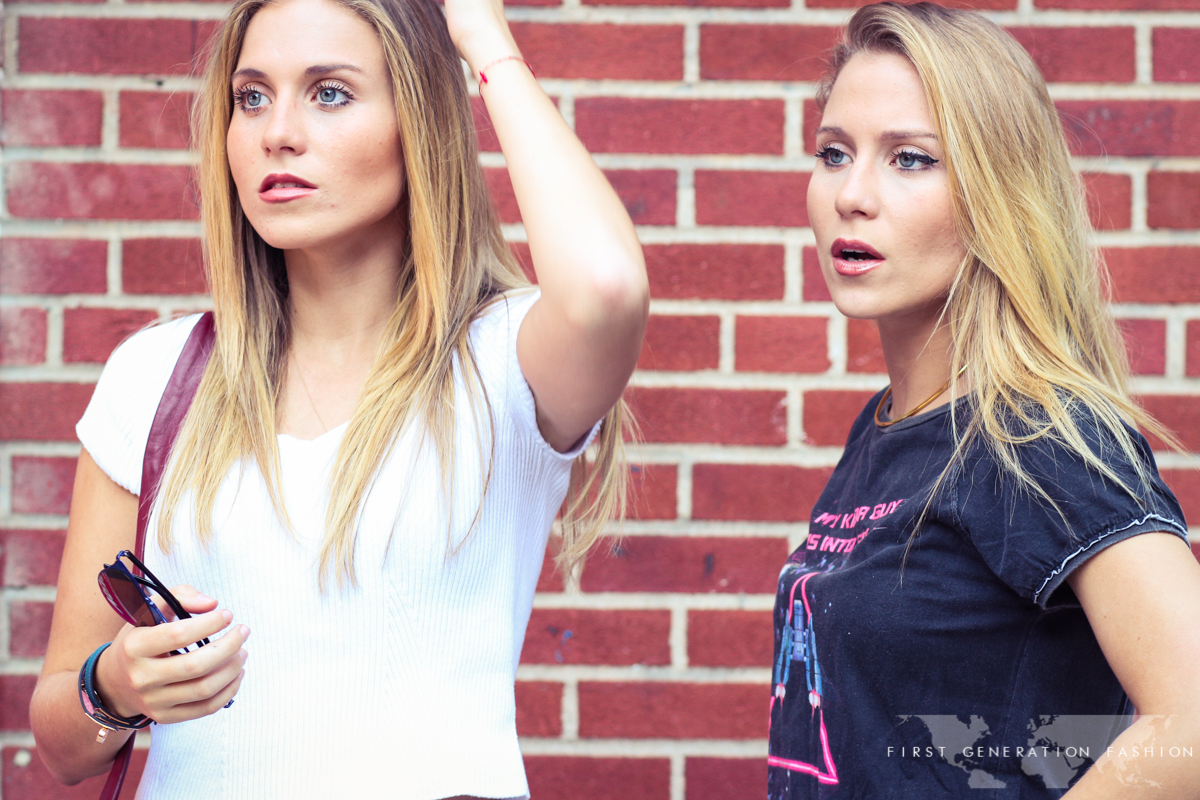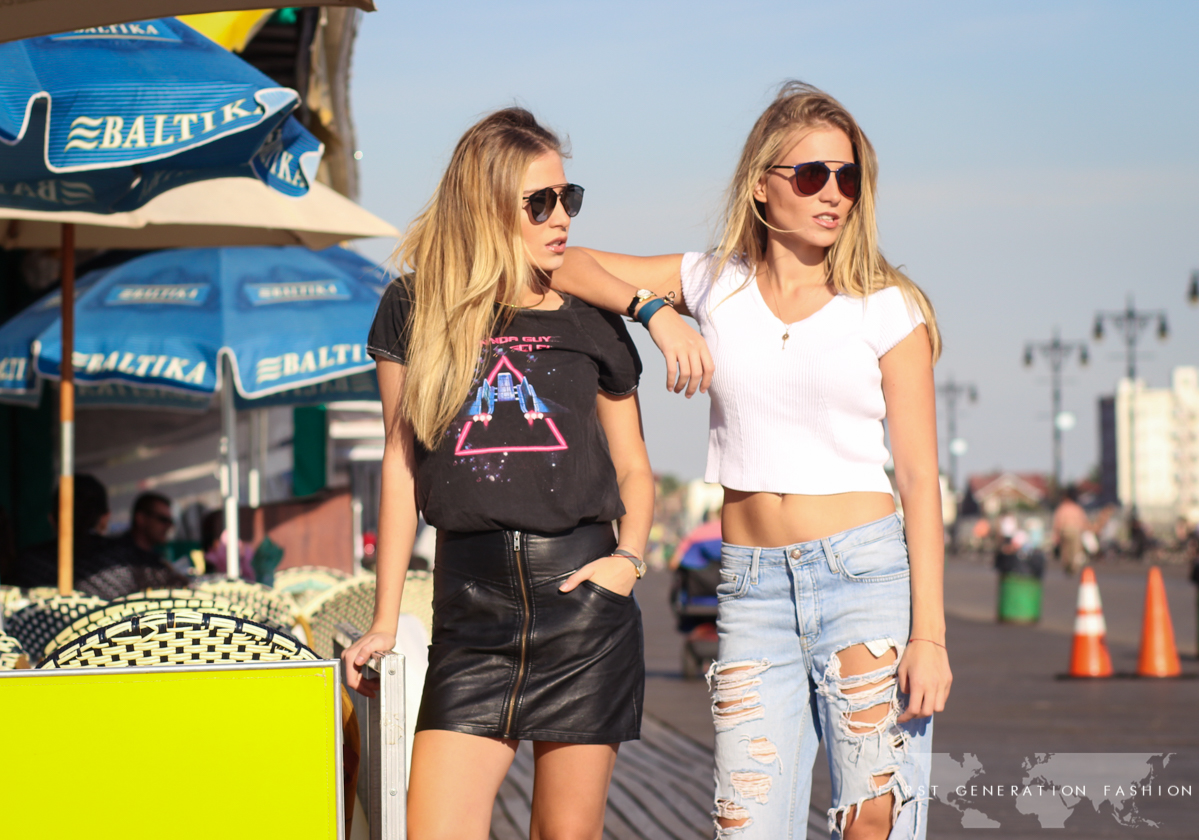 The POD Twins are two Ukrainian sisters making a name for themselves as the girls America loves-to-hate on VH1's reality competition, Twinning. Although they're identical on the exterior, their personalities differ, completing two spheres to one whole. When one POD hesitates or holds back, the other chimes in — between the two of them, nothing is left unsaid. Apart from their stunning good looks, they've shown the world what Ukranians are notorious for: quick wit, street smarts, and independence.
Tell us about your background.
Kristina: We're originally from Odessa Ukraine, we came to America when we were 4 years old.
Kamila: My mom was 24 and dad was 26 when they came and moved to Brighton Beach, Brooklyn. Our parents are very traditional but understanding — we have a cool mom.
How would you describe Brighton Beach?
Kristina: If you want caviar, you come to Brighton Beach.
Kamila: It's the epitome of Ukraine but located in Brooklyn.
Do you still feel a strong connection to your roots?
Kamila: I'm so proud of where I came from. We struggled to come here and I'm also proud of being American.
Kristina: Our parents have achieved a lot. They came here with two babies and only 300 dollars in their bank account.
What was it like growing up first-generation in NYC?
Kamila: The typical question you always get asked is what are you going to be when you grow up? Growing up first-generation is a little different. We're abrupt and aggressive because we want to be successful — we're hungry.
Kristina: A lot of Americans didn't have the immigrant experience. We're doing everything. We're versatile and we're interested in fashion and TV even though my background is in finance. We have a blog called Podtwins where we've launched an online store as well.
What's it like growing up with a twin sister?
Kamila: As twins we have a special bond. When we were kids, we didn't need anyone else because we had each other. So we didn't make that big of an effort to make friends. We were so sassy when we were young.
Kristina: Some things never change.
You two have become arguably the most popular set of twins from the VH1 show Twinning — but you're portrayed as villians. Do you think that's fair?
Kamila: Ukrainian women are strong, sometimes cold, but very independent. On the show we're perceived as cold-hearted bitches.
Kristina: People are not used to blunt honesty. They'd rather be fed a lie than face the honest truth. We're seen as the villains because we're honest.
How do you feel about your first experience on TV with VH1, especially considering that the plot follows a social experiment?
Kristina: They didn't tell us that they were going to separate us! When you're a twin, you're like one person.
Kamila: It sounds cliche but you feel like you're missing a piece of yourself without your twin.
They show a lot of drama on the show, what did you do inbetween those moments?
Kamila: We couldn't do anything! We had to talk shit about each other to pass the time.
Kristina: We felt like lab rats.
What was your favorite part about the experience?
Kristina: We met incredible people and we felt like we were a family.
What did you learn from the experience?
Kamila: You learn to accept others for who they are and not where they're from.
Kristina: Even if we made just one friend, it was a good one.
Was there anything you wish the audience could know now?
Kamila: There are times in between that were really special. There are moments that I'll never forget.
Kristina: A lot didn't make it into the show.
What's one thing that you wish would have made the cut?
Kristina: Me and Kamila crying and running to each like we're soulmates. That didn't make it into the show.
Let's talk NYC, what's it like calling this city home?
Kamila: It's everything you can imagine it to be, the hustle, the dinners, the clubs.
Kristina: Life is about risk. If you want to do something, you have to do it now. Everything can be taken away from you.
Do you think living in NYC motivates you to succeed?
Kamila: Yes. Our mom pressures us for stability. She's realistic, she thinks we're living in Lala Land.
Kristina: We're dreamers. She tries to bring us back down to Earth, but we're New Yorkers.
Now that your lives have been broadcasted across America, what's one last thing you'd want everyone to know? 
Kristina: We were attacked from day one. They saw that we were strong-minded and it's a competition. We did make alliances, but it came naturally. The friendships that we were made are real.
Kamila: Looks can be deceiving, you can never judge someone from a reality show.
For more of Kristina and Kamila's story subscribe to First Generation Fashion
Kristina: Glasses: Dior | Shoes: Birkenstock | Watch: Michele | Bag: Celine | Bracelet: Hermes | Jeans: Top Shop | Top: (similar) // Kamila: Glasses: Dior | Shoes: Converse | Skirt: similar | Tee: Vintage |