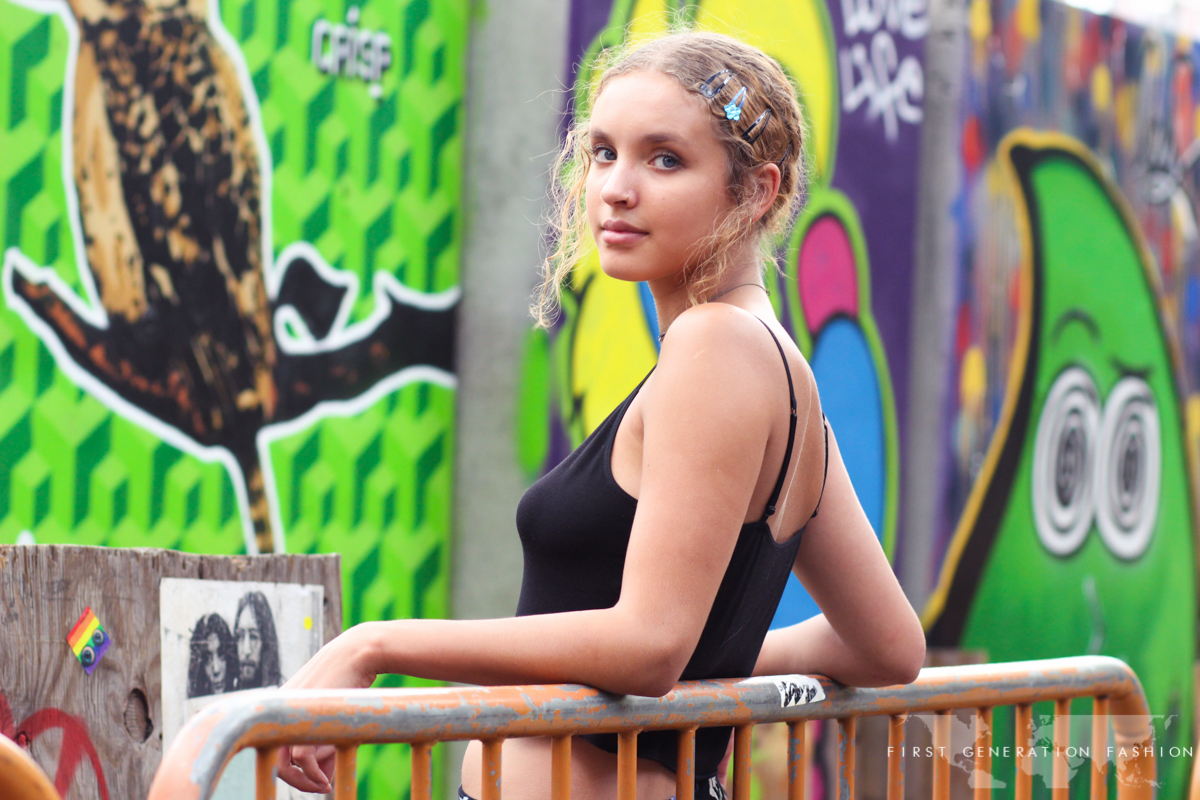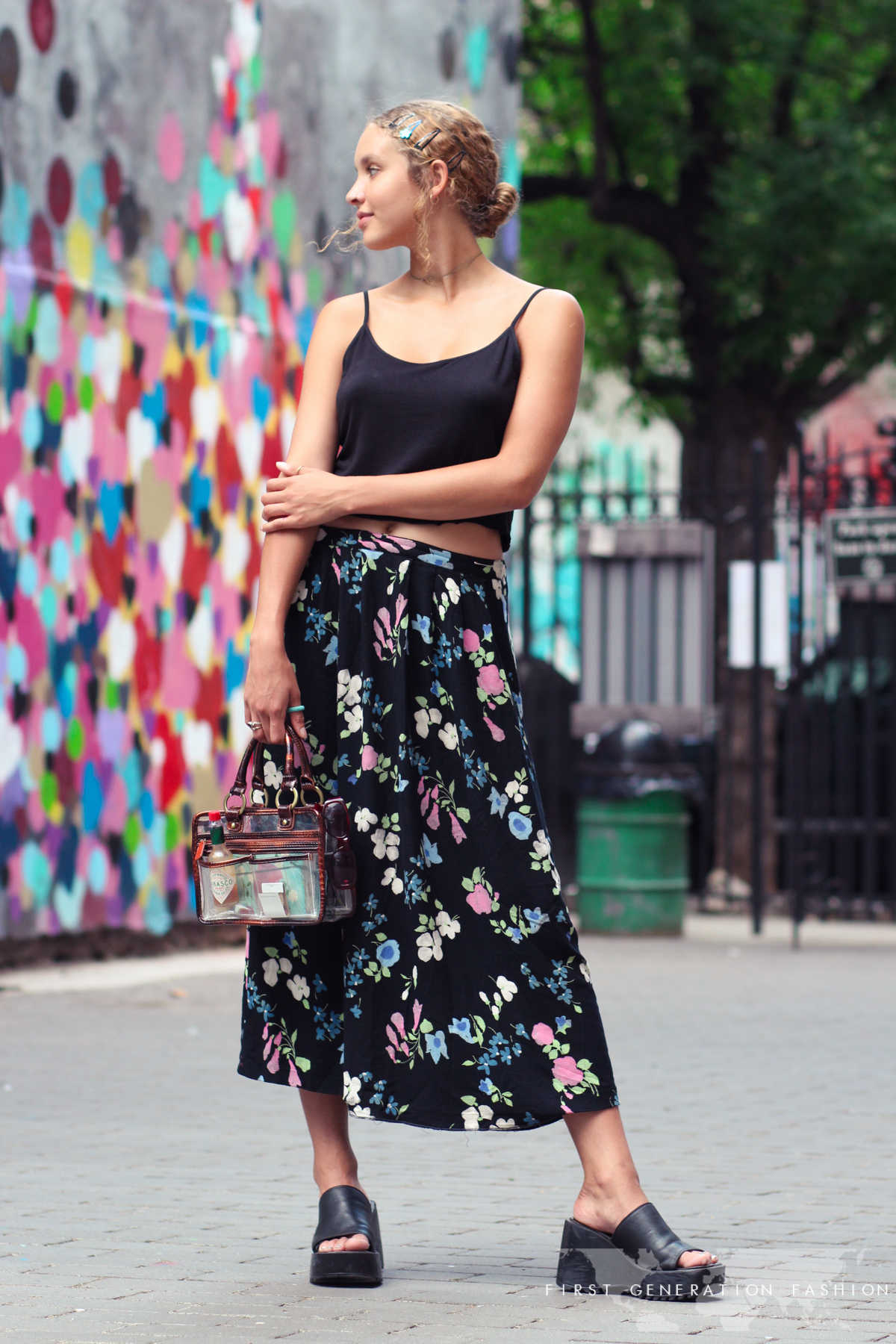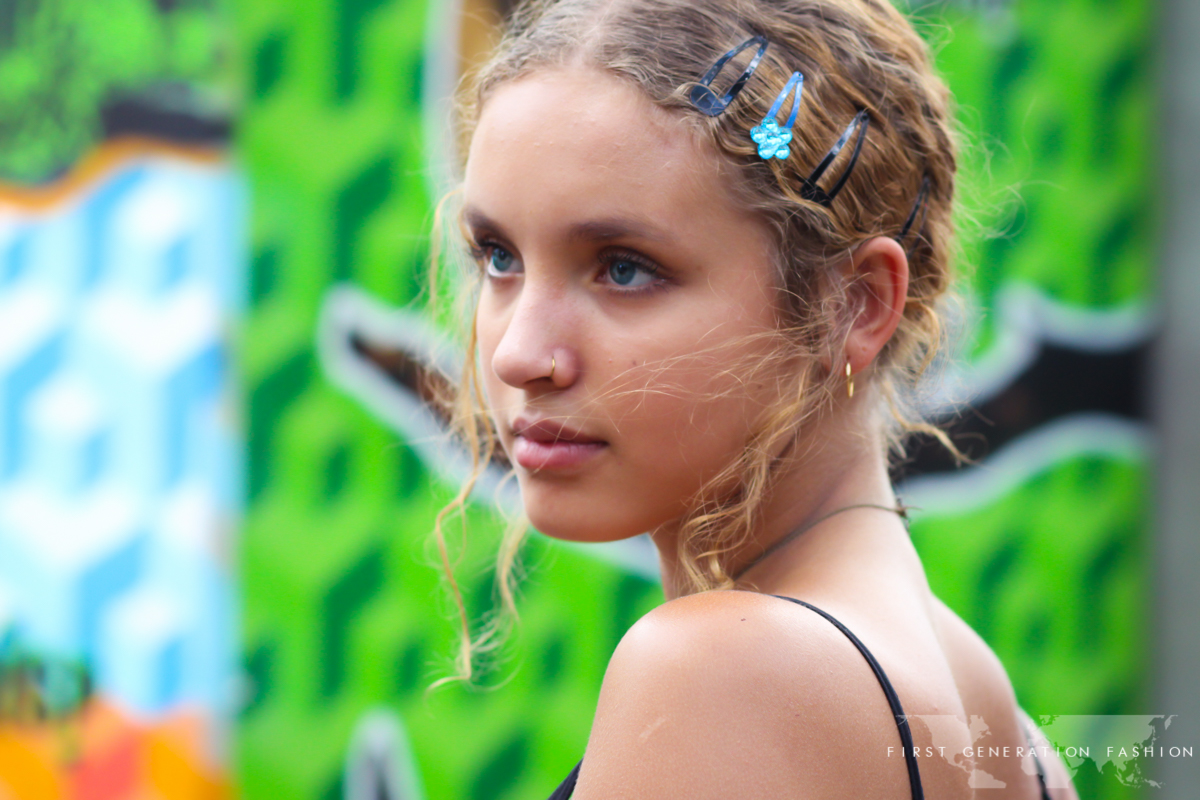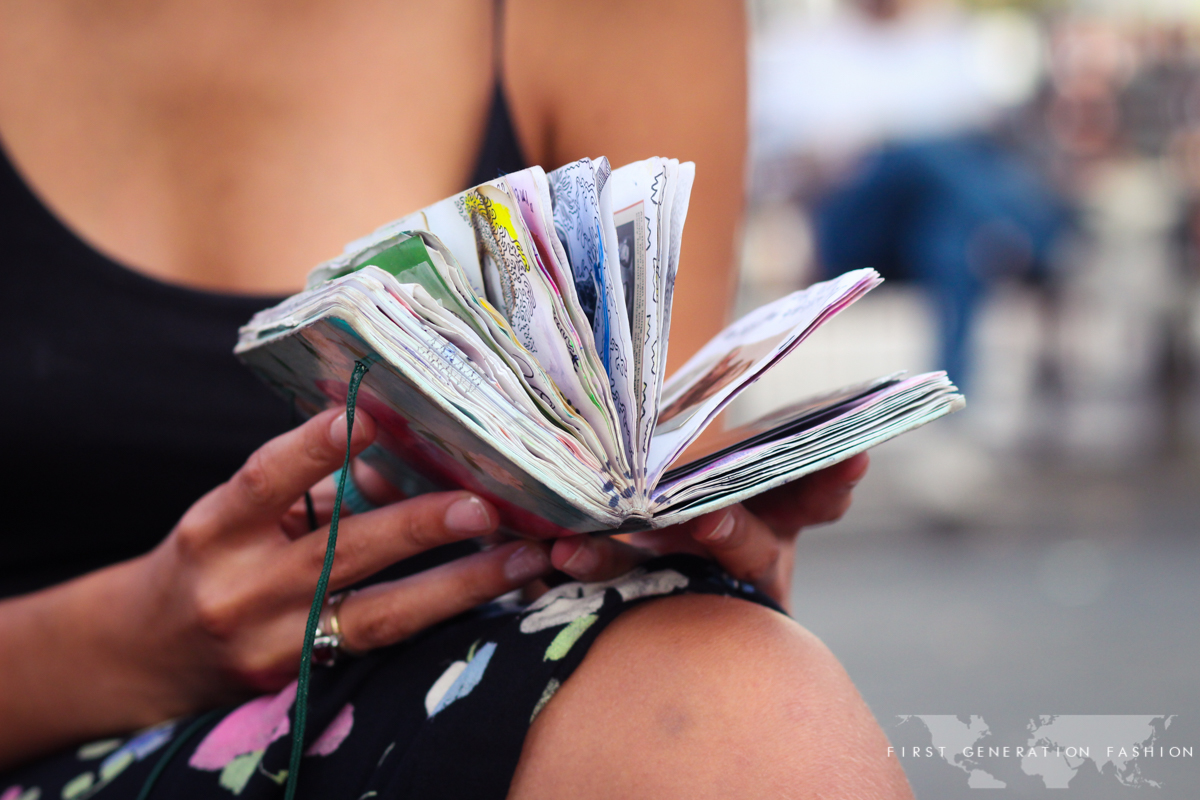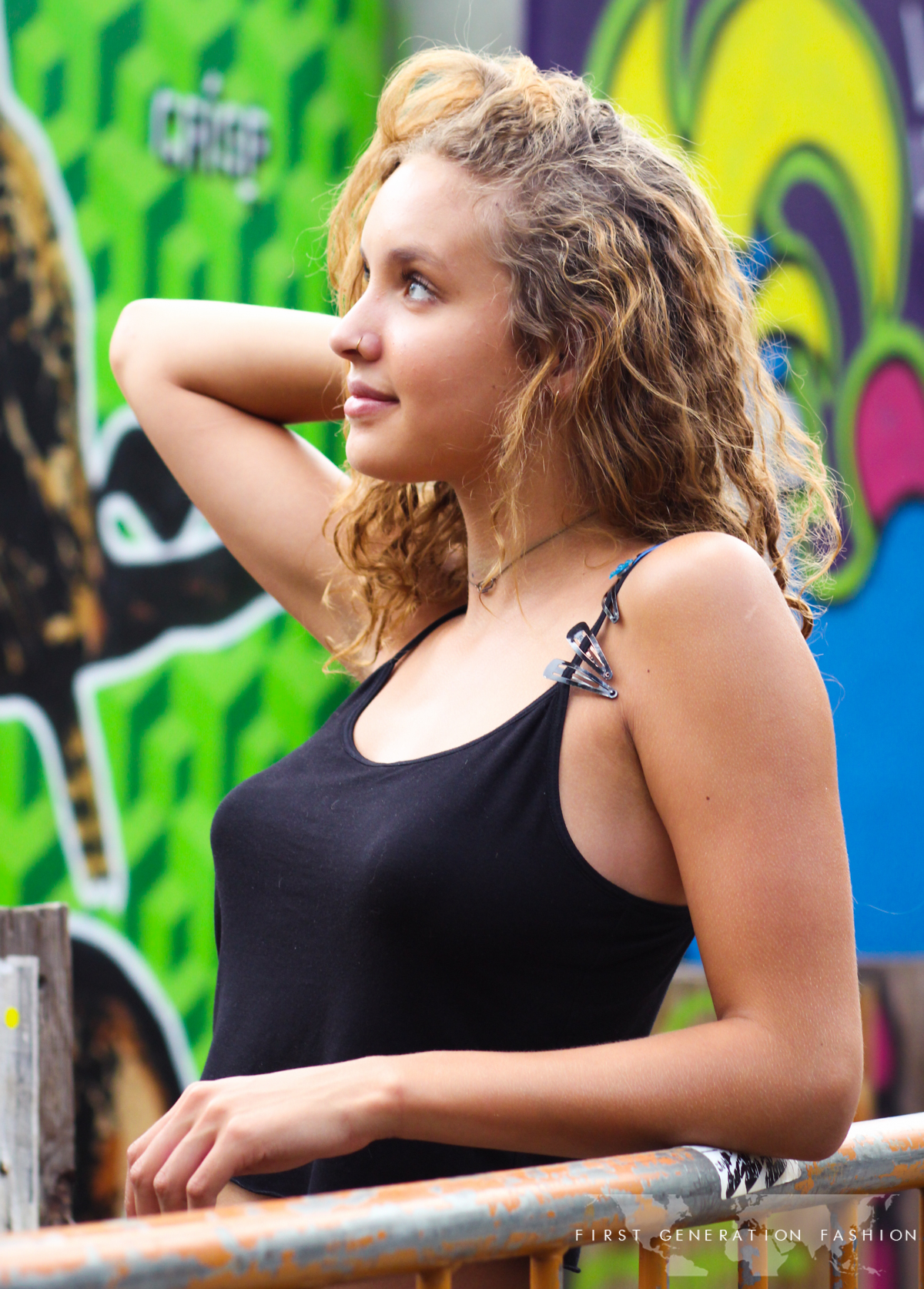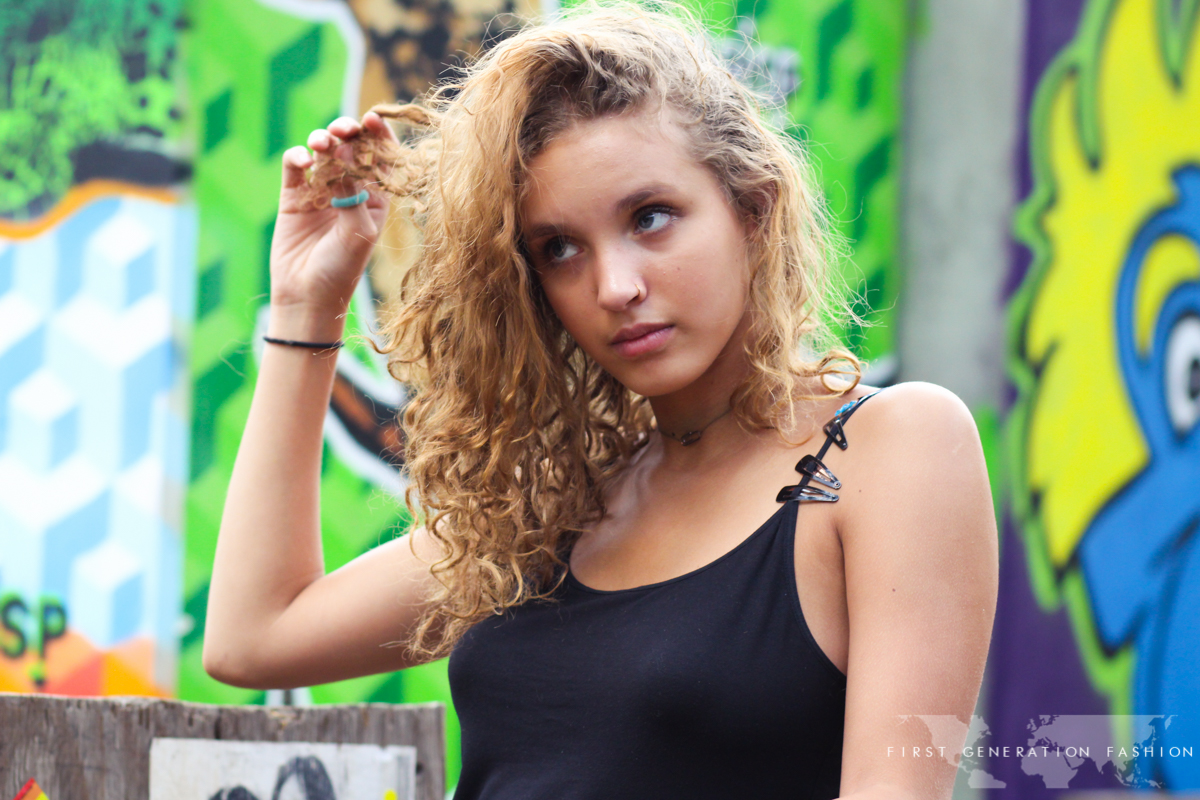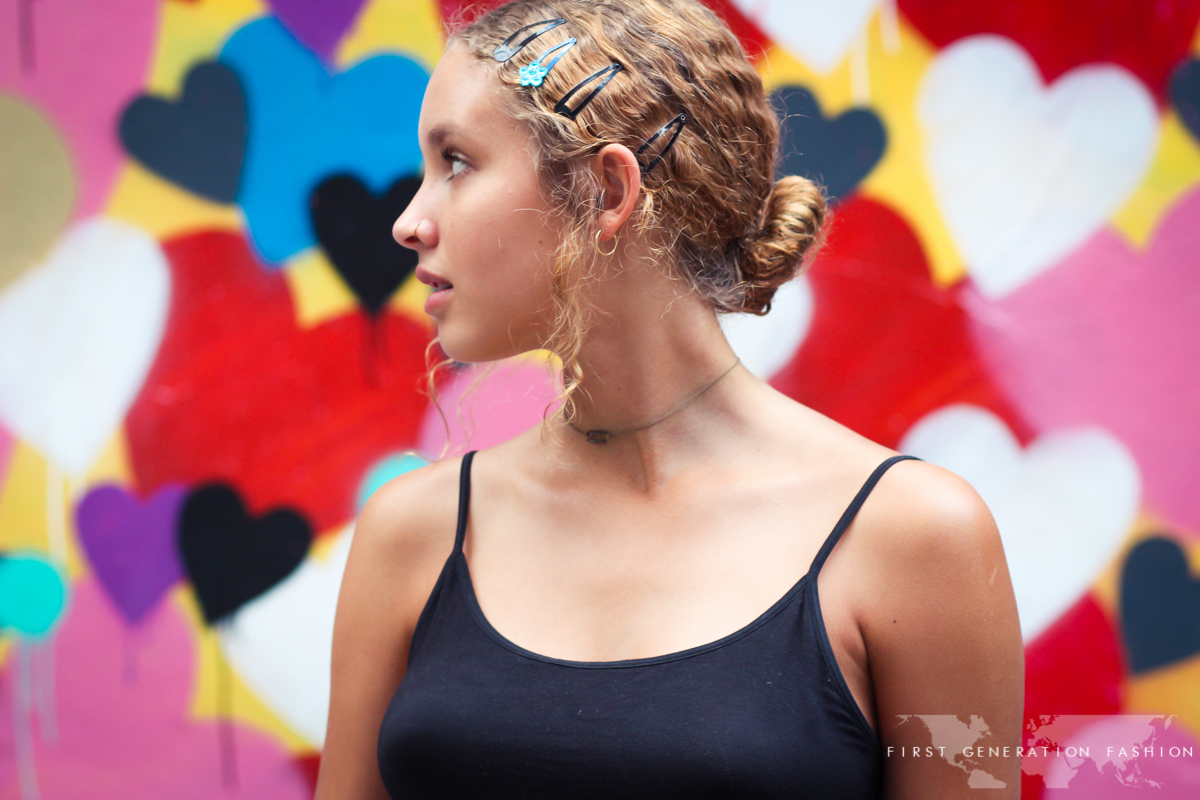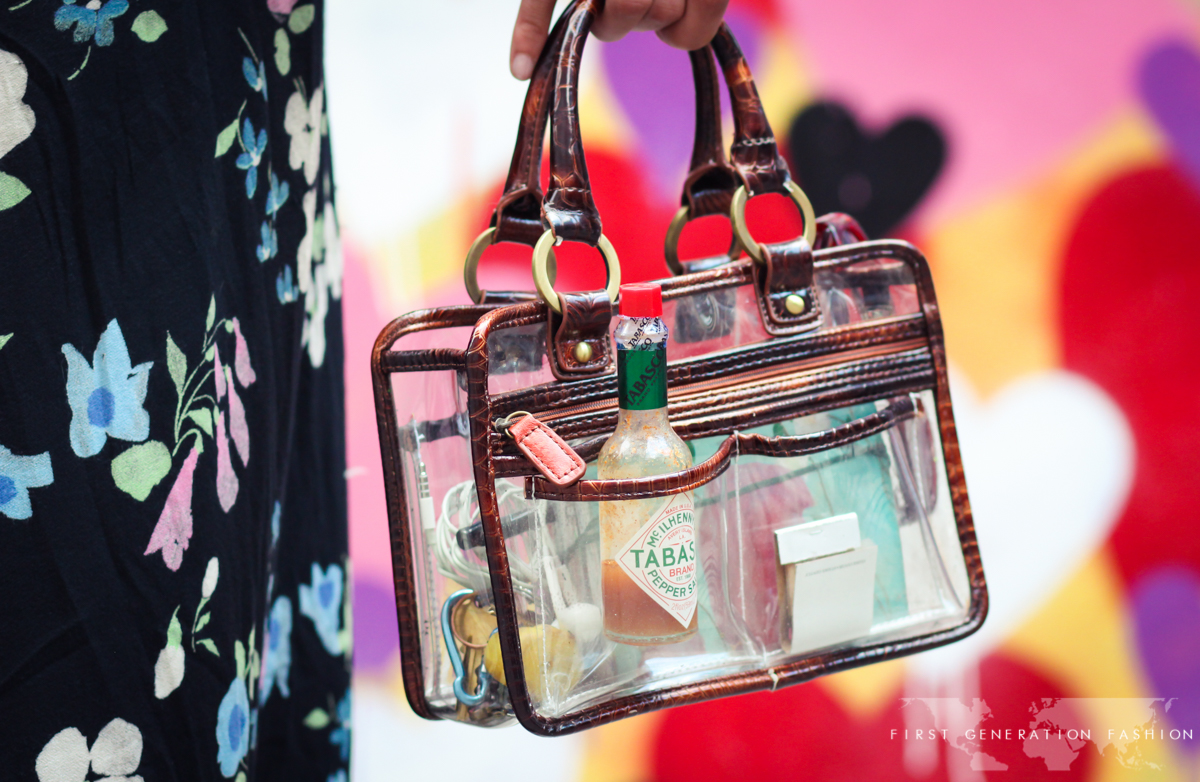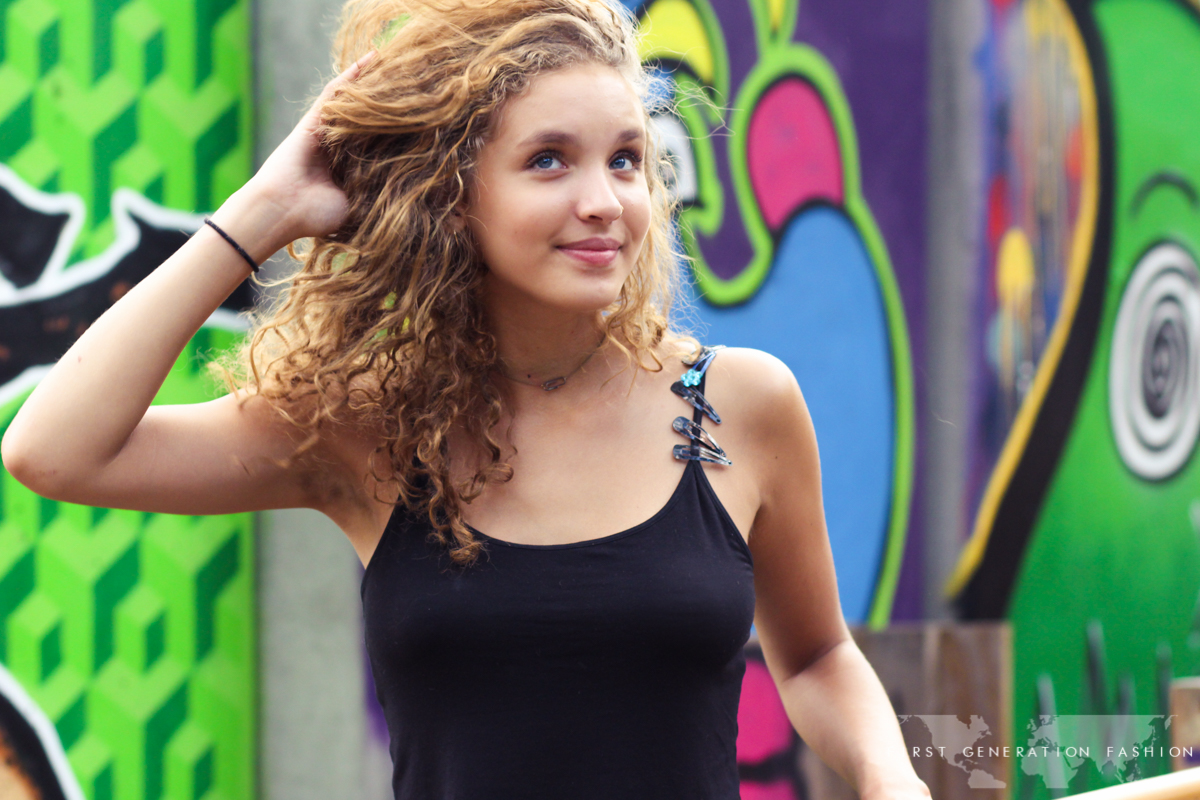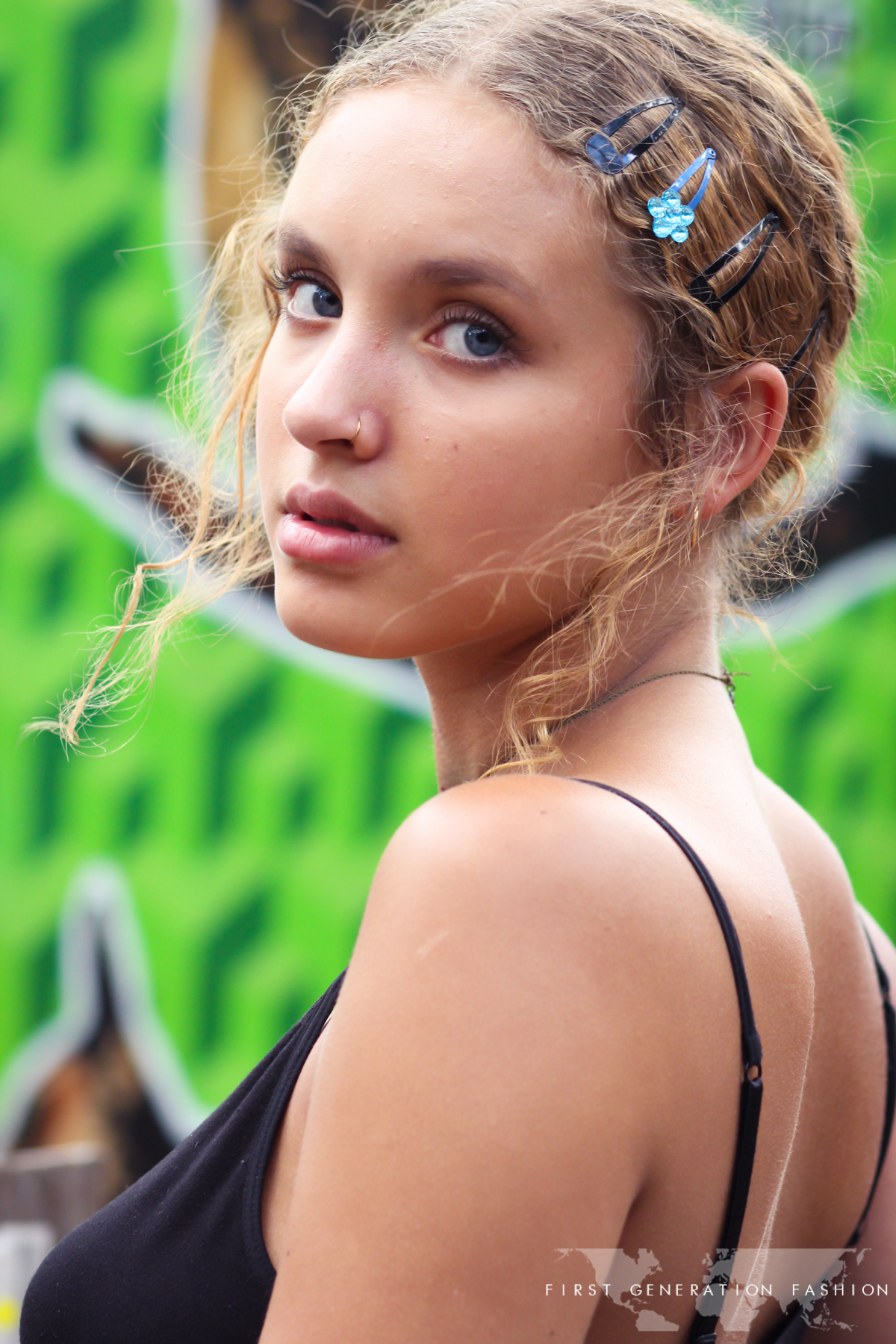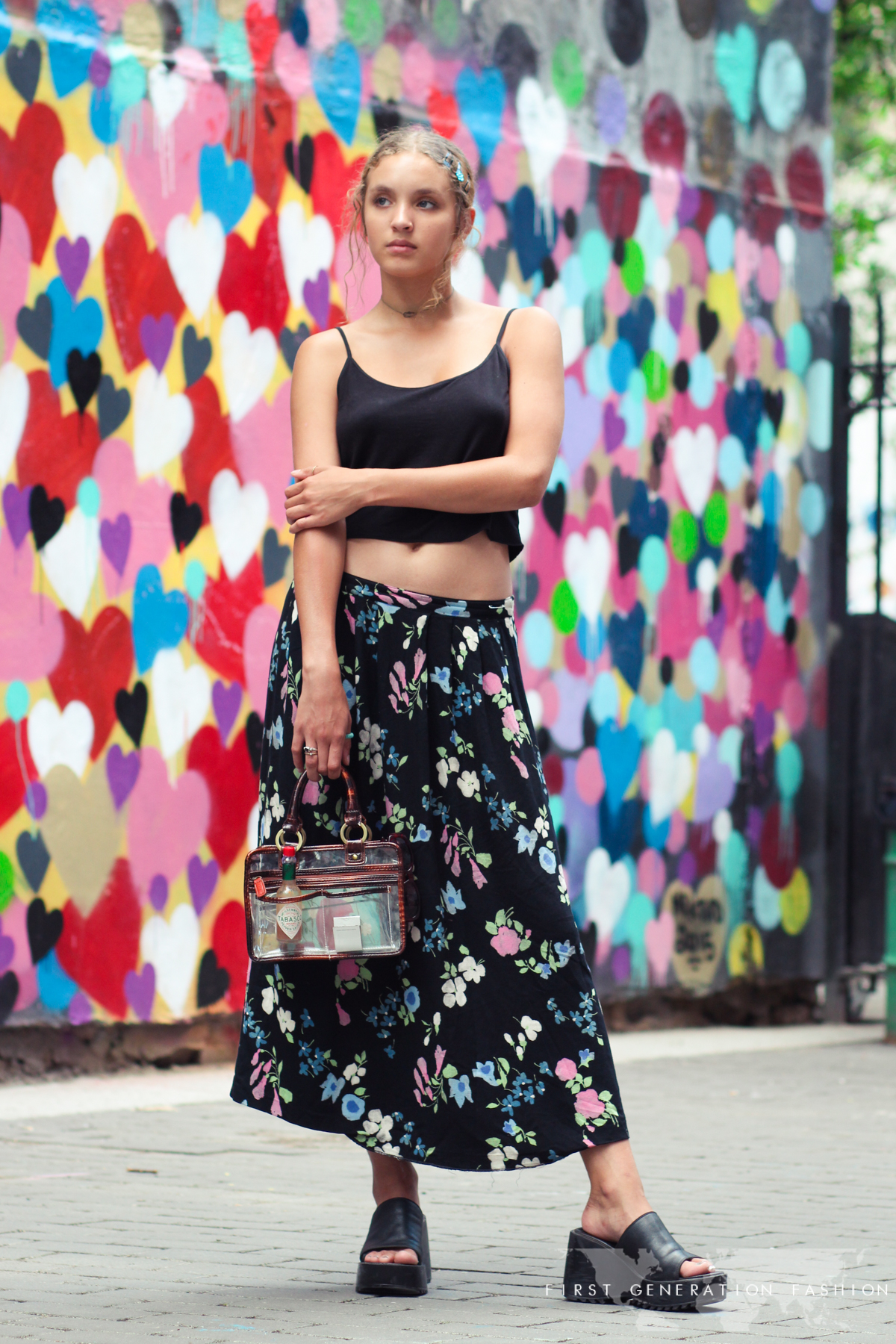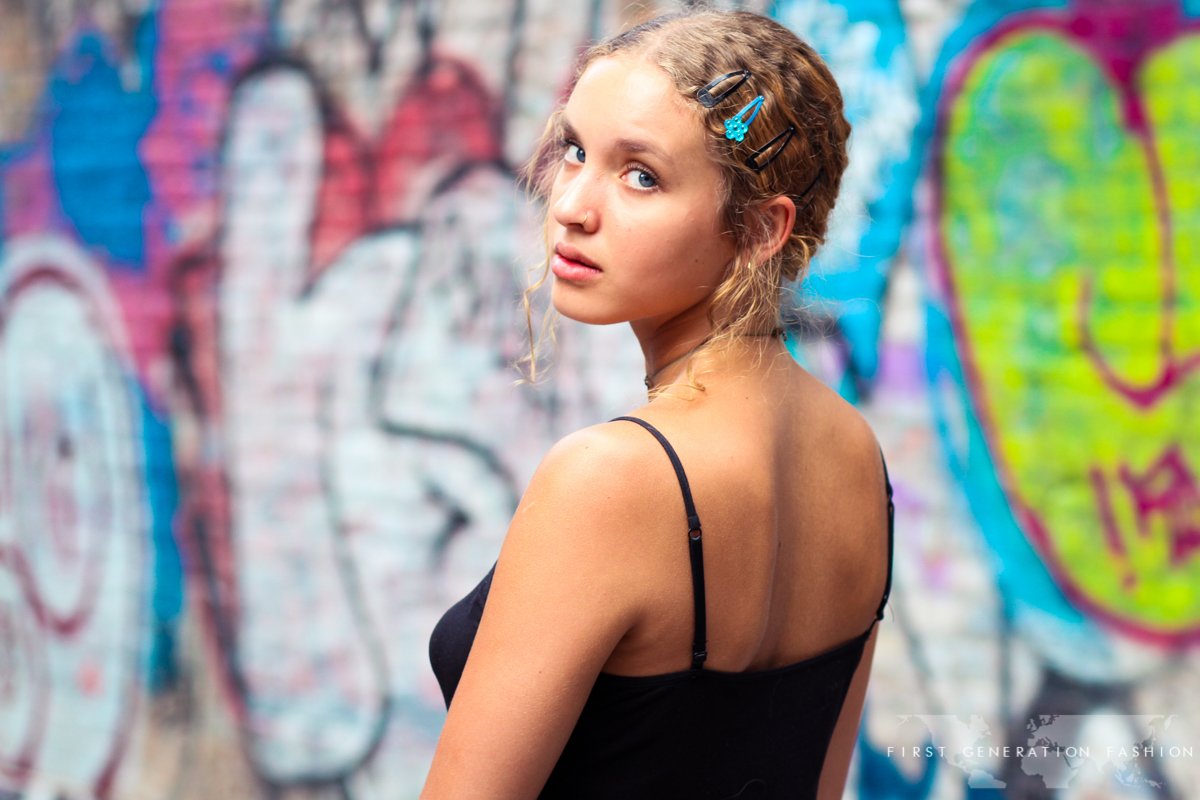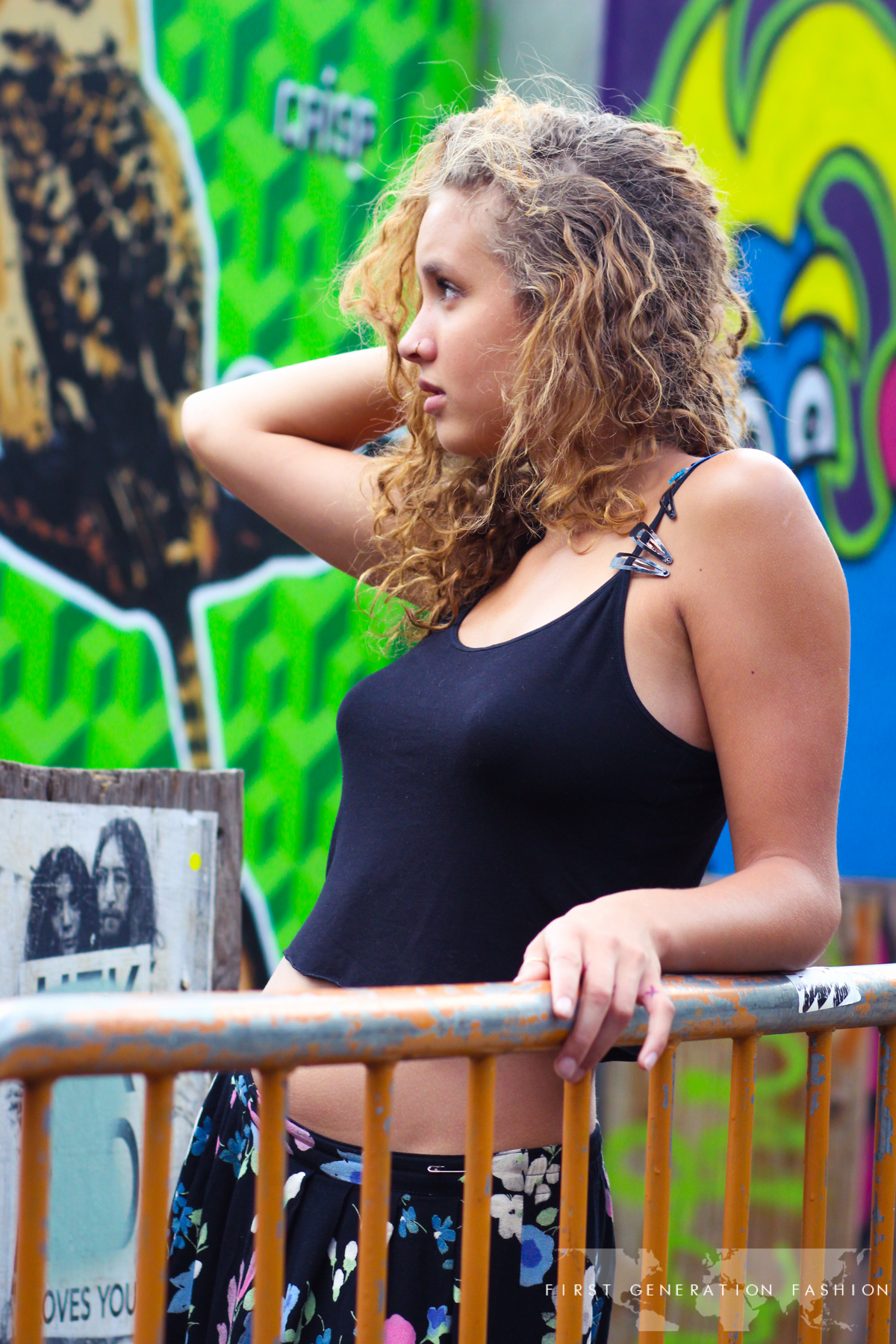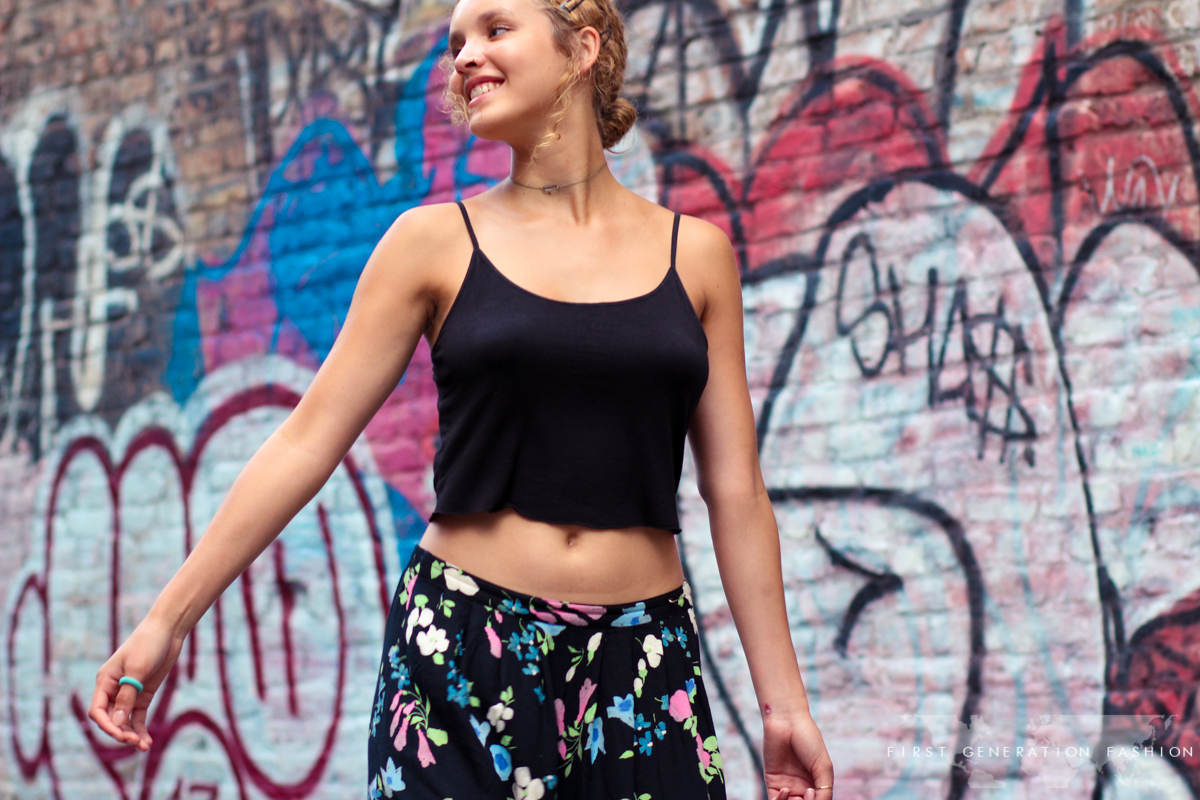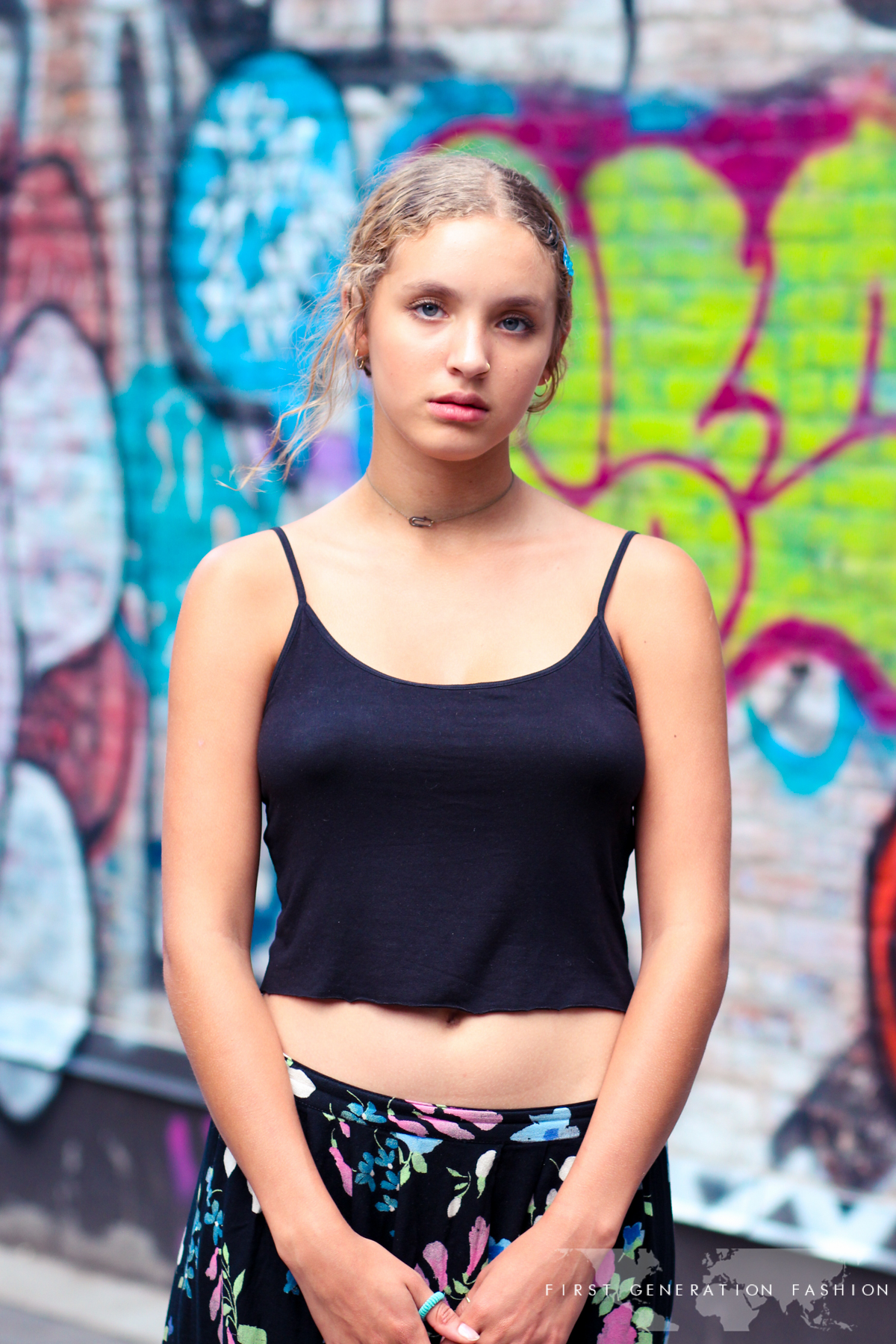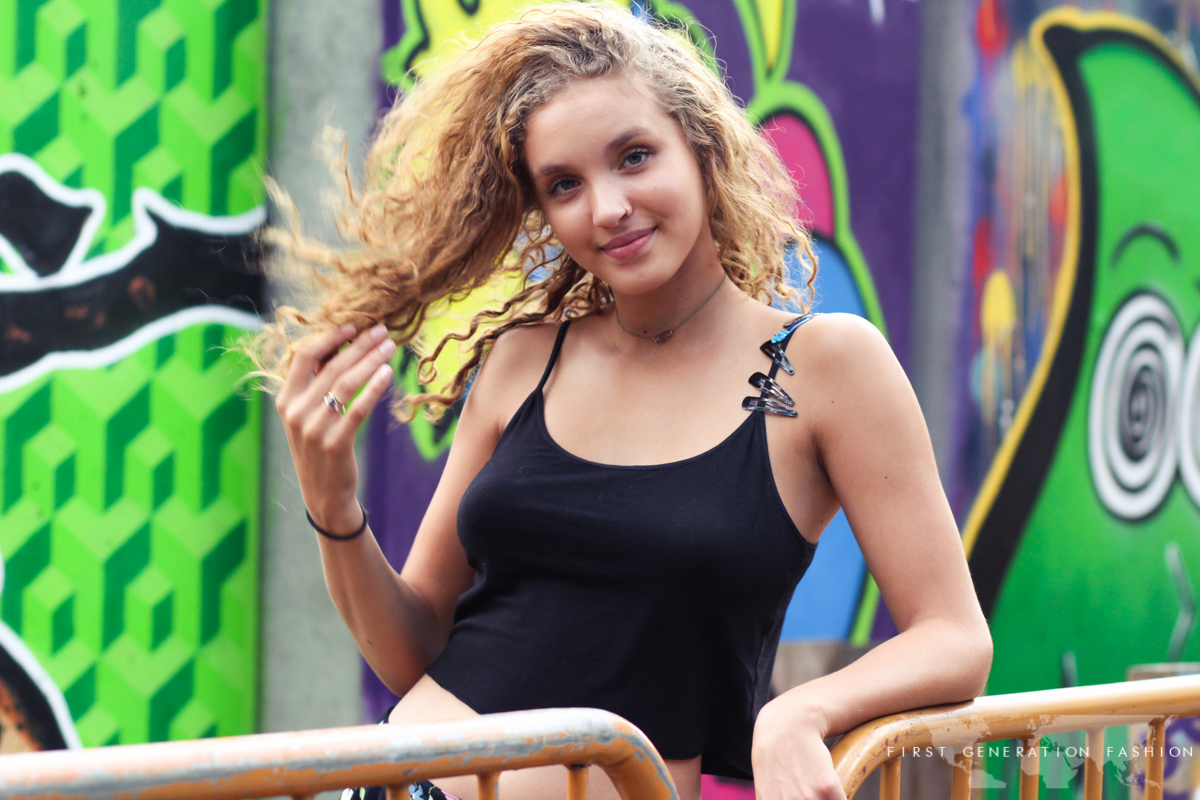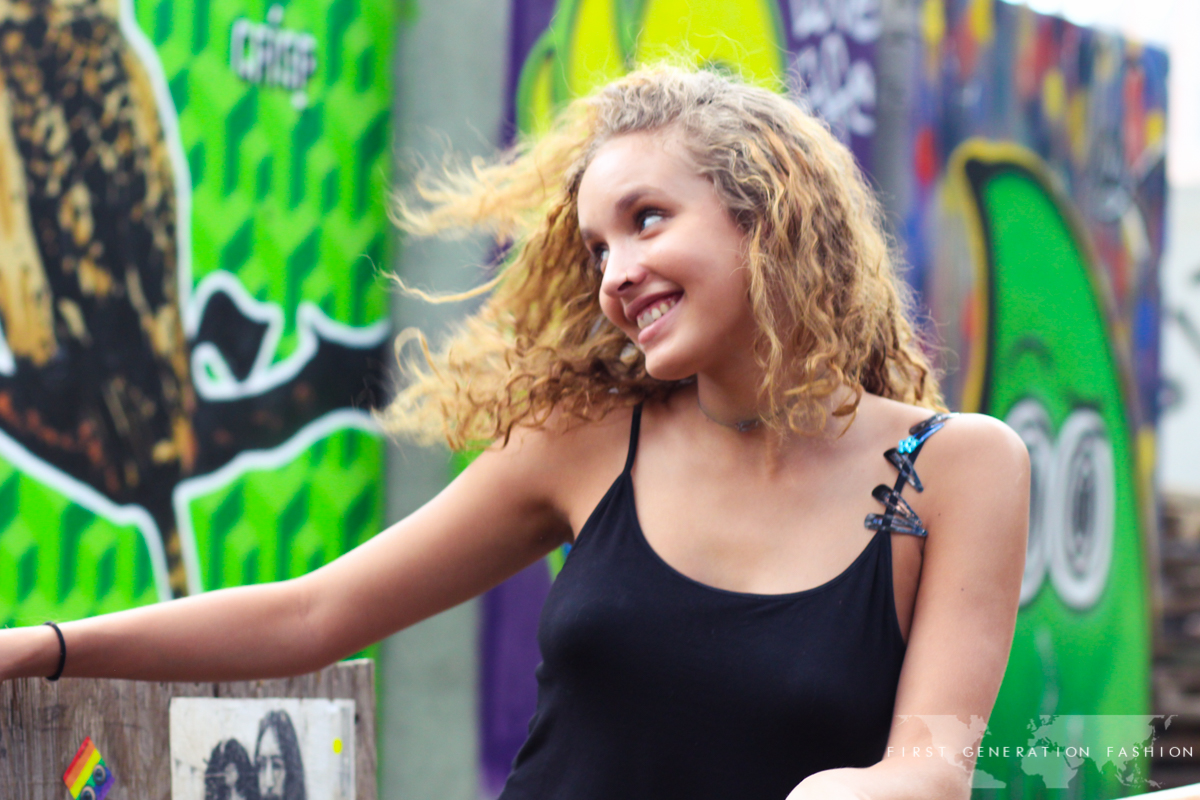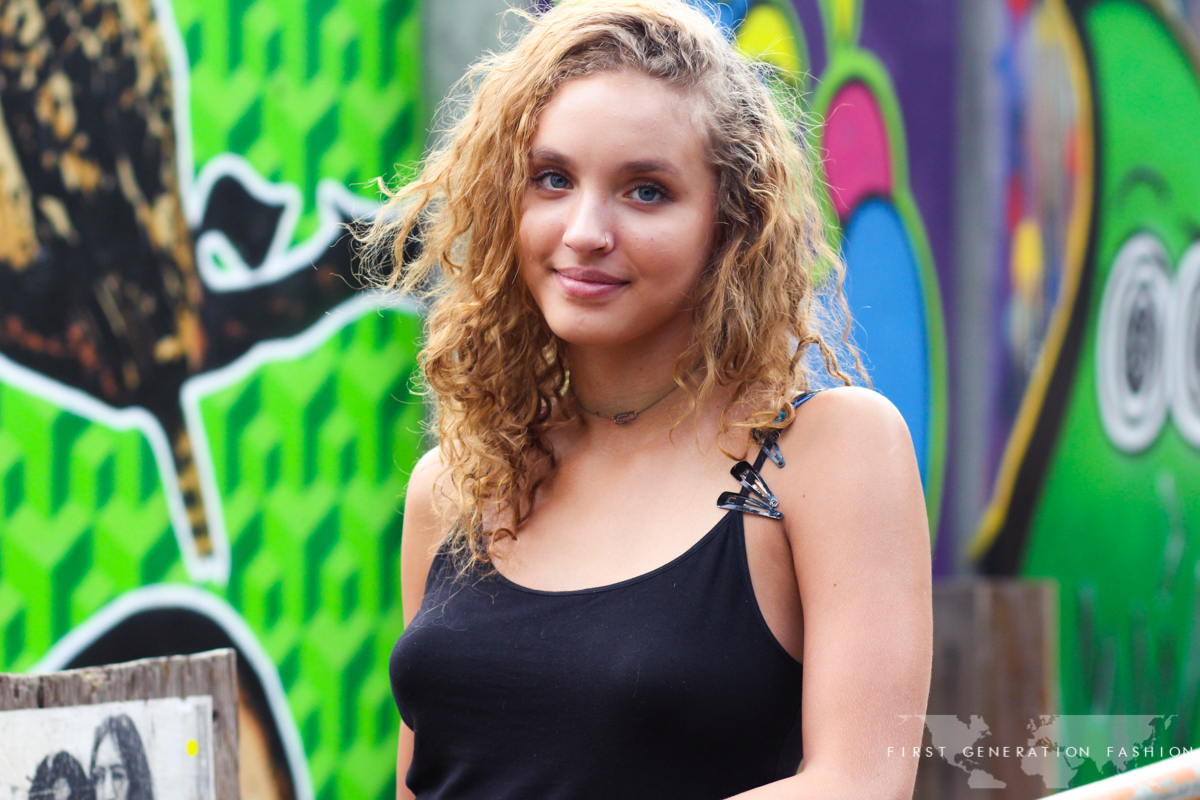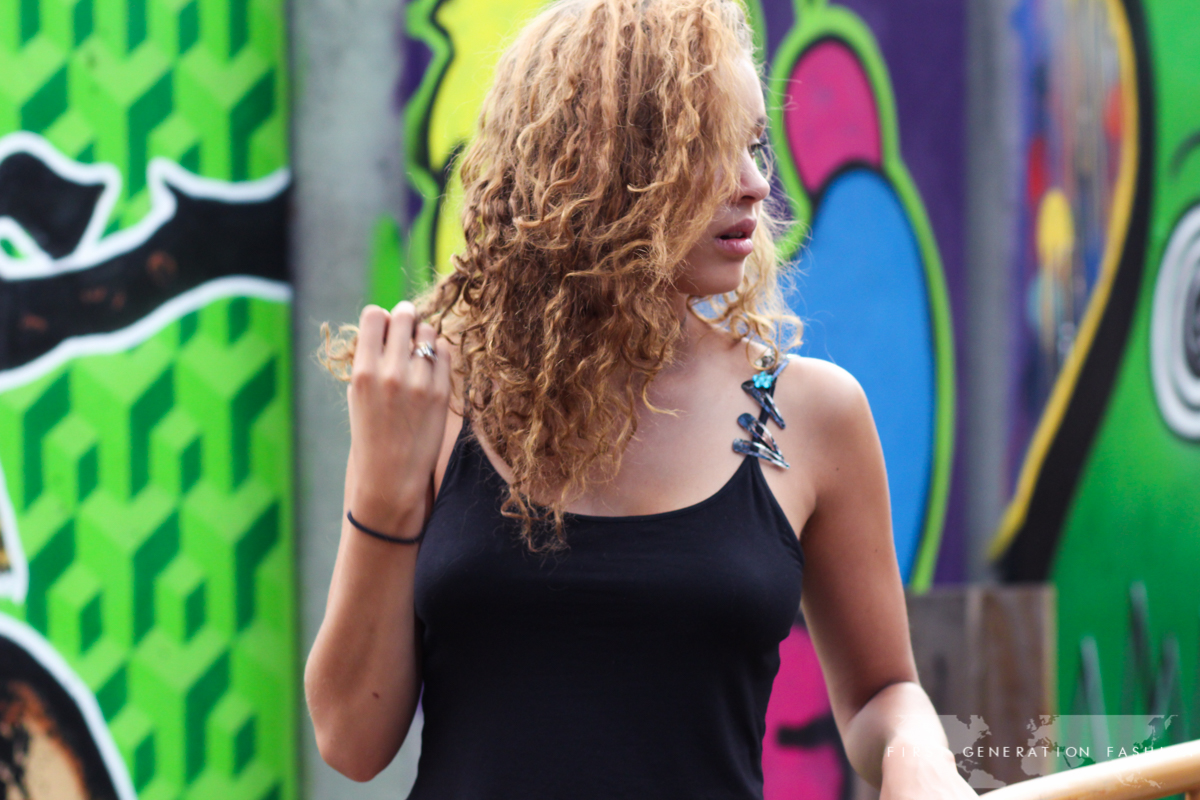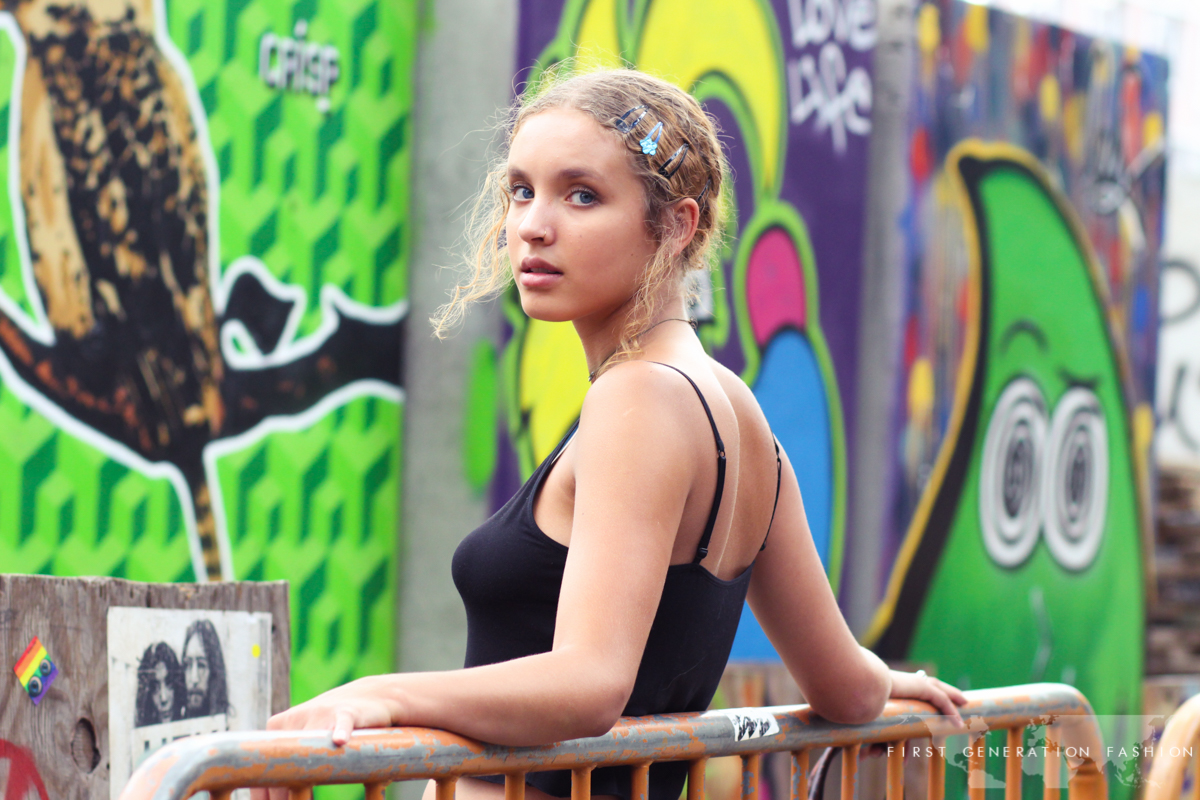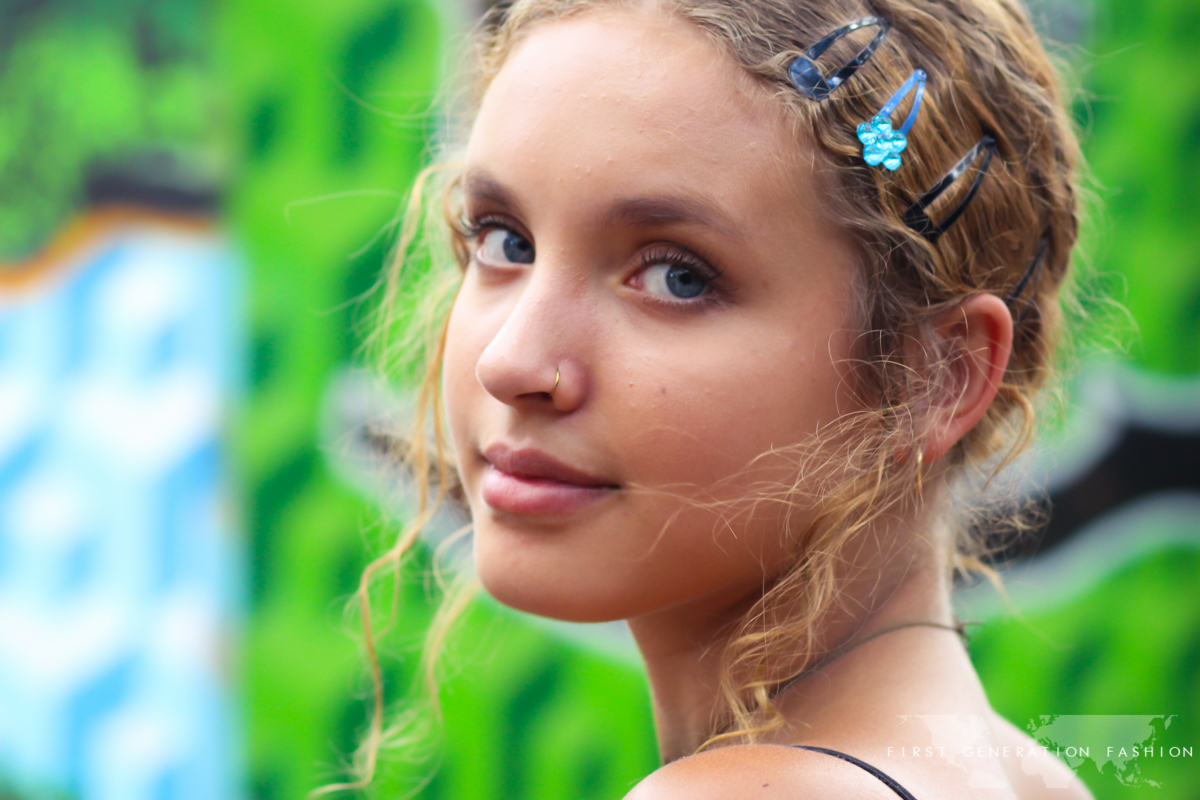 Ivy is a native New Yorker on the cusp of adult hood. Raised in a biracial family, she developed a strong sense of identity and maturity at a young age. She's unique yet she exudes an air of familiarity — as if you've known her for years. Ivy's personal style is a blend of 90's nostalgia and naïveté, a token to the cultural rebirth of New York City's most fascinating decade. 
Tell us about your background.
My mom is Jamaican, but she grew up all over Africa because her dad was a diplomat. My dad is white but he was born in Guam. His dad was fighting in Vietnam at the time his mom was pregnant, so she was staying nearby in Guam when he was born.
Where is your dad's family from?
On his father's side he is Icelandic. My dad's side of the family originates from vikings, imperialists, and dictators — while my mom's side is black and were slaves.
Do you identify with one side more than the other?
I consider myself biracial — for a long time I didn't know if I was black or white. The fact that two races, where one would oppress the other, can now love each other means to me that I am a child of progress.
Do you know which African country your mother's family came from?
I know more directly where my white heritage originates from. I can trace part of my roots, on my dad's side, to the Mayflower. On my mom's side I don't know which country in Africa I was connected to because the slaves weren't documented when they came to Jamaica.
What's interesting is that my mom traveled all around Europe when she was growing up because of her dad's job. So her first language was actually Spanish, and she called her father "Papi".
Tell us about growing up in New York City.
I grew up all around Brooklyn. My mom moved to Cobble Hill and my Dad lives in Flatbush. It's ironic because my mom, who is black, moved to a white neighborhood, while my dad moved to a black neighborhood.
What do you do now in NYC?
I'm going into my senior year of high school. I really like music and I work as an intern at a music startup in the city. I also really like art, and always carry around a sketchbook. I really like to play around with textures.
Do you have any favorite places to go to for live music?
Irving Plaza, Webster Hall, 503 Kent. I like places that are General Admission; it's not a real concert in a stadium where you can't push your way to the front.
What are your favorite musicians of the moment?
Rat King, Vundabar, and Marc de Marco.
Do you find inspiration from the city?
New York is made up of people from everywhere, it's not just one culture. You become independent at a younger age. It's really hard to keep your kid sheltered because you get put onto things sooner, like fashion, music, and independence.
How do you think growing up in New York City affects your outlook on the world?
If I hadn't grown up in New York, I wouldn't be as enlightened. You see a lot of diversity, a lot of poverty and privilege.
I'd also probably be more ignorant. It's easy to forget what the rest of the country looks like; New York City isn't apart of America. Living here is also kind of like being sheltered, in a good way, from Southern segregation.
Brooklyn or Manhattan — which do you prefer spending your free time in?
I really like the LES, everyone here knows each other. In the 90's no one has cell phones and it's kind of like that. You can go to Tompkins and find your friends. You don't need to text someone to hangout.
How do you feel about gentrification in the area?
My boyfriend likes to shout at yuppies on the street. In the Lower East it's such an expressionist place and it's so colorful… but now it's changing.
What are your favorite places to go shopping?
I like to go to a lot of thrift stores on 1st Ave: Monk, No Relation, AuH2O. My favorite store where I practically shop all the time is called Unique in the Fulton Mall, I also like Housing Works. There's also this place called Skirt which is a hole in the wall in Bushwick where no one speaks English.
What about places in the area to grab a bite to eat?
I've gone through a lot of different phases. Lucien has really good food. Mamoun's for a falafel; I go there like every week. Anthony's has my favorite curry chicken.
I also love all the places that have one dollar oysters in the LES. Restaurants advertise it on chalk boards for happy hour or one dollar oysters all day long. My favorite seafood restaurant in New York is called Kittery on Smith Street.
I noticed you carry hot sauce in your bag, is that your favorite?
Yeah, it's my aesthetic. I put it on everything. It makes eating out really easy. I can get Chinese food for like five dollars and put hot sauce on it to make it amazing.
While we're on the topic of food, do you have any favorite Jamaican restaurants? Miss Lily's is a popular one in your area.
Miss Lily's is not authentic — it's trendy, yuppie, fake Jamaican. There are a lot of good Jamaican restaurants in New York but that's not one of them.
How do you find them?
Flatbush is a really West Indie neighborhood so you can go there. If the windows are foggy, then you know it's a good place.
For more of Ivy's story subscribe to First Generation Fashion
Shoes: Steve Madden | Necklace: Forever 21 | Hair Clips: Goody | Bag: Vintage (similar) | Skirt (similar) | Shirt: (similar)