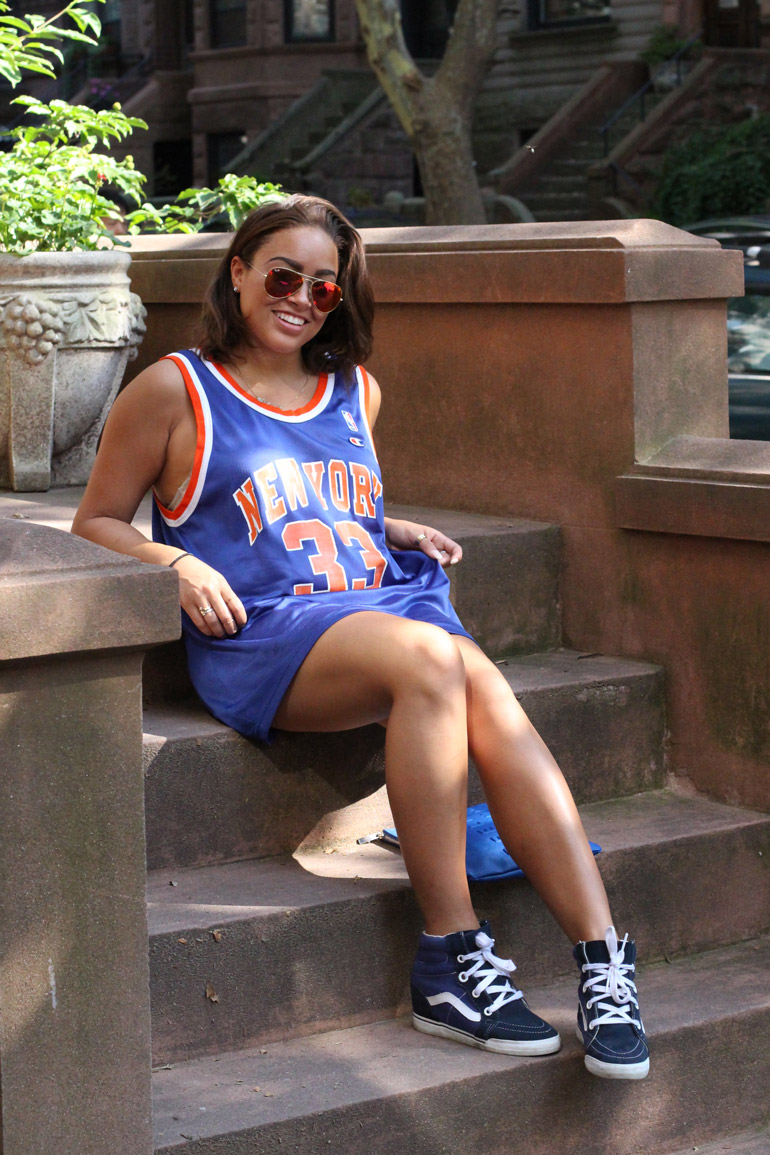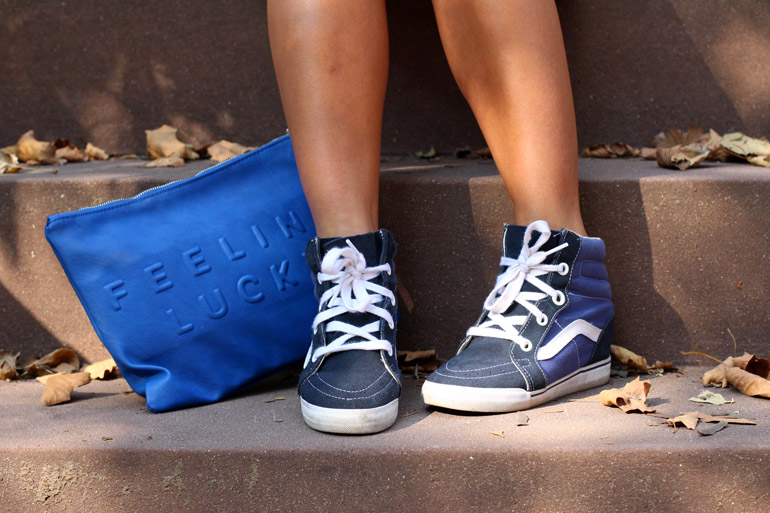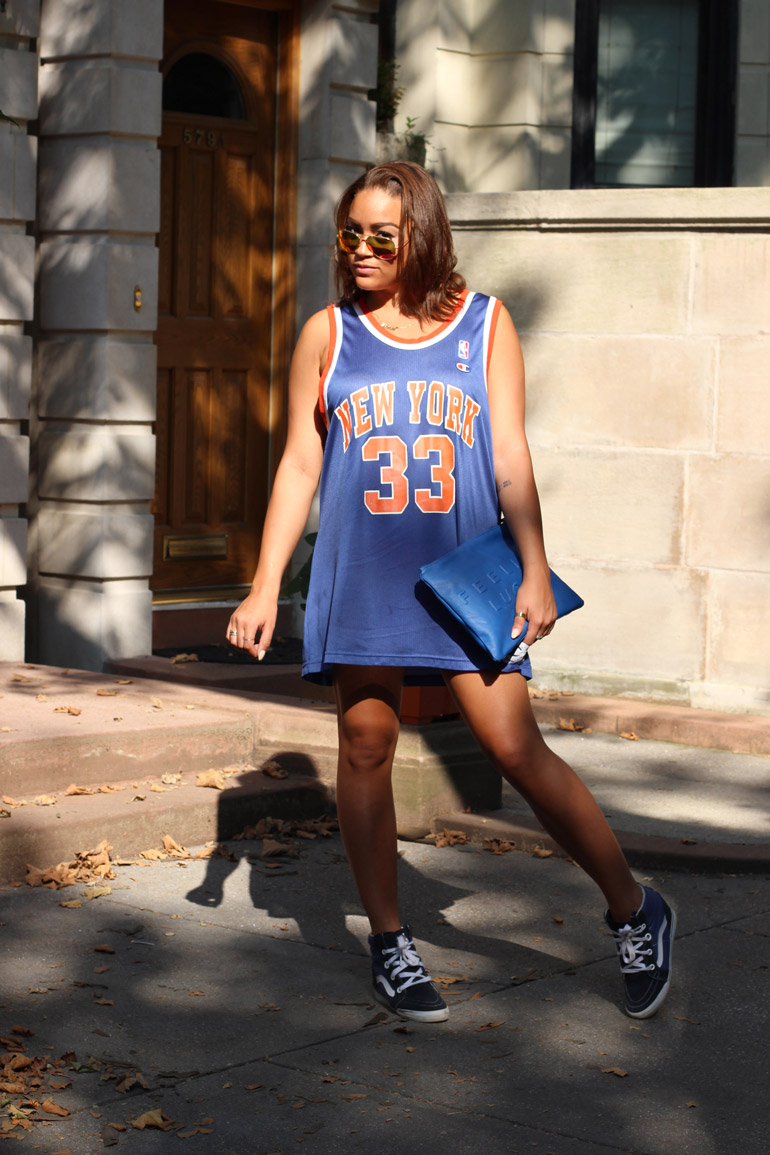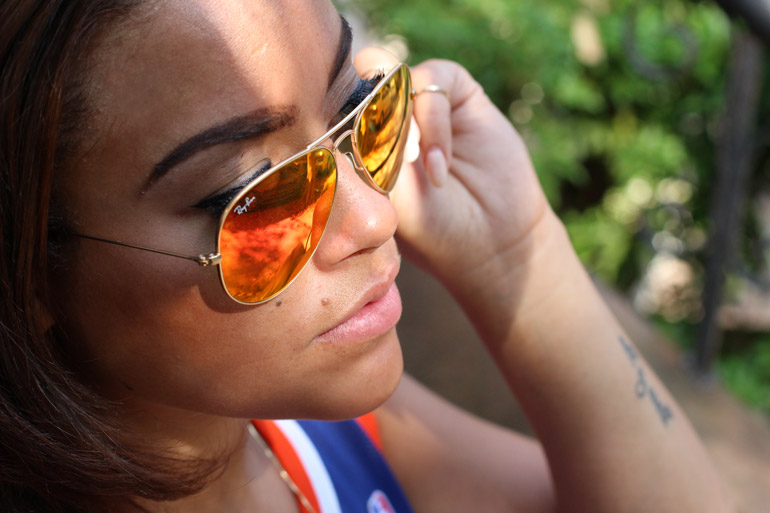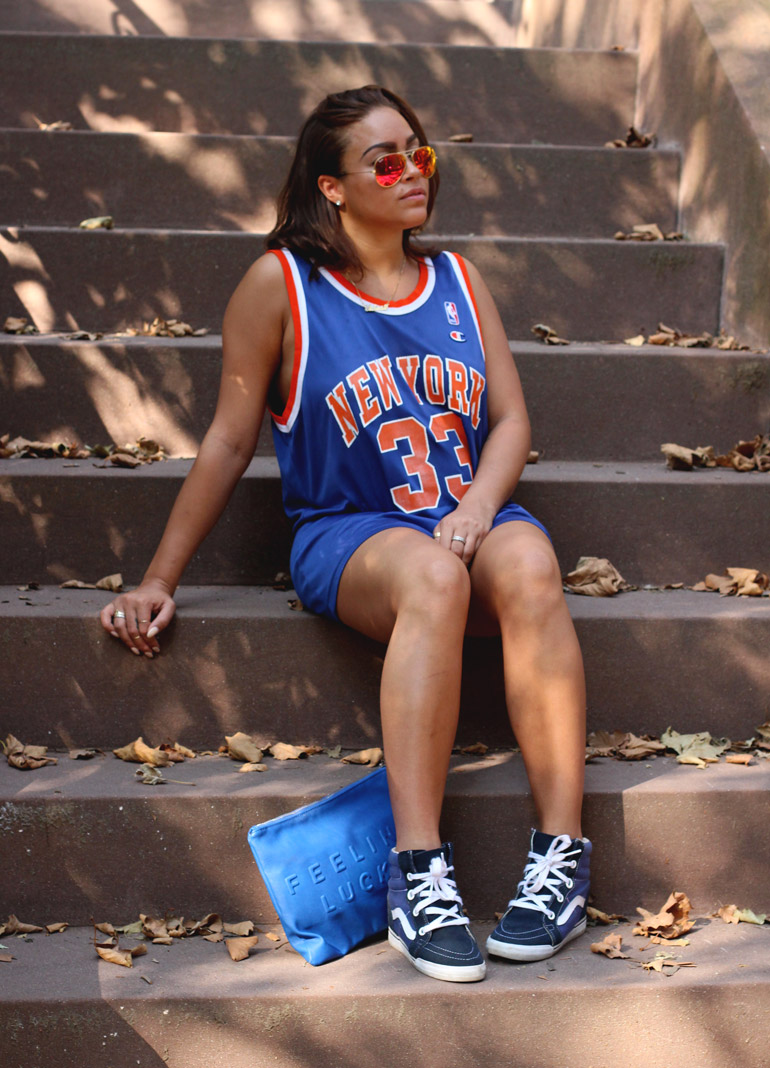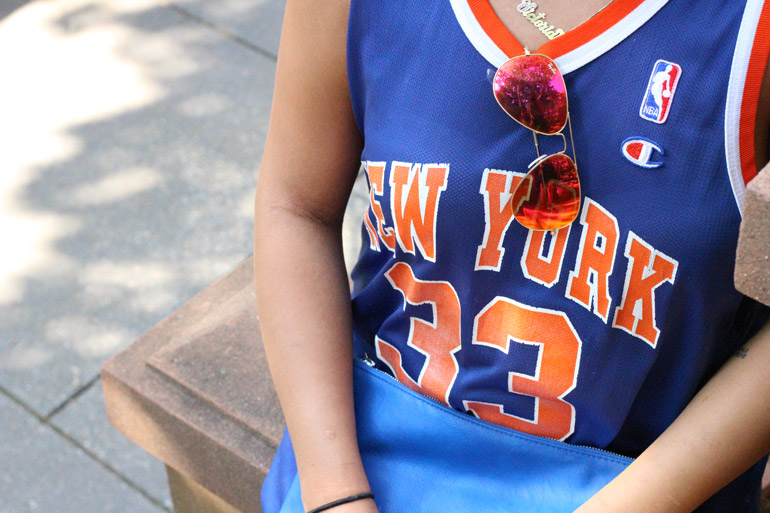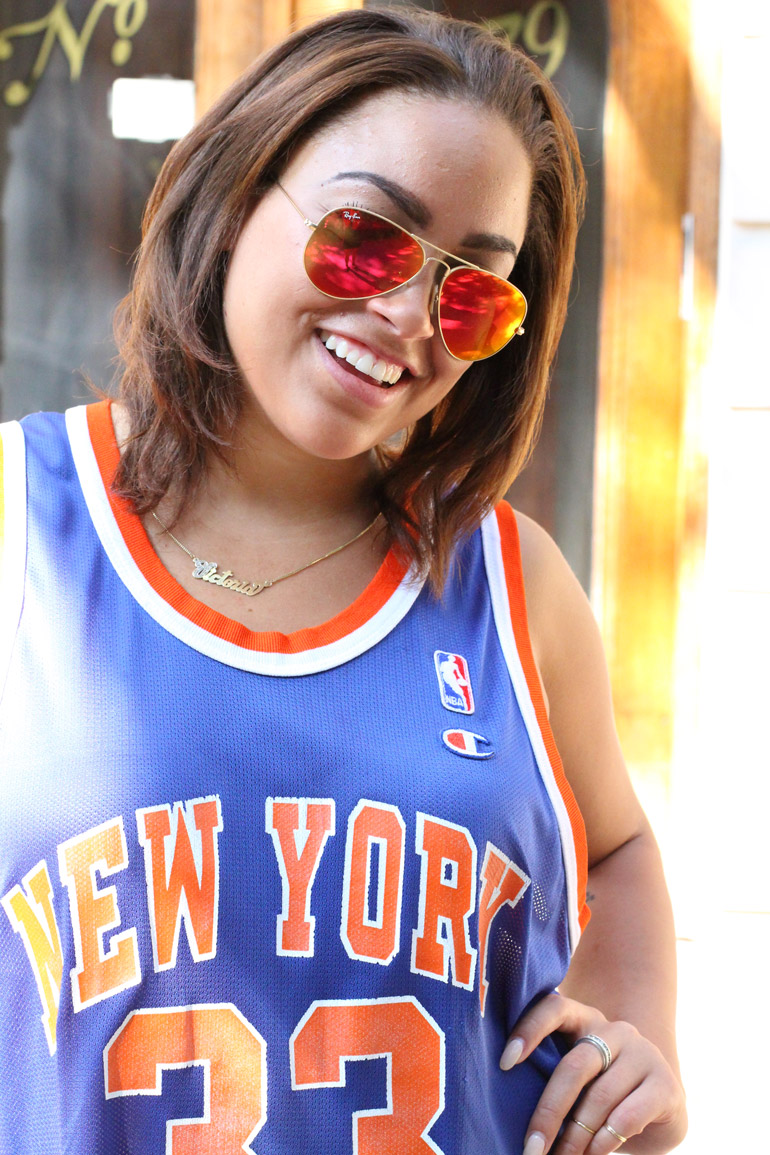 Like most New Yorkers, Victoria barely finds time in the day to balance it all. She sticks to the basic rule of mixing staples with statement accessories to effortlessly pull together every look. With a fashionista mother, Victoria learned at a young age that acquiring and caring for the right pieces is half the work.
Where do you find the best shopping deals in NYC?
I'm a huge fan of Etsy for vintage. In New York CIty, my mom's closet. I also like Beacon's Closet and Salvation Army in Downtown Brooklyn. I got this jersey from a thrift shop.
What was your first designer piece and how did you acquire it?
A vintage YSL clutch, my mom gave it to me.
When it comes to beauty, what's your can't-live-without product?
Eyebrows are the "curtains to the face", they say. So, an eyebrow pencil and Chapstick.
What's your favorite Irish or Jamaican dish, and where can someone get a taste in NYC?
Corned beef and cabbage. My dad makes the best corned beef, but only on St Patrick's day. You can get corned beef at Katz's Deli which is really good.
While we're on the subject of food, from start to finish, what would be your ideal NYC food day?
For breakfast, a bagel with scallion cream cheese and tomato from Catskill Bagels on Cortelyou Road. I am a recovering bagel addict.
Lunch would be an Italian Hero sandwich. This is something I used to always get every time I would come home for a weekend during college. Everyone in Brooklyn is either Italian or Jewish, which makes me Italian at heart. If you grow up in Brooklyn, you can say things like "Oy Vey!" and pronounce mozzarella, "moot-zuh-rel-uh". I've become a product of the Brooklyn environment.
For dinner, a slice of DiFara's Pizza, if you're willing to wait on line and pay $5.50 a slice. He makes his own sauce and bread, and also imports his tomatoes from Italy. He even cuts fresh basil with scissors right over the pizza when it's hot out the oven.
And for drinks?
Sycamore on Cortelyou Road; its a bar and a flower shop during the day. Or Mission Dolores in Park Slope. It has an outdoor space and is a great place to meet up with friends.
When entertaining out-of- town friends, what's the one place to go where they are guaranteed to have a great night?
Probably Mission Dolores. Or maybe a free outdoor concert. In New York there are so many outdoor concerts during the summer where you can bring wine and food. These are the three requirements for having a good time: something free, wine, and food. And also being outside.  Which is why I always have a great time at the summer outdoor concerts.
To hear more of Victoria's story subscribe to First Generation Fashion
Jersey: NBA, thrifted | Shoes: Vans | Bag: Zara | Glasses: Ray Ban