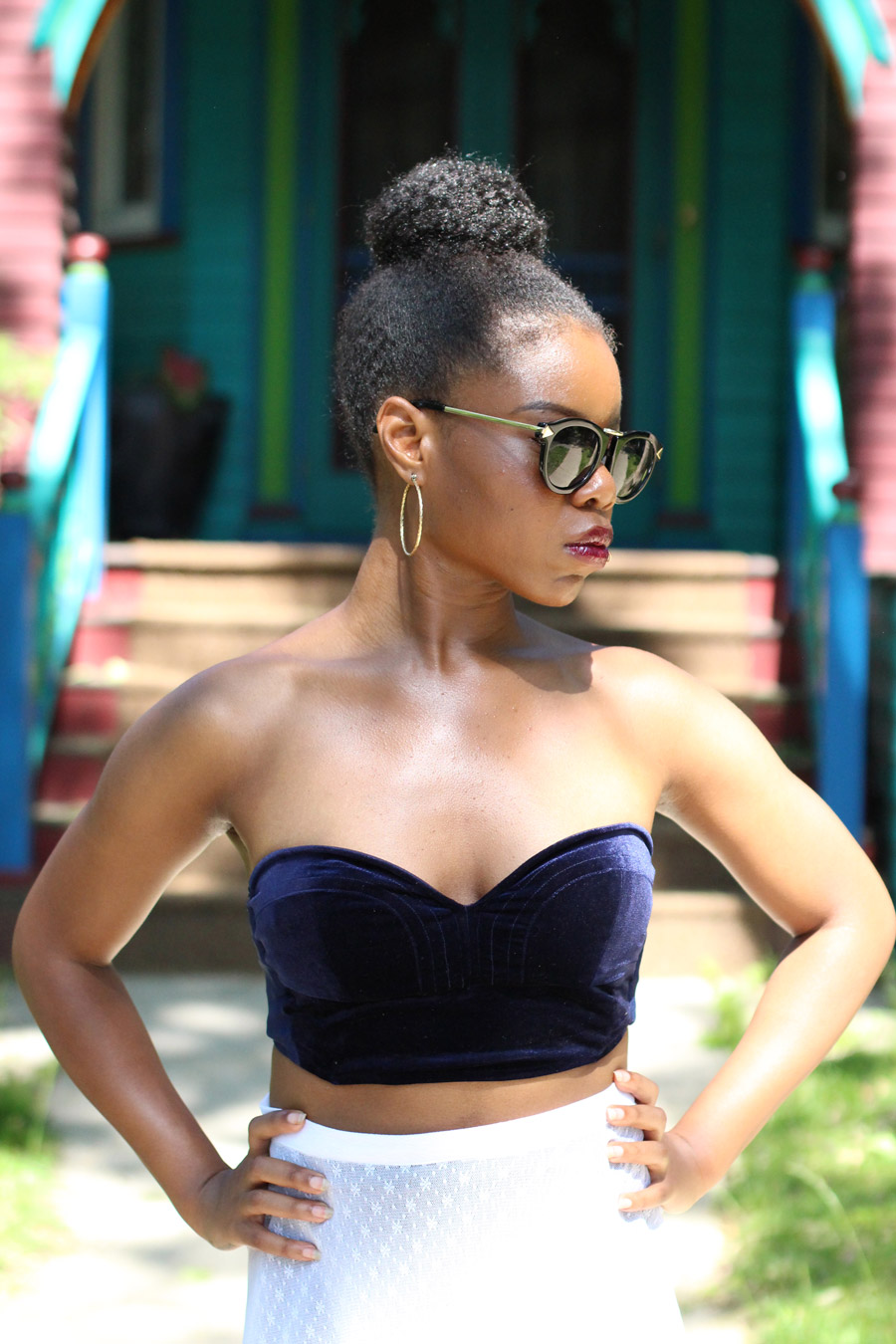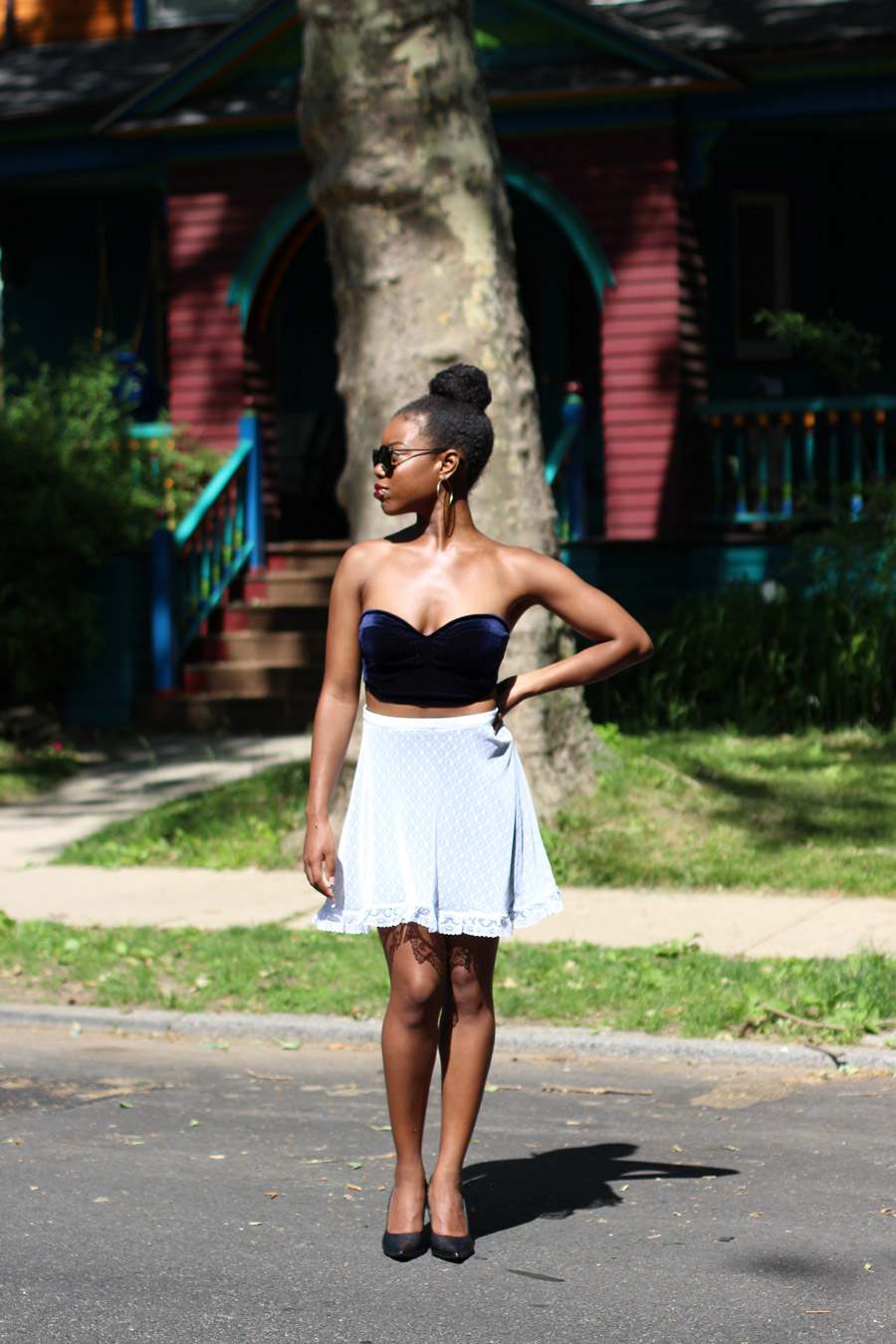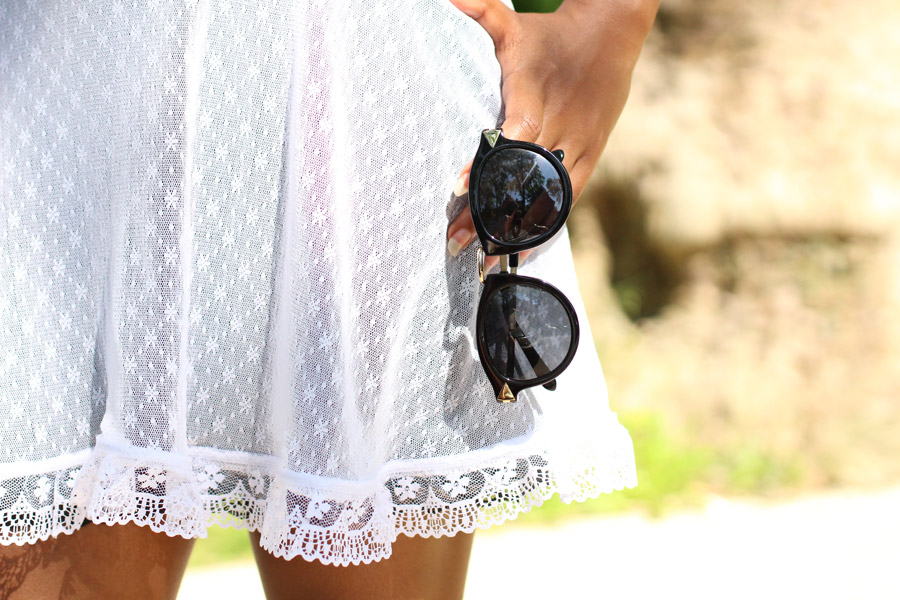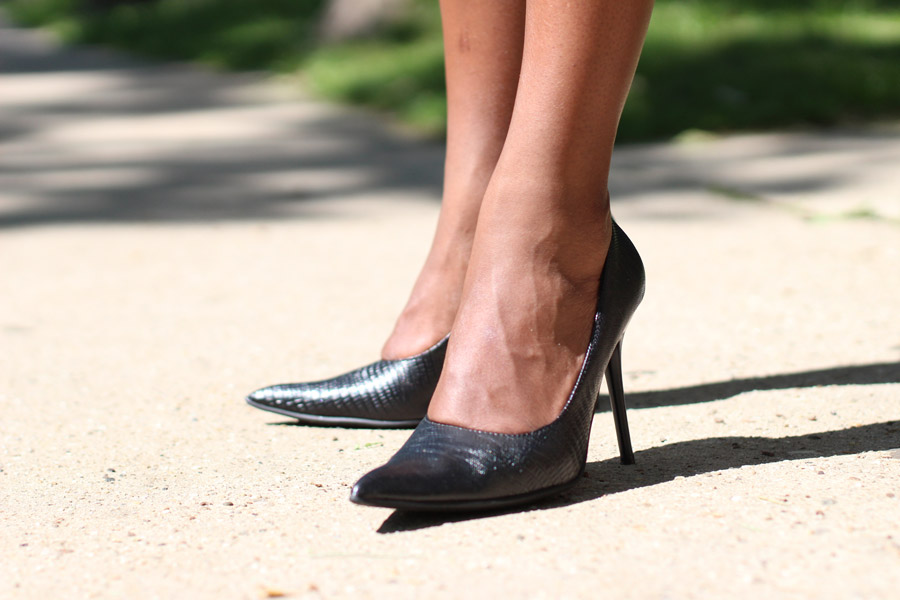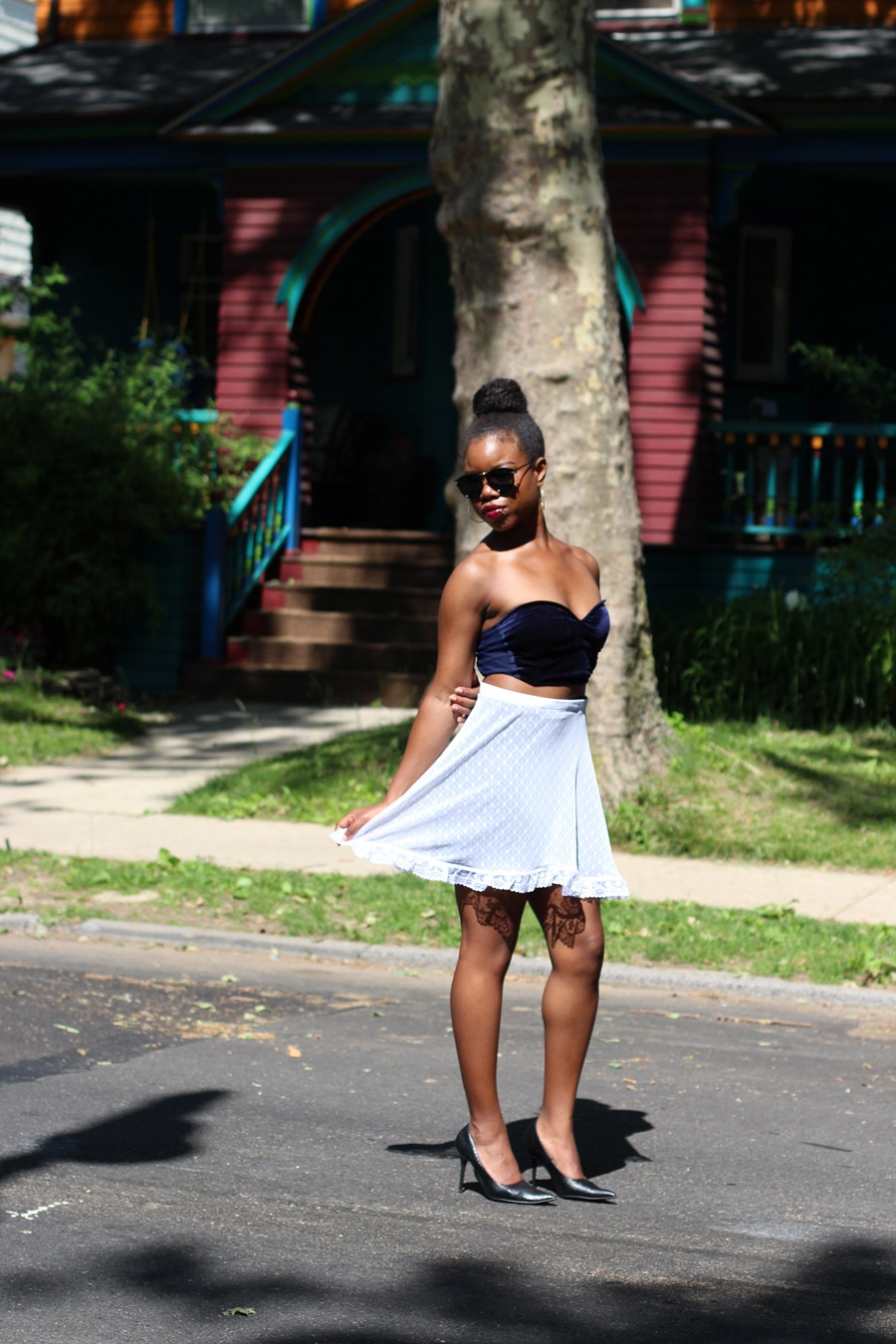 Kimber-Lee is a true New Yorker: fashionable, talented, and driven. At a young age she has already launched her debut collection of women's daytime delicates. Jolie Coquette is feminine and flirtatious, a true reflection of her own style and spirit.
Tell us about your family's background.
My parents are both Jamaican and my mother is also half Panamanian. I was born and raised in Brooklyn.
What is your favorite Jamaican dish and where can someone get a taste of it in New York City?
Salt fish & Ackee with fried dumplings is my favorite Jamaican dish. They serve it sometimes at Ms. Lily's and you can probably find it in West Indian restaurants on Utica ave.
How would you describe your personal style?
My style is classic and romantic; I stick to dresses and sheer hosiery. I wear a lot of black, beige and blush tones.
Do you know of any hidden gems for shopping in NYC?
I can't tell you my shopping secrets!
Can you tell us about what you're wearing today.
I'm wearing a lace skirt from Jolie Coquette, a lingerie-inspired brand I launched this past year . It is a piece from my debut collection. I'm also wearing vintage shoes, and jewelry from my mother.
Can you tell us more about Jolie Coquette?
It is wearable, bespoke, and comfortable. I dye the fabrics with colors extracted from tea flowers, herbs, and fruit ingredients. There are no chemicals. It makes each piece a more sustainable and body friendly addition to your closet. Dying with natural ingredients also gives the clothing a bespoke quality; each piece is unique.
To hear more of Kimber-Lee's story subscribe to First Generation Fashion
Skirt: Jolie Coquette | Top : Sparkle & Fade | Glasses: Karen Walker | Shoes: Vintage