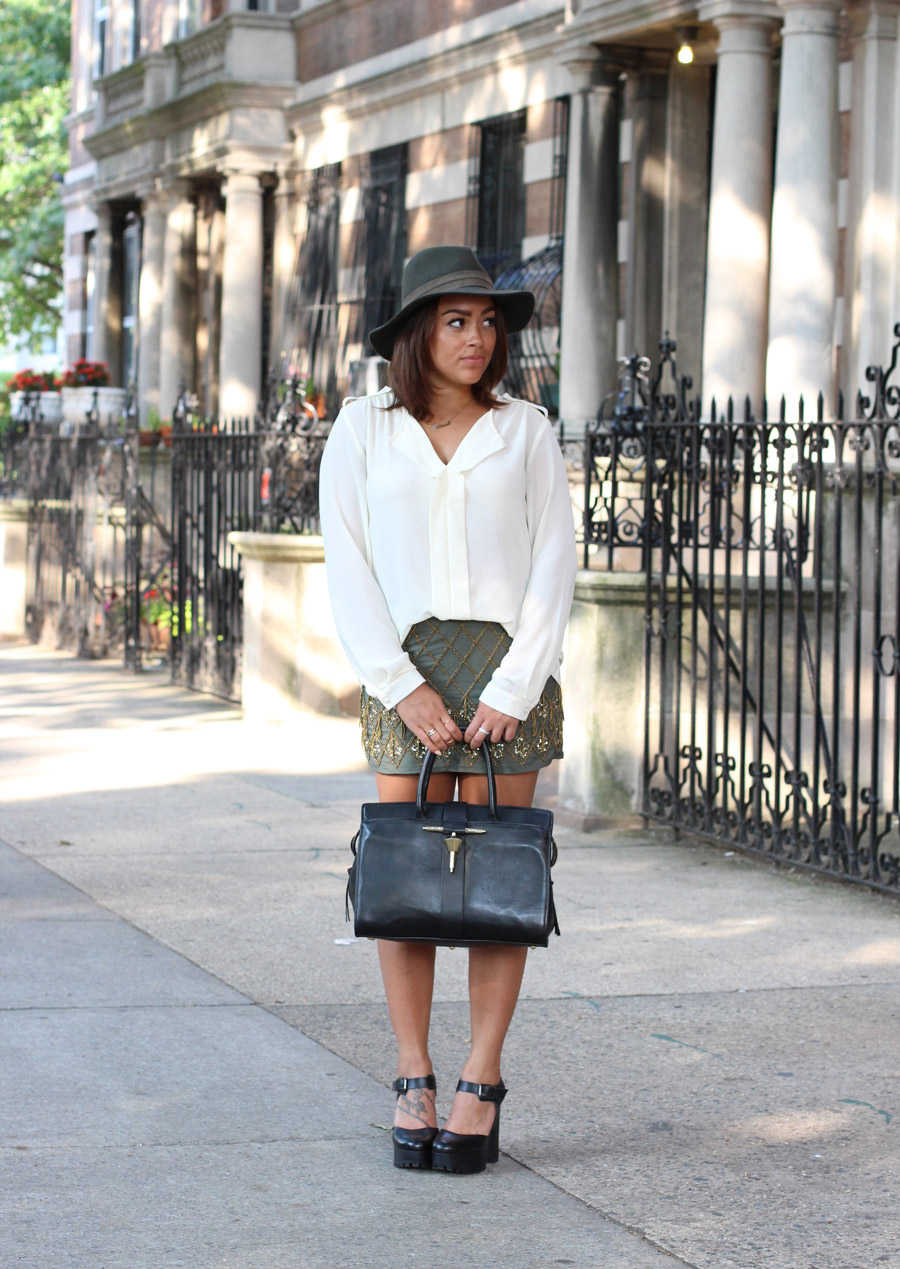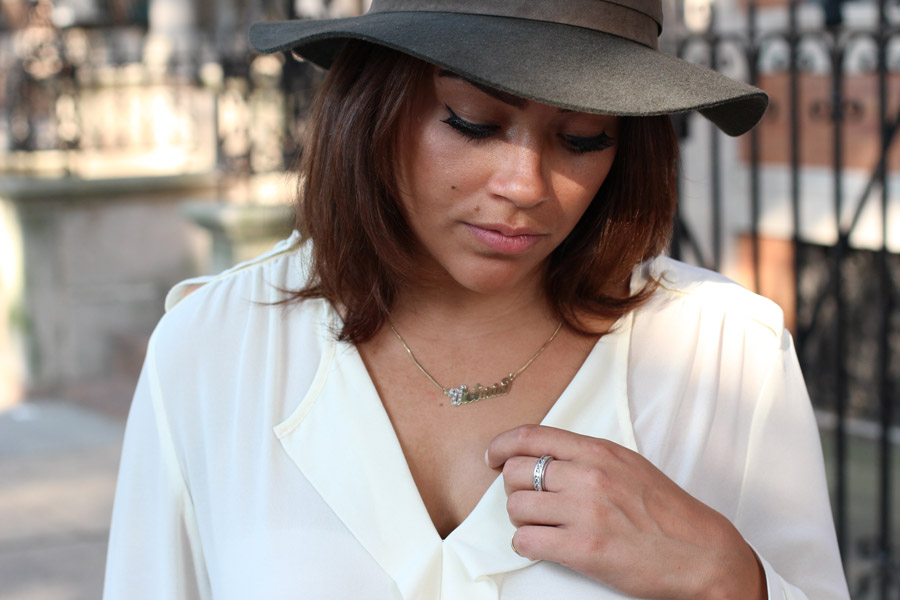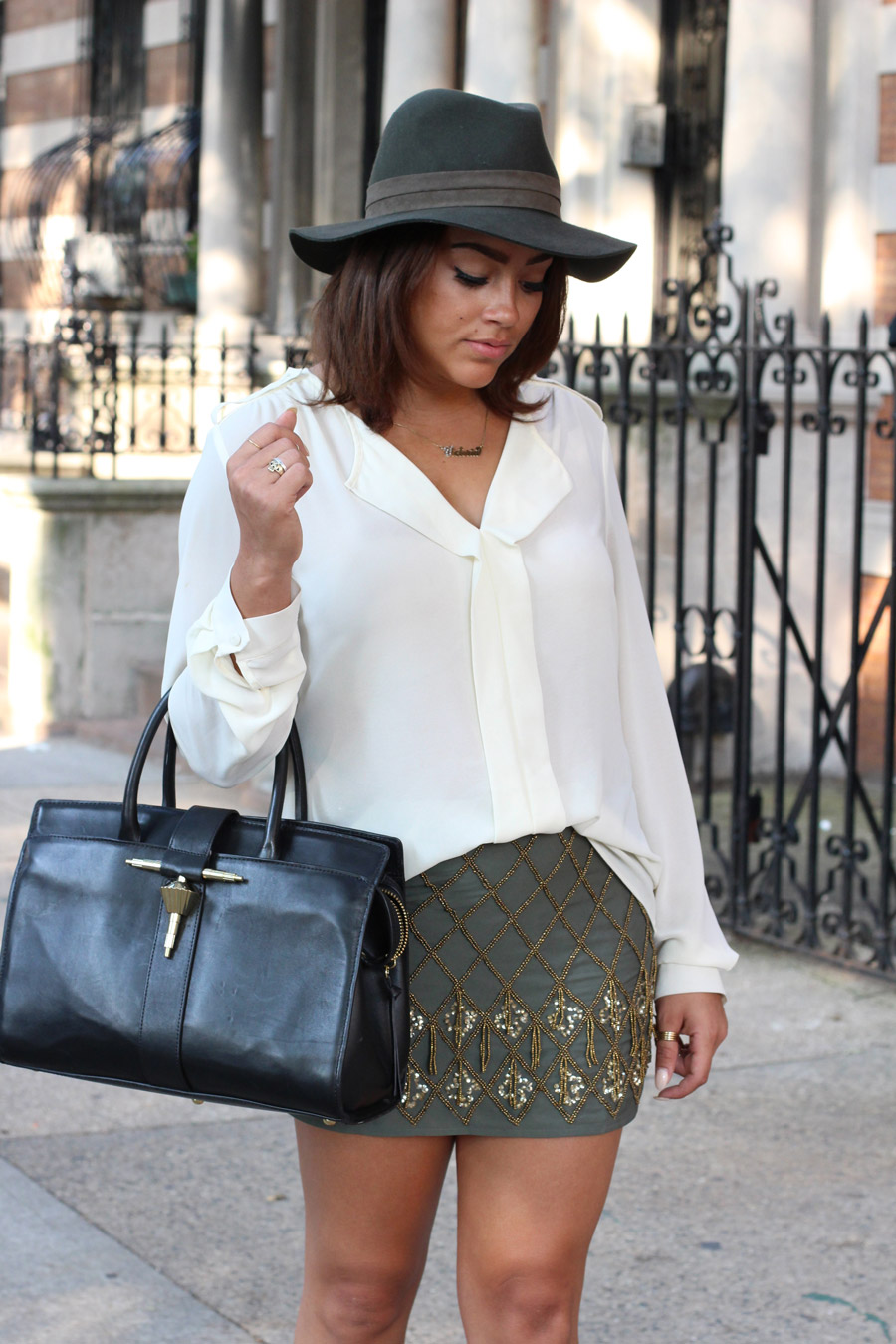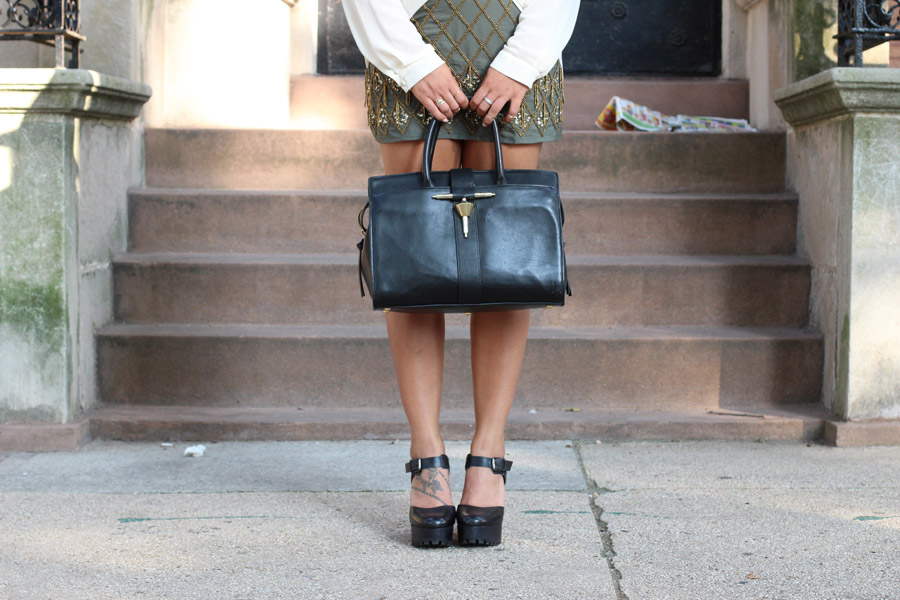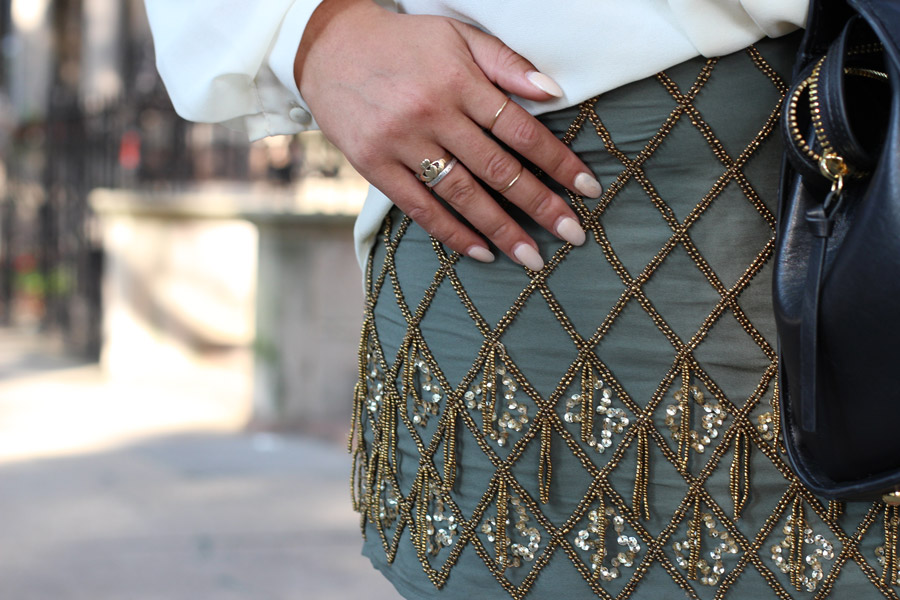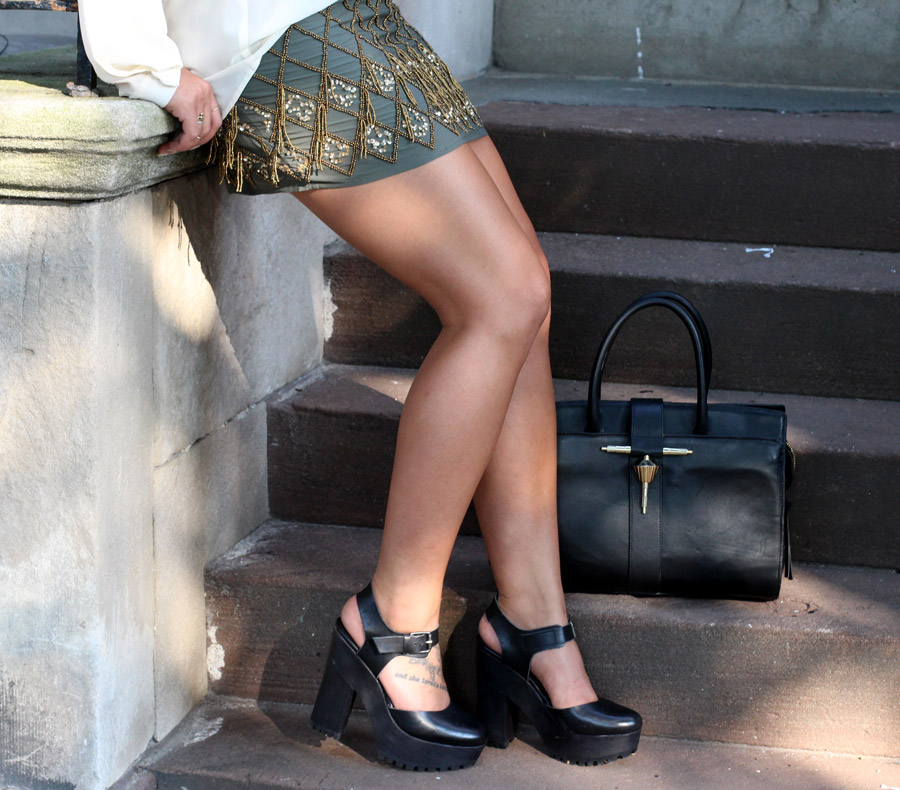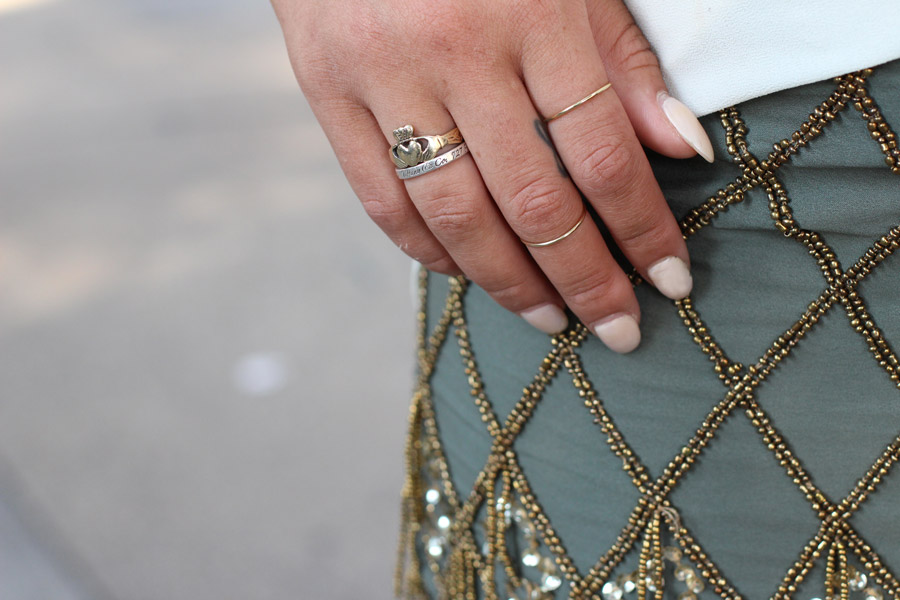 Like most New Yorkers, Victoria barely finds time in the day to balance it all. She sticks to the basic rule of mixing staples with statement accessories to effortlessly pull together every look. With a fashionista mother, Victoria learned at a young age that acquiring and caring for the right pieces is half the work.
Tell us about your background and where your family is from.
My mom was born in Jamaica, moved to England when she was 7 and lived there until she was 14. Then she moved to upstate NY in the Catskills. She lived in Margaretville, and her family was the only black family in the entire town.
How did that affect her experience growing up?
It was right after the civil rights movement and they didn't want to stand out. She always felt a need to dress well, to avoid criticism. Kind of like keeping up with the Joneses. She actually won best dressed in her high school and was the head cheerleader. I looked through all of the faces in her old yearbook; she was the only black girl.
It sounds like fashion played an important role in your mother's life. Does her background affect your fashion choices  today?
Yes. My mom taught me to invest in quality pieces, rather than purchasing an abundance of on-trend, inexpensive items. She taught me to take care of my clothes because they're worth the value we paid for them. I'm never allowed to leave clothes on the floor, she gets upset if I do that. She has also passed down some really beautiful designer vintage pieces that are in perfect condition.
Where is your father from?
My father's  family is originally from Kilkenny, Ireland but he was born in Manchester, England. Then they moved to Glenrock, NJ where he went to Catholic school for middle school. He kept getting into trouble so his parents sent him back to England for boarding. They hoped it would keep him out of trouble. He moved back to America for college when he attended Lehigh University and then the New School for grad school.
How did your parents meet?
My parents met in 1983, at a bar in the lower east side. Now we live in Brooklyn, where I was born and raised.
Tell us about the accessories that you're wearing today.
This hat is my dad's, I took it from his closet. I'm also wearing a Claddagh ring that I've owned since I was a little girl. I got it when I was vacationing in Ireland when I was younger. I bought it to fit my middle finger at the time, so that it would eventually fit my ring finger. I knew I would grow, and want to continue to wear it. It fits perfectly now. I wear it facing outwards to signify that I am not in a relationship. It's an Irish tradition. 
To hear more of Victoria's story subscribe to First Generation Fashion
Shirt:  Rose & Olive | Skirt: Forever 21 Contemporary | Shoes: Zara | Bag : Zara | Rings: Top Shop | Hat: Taken from her father's closet