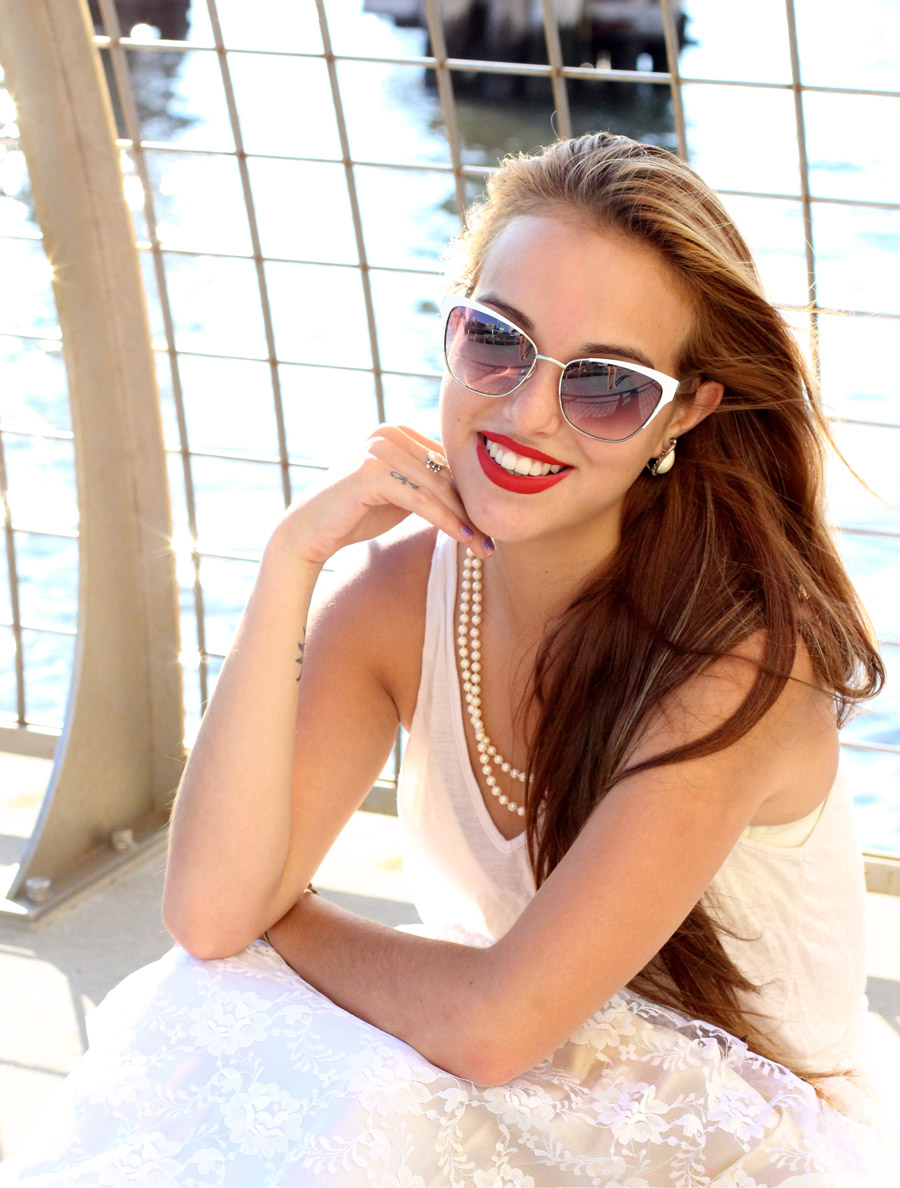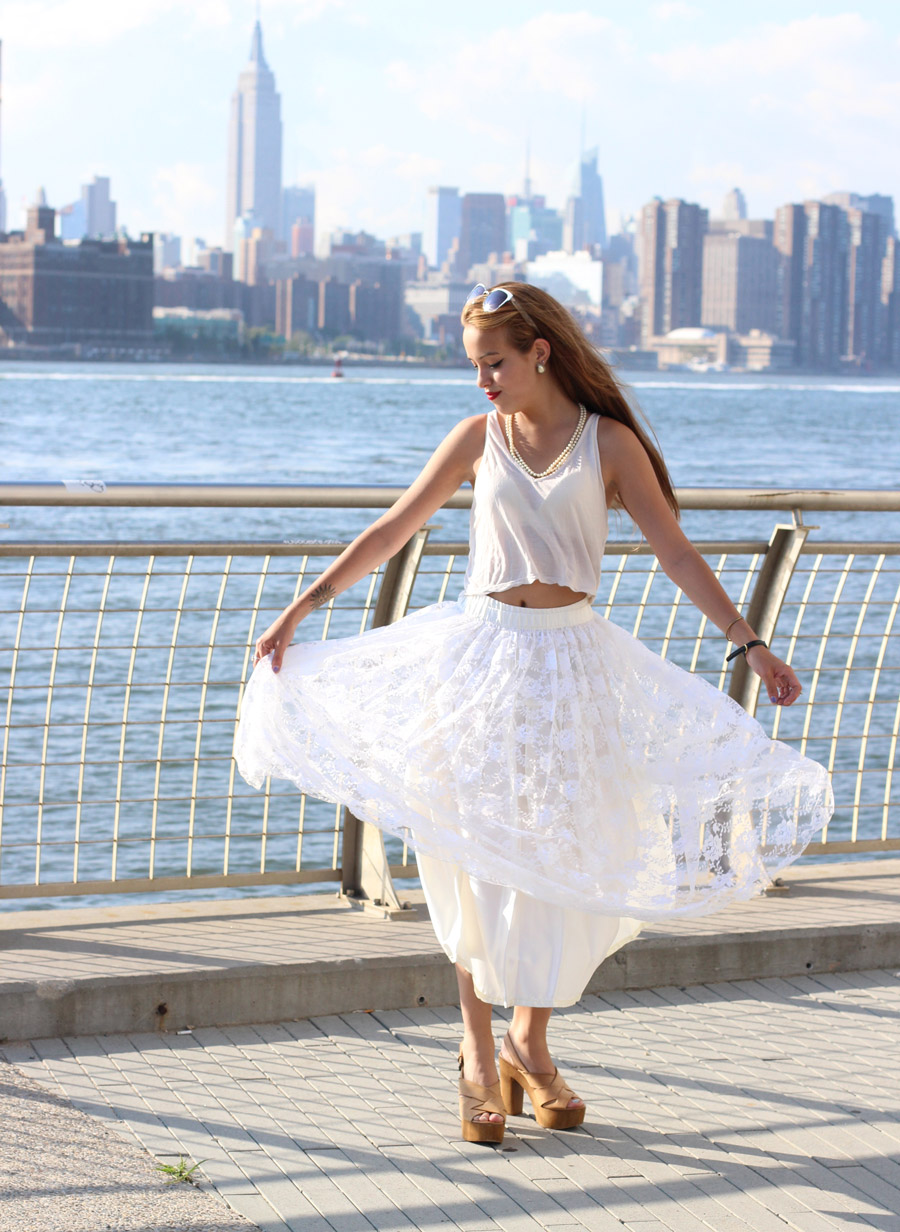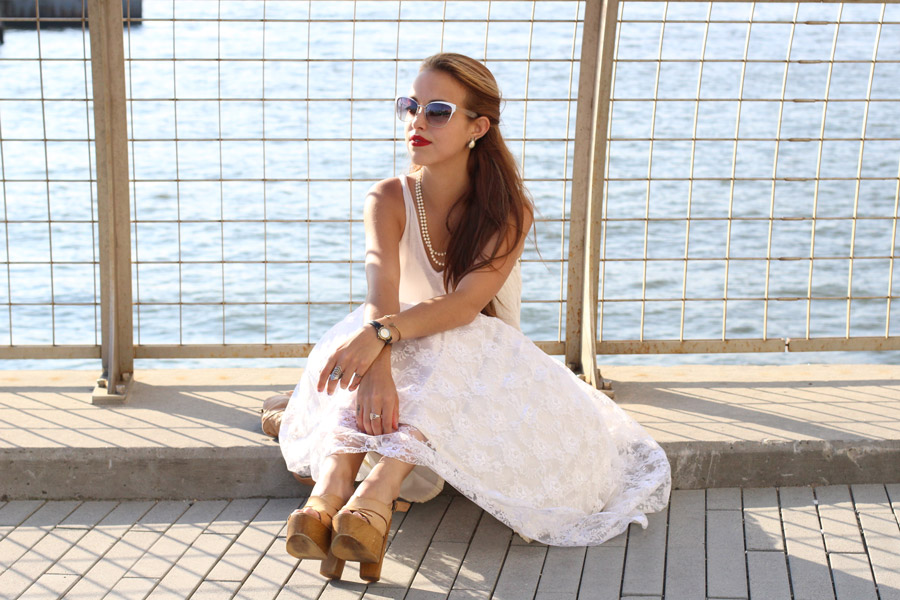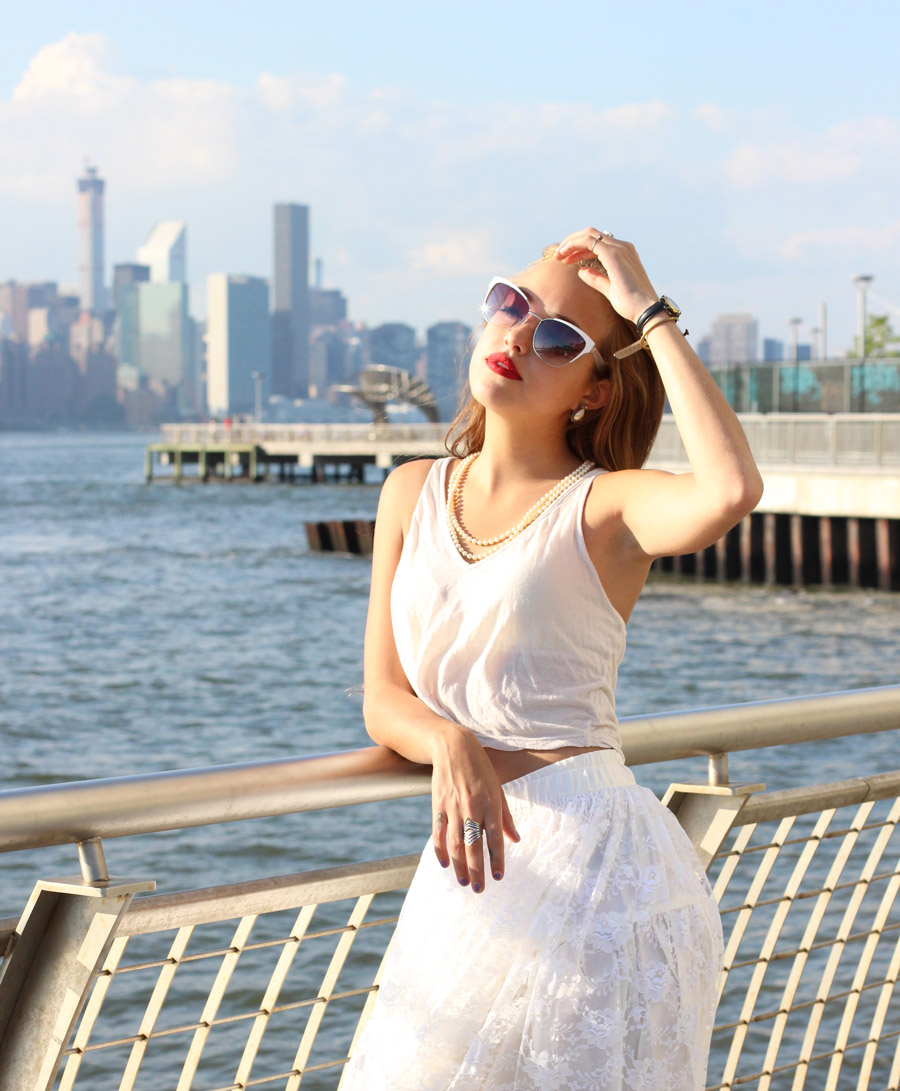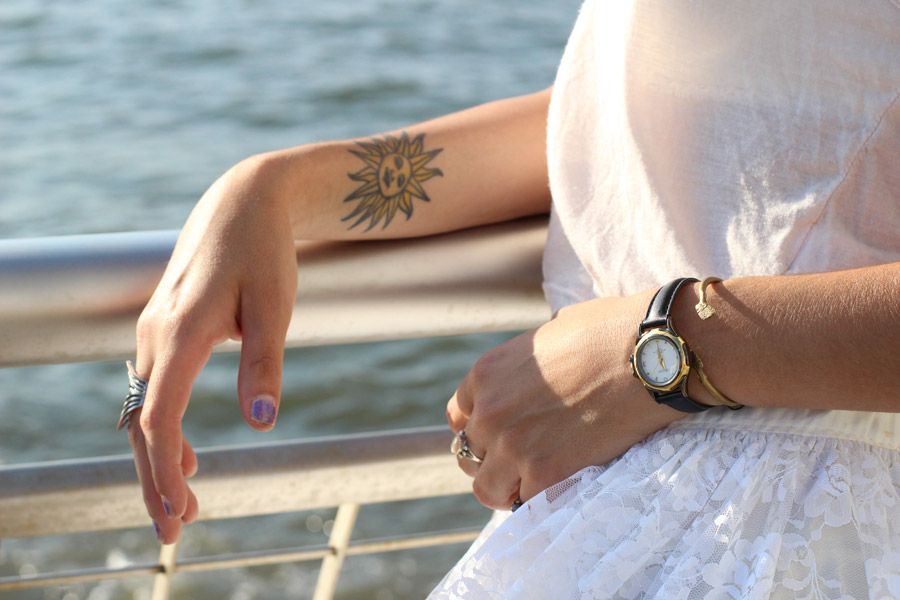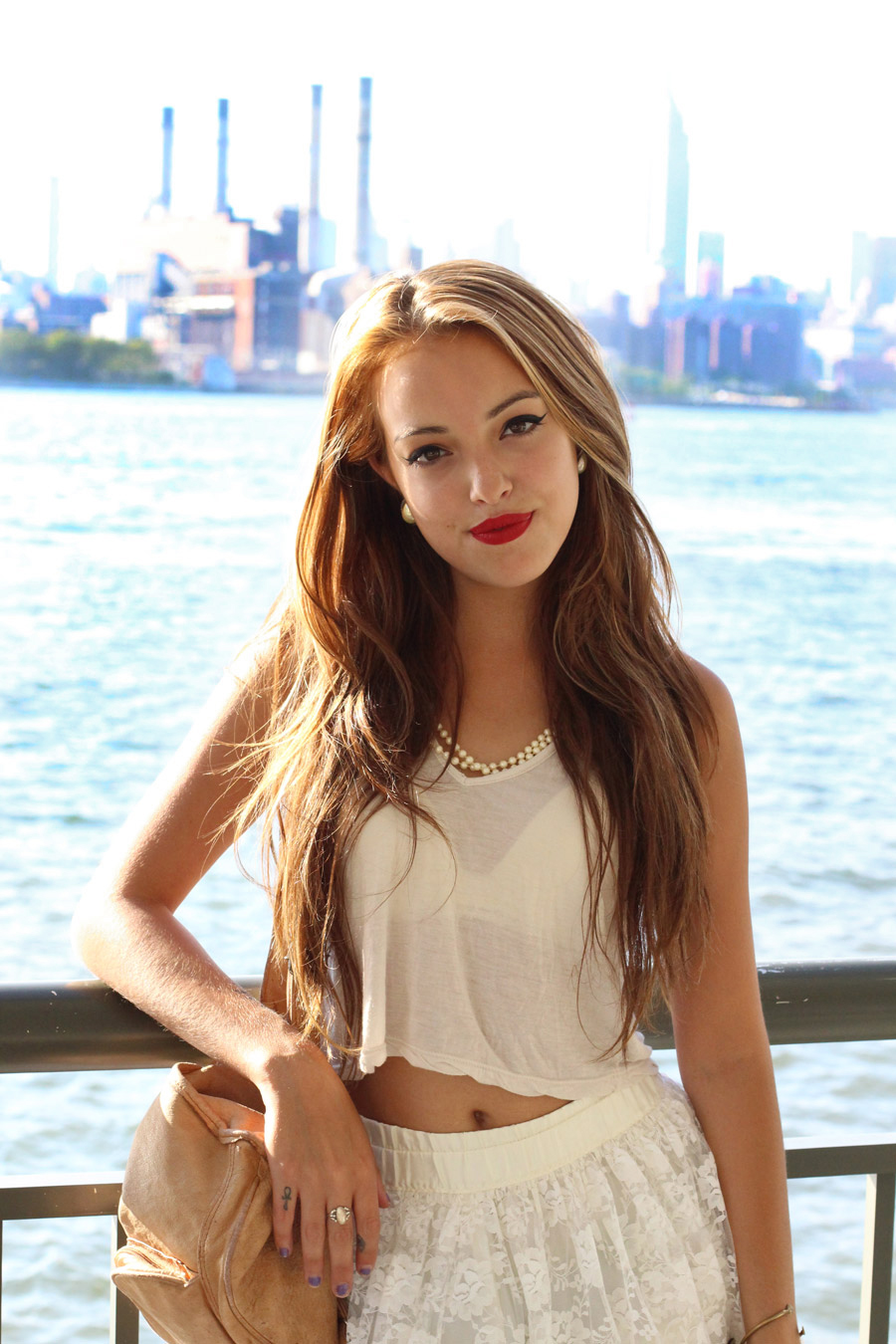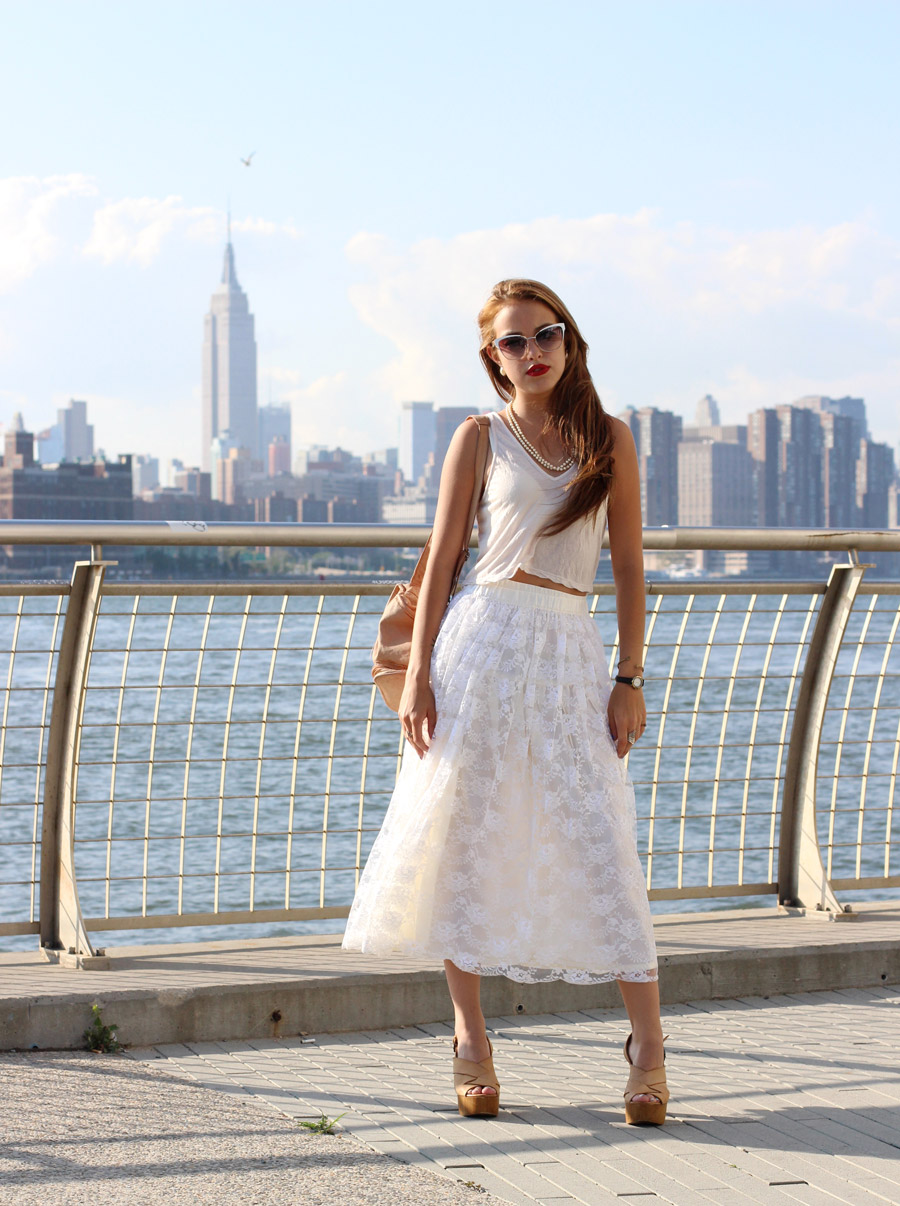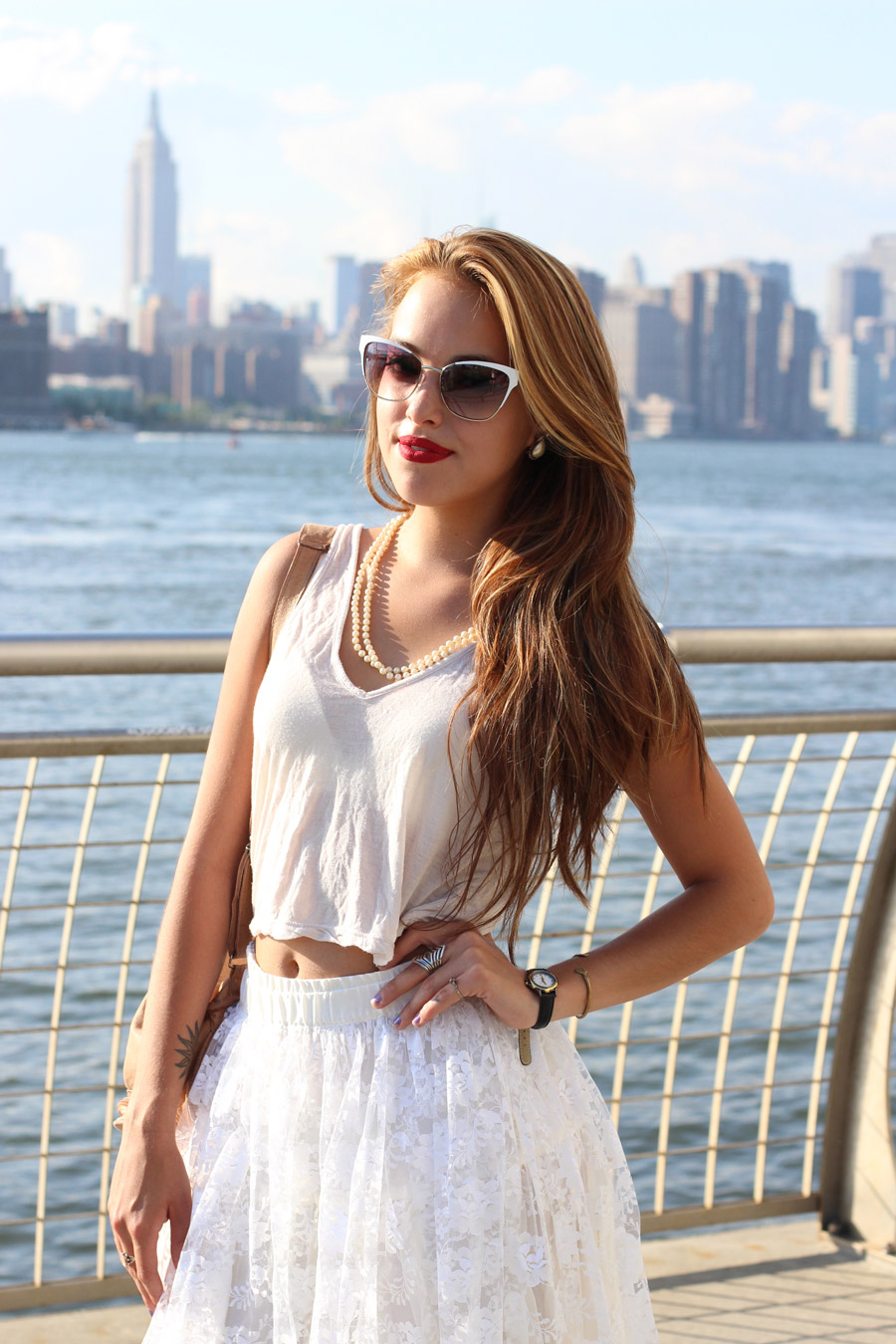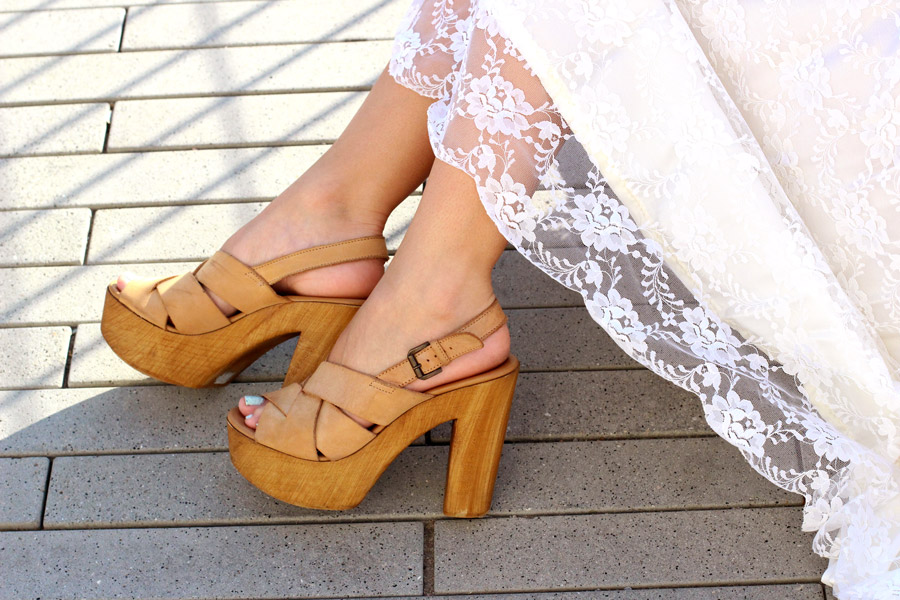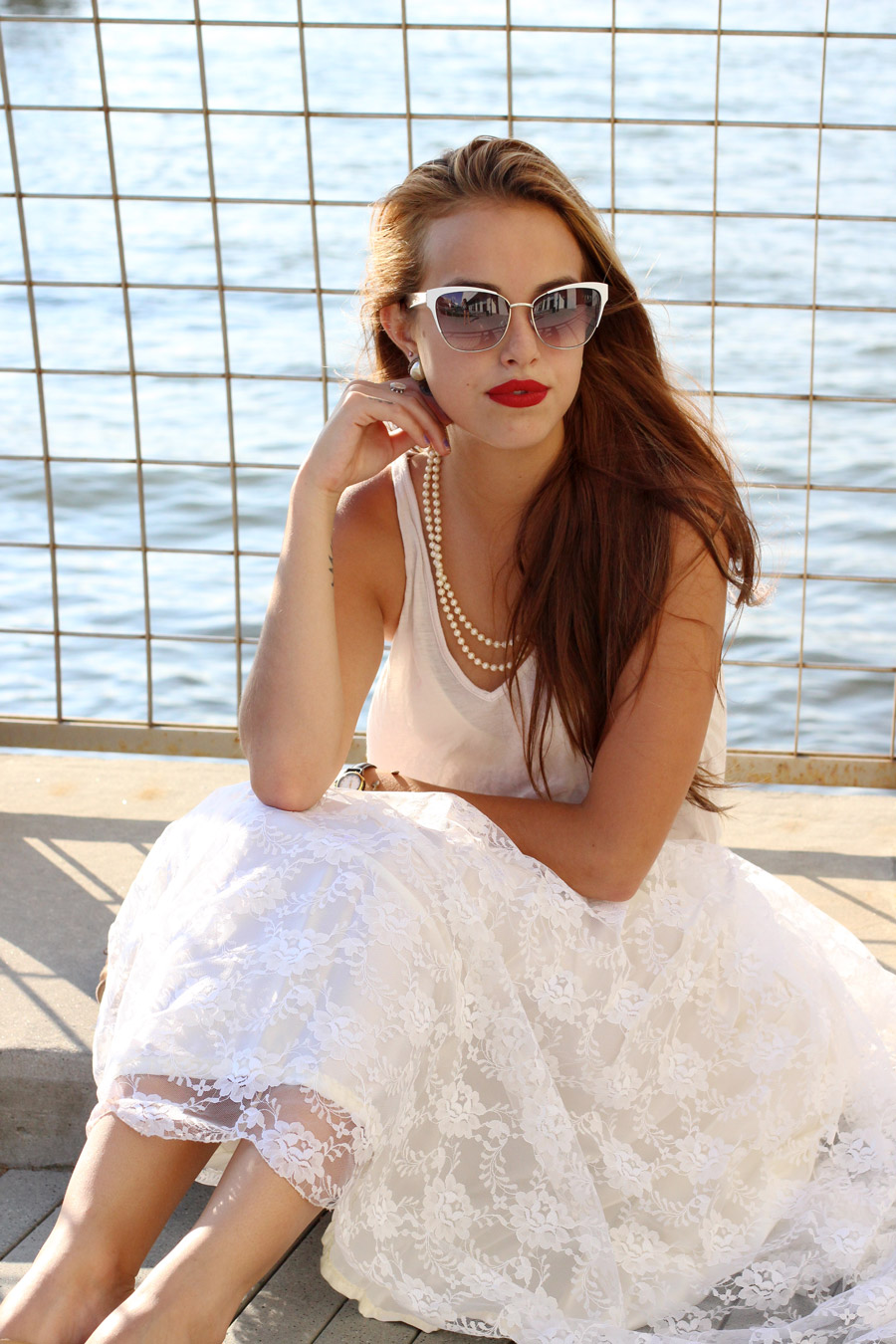 Antonella is a beautiful and talented New York native with a downtown-girl vibe. She uses her artistic background to elevate her professional career in photography. As a New Yorker who spends her time between Queens, Brooklyn, and Manhattan, she knows all of the best ways to explore this city.
How would you define your personal style?
Edgy but colorful, a lot of patterns. A lot of things from my mom's closet.
Can you tell us about what you're wearing today?
This skirt is vintage. It's the skirt from my moms wedding dress. She wore a two piece suit. I'm also wearing my mom's watch, necklace, glasses, and vintage backpack. The earrings are my grandma's.
Tell us about your family and your background.
My family is from Uruguay. Both of my parents are from the capital, Montevideo. They came to America the day after they got married.
Were you born in the states?
Yes, I was born and raised in Queens. Now I work in Williamsburg, Brooklyn. I'm a photographer.
How did you get into photography?
I went to La Guardia High School. It's a visual and performing arts school on the Upper East Side. I majored in art and chose photography as an elective. Everything else, I taught myself.
Making the transition from Queens to Manhattan for school, what was one of the great things you discovered about the city?
I explored the city with my La Guardia friends, but we had to get creative. When we were in high school we couldn't go to bars like we do now. I used to just love hanging out on rooftops, and seeing the city from above. We also used to go to art galleries in Chelsea. We'd go to get free drinks; it's not like they'd card us. Every thursday the galleries on 10th ave would have openings and events serving wine and food. I got to meet a bunch of artists and talk to people I would never normally bump into.
Every thursday? Do they still do this?
Yes, you just walk down 10th ave between 21st and 27th street. Its usually between 6 and 8pm.
You're a very talented photographer, where can we see your work online?
I have a photography portfolio online at AntonellaAlberti.com
To hear more of Antonella's story subscribe to First Generation Fashion
Shoes: Aldo | Skirt: Vintage Mother's wedding gown | Glasses: Vintage | Backpack: Vintage