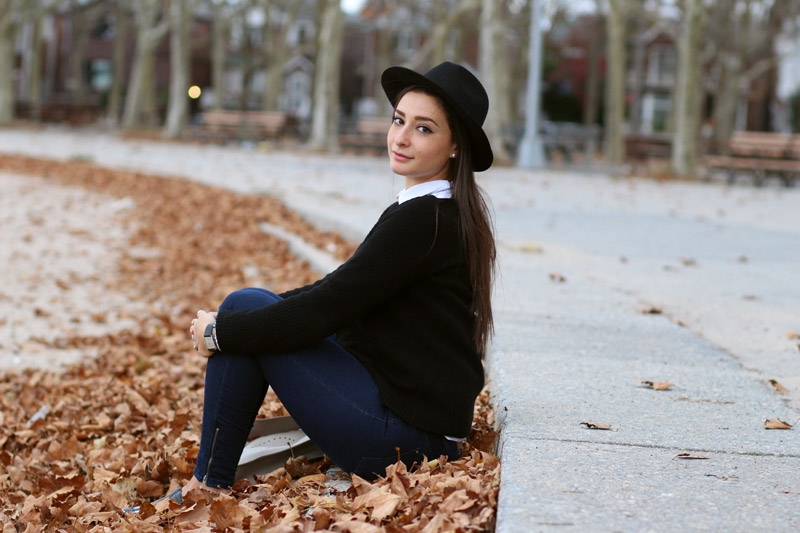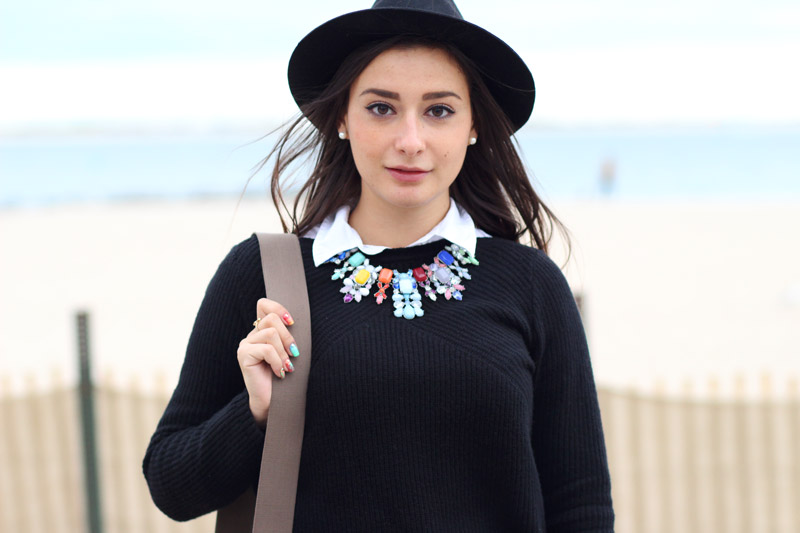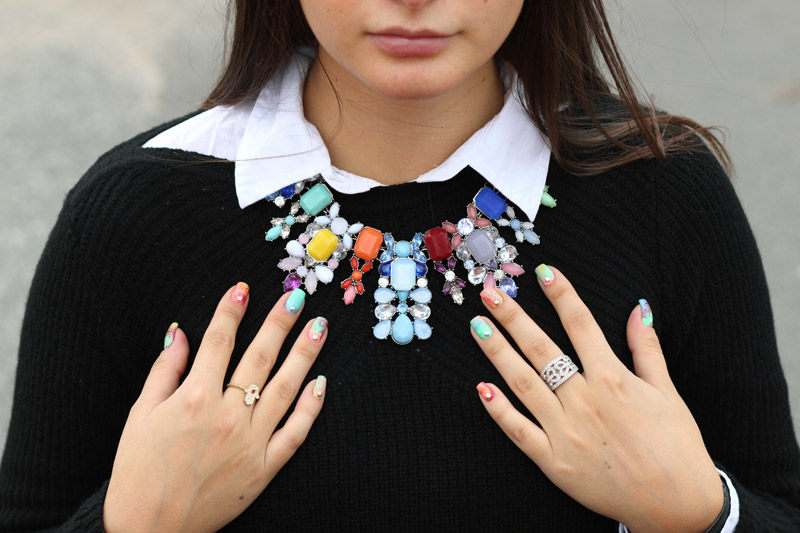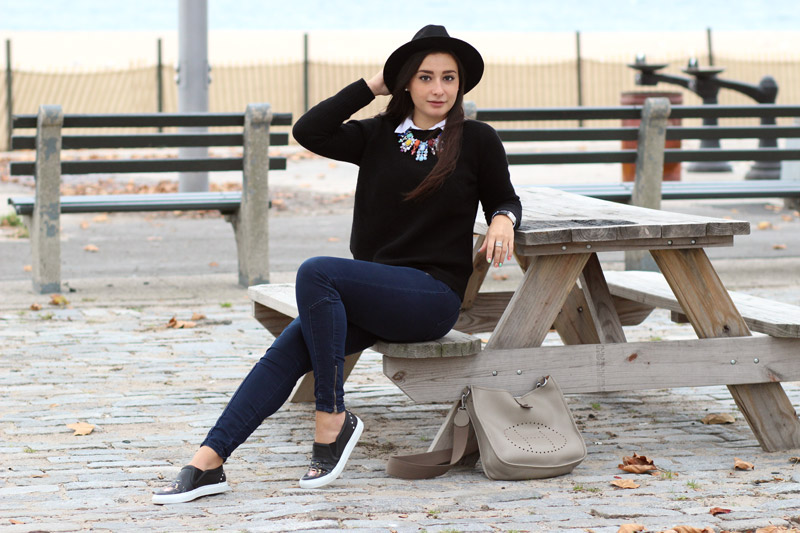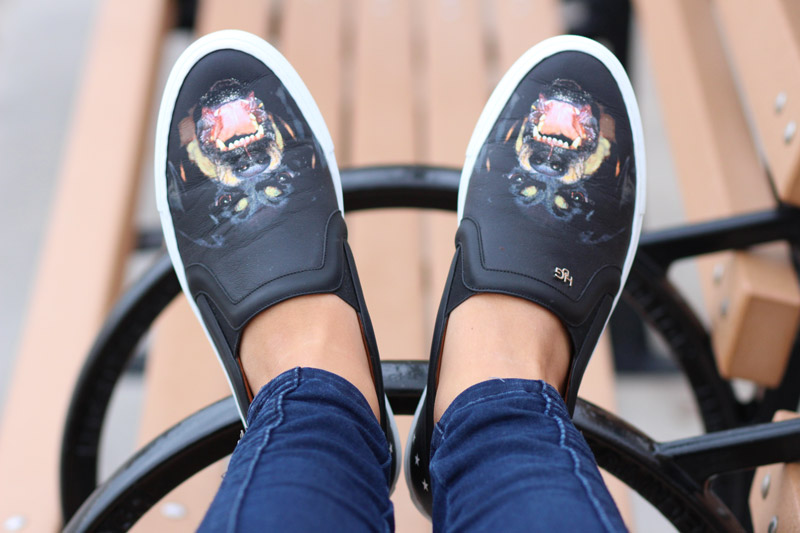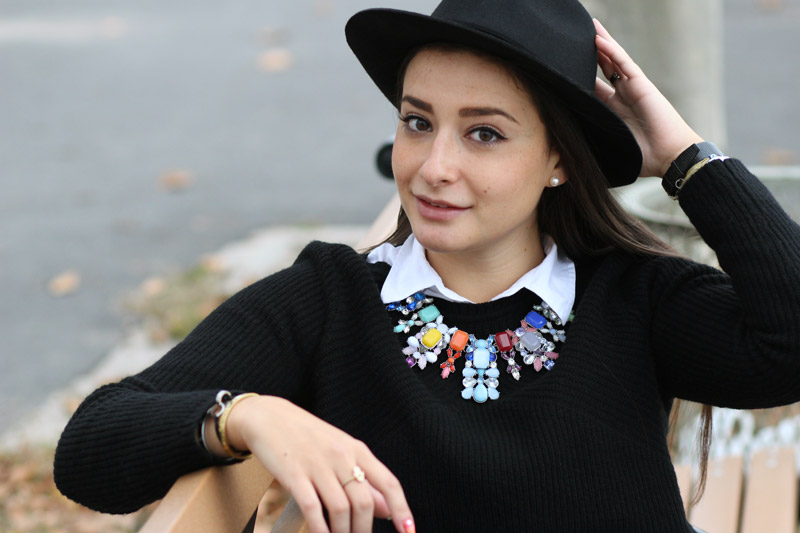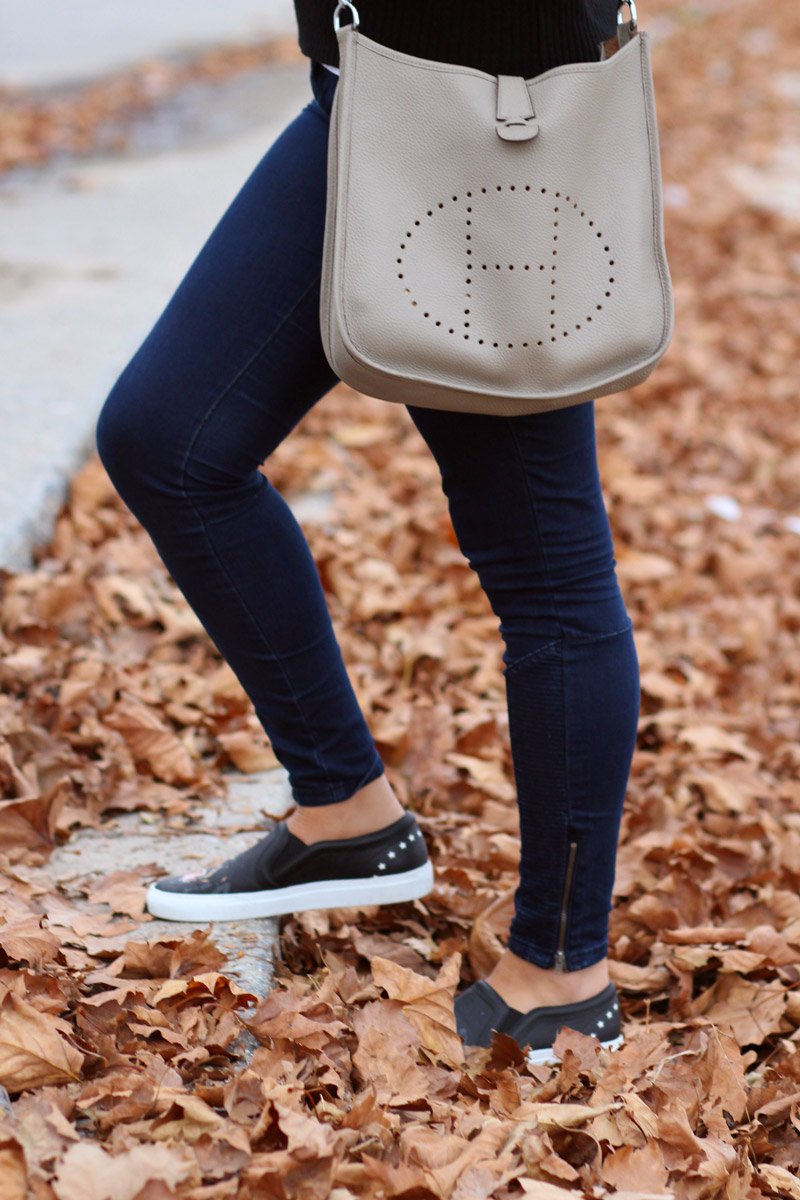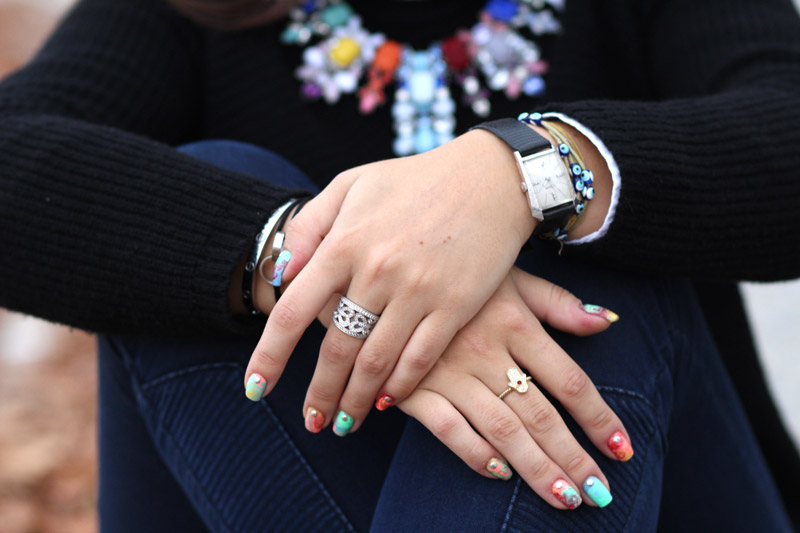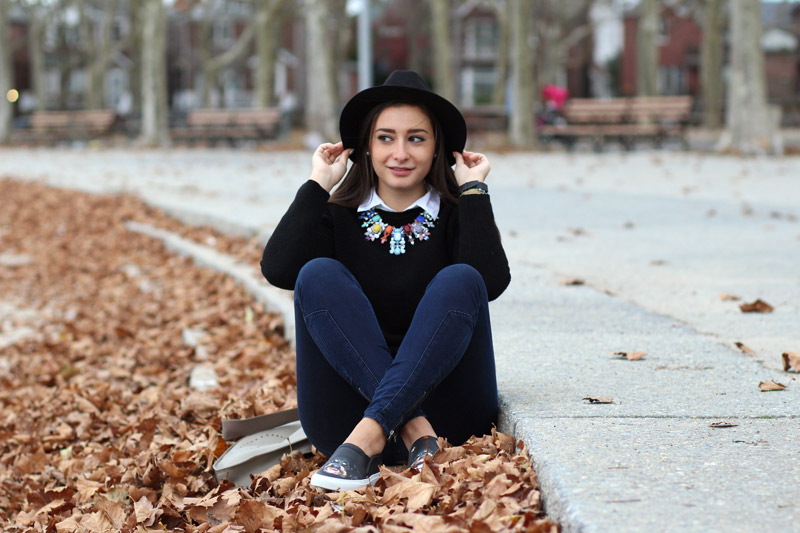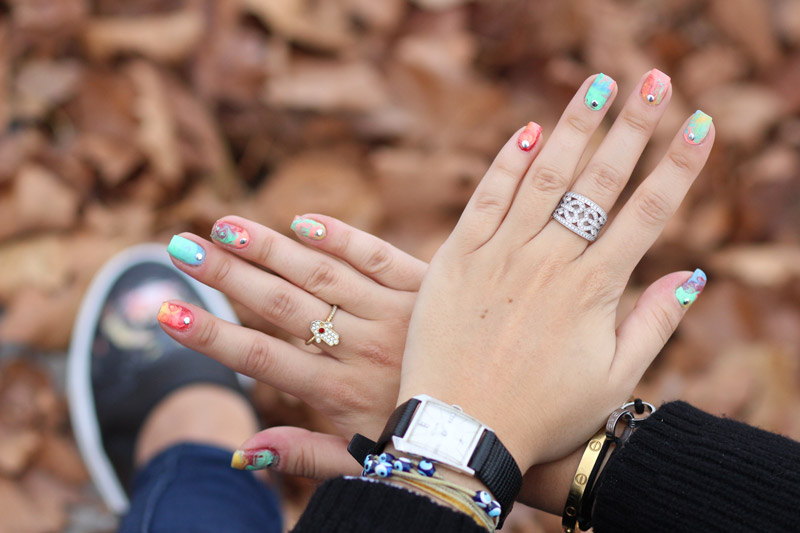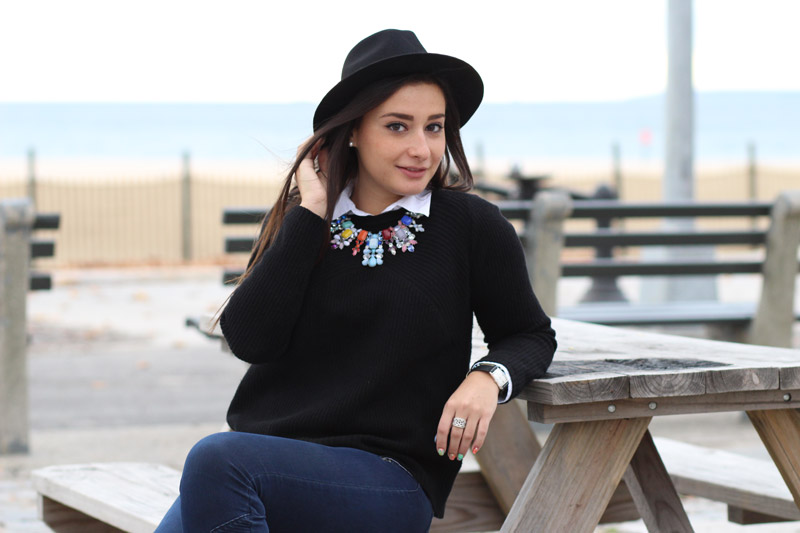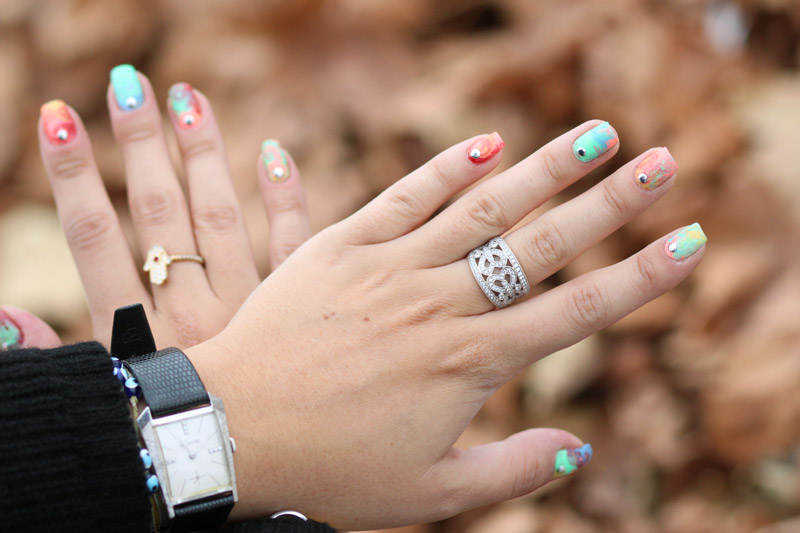 Sasha is a Brooklyn native on a pre-med track at St. Francis College. With an Instagram account of nearly 10k followers, which she started from her hobby of painting nails, she captures what it means to be Gen Y. Sasha is fashionable and focused, with a strong online presence created from her artistic pastime.
Tell us a little about yourself.
I live in New York and currently a student at St. Francis College; a biology major and on the pre-med track.
What do you like to do in your spare time?
I love to explore NYC; Brooklyn and Manhattan mainly. Either finding new restaurants and bars or just wandering the streets. Although I was born and raised here I'm always discovering new places, even streets, that I've never walked on that make me love my city even more.
Any particular hobbies?
When I'm not out strolling the streets of NYC I love doing my nails, and I don't mean at the salon. I mean actually painting them myself and doing funky nail art.
How did you get into nail art?
I fell into nail art totally by accident. I had originally created a personal Instagram profile where I uploaded random pictures. At this point I didn't know how to hashtag or what a hashtag even was. While on the app I discovered a few nail art pages and I figured I'd give it a try.
I slowly started attempting to do nail art and I would upload pictures and tag them. Little by little my personal Instagram turned into a nail art page.
What is the most surprising thing about forming an online fan base?
I've noticed that if you don't upload at least once a day you lose followers. I also learned that watermarking is very important. There have been countless times when pictures of my nails would get reposted to fashion pages, with more than 300k followers, without proper credit. Since then you won't find any of my pictures without my username written somewhere on my nails. Some pages would steal my pictures and just blur out my watermark!
Another thing I noticed about my following was that if I ever uploaded something not nail related I would automatically lose followers. One time I did a friend a favor and promoted her company on my Instagram account. The photo was up for about 2 hours and my following went from 12k to 11k really fast.
Have you formed online friends through your nail art Instagram profile?
I was lucky enough to form cyber relationships with girls from all over the world. In some situations we would exchange emails and arrange nail polish swaps. Mostly with west coast girls and girls from Canada; they have polishes there that we don't have in New York so we send each other packages. I became good friends with one girl in California and we would always send each other care packages and even text daily.
Have these cyber friendships ever formed into real relationships?
I actually ended up meeting one friend in real life! I was headed to Paris at the time when a certain polish had only been released in France. It was called OPI Spotted, which functioned similar to a shatter polish but resembled oil bubbles.
I made a post about going to Paris and asked if anyone wanted me to bring them back a bottle. Upon returning back to America with 9 bottles, I decided to meet one girl in person to save time and money on shipping. Since then our online friendship turned into a real life friendship; it's been 2 years since we met and we still talk to this day. She also happens to run her own blog and gets invited to different beauty events and always invites me. So I am lucky enough to attend these events, thanks to her.
What's your favorite nail design you've done?
I have a few favorites that I have posted. One is a tape manicure that I did using a few different colors and created a multicolored block design; for me anything using tape is the easiest.
Which is the most difficult technique to master?
The hardest is definitely a water marble technique. You drop polish into water and let it spread out to create a design in the water to dip your finger in. My issue is that my polish never evenly spreads out.
Could nail art ever form into a career for you?
This is definitely more of a hobby than a career. It's a way for me to express myself; some people dye their hair or wear certain clothes, I create nail art. I don't think it would be as enjoyable if I had to do it to other people, this is something I just do for myself.
Do you receive certain perks due to having a large fan base?
Having thousands of followers has given me a few perks. Some companies have sent me their products for free to review — but nothing too crazy.
Having people recognize you as the nail girl on Instagram is certainly flattering. I've met people through friends and they would tell me they've been following my nail art account for months. I would literally never have a clue because its hard to keep track of that many followers.
Follow Sasha's nail art @sasha2750.
For more of Sasha's story subscribe to First Generation Fashion
Shoes: Givenchy | Necklace: Zara | Bag: Hermes | Hat: Forever 21 | Sweater and Shirt: Madewell | Jeans: Zara | Watch: Vintage LeCoultre | Bracelets: Cartier