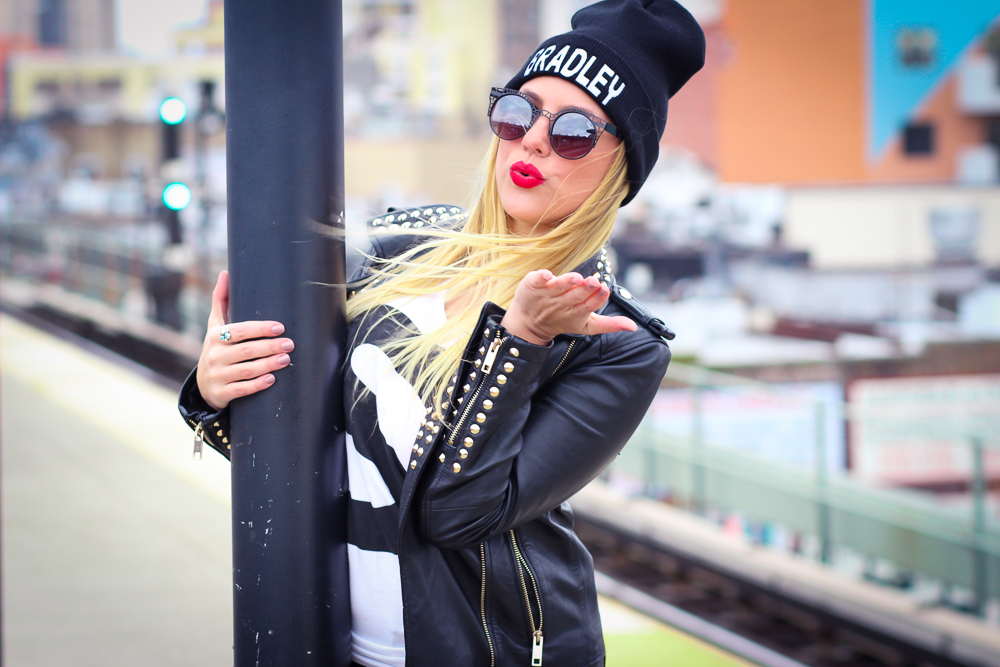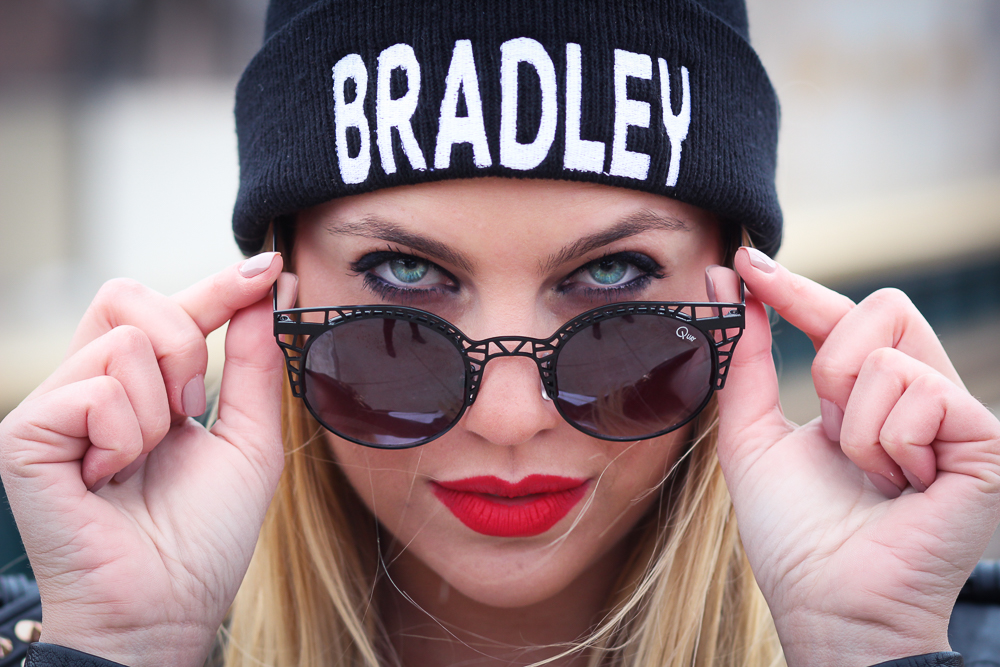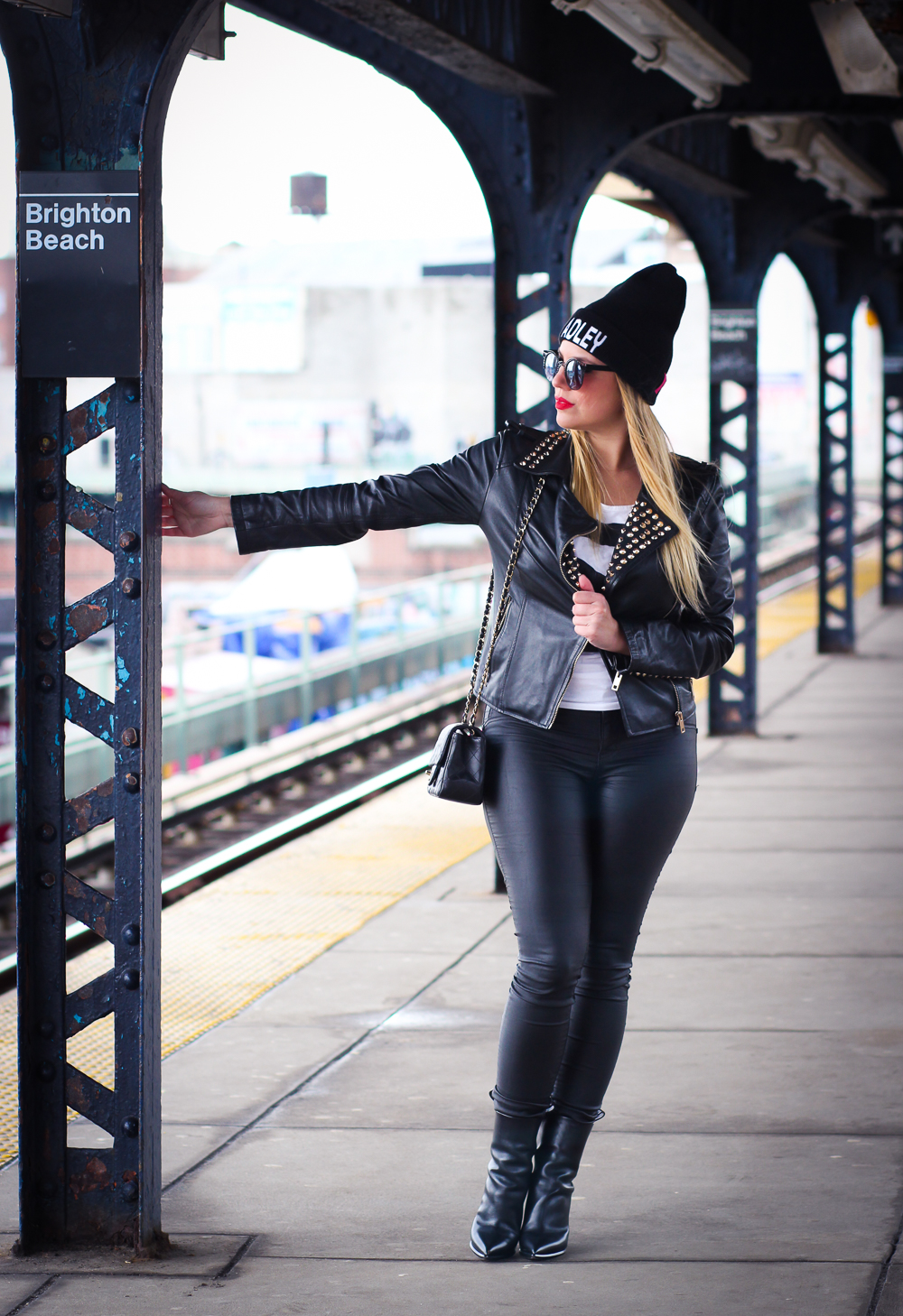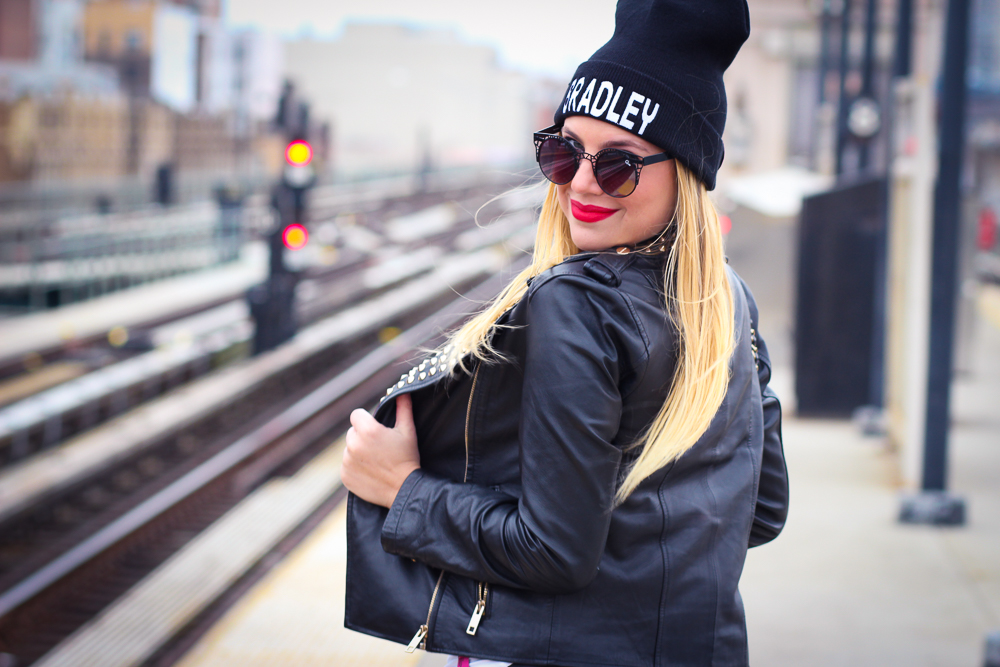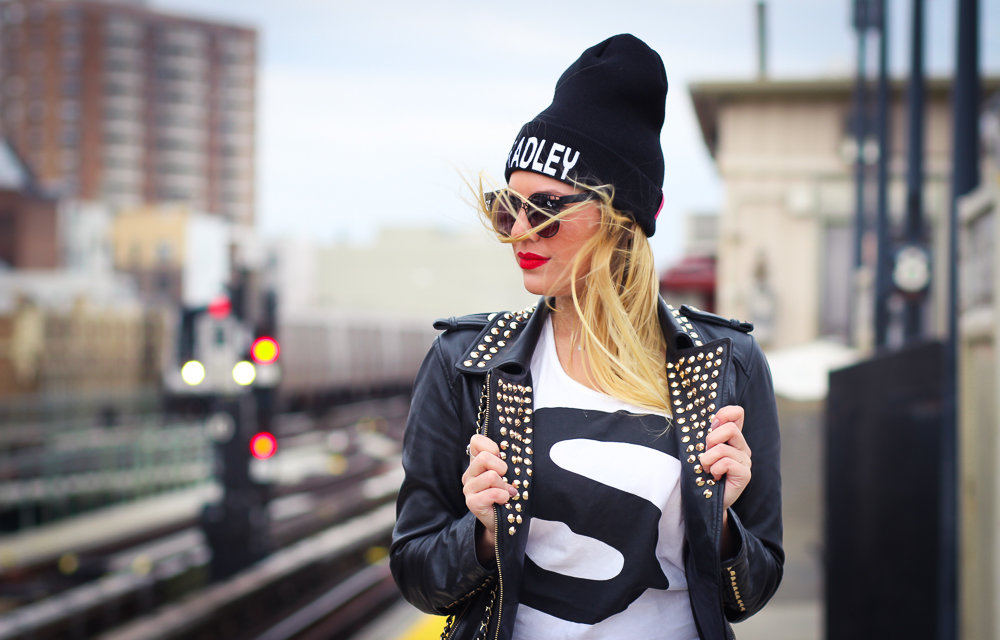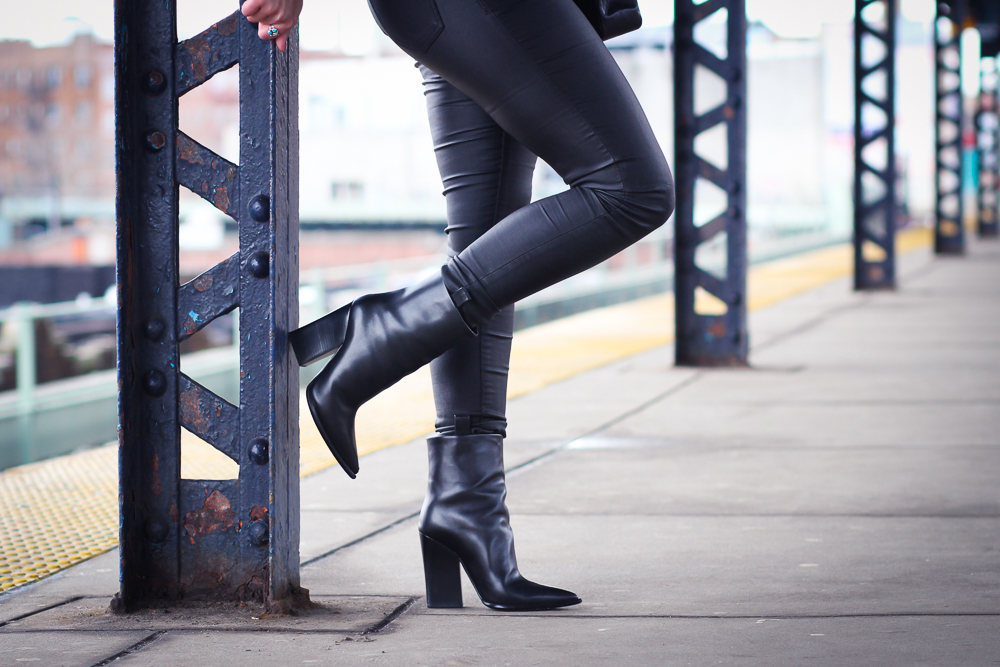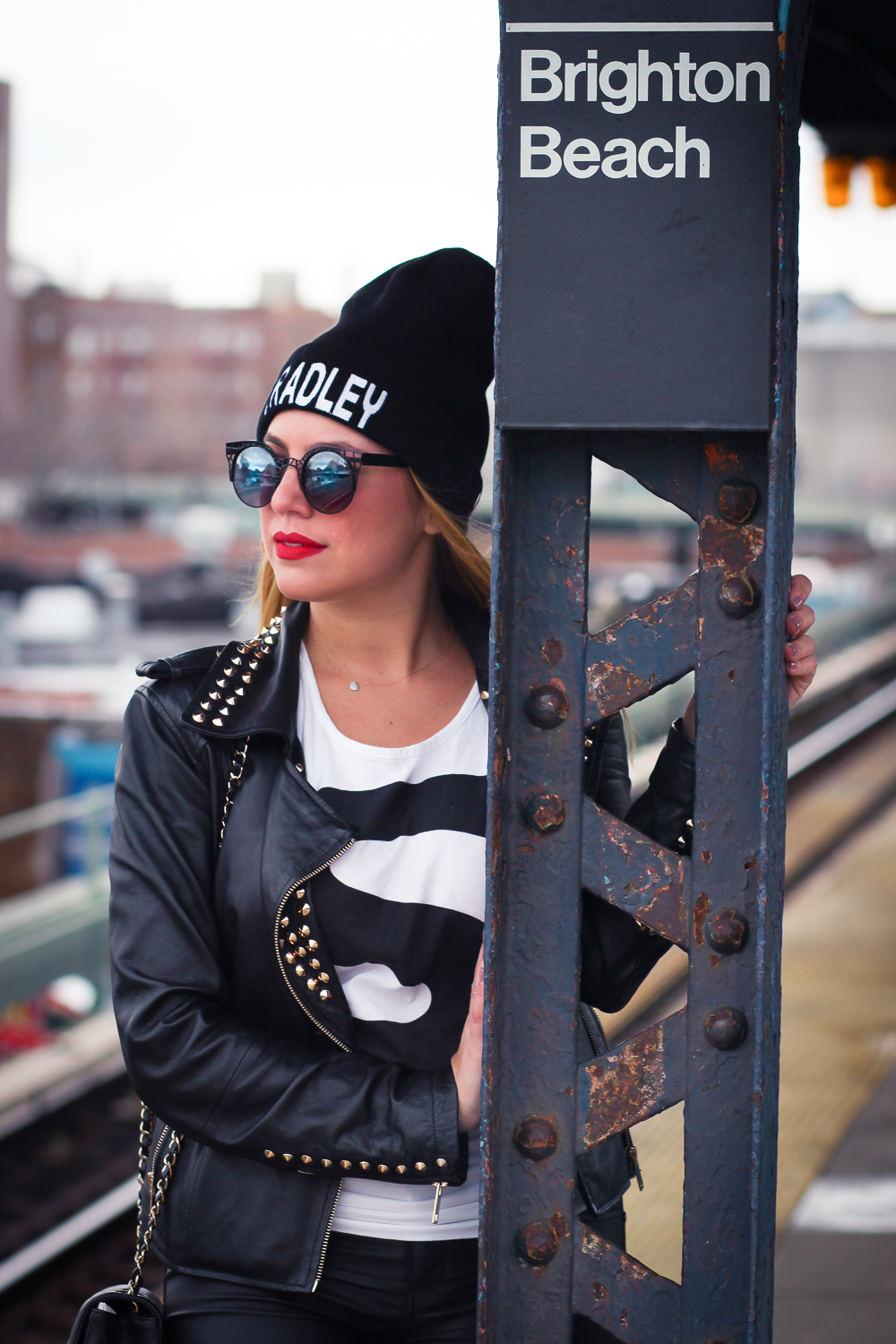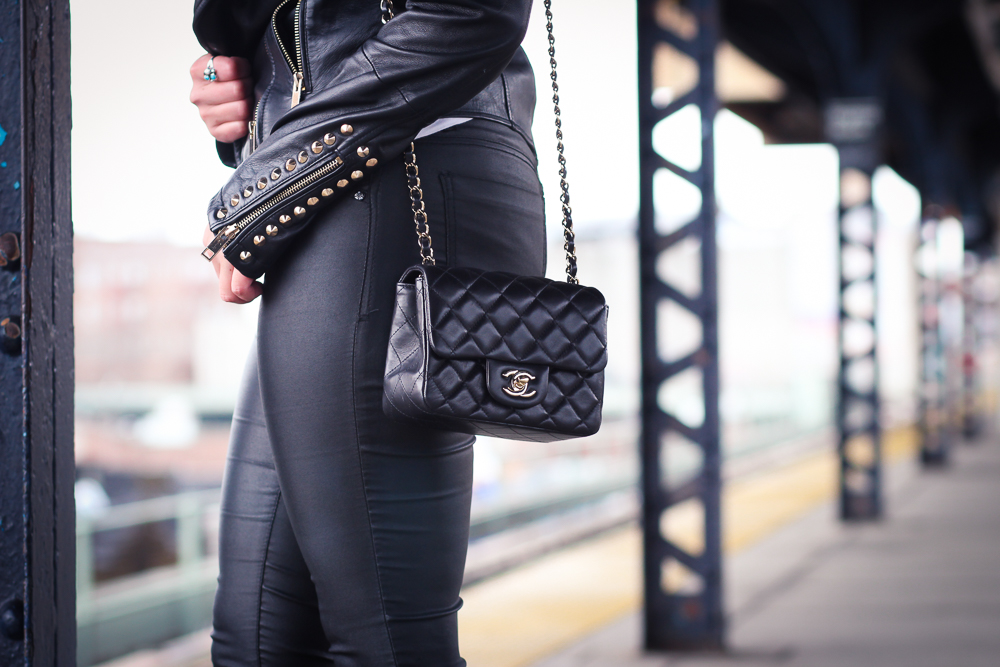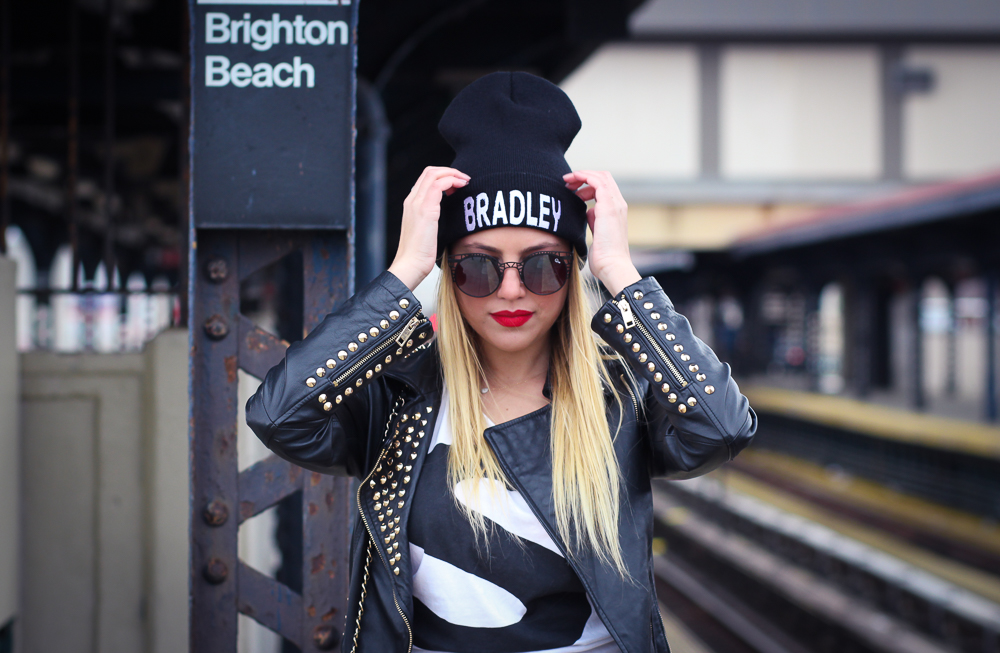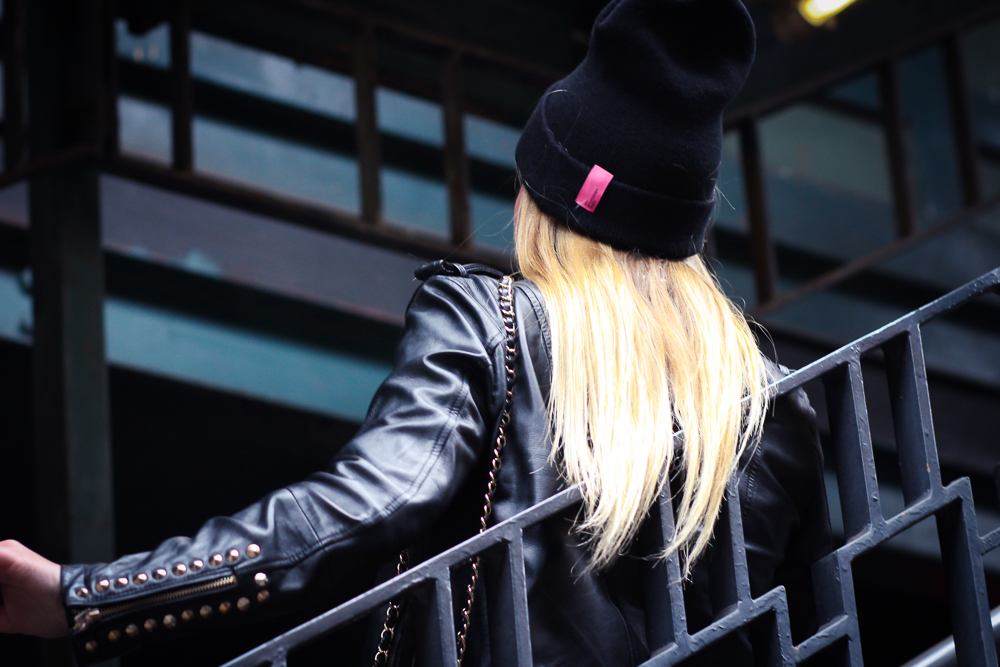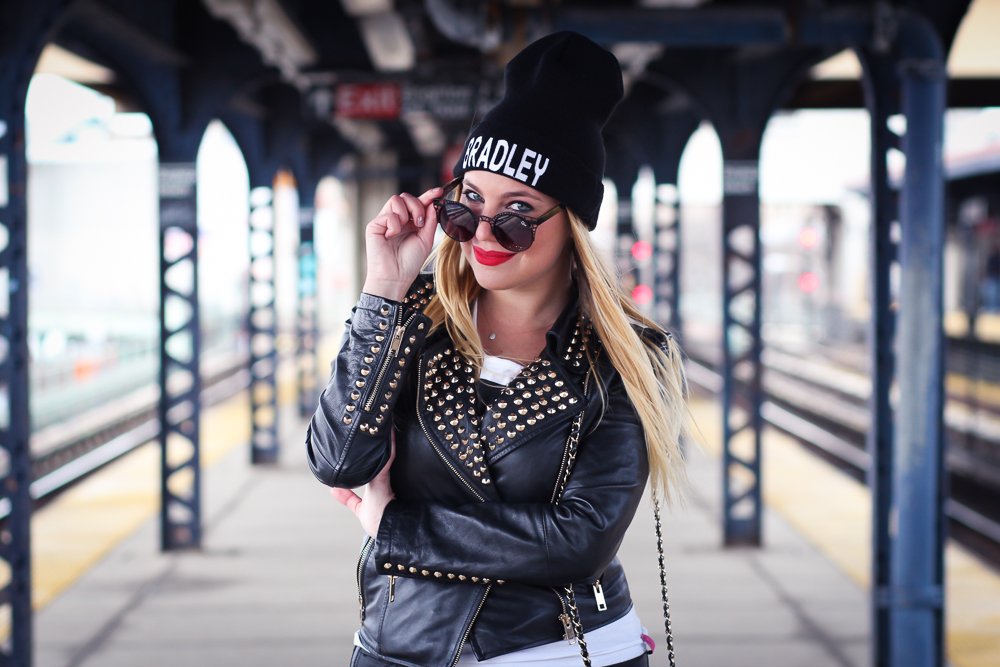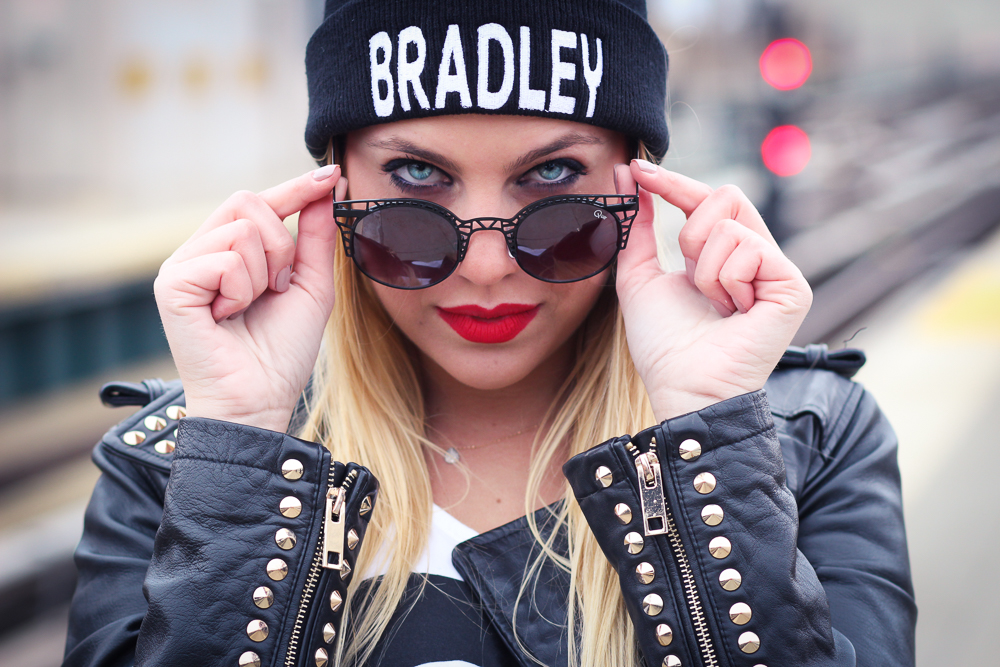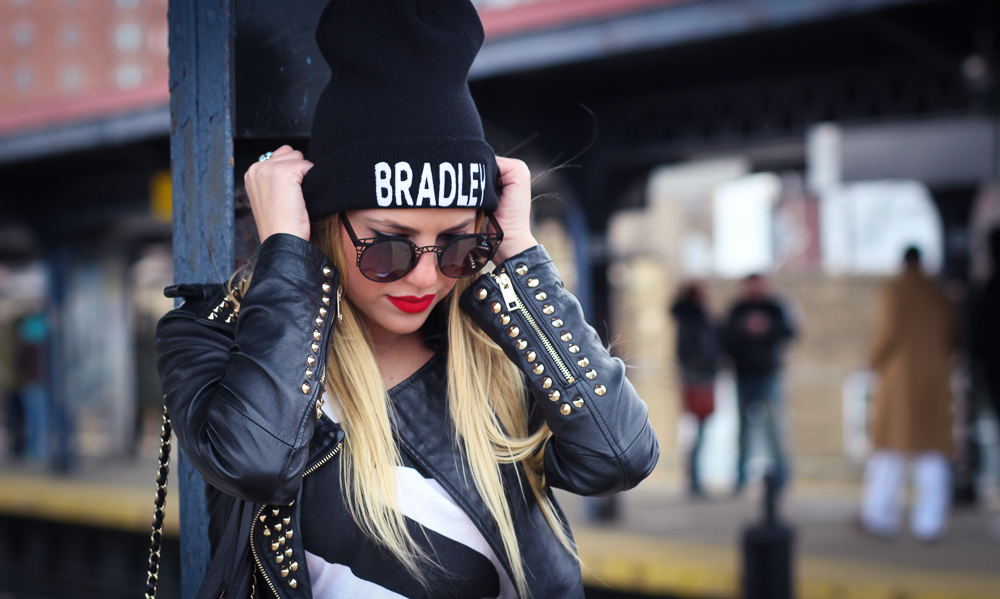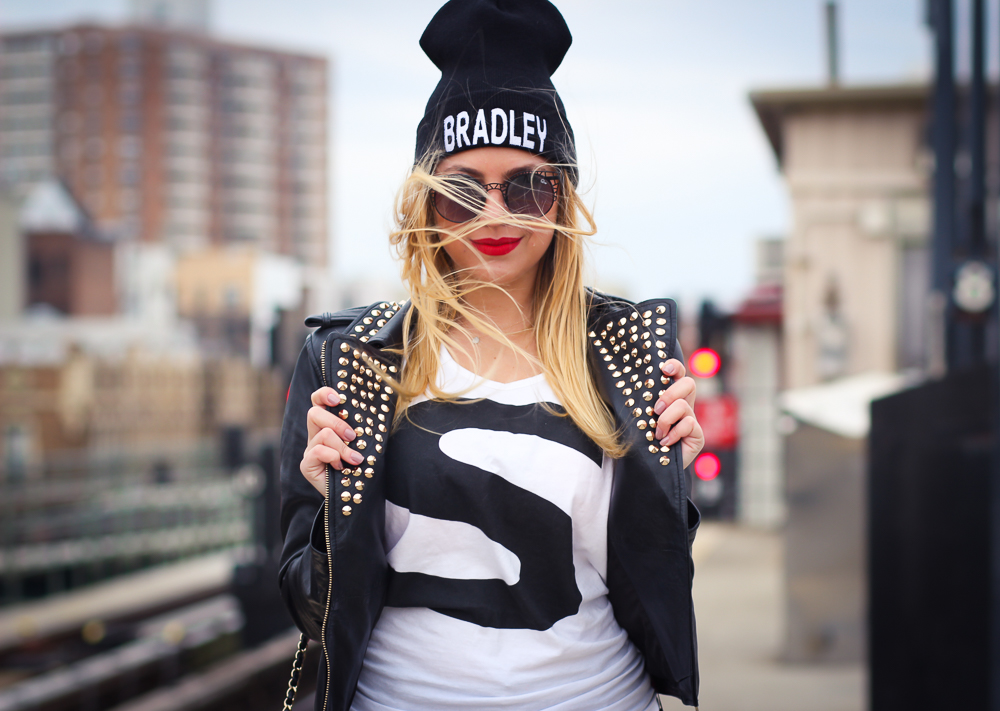 Stella is a Brooklyn beach babe with a cosmopolitan edge. Her personal style reflects a combination of her European roots and her urban upbringing. Now she's taking on the fashion industry to launch her own line of customized apparel that blends a masculine aesthetic with a sentimental touch.
Tell us about your background and where your family is from.
I was born and raised in Brighton Beach, Brooklyn. My mother is from Odessa, Ukraine and my father is from Poland.
Growing up, My brother and I lived in the same house for our entire lives, not many people can say that. After college, I decided to move to the city. I always worked and played in the city, but I moved from Brooklyn because I wanted to be in the action at all times. I feel so blessed to have grown up in New York City; there is no other place that I would rather be.
What brought your family to America and NYC.
My grandparents gave up their citizenships to come to America, where my parents met. My family is Jewish, and living in Russia and Poland at the time was difficult because it was very antisemetic. My grandparents were Holocaust survivors and my parents suffered from oppression in their former countries. They moved to America where there was more freedom and opportunity.
What was it like growing up on Brighton Beach?
If only I had a dollar for every time someone has asked me if I was Russian when I tell them I'm from Brighton Beach. People don't really understand; it's a different world. I had the luxury of growing up in a city but also right on the ocean. When I tell people that I grew up on a beach in New York City, they look at me like I'm crazy. I feel so lucky — it'd kind of unheard of.
How would you describe your personal style?
I like to mix street wear with designer, and then I'll throw in a beanie to make it a look.
It's all about mixing highs and lows. I can still look trendy without following trends. On my day to day, I want to be comfortable; you can call it urban chic.
Where do you get your inspiration from?
My grandma and my mom — so Russian but so fabulous. I have pieces from my mom that are 25 years old but I could wear to a cocktail party today.  My grandma gave me my favorite pair of sunglasses that are so vintage and are impossible to find anywhere else. I love to go through my mom's closet and just look at all the incredible vintage pieces she owns. Even if I never wear it, I cherish knowing that it's there to look at.
How does your background influence your style?
Everyone in Brighton Beach is very fashionable. I feel like Brighton actually doesn't get enough credit for being fashionable. You would never see a Russian woman wearing typical American clothes like mom jeans and a sweater. People go to the grocery store decked out in this neighborhood. My mother always taught me that no matter where you go — even to the supermarket — you still need to look put together, you never know who you could run into.
Tell us about what you do now in New York City.
I worked in fashion for five years after studying finance and business management at Binghamton University. Now, I'm working on my own line that I've just launched called My Boyfriend's Shirt.
My Boyfriend's Shirt is brand of men's clothing customized for women with their significant other's name on it. (Boyfriend, hubby or crush…mine being Bradley Copper!
How did you come up with the idea?
There really is no easy outlet to order personalized clothing. Every girl wears her boyfriends clothes because they are cozy and sexy and a reminder of him.
What inspired you to start your own line?
I got my start in fashion at an internship at Carlos Falchi; that's where I learned the ropes. I also worked with a lot of emerging brands in fashion. As a sales person, I helped them get their foot into certain doors. There was a moment when I realized, why am I working so hard to get other designers their big break when I could be doing this for myself?
I always knew that I wanted to start my own label, and I finally took that leap. I didn't want to be the person who always says they have an idea, but never really goes for it or tries to make it happen.
How do people respond when they see your pieces from My Boyfriend's Shirt?
It's a great conversation starter.  My friends and I wear pieces out to brunch or to a club. People always ask, who is Bradley!? when I'm wearing my crush's Beanie or SnapBack.
Where do you hope to see it going within the next year?