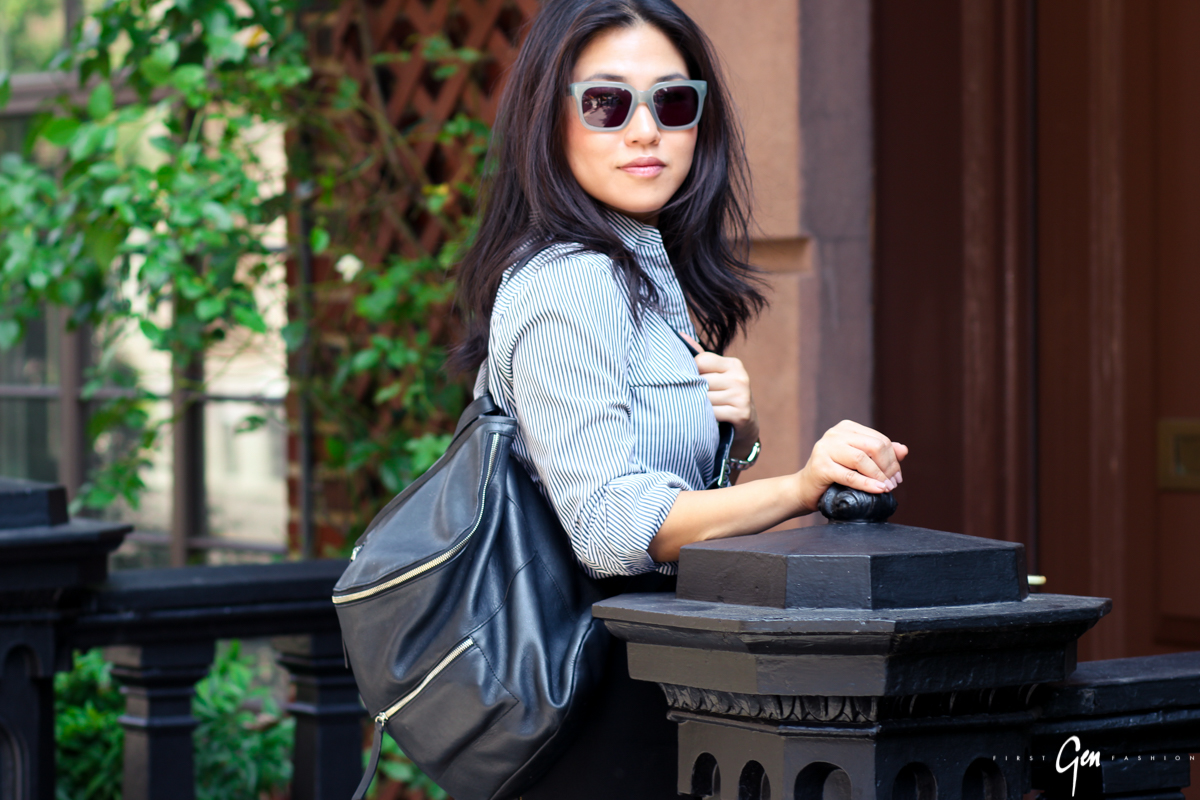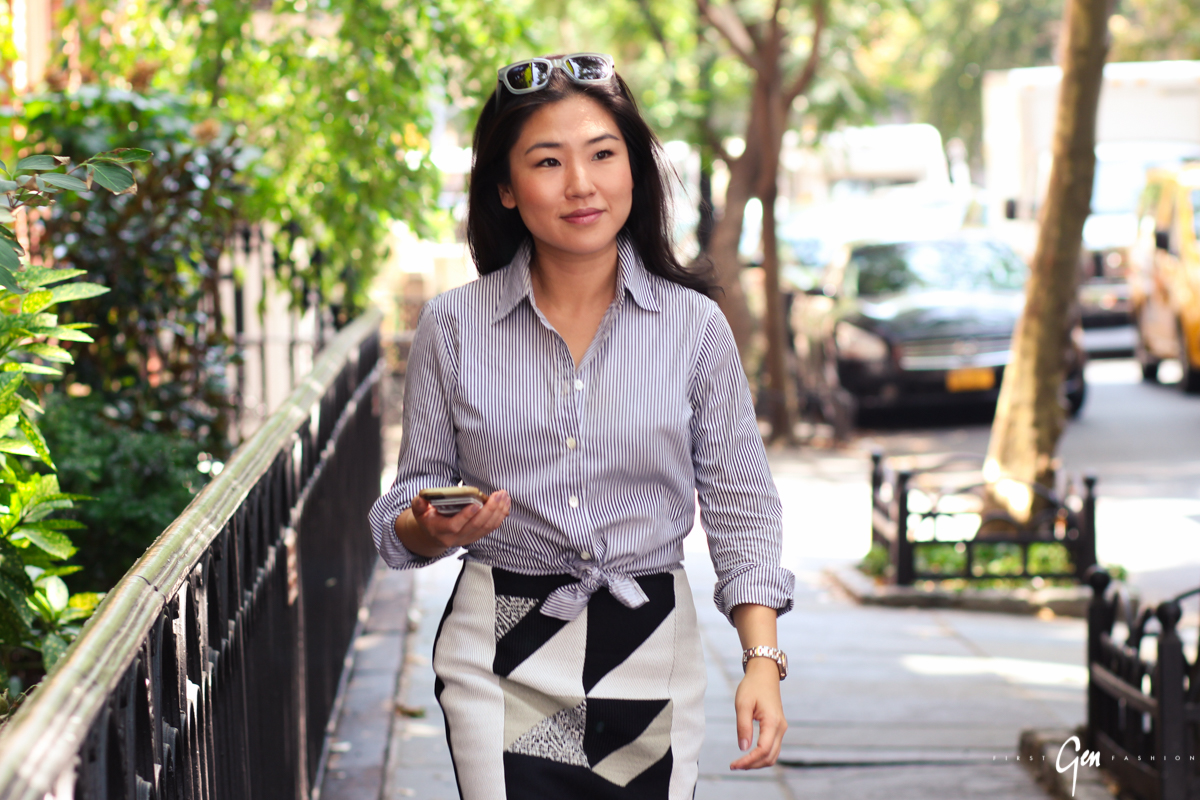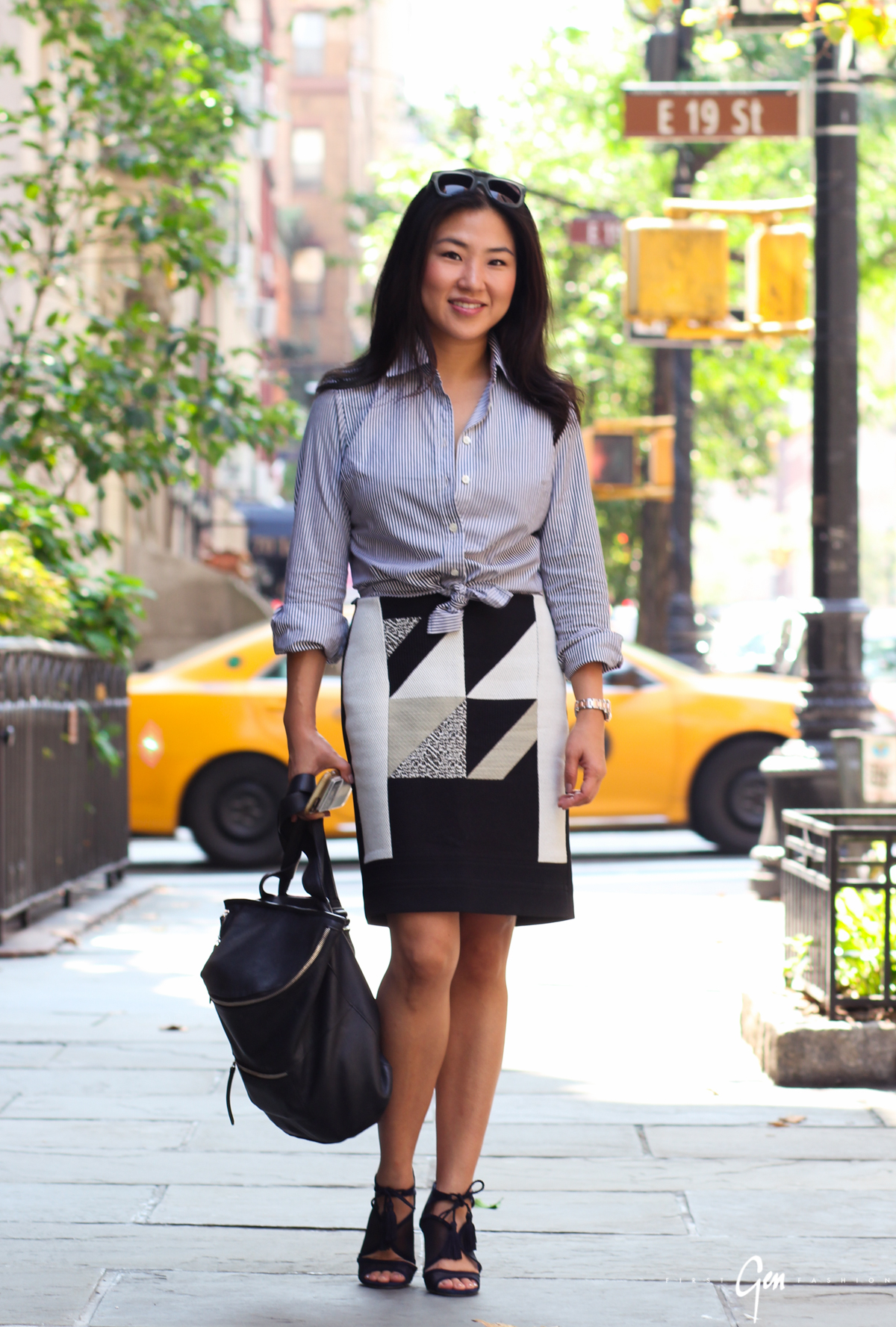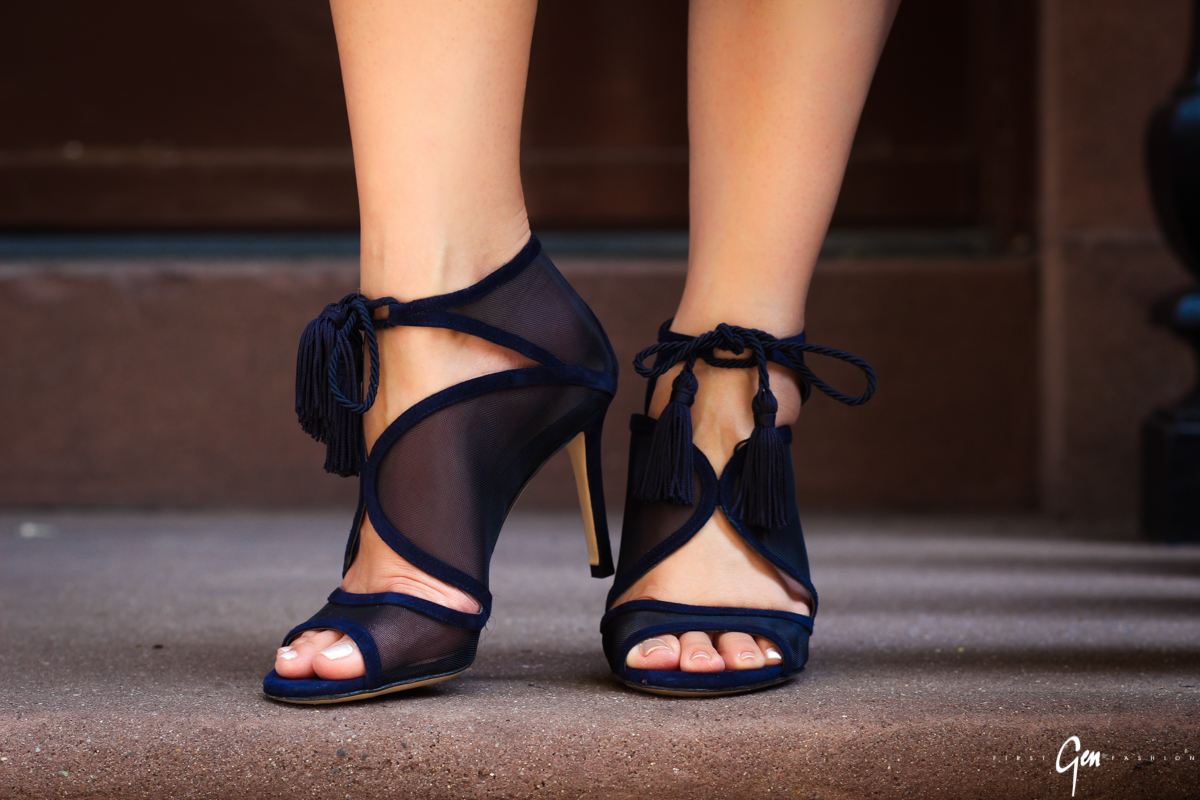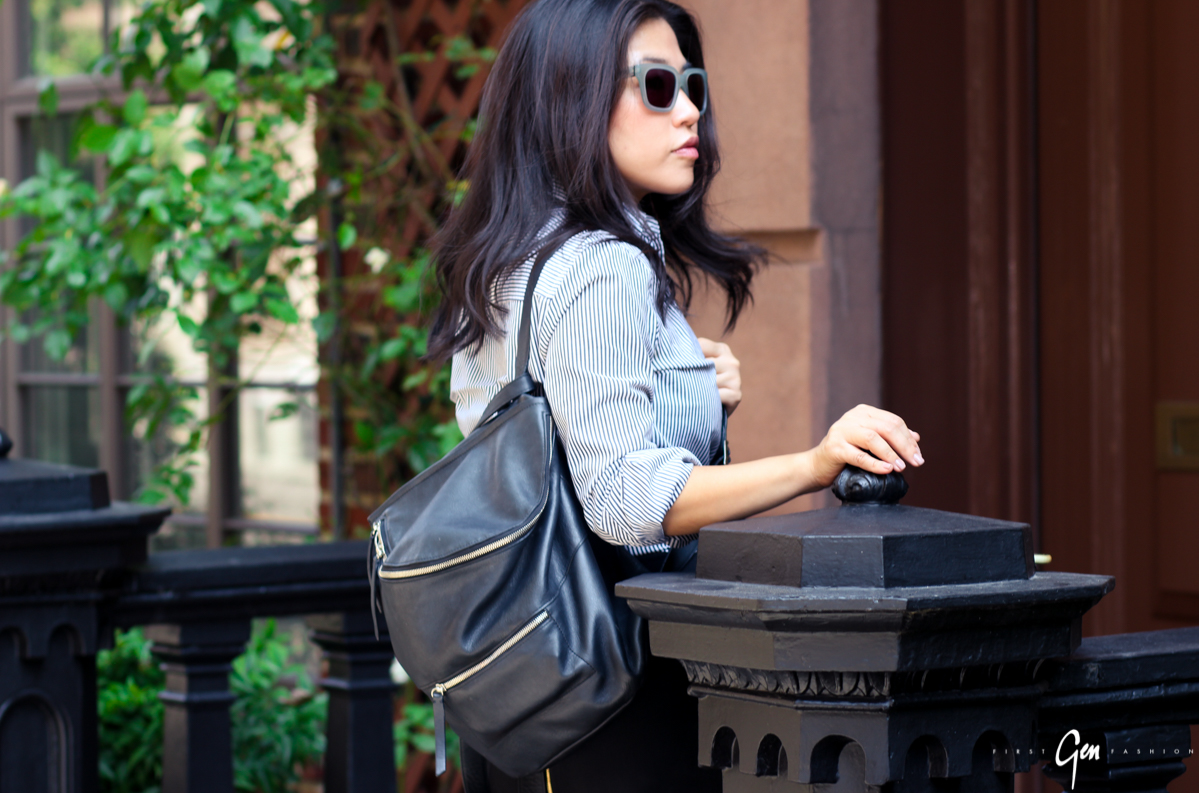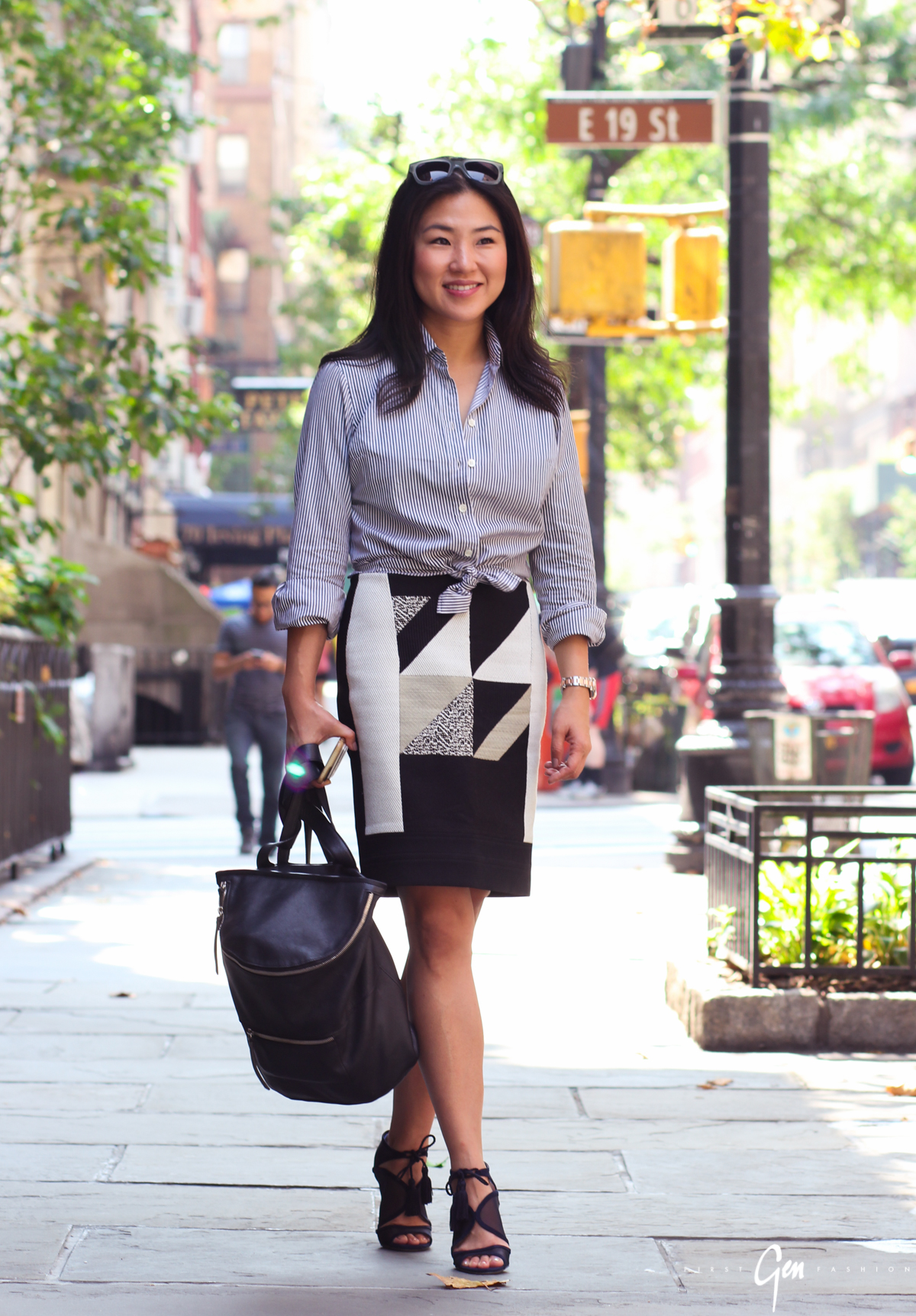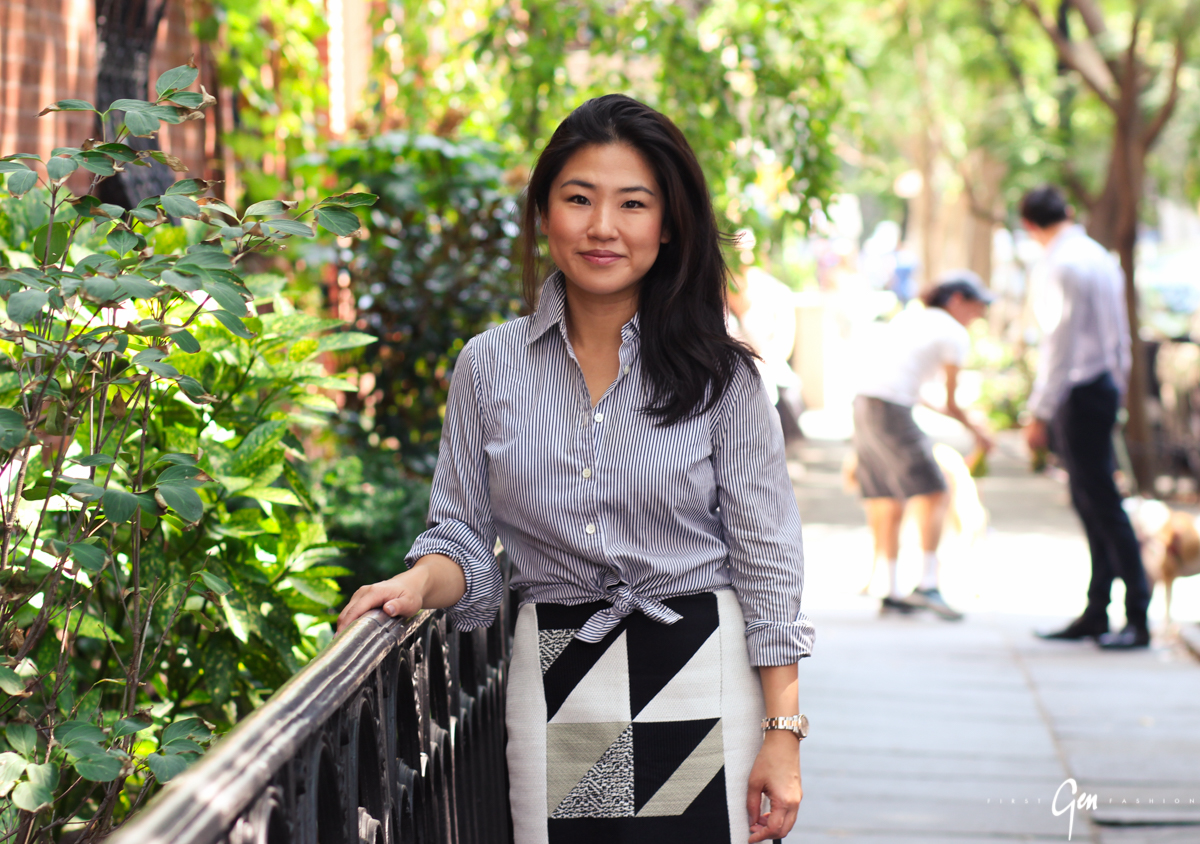 Jennie is founder and CEO of Orchard Mile, a luxury online destination that brings a simplified and customized shopping experience to the forefront of fashion e-commerce. As an Asian American growing up in the southern states of the US, Jennie learned to embrace her individuality from a young age. After graduating from Harvard Business School, and building a successful career on Wall Street and in digital marketing, Jennie decided to launch her own venture with an emphasis on curating the ideal experience for each individual customer. Orchard Mile is a 21st century company that recognizes that in a globalized society online shoppers come from all corners of the world — and they're looking for retail experiences that reflect this diversity. 
Tell us about your background.
My parents are South Korean. They came to the states in 1978 to attend graduate school in Iowa where I was born. My mother has a master's in psychology and my father is a geophysicist.
I have a really unusual background for an Asian person given that I spent a lot of my youth living in small Southern towns including Lafayette, Louisiana and Ponca City, Oklahoma. A lot of people in New York couldn't point out these places on a map.
What was it like growing up first-generation in rural America?
It was really fun to grow up that way. Eventually we landed in Houston, Texas where my father who works in oil spent most of his time. I was the only Korean person in my high school.
At that time, there wasn't social media and there weren't any Asian celebrities. Growing up in Texas, no one knew the difference between Chinese, Korean, or Japanese. But it was always interesting to get that question. For me, it wasn't racist. They were curious. They had never heard the word Korean before because they had never been to a Korean restaurant and they had never met anyone that was Korean. It was interesting trying to educate my peers about who I was, and where I came from. Eventually they were able to know Korea is a small peninsula in the Far East.
In what ways has that changed over time in America? Do you find that Korean culture is more known today in the states than it was while you were growing up?
I was on the Harvard underground campus recently, and I saw three women selling cricket powder. It made me think of how much the world has changed. People are now accepting of all types of protein and you can see how much Korean culture has exploded into pop culture and social media. If you go to a San Francisco coffee shop you'll find things like kimchi flavored cinnamon rolls. When I was with my parents in Paris recently every waiter came up to us and said, "oh my goodness, you're Korean. I love Korean style, I love Korean culture, and I love K-Pop." They even told me that their children lined up at Place de la Concorde to see the K-Pop stars. I was shocked because I never thought that Korean K-Pop would ever be that popular. I thought that was a dream of my parents; but it really has.
Tell us about what brought you to New York City?
As a kid you grow up on movies about New York; everyone has that dream. Whether you're 8 years old watching the Muppets Take Manhattan or you're older and watching When Harry Met Sally. Some of my favorites are Great Expectations with Gwyneth Paltrow, The Thomas Crown Affair, and the TV show Felicity. Those are the archetypes and heroines you think of when you idealize the perfect New York lifestyle. You think it's going to be like that, and it's not quite as glamorous, but it has its moments.
I moved to New York after I graduated from University of Texas at Austin, which was a completely different experience than here. I got a job on Wall Street at Goldman Sachs, which was like my ticket to move to New York.
Was New York City like you imagined?
What I was so surprised by was that when you walk down the street everyone is so used to looking at something different, and that's what makes it so charming. You could see a guy walking down the street wearing a scarf – in Texas that would never happen. Everyone was different and looked different, especially with fashion. There is no other place in the world that is like that.
Tell us about your transition from a job on Wall Street into the tech world?
When I was at business school, (I graduated undergrad in 2002 and business school in 2008) we were not in very entrepreneurial times. If you remember, it was during the financial crisis. After business school I learned about digital marketing and went to work at Omnicom Group. As my peers were going into banking and consulting, which were typical Harvard Business School jobs at the time, I was thinking, this internet thing is probably not going away, I want to learn more about it.
I decided to take a different path at an advertising conglomerate. I spent a lot of time consulting Fortune 500 companies about marketing and understanding how digital was changing marketing. One day, I got a Linkedin message asking if I would like to come and interview to be the Head of Strategy for Burberry Americas. They said they really needed someone who understands digital.
Did you ever anticipate that you would one day work in the world of fashion?
That was exciting, but I said I didn't really want to work in fashion. It's too much of a culture, not really a business. After meeting the team at Burberry I was so impressed and decided to work there for two years. I learned a ton from Angela Ahrendts, who has since gone to Apple. She is an amazing leader and I learned a lot about how fashion brands approach digital and where the gaps were. All of the pain points that I saw the brands feeling inspired Orchard Mile.
"There's so much proliferation in media. There are fewer gatekeepers which is so exciting about style and fashion today. Everything can be so individualized. That is something that I personally believe in…"
In what way does Orchard Mile solve the problems that exist in online retail.
It answers the question, could you have a platform where brands/designers could show their full collections? The full breadth and all of the glory of what they dream about? When you go into a typical department store or a multi brand retailer, they generally carry about 10% of every designer's collection. You don't really get to see all of what really came down the runway. And where can you buy that stuff? That's what Orchard Mile brings to you; the ability to shop a hundred of your favorite designers in one place. It's the freshest, newest fashion all updated in real time. As soon as a brand like Bandier uploads their latest athleisure items, you're getting it all in one place.
Technology has drastically changed the face of the fashion industry over the last decade. What are some of the benefits that have emerged from this shift in the industry?
There's so much proliferation in media. There are fewer gatekeepers which is so exciting about style and fashion today. Everything can be so individualized. That is something that I personally believe in, which is why I started Orchard Mile.
What's one of the most unique aspects of your business?
We do a have a feature called "My Mile". It is a personalized landing page where you can pick your favorite designers. Say, you love Alice and Olivia clutches but you don't particularly love their skirts because you don't have a body shape that they usually design for. Then you can have the clutches streamed and constantly updated in a fresh format of My Mile. We want to be the largest and most intelligent shopping street in the world. That is our objective. And the world's first experiential marketplace.
"As an Asian female, I notice that there is such a lack of diversity within the campaign photos…If we continue to ignore that, no matter what the fashion industry dictates, that is not true to our consumer."
When you first started Orchard Mile and you were pitching to investors, what was it like to be a young female entrepreneur in that situation? Did they understand the problem that Orchard Mile was solving for so many online shoppers?
I don't think the education process ends. It's always harder for a women to pitch a room full of Venture Capitalists that don't have a reference point besides their wife or their secretaries. They are not personally empathetic for the problem you're trying to solve. As a woman, you have to come in with reams more data. You have to demonstrate that you are that much far above another product they have empathy for.
What are your thoughts about diversity within the fashion industry?
As an Asian female, I notice that there is such a lack of diversity within the campaign photos. I recently wrote an email to my team and I said, "can we chose campaign photos that show more diversity?" Can we see more Hispanic women, African American women, or Asian American women? Because that is who are shopper is. If we continue to ignore that, no matter what the fashion industry dictates, that is not true to our consumer. We always put the consumer first. That's the whole idea of choice. If you're the editor, you probably want to see someone who is more like you in the photos. The lack of that is really disconcerting in fashion. But It's starting to change.
How does the New York City ecosystem affect your business, especially the fashion aspect?
What makes New York so great, and what also makes it so expensive, is that everyone is living right on top of each other. On the plus side, you can have five meetings after this meeting and get 10x as much done within this geography. Rather than moving around from one office to another and traveling, like you have to do in LA.
That's also why micro-trends circulate so fast here. You can walk down street and see something like all red Converse sneakers. The probability of seeing two of those people is higher than somewhere like LA where you're in your car going to multiple neighborhoods. The pace of circulation of ideas in New York is so much faster than any other place in the world.
"It's also about impact. More and more modern women measure their success based on impact, rather than wealth."
Although you're not living in Seoul, or in Houston, do you feel like you experience a little bit at home in New York since it's a place where you can find Korean culture?
Yes. There is a restaurant called Gaonnuri that is the most authentic to Seoul that I have felt in New York. It's about the feeling of it. It's located in the penthouse of a tall office building on 32nd Street. When you go up and the elevator doors open, you expect to see an office but it's just a 360 view of New York City, beautiful twinkling lights, dark wood, and a modern urban feel. The skyscrapers, and the view; it's such a recall of what the restaurants in Seoul are like. There are a lot of penthouse restaurants in Seoul and it's the design of it that is so familiar.
Nowadays you can also walk down the street and see cosmetic stores that specialize in Korean makeup. It's amazing to me how much Korean culture has taken off in the states and we're really proud it.
Is there anything about Korean culture that you wish you  could inject into American culture?
I do. I think respect, tradition, and respect for age is something that I don't see here. Growing old gracefully in American culture feels like you're constantly trying to look younger or fix something that is broken. I often laugh at my girlfriends that are starting the "clean diets". They're not going to eat any dairy, or wheat and I'm like, "oh, you mean the Asian diet for the last couple centuries!" It's the extremism instead of moderation that I don't agree with. I think it's important to enjoy the fried chicken and then pull back the next day.
When you're missing home, where do you go for a taste of it in NYC?
I think that walking down 32nd street you get a taste of Seoul. Being a Korean American, I just never grew up in Seoul. When you say home, I think of a Texas steakhouse. Every year, I have my birthday at BLT Prime. It's my annual steak dinner. Big open spaces, The Time Warner Center, large air-conditioned malls; that reminds me of where I grew up.
How do your parents and family feel about you taking a huge entrepreneurial risk and straying from a traditional career trajectory?
My mother was an entrepreneur. She started off with thirty thousand dollars and grew it into a multi-million dollar business within ten years. It was all bootstrapped, no investors. For her, she absolutely understood where I was coming from. After fighting a little bit with my dad — he often calls me the "world's poorest Harvard MBA", which is actually not true because there are a lot of Harvard MBA's that are pursuing entrepreneurship — I think they're proud. After my dad retired he started his own thing too.
Do you feel like you've inspired others to pursue entrepreneurship as well, within your own inner circle, your industry, or on a broader spectrum?
Entrepreneurship can be very contagious. It's very scary but it can be really rewarding. There are so many new avenues now that have made it very conducive to being an entrepreneur. It's pattern recognition more than anything else. When you see successful entrepreneurs, it inspires others. It's also about impact. More and more modern women measure their success based on impact, rather than wealth.
What are some the challenges of being a young boss?
Compared to most startups, I don't consider myself young. Youth gives you a lot of energy. To be a good startup you need to learn risk management and that's not a very sexy topic for a lot of entrepreneurs. You need to understand what could possibly go wrong. Having worked at other companies, I started to know where the gaps were and I was able to pull in people faster to fill those gaps. Sometimes being more knowledgeable about what you don't know is a good thing.
Where do you see yourself in five years?
I take it day by day. I would love to split my time between New York, Austin, and LA with occasional trips to Seoul to visit my parents. With Orchard Mile, we want to grow it to be the largest, most exciting shopping street in the world. That involves constantly learning about fashion, technology, and cultural trends and how employees want to be treated. Culture is evolving and that's what's really exciting about working in a 21st century company.
For more of Jennie's story subscribe to First Gen Fashion
>>Check out more of Orchard Mile here <<
SHOP THE LOOK //
Shoes: Marion Parke | Skirt: Roland Moulet | Sunglasses: Derek Lam | Backpack: Derek Lam (similar) | Shirt: (similar)