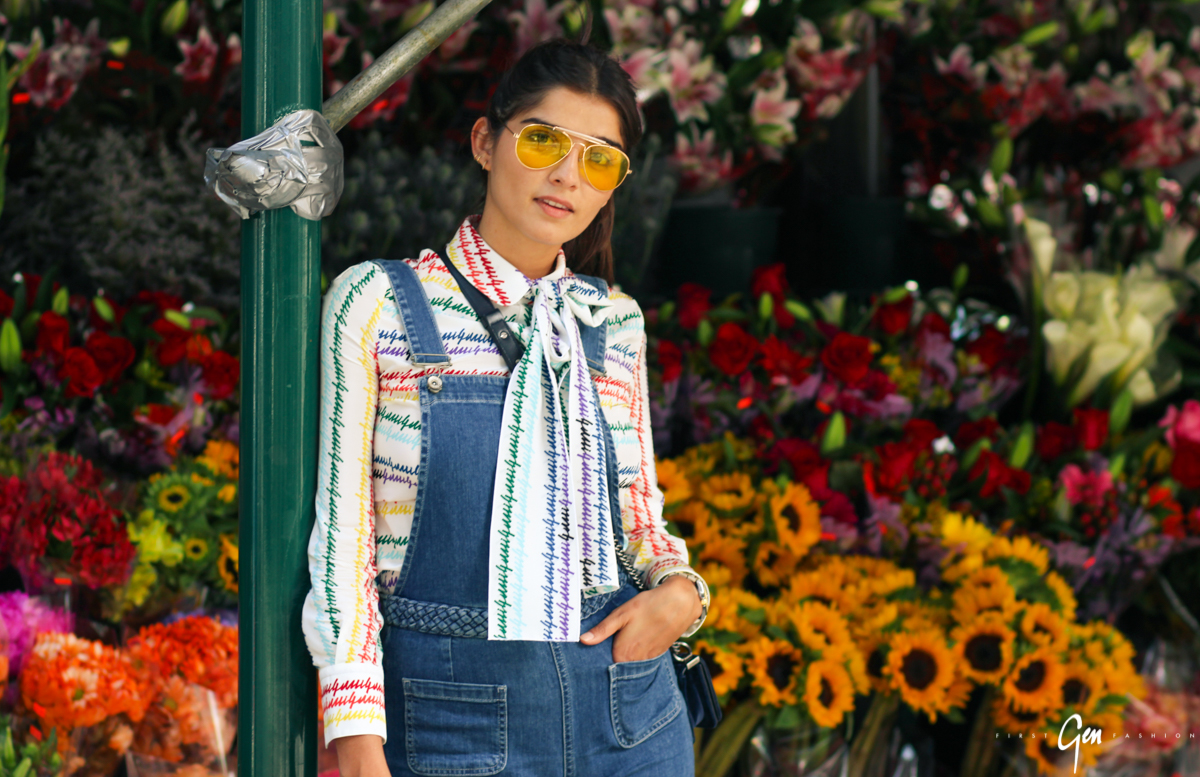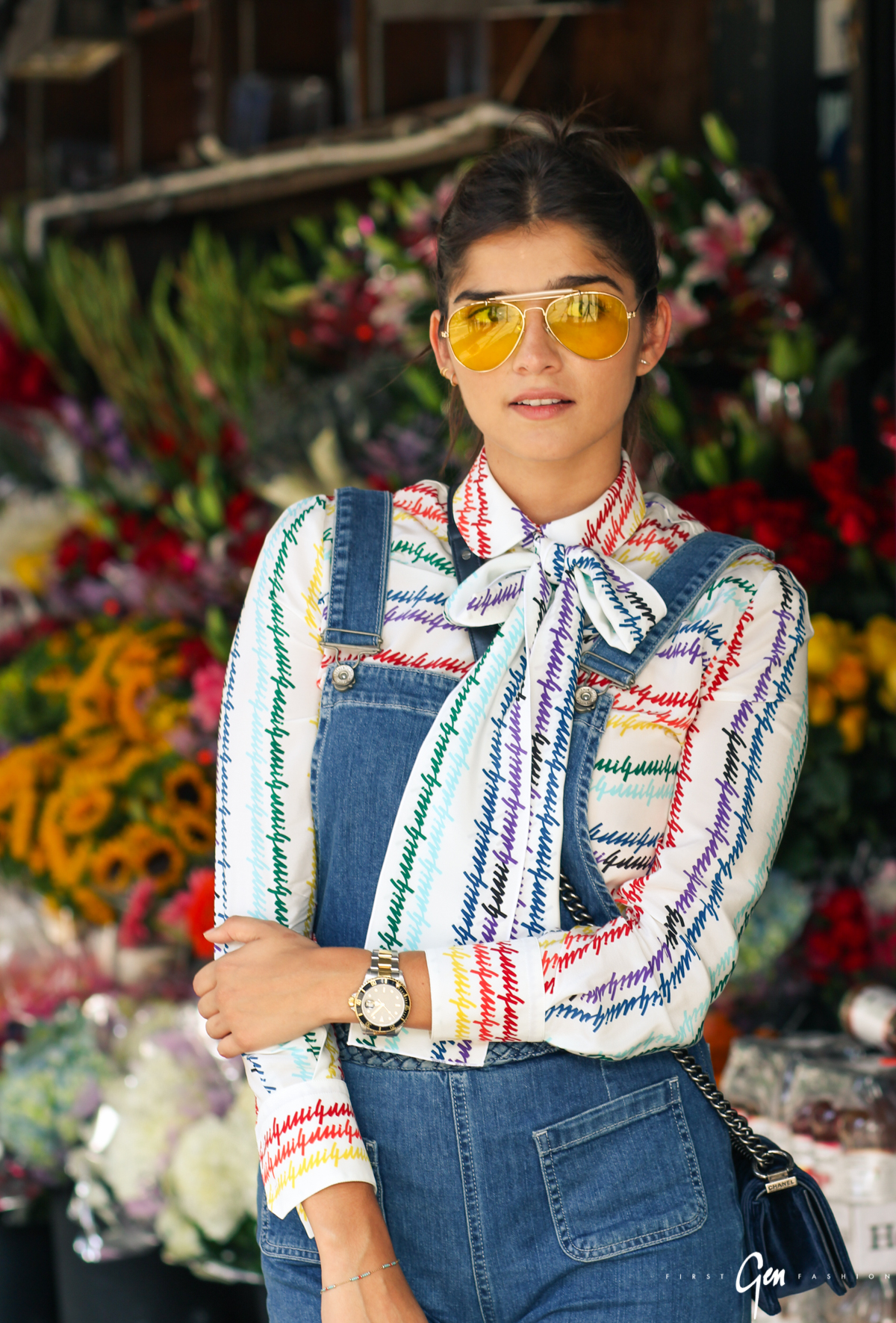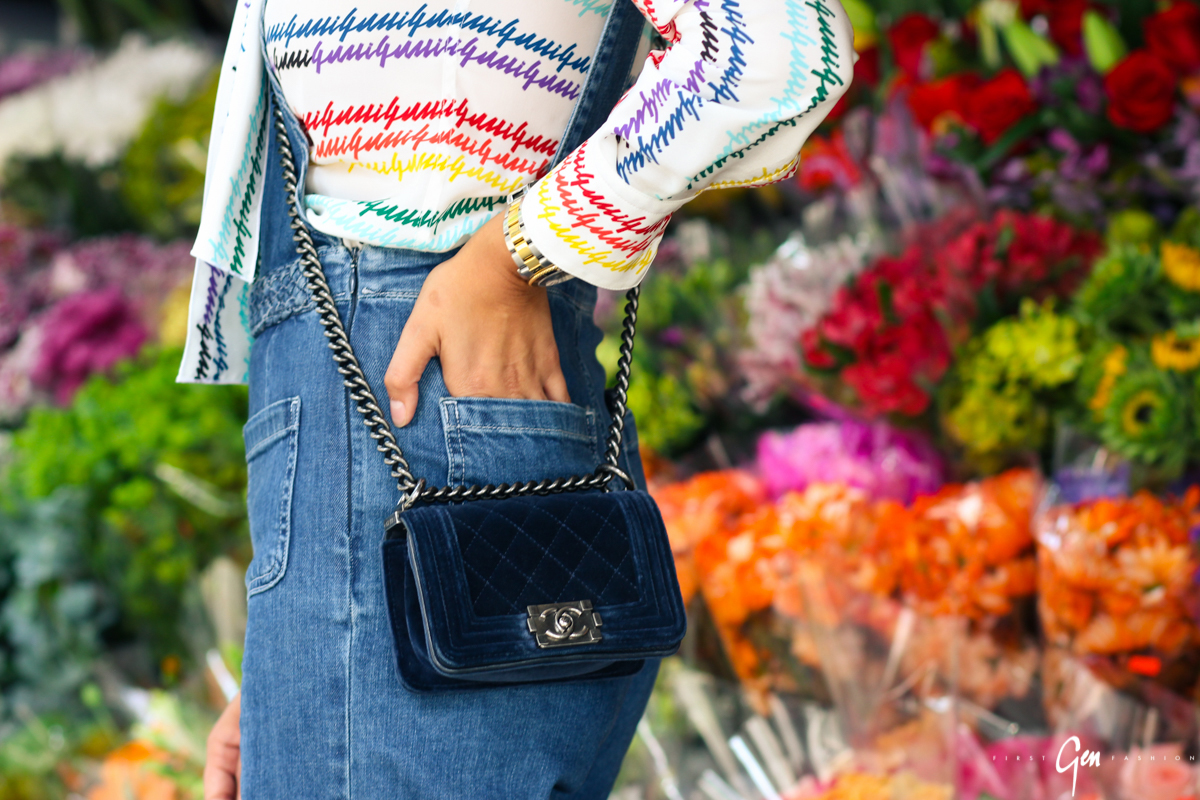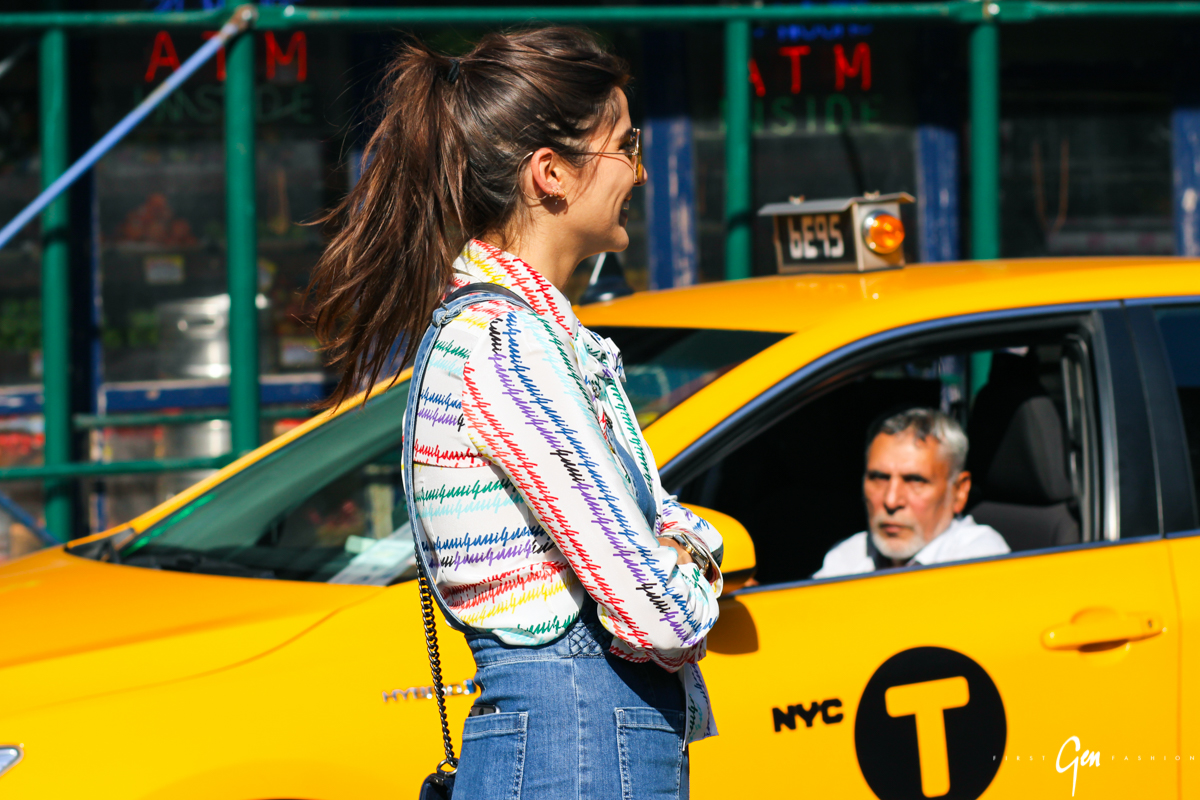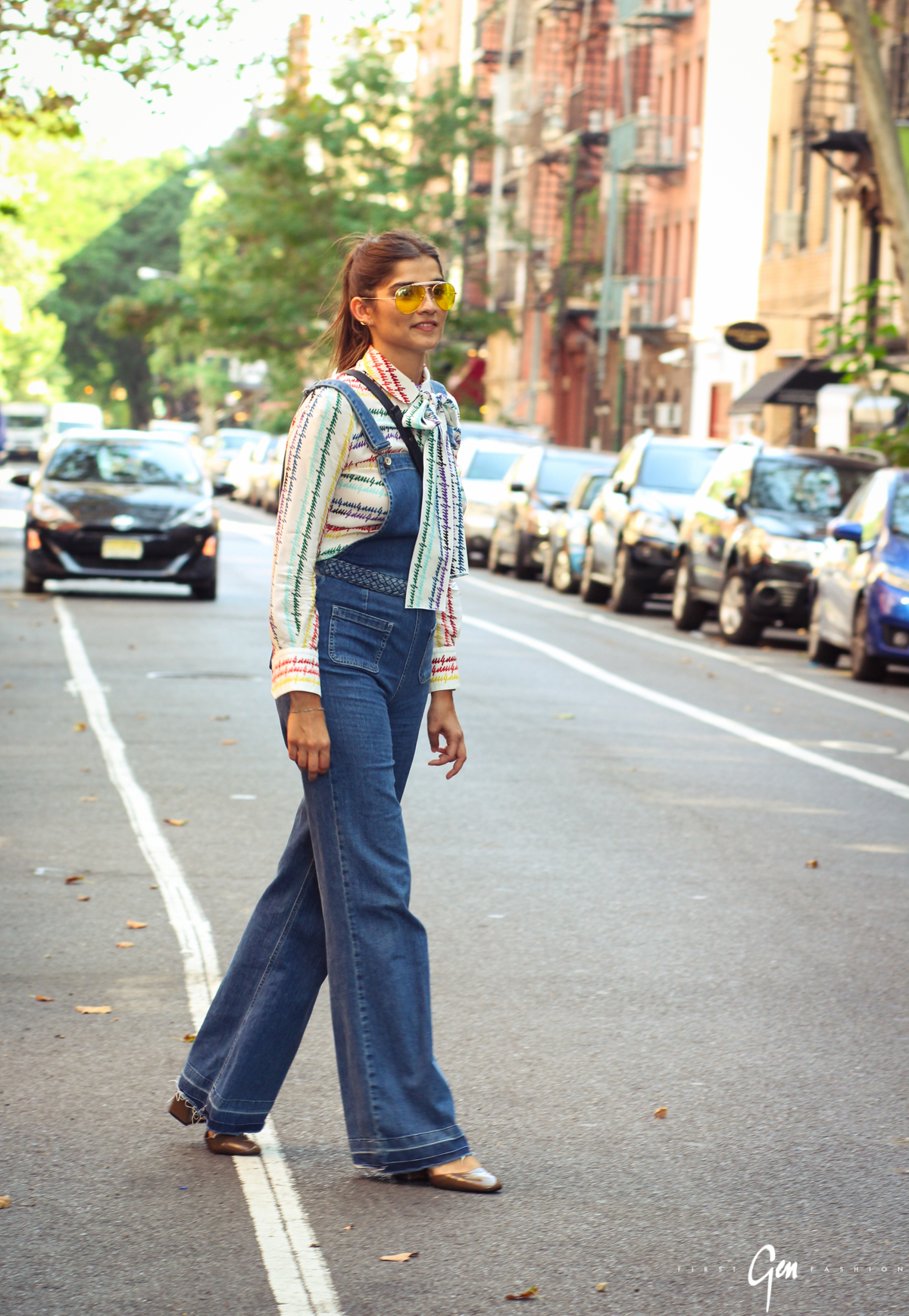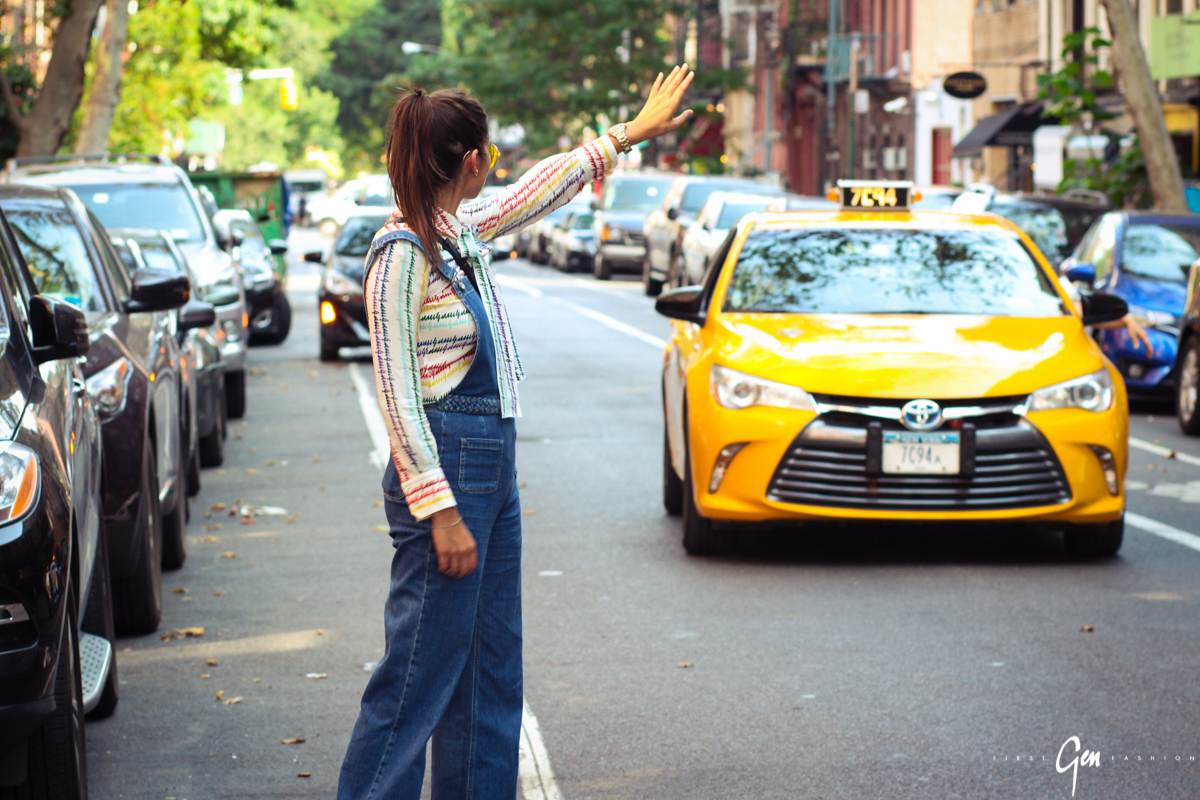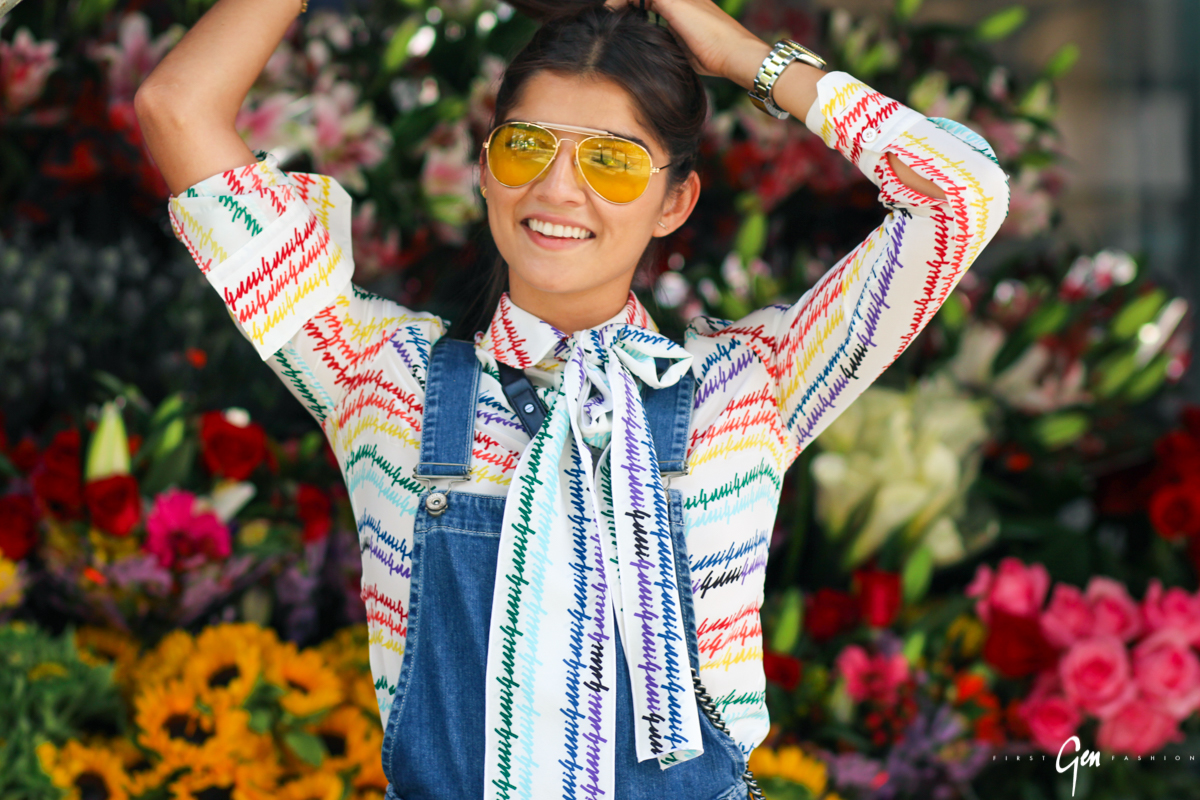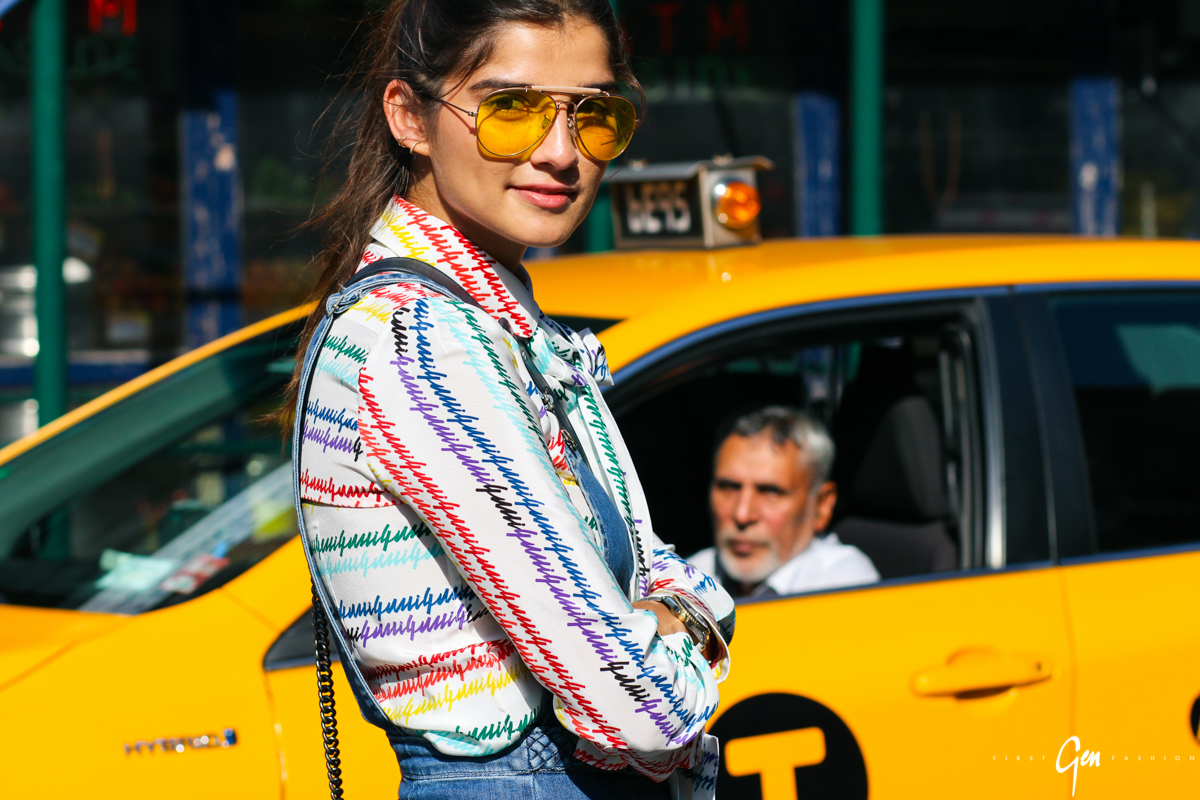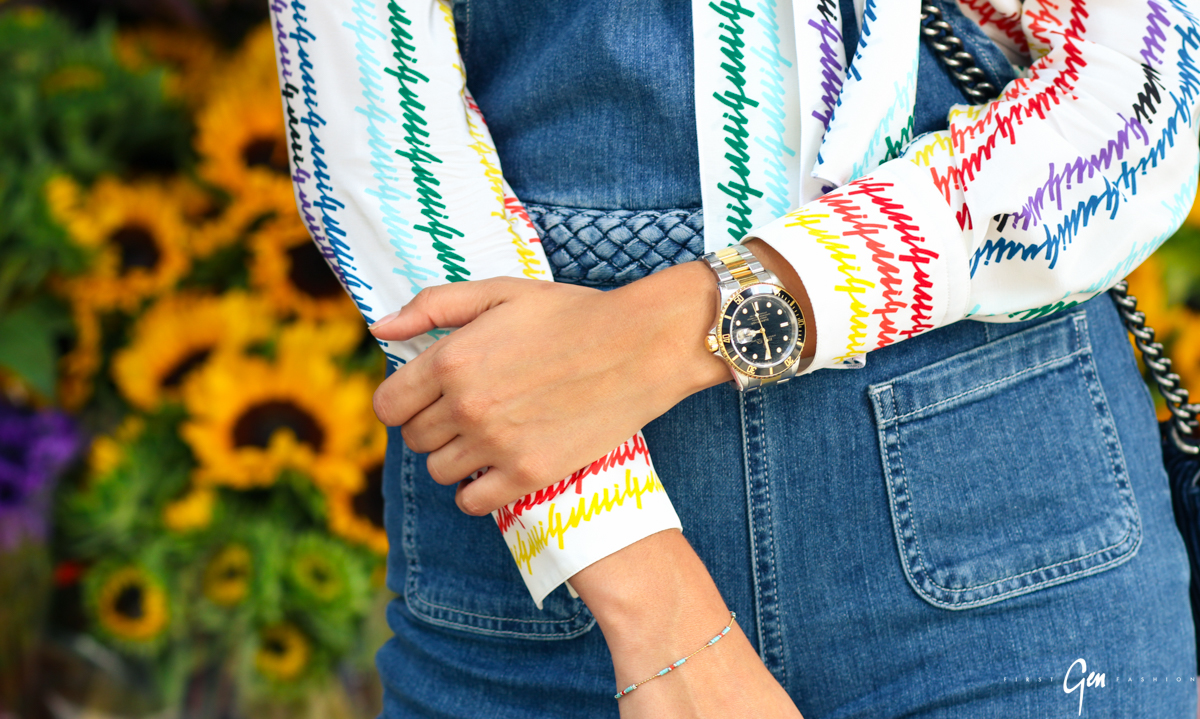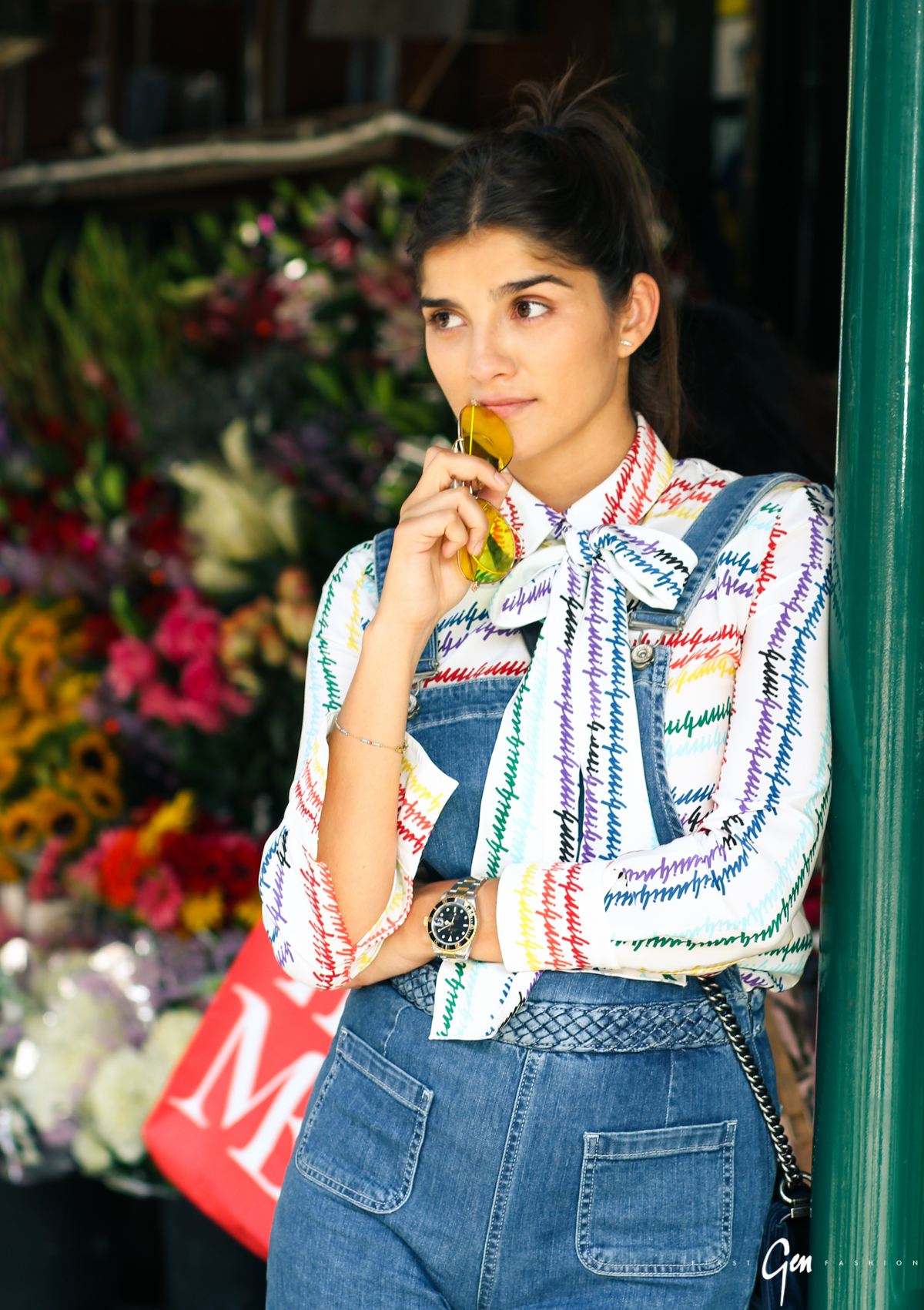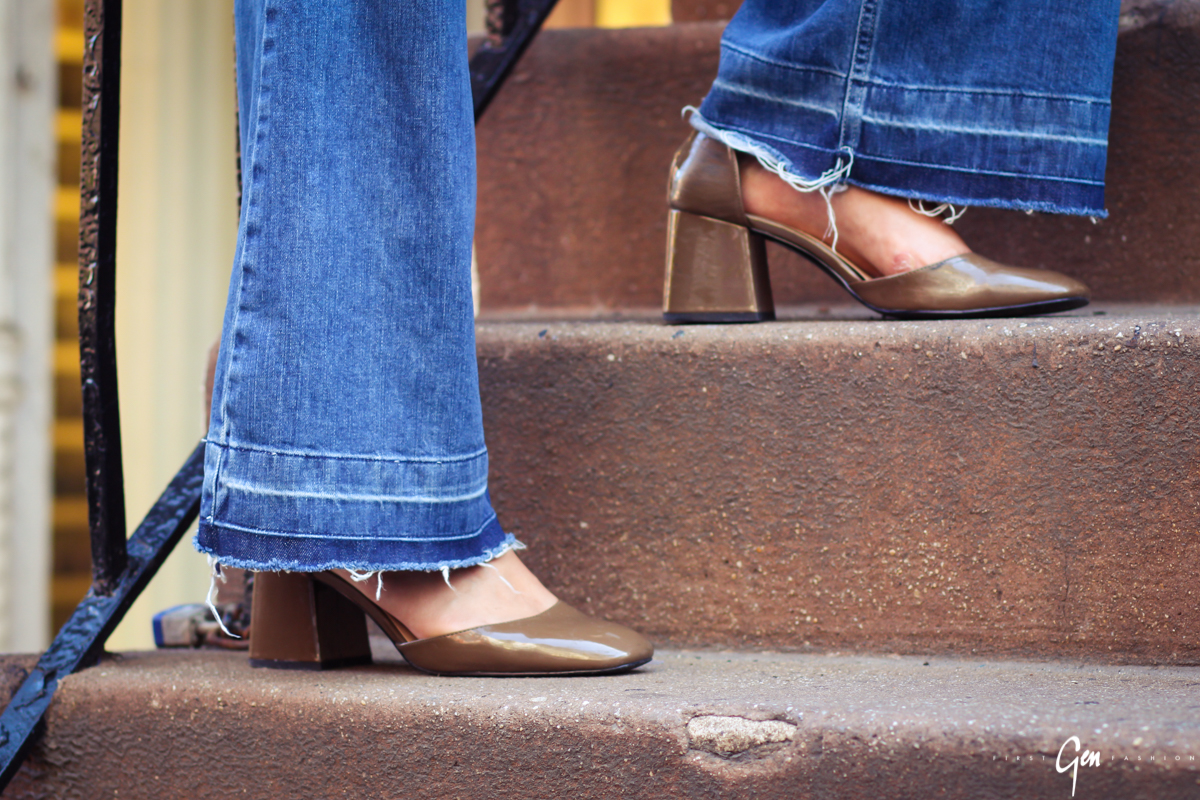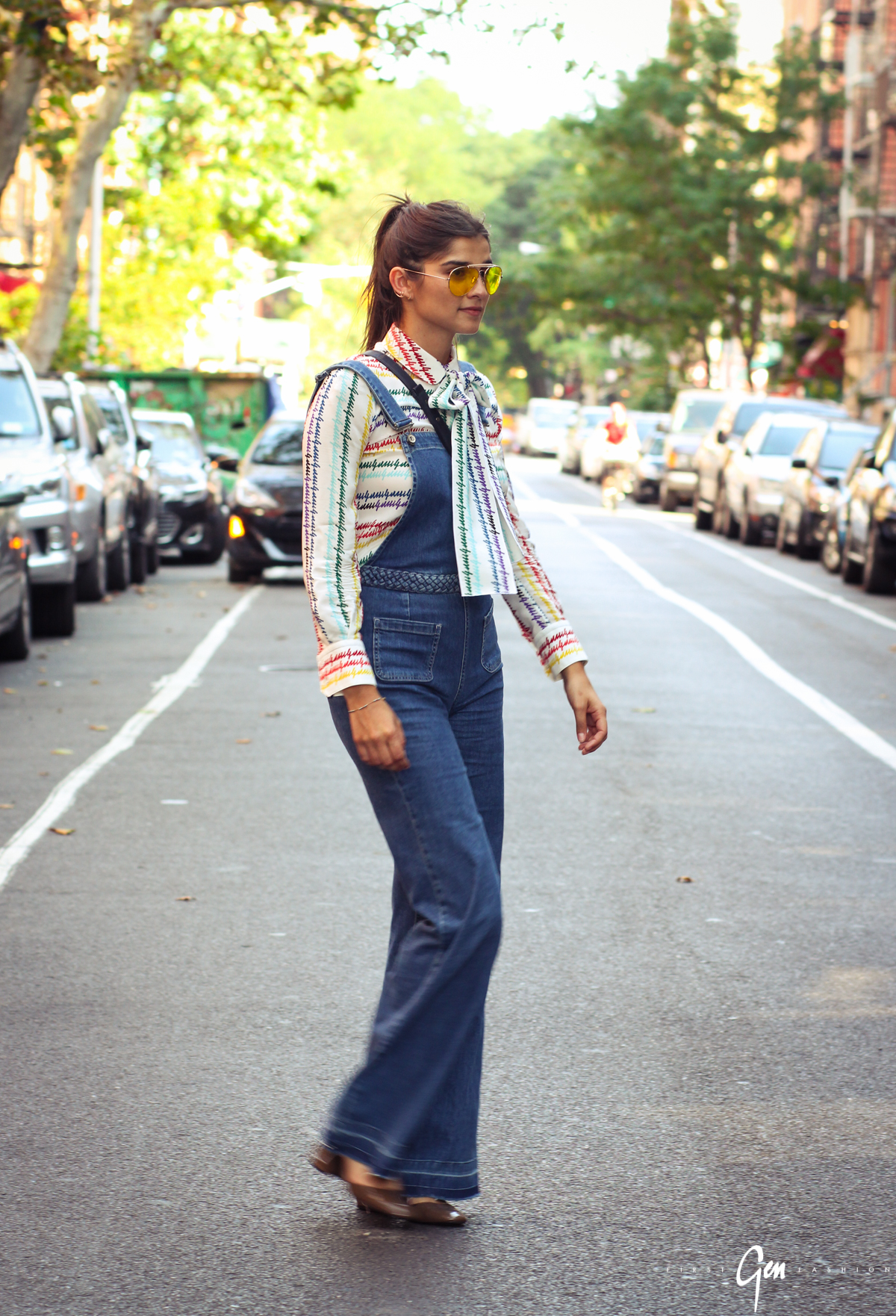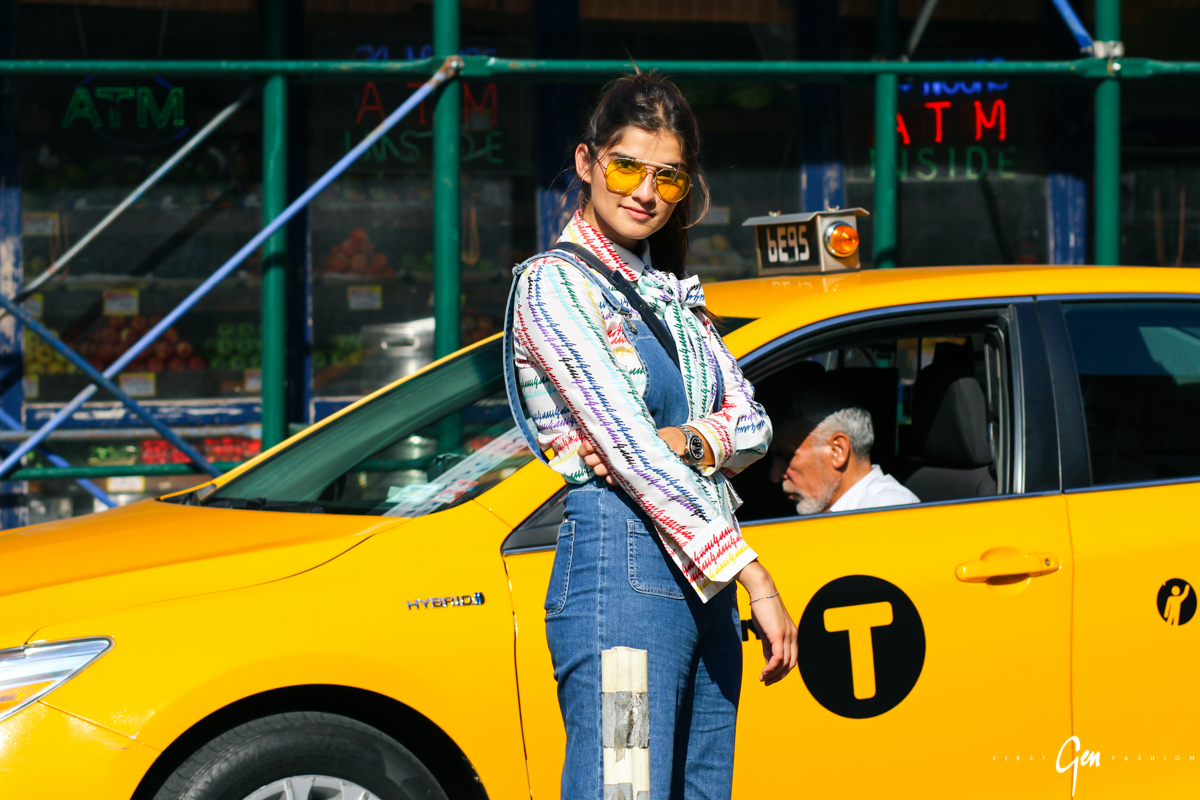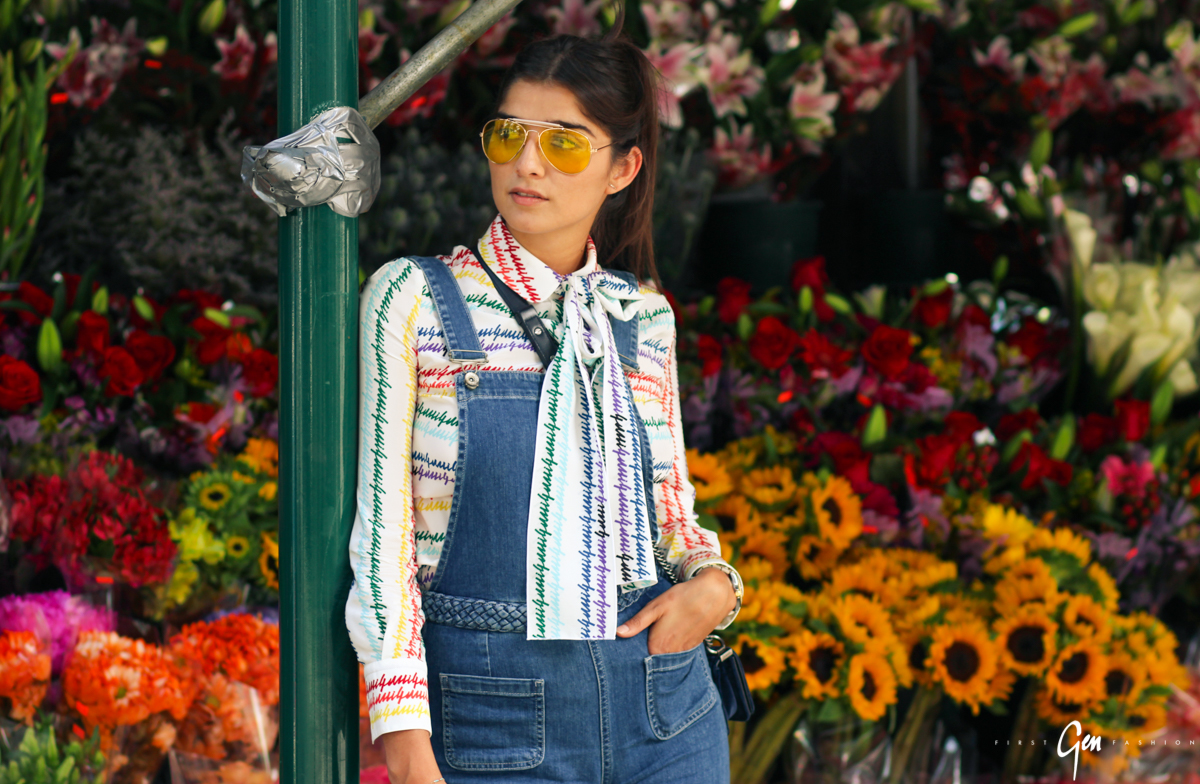 Juliana is a Miami native who moved to New York in pursuit of a career in fashion. Today, she juggles wearing many hats but is most known as what Gen Y has dubbed a "street style star". Juliana's unique style and effortless allure has landed her access to a coveted seat at fashion week where street photographers flock to capture her image. In an age when turning the camera on oneself has catapulted careers into obscure digital celebrity, Juliana takes a more passive, sartorial approach further solidifying her fashion it-girl status.
Tell us about your background.
I'm from Miami and my parents are both originally from Colombia. I was born in North Miami Beach, which is a very Jewish area of Miami. I went to predominantly white, American schools growing up. I never necessarily felt like I didn't fit in, but as soon as I moved to Coral Gables, which was South Miami, I definitely noticed a stronger connection with the people I was now going to school with. Most of them came from latin backgrounds like me.
What brought your family to America?
My mom was one of eight siblings and she wasn't allowed to leave the house unless she was getting married. So she got married and moved from Colombia to Miami; that was like her escape. A lot of people from Colombia, and South America in general, were moving to Miami at the time. For my mom, her story is like achieving the American Dream for her generation. She was chasing something bigger than the life she knew.
What are some examples of how moving to the Latin area of Miami changed your feelings about fitting in?
When I was younger, my parents were never involved with my schools. My mom didn't know any of the other moms. But when we moved to Coral Gables, she became friendlier with my friends' parents which made her more involved in general. I think in a way it was just easier for her to connect with them because everyone was from South America.
Do you ever visit Colombia?
I normally go once a year, and when I was younger I would spend my summers there.
Do you speak Spanish fluently?
Yes.
Do you see yourself moving back to Miami?
I loved growing up there; I can't imagine growing up anywhere else. But It doesn't make sense for me right now career wise. And if it did, I think I would find it very hard to be productive with the incredible weather.
Right now, it's going through a cool transformation. There is a new generation of people that want to make Miami different and show outsiders that there is more to Miami than just South Beach.
What are some of the places you like to go out to when you go back to Miami?
I haven't been out in Miami in so long. I usually just go to the beach during the day. I love the Soho House in Miami, I can spend all day there. For nightlife, Sidebar, or Bodega (which is kind of like La Esquina; it looks like a Taqueria but when you walk in it's a huge bar/club). I used to like this place called Bardot, but I don't really know if it's as good as it used to be.
Tell us about how you got into fashion.
I went to school in D.C. where I was studying business and French at GW. Then I kind of got into fashion by way of boredom. I was always into clothes and fashion but I never thought it was a serious career until I discovered Man Repeller.
Man Repeller inspired so many young creatives in fashion. How did Leandra's blog move you in that direction?  
When I was in college, I found Leandra right around the time when she started her blog — before she blew up. I asked my friends from New York if they knew this girl, Leandra Medine, and they were like, "yeah, how do you know her?" I always followed her. I thought she was the coolest when she was starting out. I still think her approach to a rather superficial and frivolous industry is so smart. I'll be honest, I don't read it nearly as much as I used to. But when I do, I often find myself thinking about things in a different manner. She gave fashion depth for me I guess and made it more than just about new clothes.
Is that when you started writing your own fashion blog?
I started a fashion website when I was in college because I was so miserable. It began when I saw an Altuzarra or Valentino dress and thought to myself, "this would be so beautiful as a wedding dress…10 or 15 years from now I hope I remember it." It was my place to document what I loved. I never told anyone about it, because it felt dorky. But then I started getting views and making connections with labels and people in the industry who would reach out to me.
What brought you to New York City?
During my last semester in college I moved to New York to assist the buyers at Intermix. I was still taking one class at GW, so I would travel to D.C. once a week for it. I was with them for six months until I got an offer to work at Hirshleifers.
What was one of the surprising things you experienced since moving here?
I'm constantly surprised by all the opportunities New York has to offer and the blending of such a variety of people. When I moved to New York, it was so cool to see someone like Alexa Chung on the street. When I'm at fashion shows, I end up being in the same room as so many people I look up to. It's cool to now be apart of an industry that I used to follow in college through a computer screen. It definitely feels surreal at times.
Tell us about your time working for Hirshleifers.
They are a family owned business and have a small team. The business is very personal. When they buy, they're thinking of certain clients in mind. It's very old school and traditional in that sense. Some of the people who shop there have been shopping for generations.
Lori [CEO/Buyer of Hirshleifers] is very cool and she has an edgy style. She brings really eclectic pieces to her customers. When Lori comes to buy from designers, she's the only one who picks up the really special pieces. When I was working at YSL during market week, she came in and was the only person to pick up the really cool python boots. I remember that so vividly for some reason. She chooses what she believes in and what she really loves and I feel like that typically translates to the customers.
Today you are what Gen Y dubbs a "street style star". Can you share how you worked to get access into the coveted world of Fashion Week?
Hirshleifers gave me a platform to expose myself. When I began working at Hirshleifers they didn't have any social media presence. They brought me on to help rebuild their site, start a blog, and grow their Instagram. I told Lori that she should start going to more shows because it was a great place for her to get exposure. At the time, she would only go to Chanel in Paris, — because it's Chanel. She told me she would only go if I would go with her. Of course for me it was a big deal. We started requesting tickets for the shows but I ended up going by myself. This lead to me also attending market appointments and getting to help the buyers. 
What was fashion week like for you at the time?
The first season I went to fashion week I was such a rookie. I would show up early to these shows that would start an hour late. One day, I was outside Alexander Wang eating a granola bar, waiting, and all of a sudden a photographer started taking my pictures. Within a few minutes there were several photographers, and I was thinking, this is so weird. That was my first moment. Then on WWD someone tagged me in a photo and that's how it started.
What were you wearing?
I was wearing a white button down dress from Derek Lam and these really cool blue python lace up heels. At the time I was wearing my own clothes. Other times Lori lent me bags from her personal collection and recently designers have reached out to me to lend me things too.
How do you choose what to wear to fashion week?
I go for comfort and things I would normally wear, otherwise I feel weird. I think I generally dress pretty simple and have one item that is more of a statement piece and pops. 
Tell us about what you're wearing now.
Today I'm very seventies. I got these vintage glasses that are very "Fear and Loathing", from Ebay. I'm very addicted to Ebay recently because they have such good vintage.
Since you mentioned that your plan for now is to stay in New York, what made you become so enamored by this city?
The accessibility of things and the opportunities that are here. You can rub shoulders with anyone here and that can be life changing.
What do you love most about New York City lifestyle?
I love that I don't need to have a car. That might be my favorite part. I love that I have friends from everywhere here. I have friends from home; I have friends that are Jewish; I have friends that are gay. Miami is a cultural melting pot, but they're all from South America
When you're missing Miami or Colombia, where do you go for a taste of home?
I love arepas. There's this place on 7th street called Caracas Arepas. All of my friends are Venezuelan, so we always fight about whether arepas are originally Colombian or Venezuelan.
Is there anything about Latin culture that you think New York is lacking in?
I always kiss people on the cheek to greet them. Some people think it's too proper, or it takes too much time. But that's how I grew up and kissing each person on the cheek to say good bye is normal. My friends sometimes get annoyed by it because it takes so much more time than a communal hand wave to say "bye" to everyone in the room.
Where do you like to spend your free time in the city?
I love the East Village, West Village, and SoHo. My favorite restaurant is Lucien. It's a french bistro that makes you feel like you're in Paris. The people are so friendly. It's very casual but it's also very energetic and loud which I like.
Any other favorite restaurants?
There's this place Hasaki which has good sushi. It's low key and not super pricey. I like the new Bowery Market that just opened up and the small omakase place inside called Sushi on Jones.
I love Sant Ambroeus in SoHo. I'm always skeptical about saying Sant Ambroeus because people think it's a scene, but the service is amazing and the food is amazing. You can just hang out there. Sometimes I just go there to sit there for hours and have a glass of wine and dessert. I only go to the SoHo location; I feel like Ali has done a really amazing job with it. I really love Shake Shack, the burger at Mercer Hotel, and Egg Shop. I also love Two Hands when I'm trying to be healthy and Rin Tin Tin is really good for drinks. 
What are some of the challenges of working in New York and the world of fashion?
I have an existential crisis every three months where I would think, "what am i doing? I'm not doing enough here!" I'm very antsy about my next career move but I'm glad that I'm in a position to choose my next move. It's like having too many options at a salad bar. I can go in so many directions, and I don't really know where to begin.
 Where do you see yourself in the future, let's say 5 years?
I'm very open to moving and living in LA, London, or Paris. If the right opportunity came along for me, I'm in the position where I'm not tied to New York. I'm really used to change, and sometimes I crave that change. I love New York, but I think that I can always come back here. I love the position of an editor or fashion director. I'm also interested in consulting brands and helping them further develop their business.
Do you think you will go back to blogging about fashion?
I think I'm going to start doing it again. Since I stopped doing it, I feel like I'm not as stimulated. It's like a personal space for me to write, have ideas flowing, and be creative in general.
For more of Juliana's story subscribe to First Gen Fashion
SHOP THE LOOK //