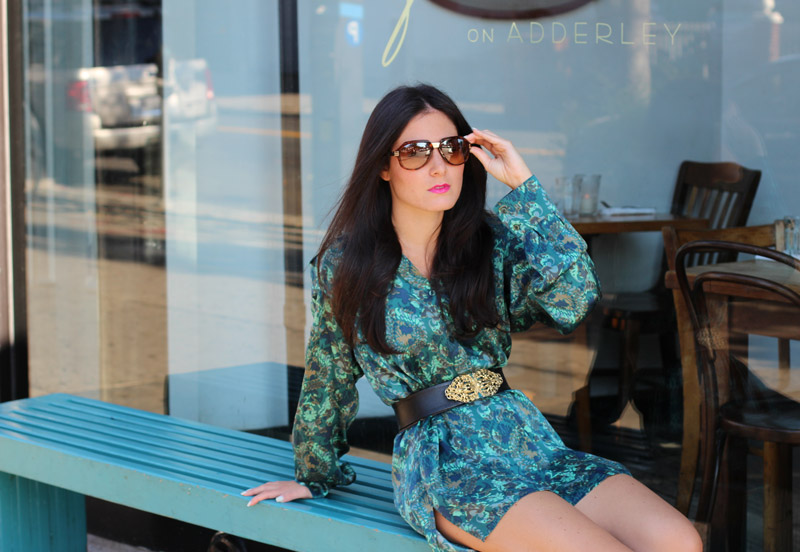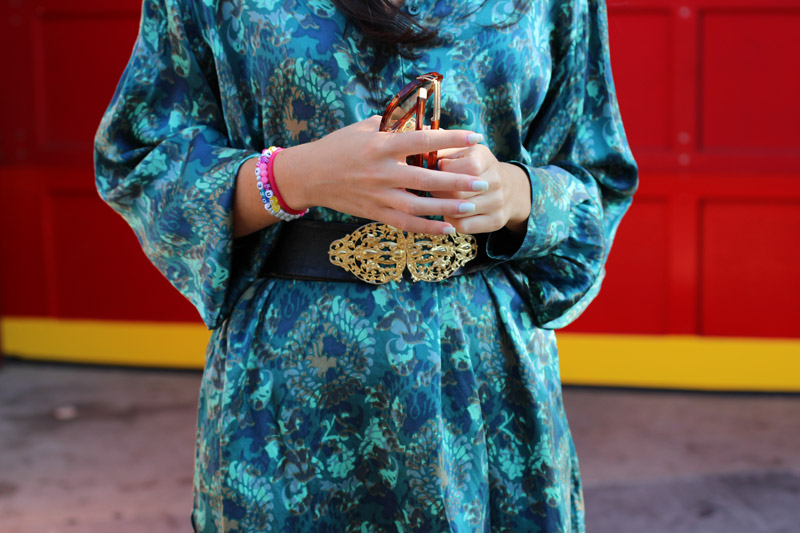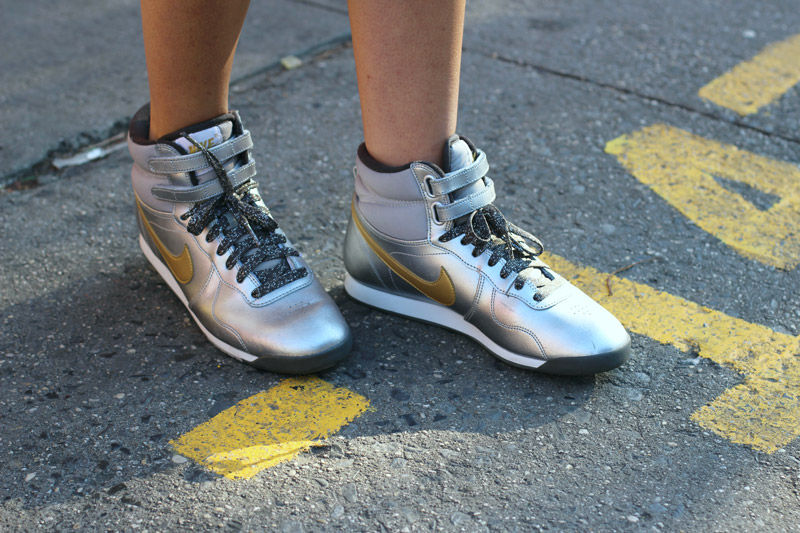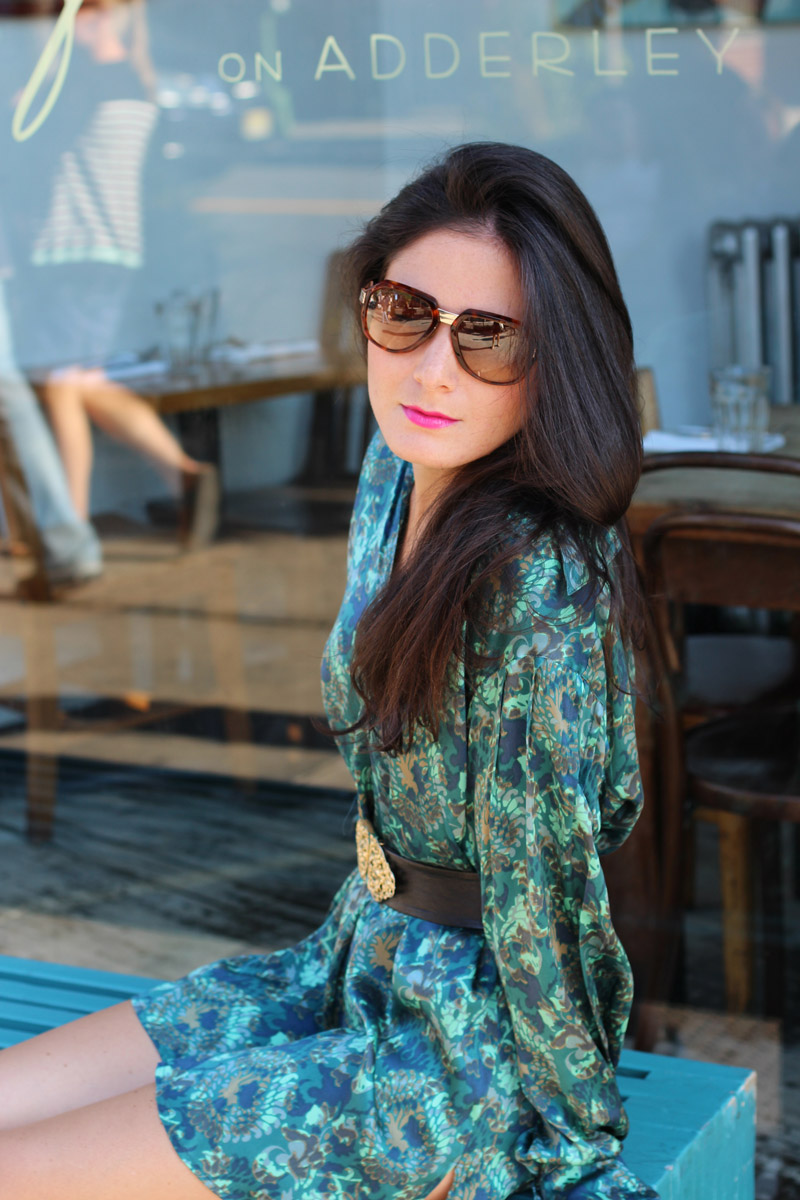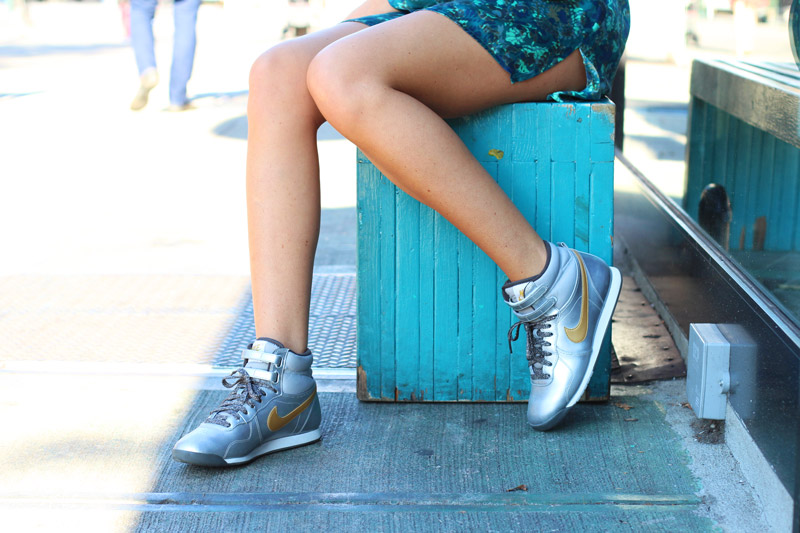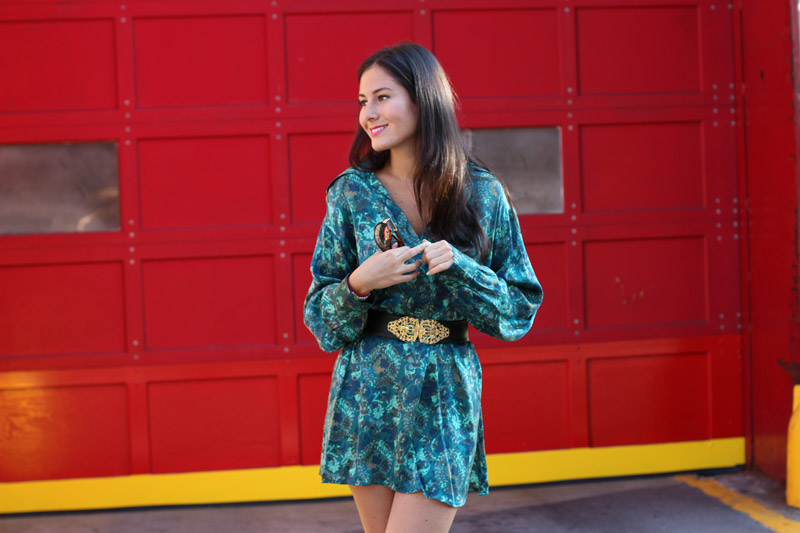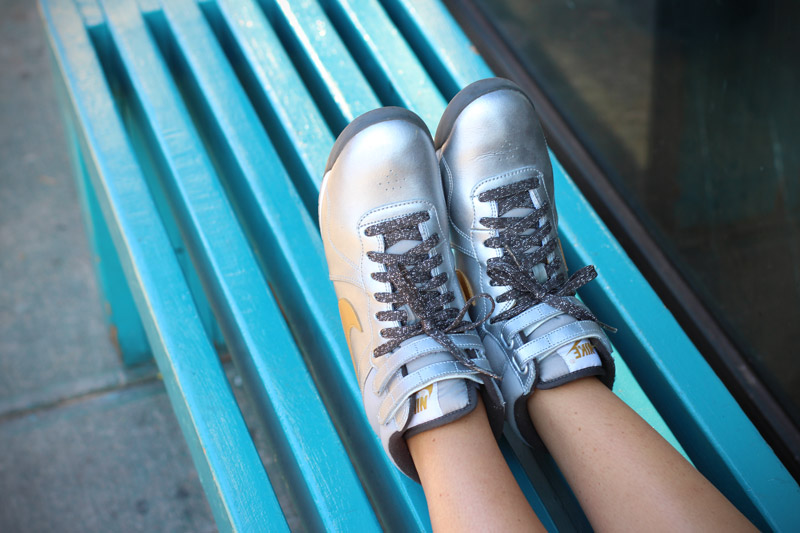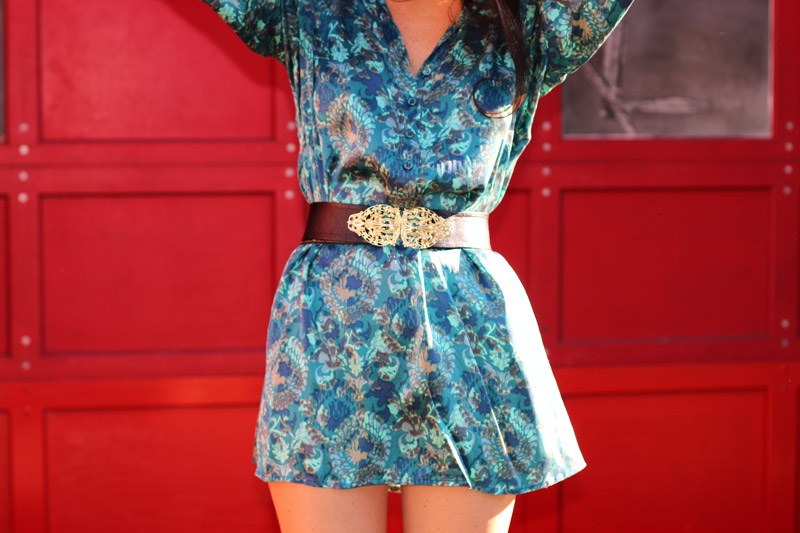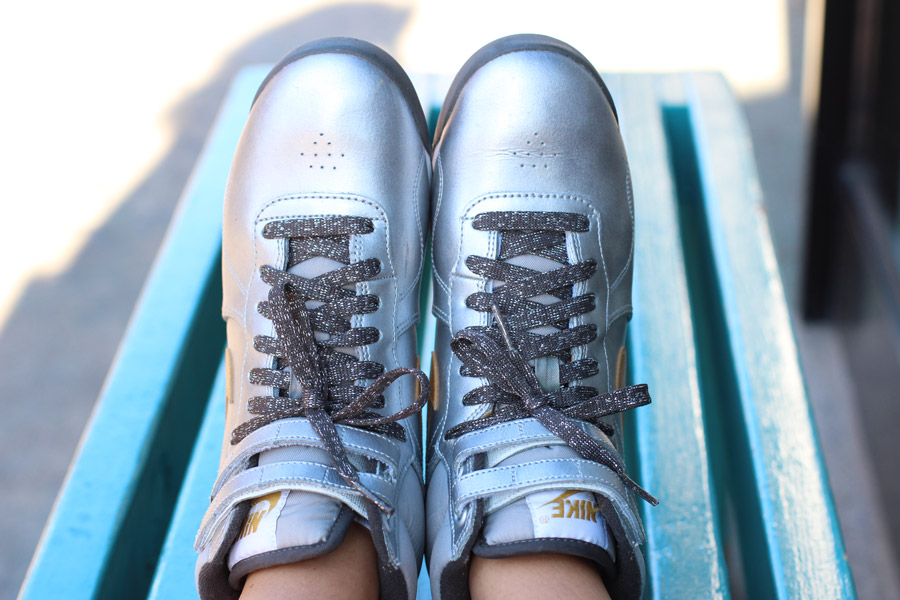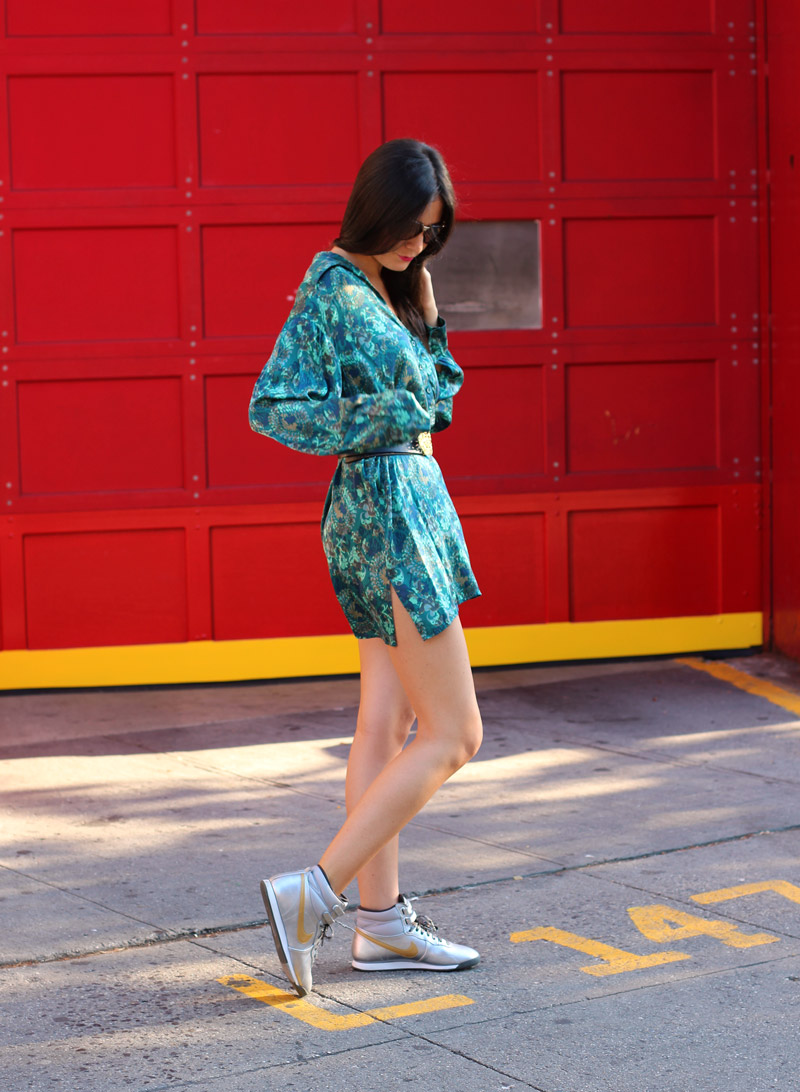 Samantha has an affinity for finding vintage treasures and sporting trends that suit her colorful and risk-taking personality. Although a book-smart barrister by day, her own curiosity has dubbed her the girl in-the-know amongst her family and friends. She is constantly discovering new places to shop, dine, and explore in New York City where she was born and raised.
How would you describe your personal style.
I have always had a tomboy streak in me, so I usually go for minimal or basic pieces in neutral colors. I'm a winter, which is based on my coloring. I look best in black, white, and jewel tones but black and white are the easiest to match. Its very important to know your coloring and which colors look best for your particular skin and hair color. Also, I love grey, so I love that it's in this season! I only really wear color in the summer, because I think I'm too pale in the winter for bright colors. But when I have a tan I love lots of colorful and feminine silk pieces.
What's one trend you think will stick around for awhile?
Trends move so fast these days because of the internet, globalization, and fast fashion but I hope grey is here to stay!
A trend you wish would go out of style?
The pointed-toe. Pointed-toe boots remind me of witches' shoes so I would like to see the return of a more rounded toe.
What's one piece you're currently coveting.
I'm trying not to look at clothing/shopping while I'm fun-employed. When I do start working, I will want a work wardrobe like that of "Alicia Florrick" in The Good Wife.
The first place I will go will be a sample sale and probably Topshop. But I also really want to go check out the new & Other Stories store in Soho, it's a higher end, higher fashion sister line of H&M.
How do transform your wardrobe from one season to another? Any secrets?
I don't listen to the "don't wear white after labor day" rule. I love wearing winter white, so I get to wear lots of my white jeans in the winter. Also, lots of basics. It helps for easy mixing and matching and that way if you are wearing a "wow" piece, it stands out without having to battle other parts of your outfit.
Tell us about what you're wearing today?
The dress is actually a plus-sized Moschino women's blouse. I am so drawn to the colors in it and it's a jewel tone!
The belt is vintage Christian Dior that my mom got from her friend who buys and sells estates. The big money in his industry comes from antique furniture. He always has knick-knacks and small items that are awesome but end up being stored away and forgotten in one of his warehouses. That's how my mom met him; he has a warehouse a few blocks away from my apartment and one day my mom went snooping while he was unloading a truck and introduced herself.
I can't remember exactly where I got the shoes, but I'm pretty sure they were a freak find at either Marshall's or T.J. Maxx for like $30. It was love at first sight, and I hardly wear them because I don't want to ruin them. I also walk funny in them because I refuse to put a walking crease into the silver leather.
The bracelets are friendship bracelets that Vera made me for my birthday. One says my name and the other, "lose yourself to dance".
For more of Samantha's story subscribe to First Generation Fashion
Shirt: Moschino | Glasses: DSquared2 | Belt: Christian Dior | Shoes: Nike