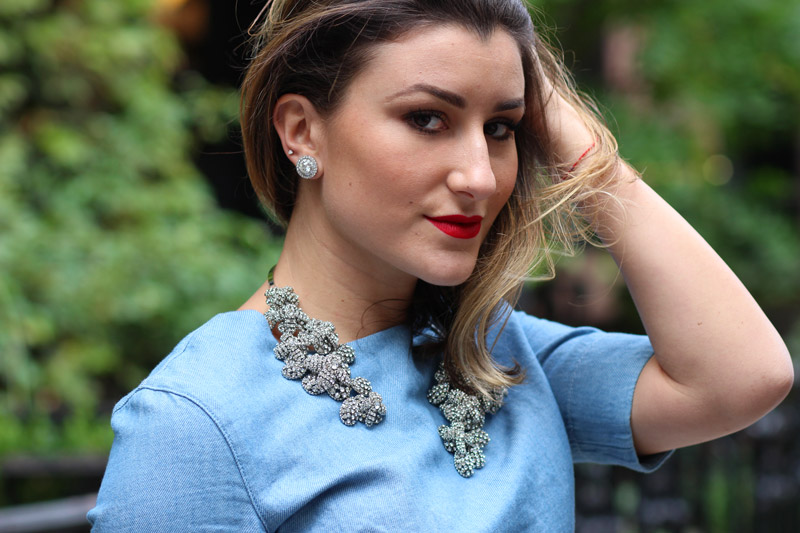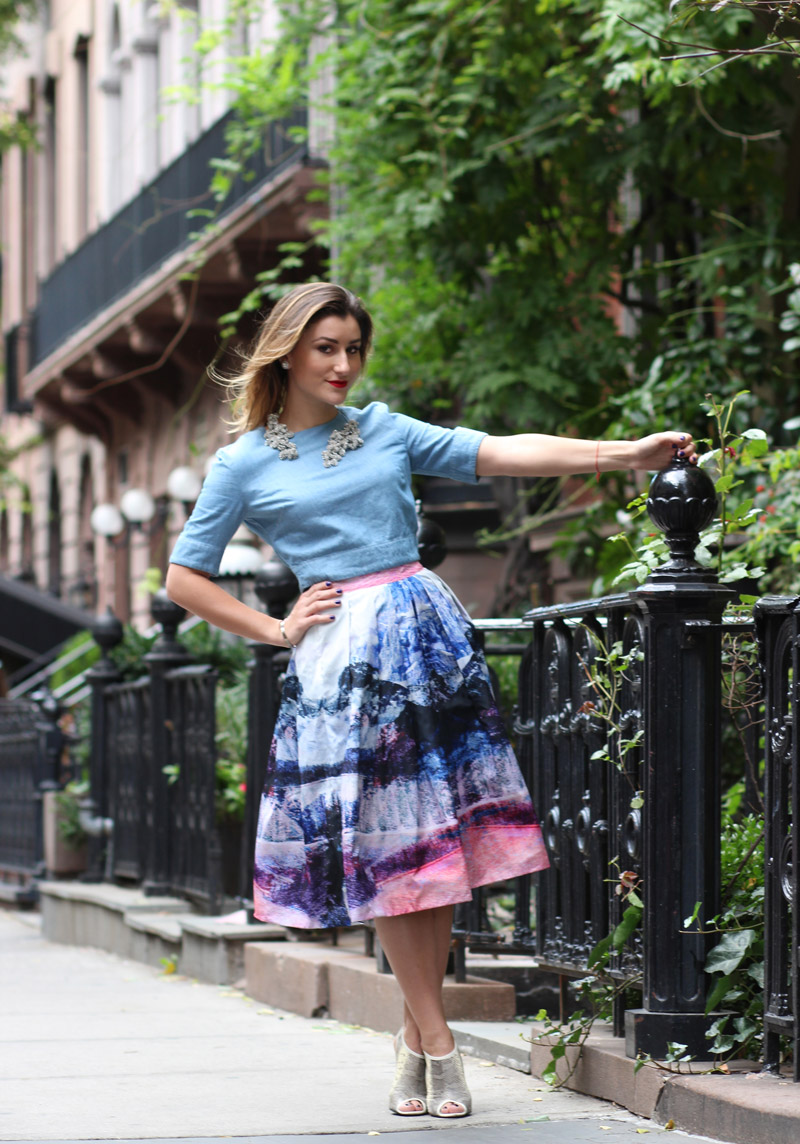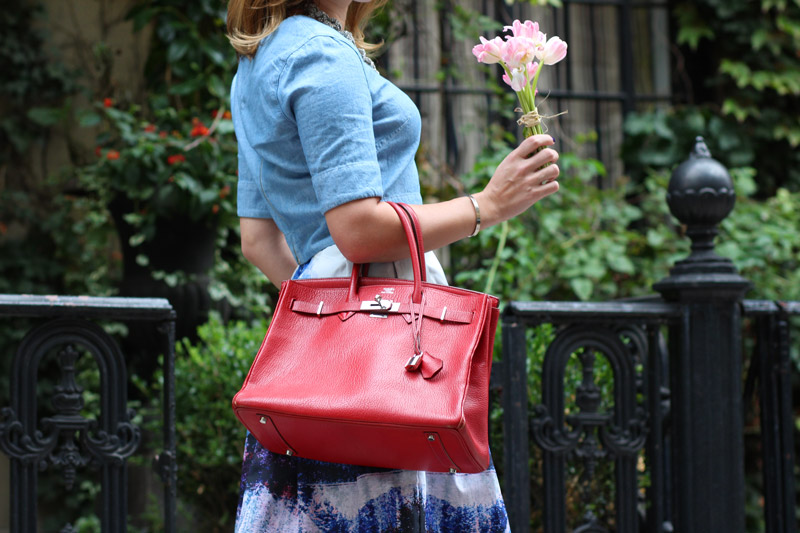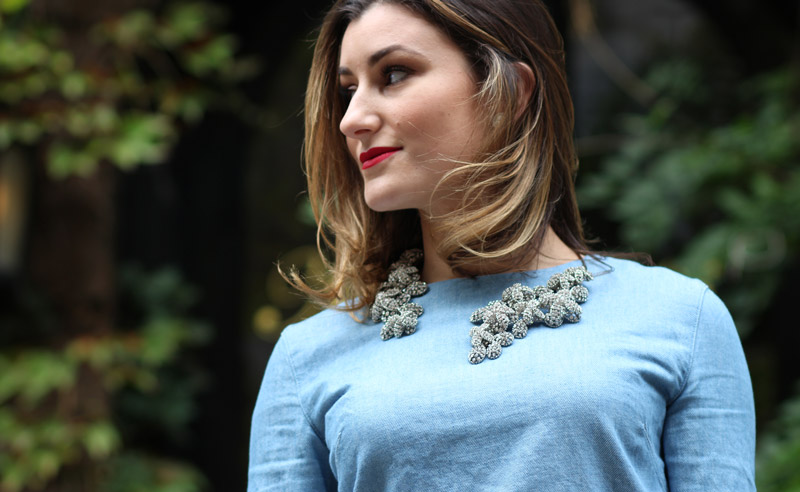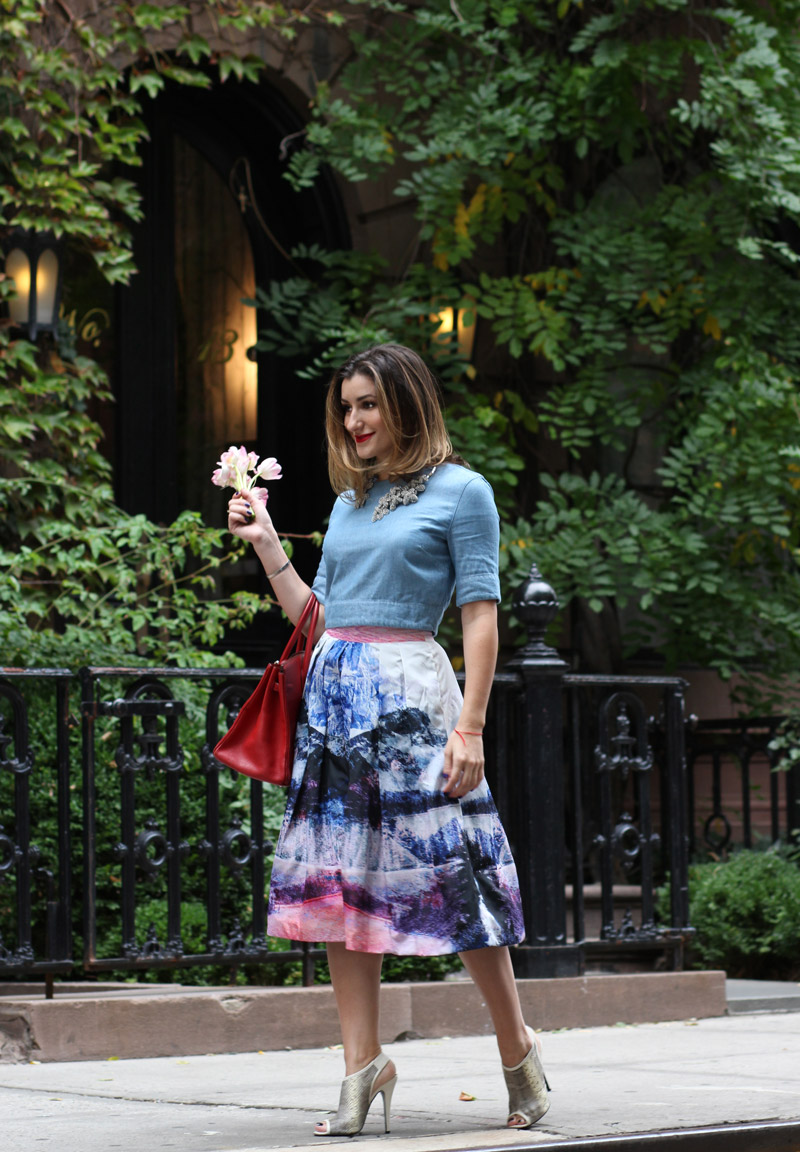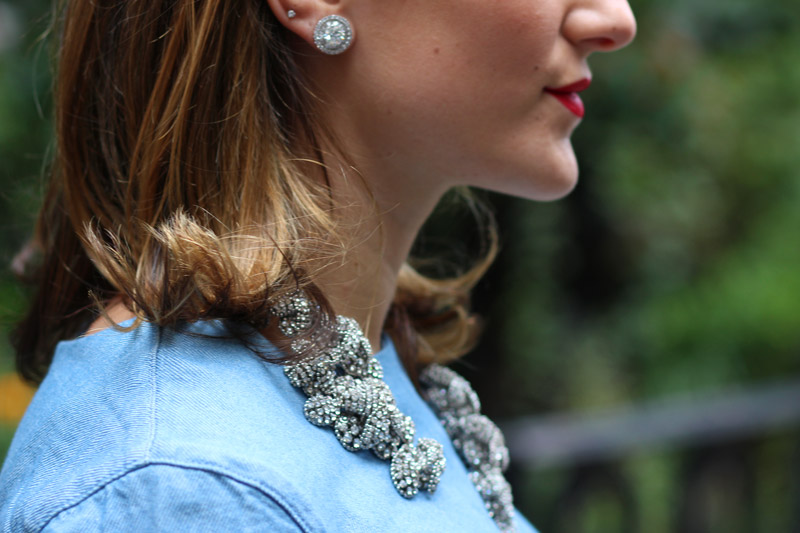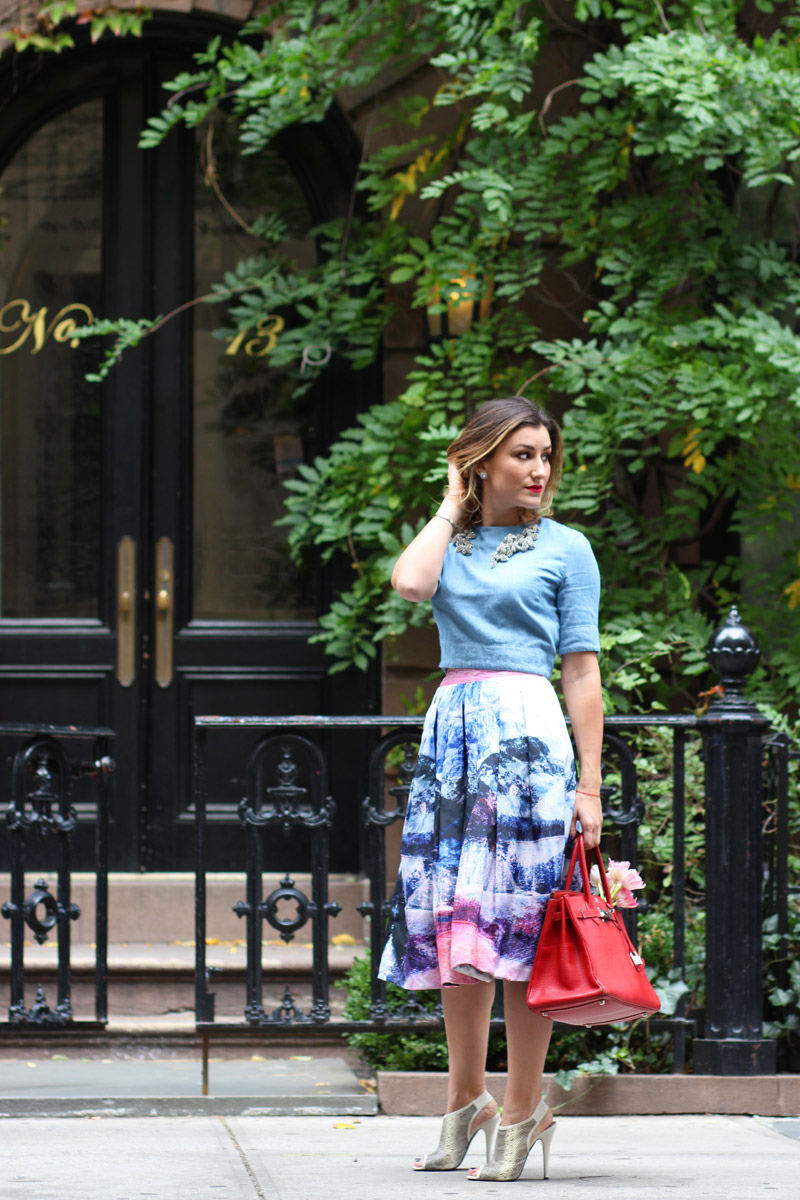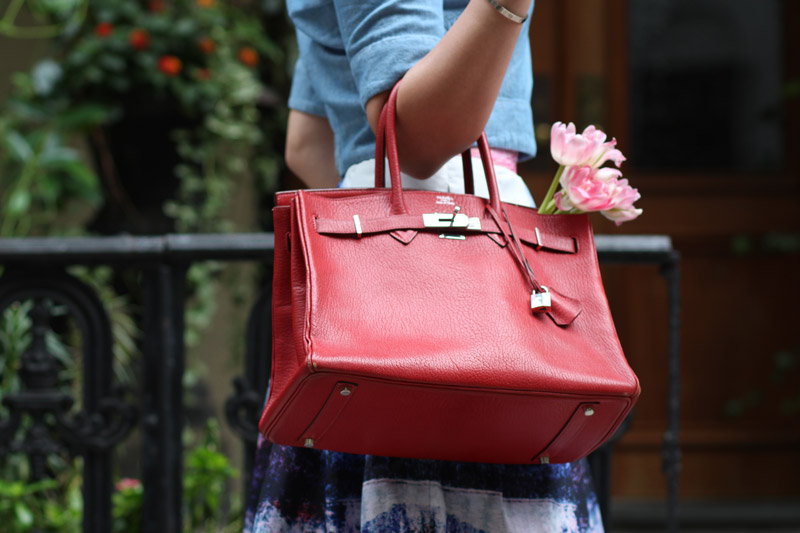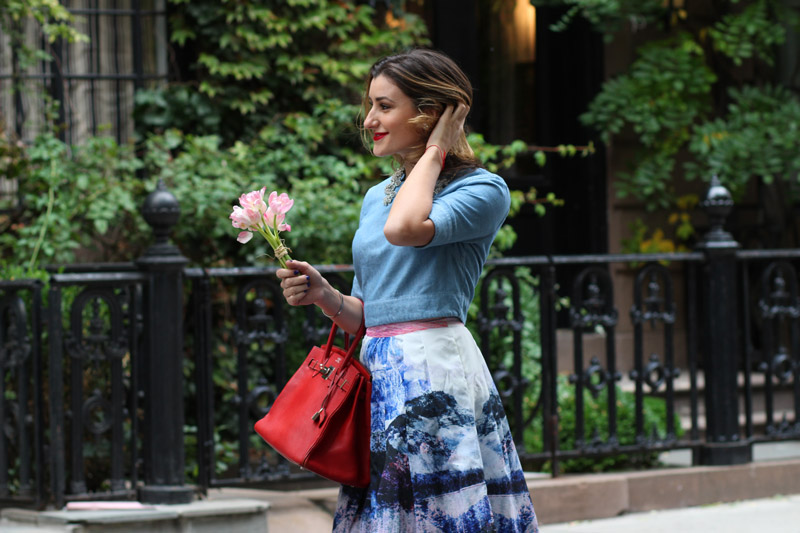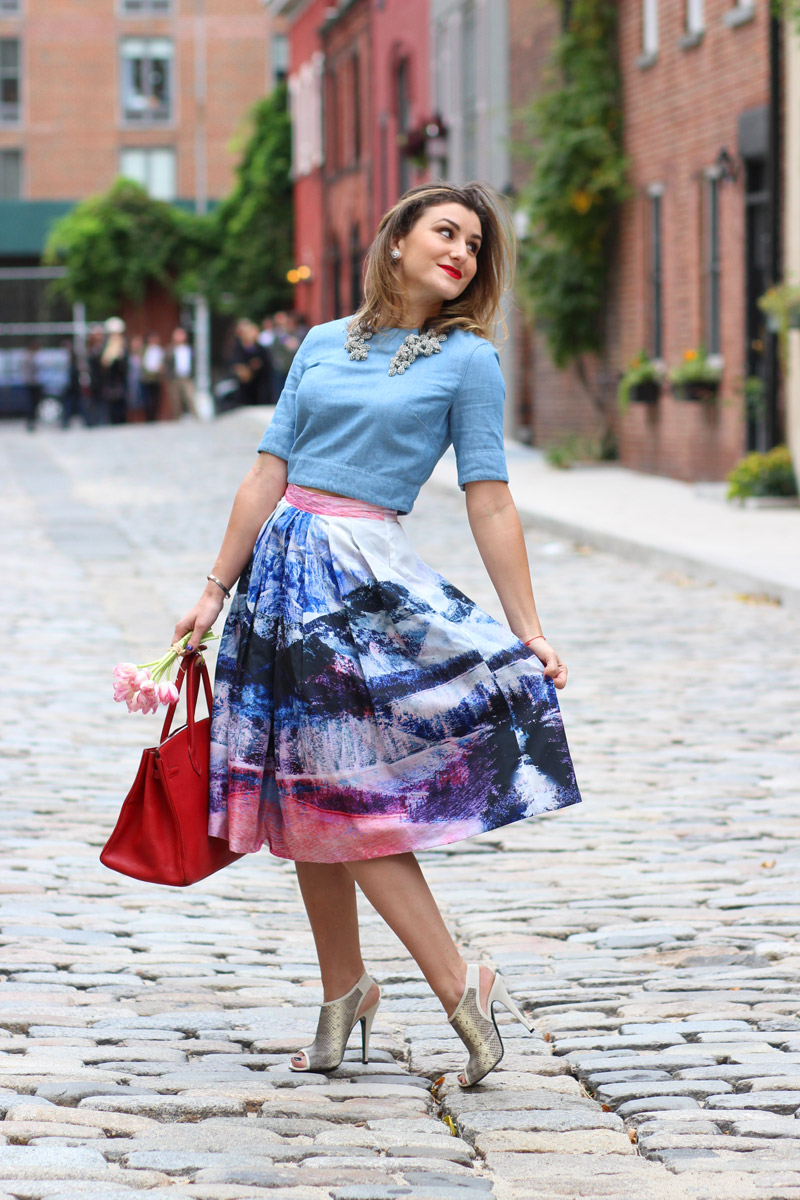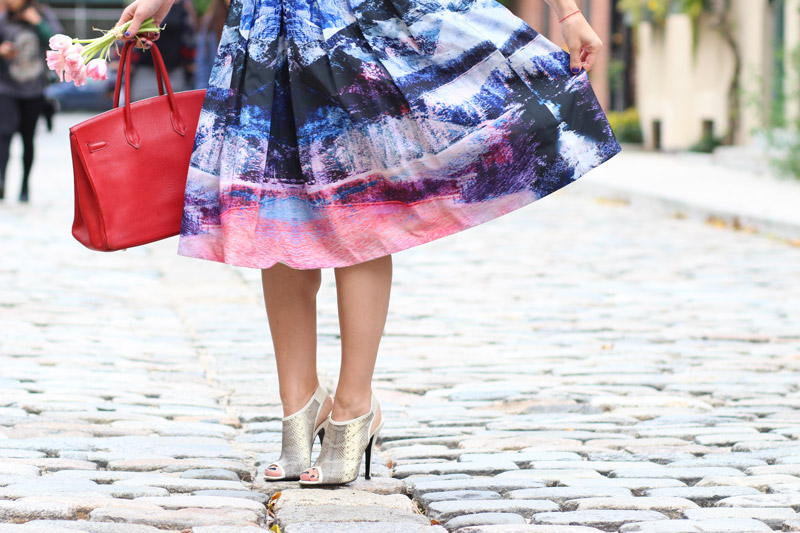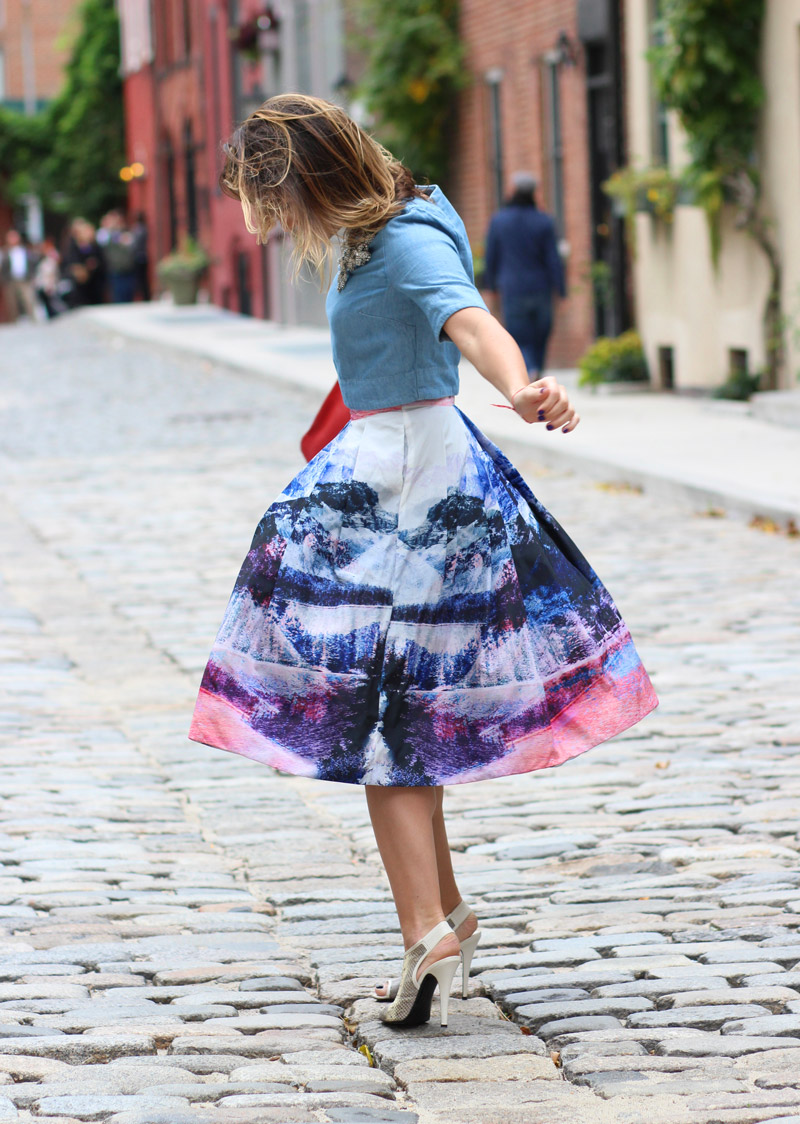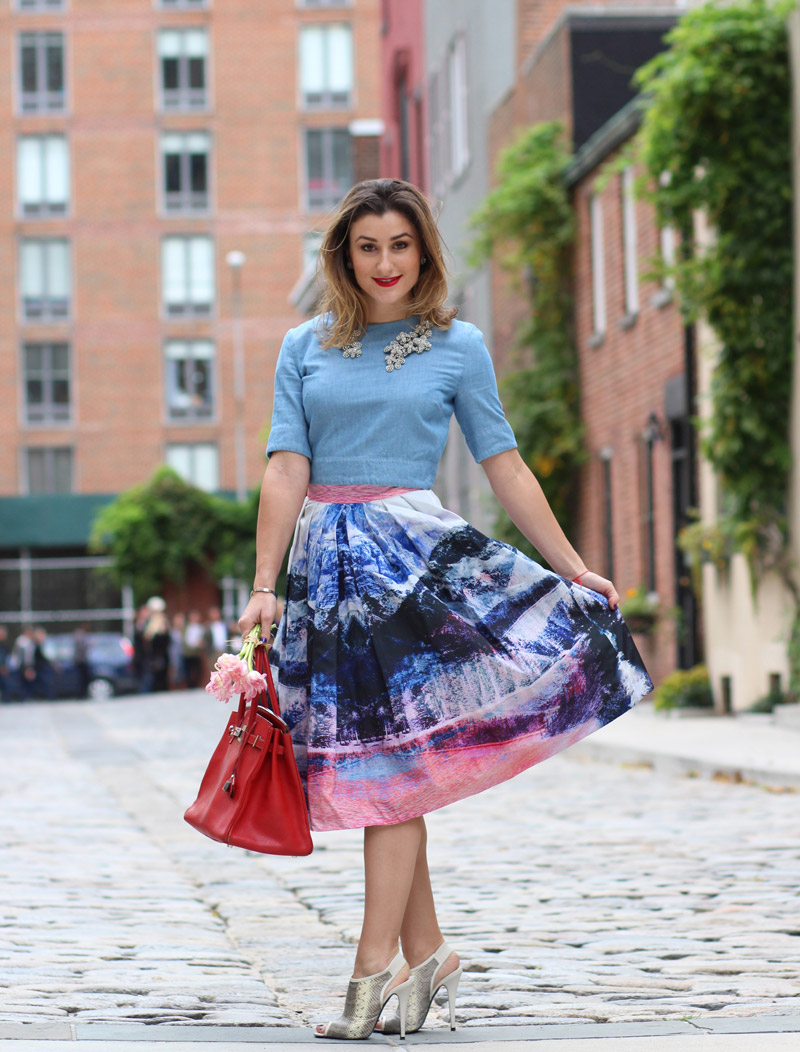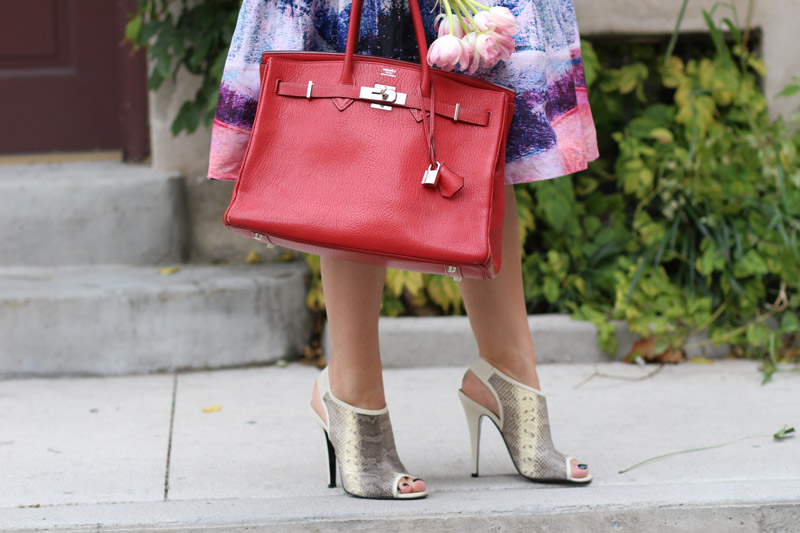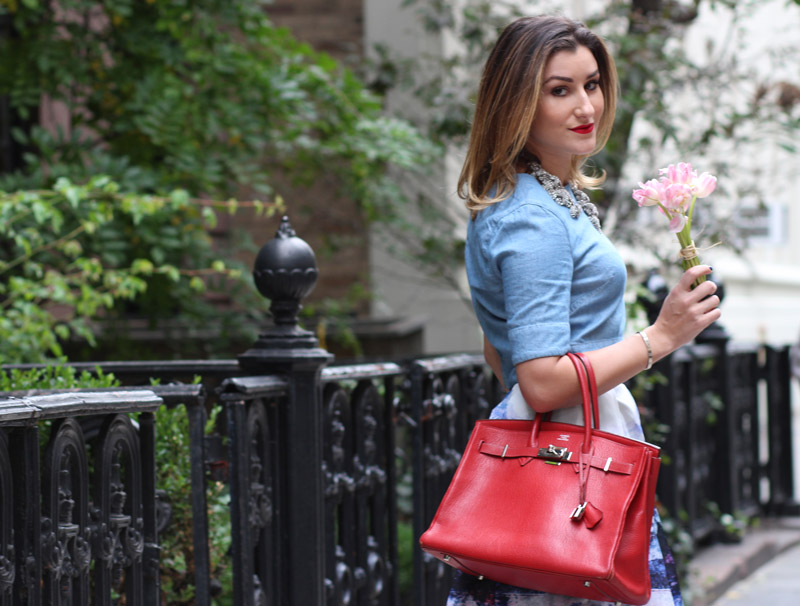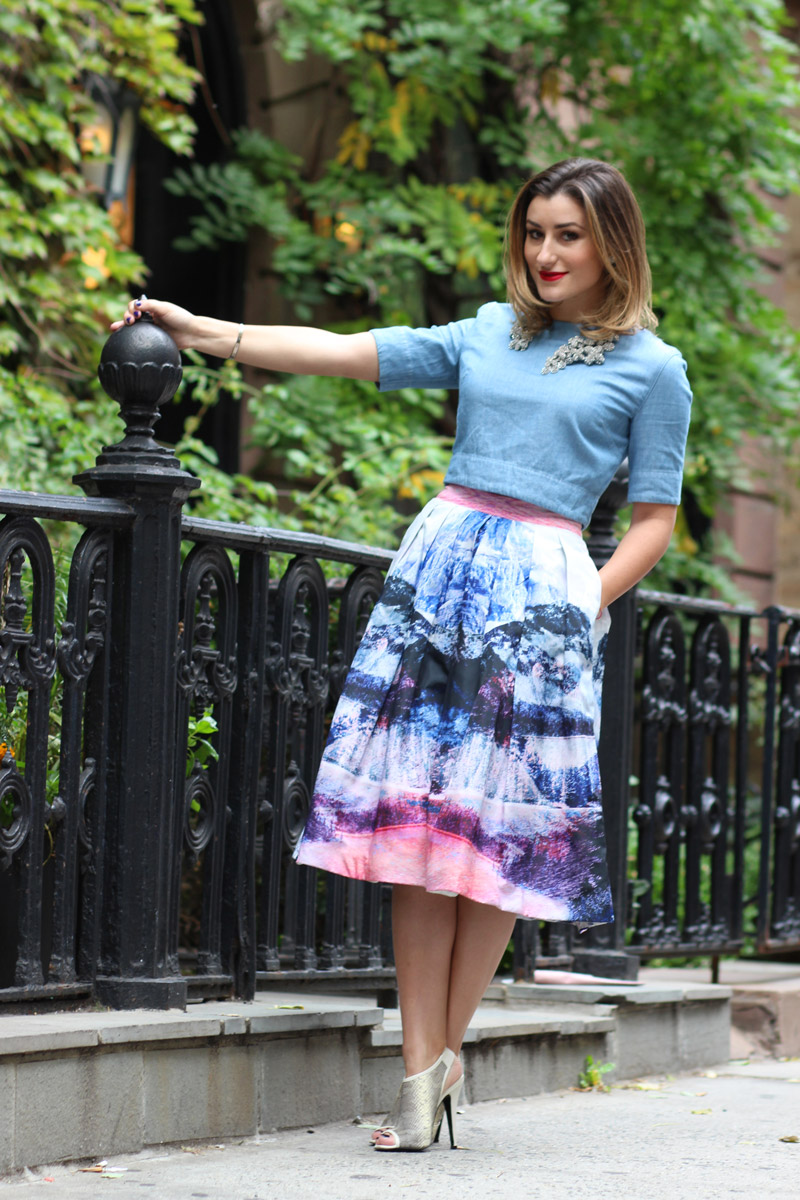 Nicole is likely to be the most ambitious fashionista in the entire New York metropolitan area. She is an international competitive ballroom dancer, a graduate from Hofstra University, and a fashion designer for two new labels. Nicole's love of fashion began in her early years of rummaging for vintage treasures in her own mother's closet. As a professional dancer, she developed a unique taste for form-flattering pieces and contrasting colors. Today she combines all of these influences to pull together looks that balance European glam with modern Americana trends.
Tell us about your background. 
I was born in New York, but my parents are from Kharkov, Ukraine. They came in 1978, one of the first waves of the Russian Jewish refugee immigration. Russian was my first language and I am still fluent; I also speak Hebrew. Back in Ukraine, my mom's grandfather was a Rabbi. Since the Soviet Union banned religion, he was thrown in jail many times because he would conduct services and teachings.
Did your parents meet in New York or in Ukraine?
My parents were high school sweethearts. They had to say goodbye to each other when my mom and her family were leaving for the U.S. A year later, my father left his family behind in Ukraine to chase after her! They got married and started their family in America. Slowly, more of my Dad's family immigrated but not everyone; I never got to meet my grandparents. They didn't come over and passed away when I was very young.
How does your heritage influence your life today?
My parents came here with nothing. They were so hungry for the American dream, and they worked their asses off to achieve it.
When they first came, my mom worked for a costume jewelry designer Miriam Haskell and my dad sold hats on the street. He had an engineering degree in Russia and soon decided to pursue his own mortgage company in America. My mom worked for a major commodity firm and was in charge of an entire floor of their back office operations. They both made it to the top of their respective fields, and inspire me to live out the American Dream.
How did their dreams influence yours?
My mom had an appreciation for fashion, and the little money that she could save she chose to spend on quality pieces. She really believed in investing in something that would last. My love of fashion comes from her, and today I am a designer and stylist. She also loves the arts, so she sent me and my brother to ballroom dancing lessons when I was 14. Starting at 14, I was at a disadvantage and had a lot of catching up to do. Despite that, I was able to reach the pinnacle of my dancing career, just like my parents. I had the best coach in the world, Maksim Chmerkovskiy. All of my hard work paid off when I was selected to dance for Dancing With The Stars.
What did you love the most about dancing?
I loved that you form a dance family. We joke that dancing is a virus, but we really are all so close. I also got to experience so much culture and travel the world. Dancing is much more popular outside the U.S., it can be a career in other parts of the world. I got to go to Hong Kong, Macau, England, Germany, Spain, and France. I even lived in Las Vegas for a month helping Maks choreograph Le Reve!
Competitive dance was also my introduction to the Russian community. It's very popular among Russians and most of the people I danced with spoke Russian. Spending all that time with my dance family helped me relearn the language and adopt a colloquial vocabulary.
In what ways does dancing influence your life today?
Dancing helped lead to my start in fashion design and styling. I was able to perfect my makeup skills and adopt a unique eye for costumes that compliment the female form. Growing up in this environment allowed me to get the experience that I use today in designing my own line.
For more of Nicole's story subscribe to First Generation Fashion
Top:3×1 | Skirt:3NY | Shoes: Jenni Kayne | Bag: Hermes | Necklace: BCBG Runway