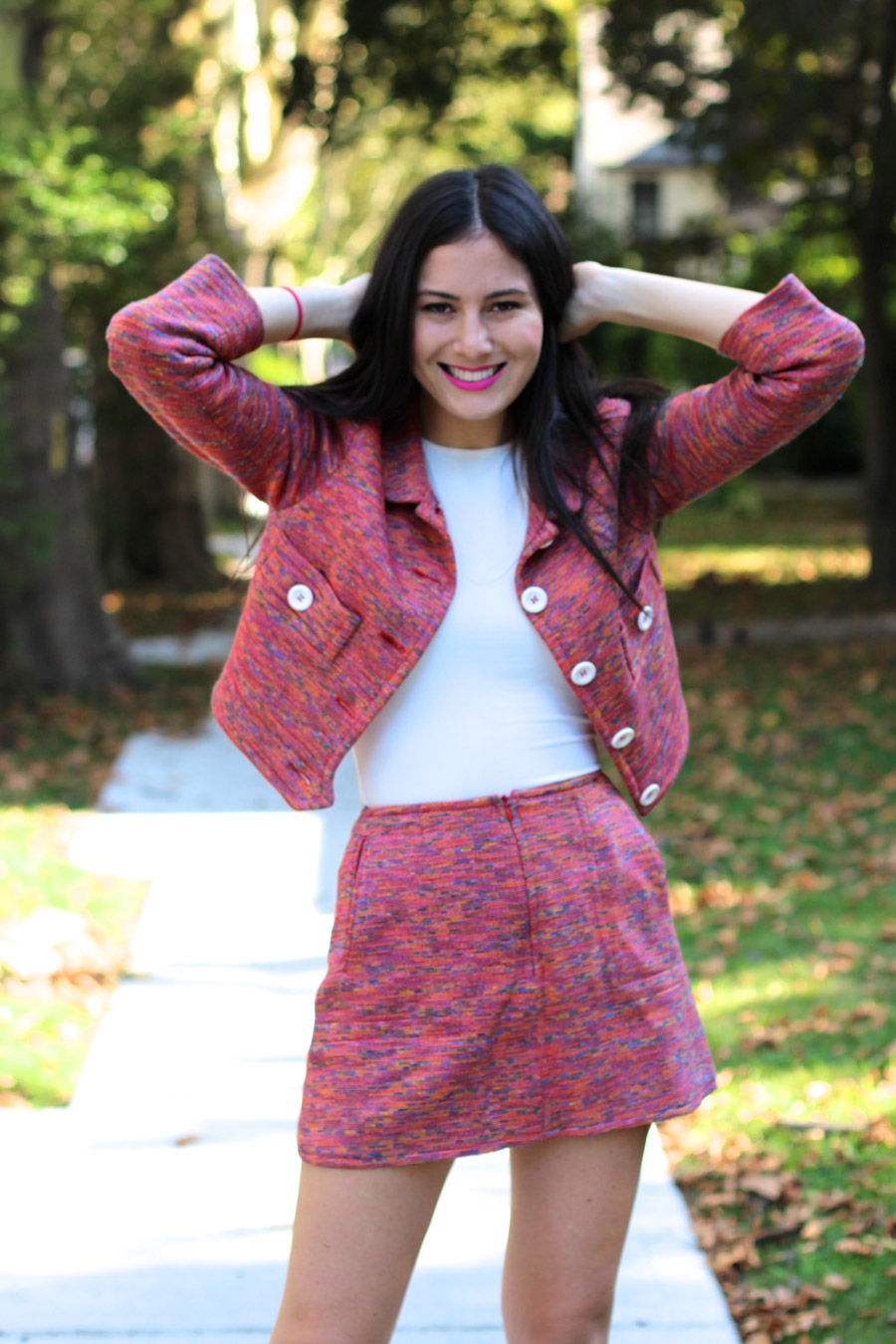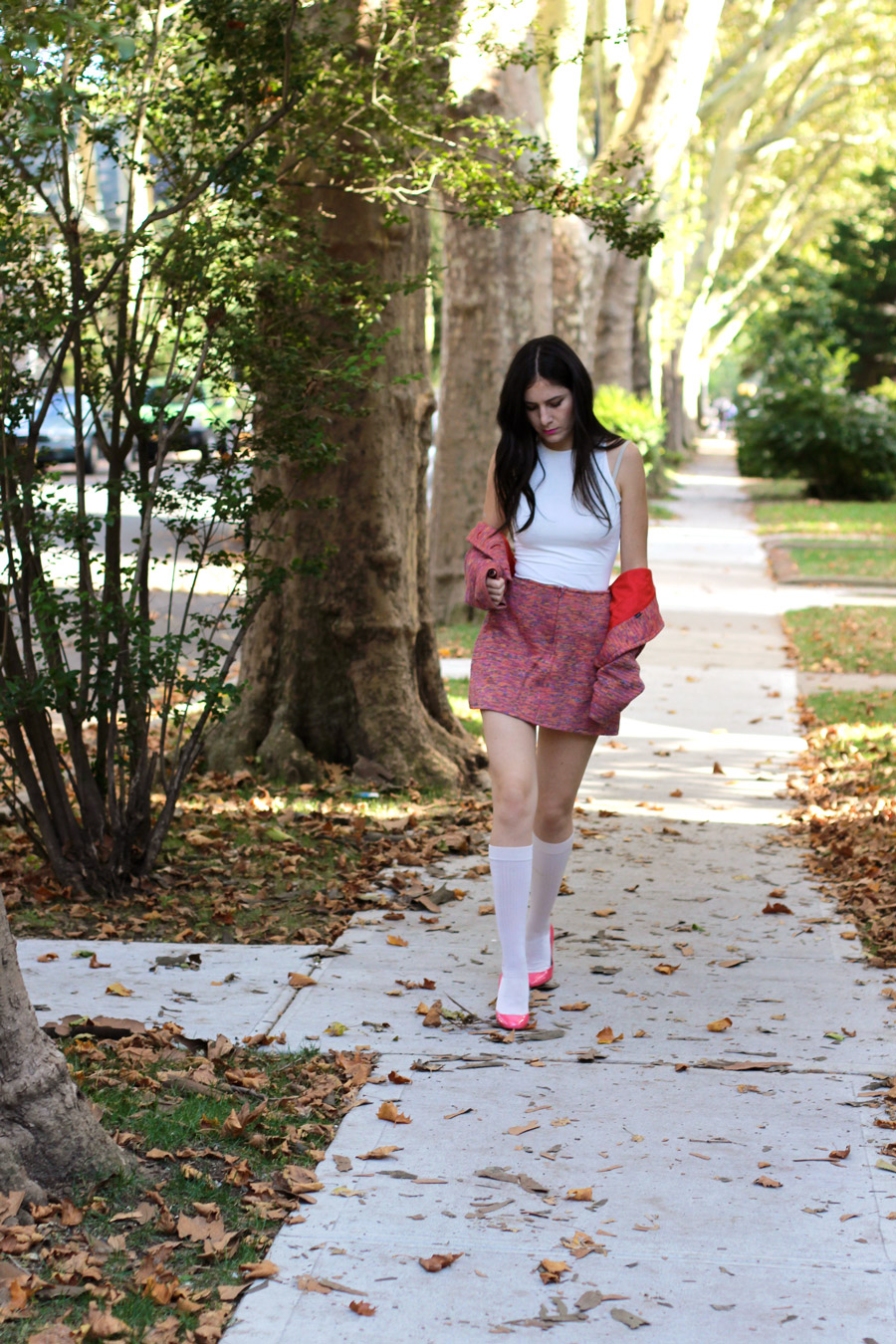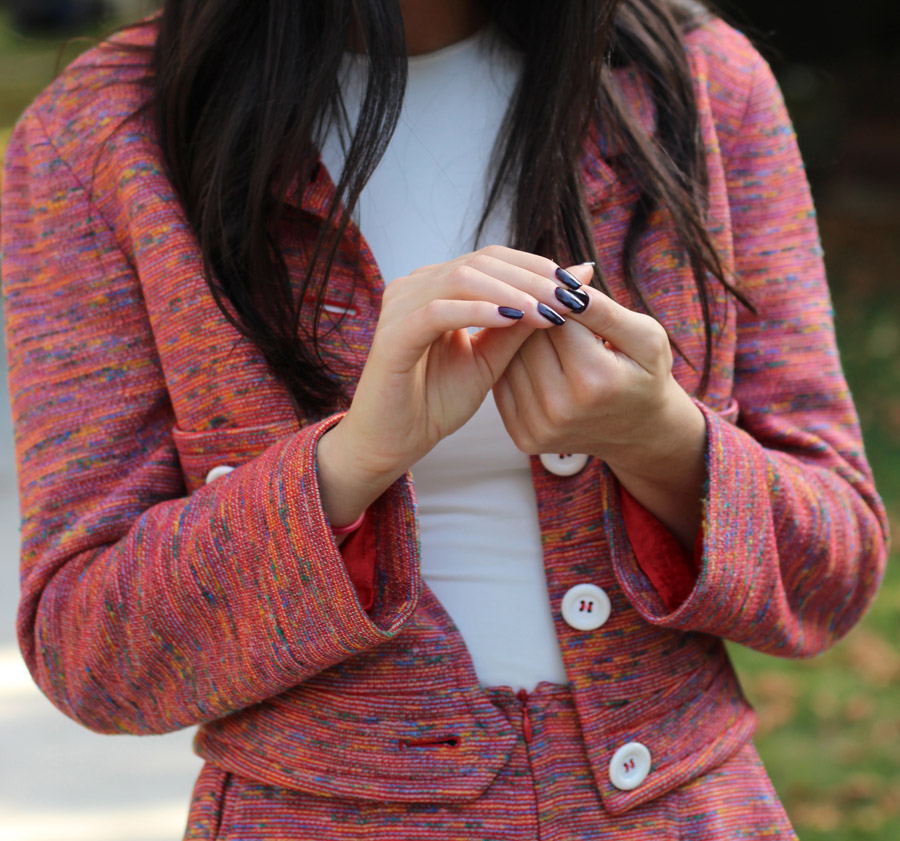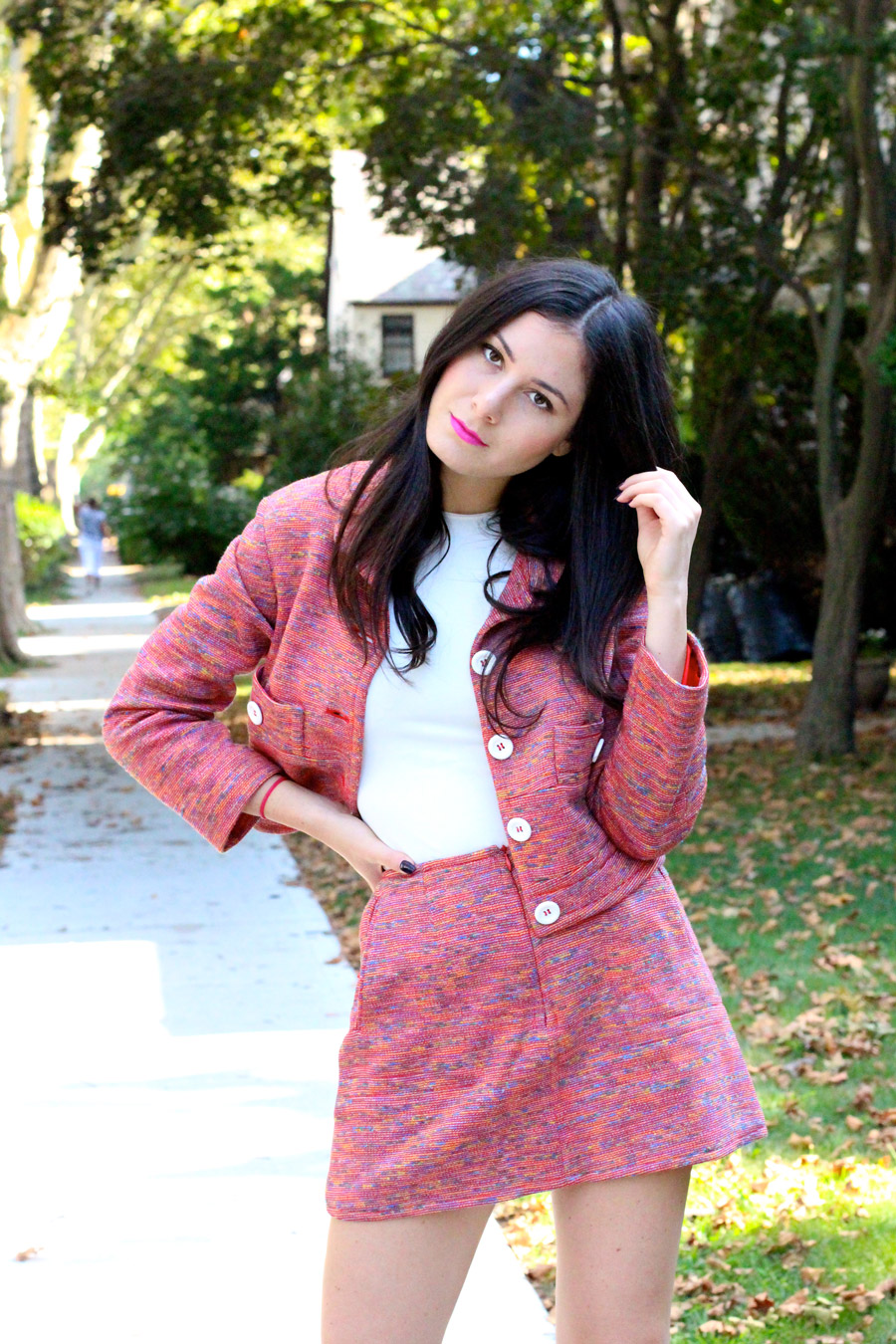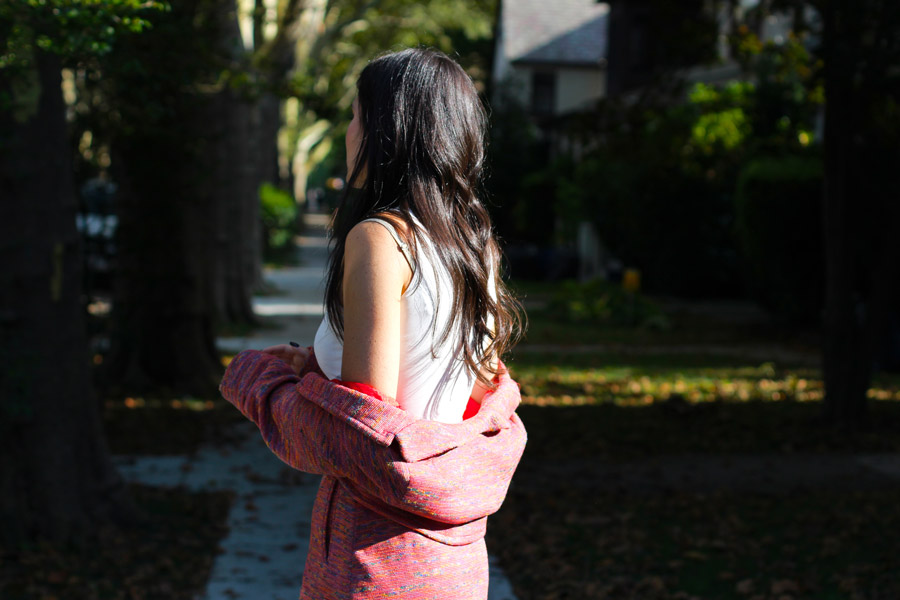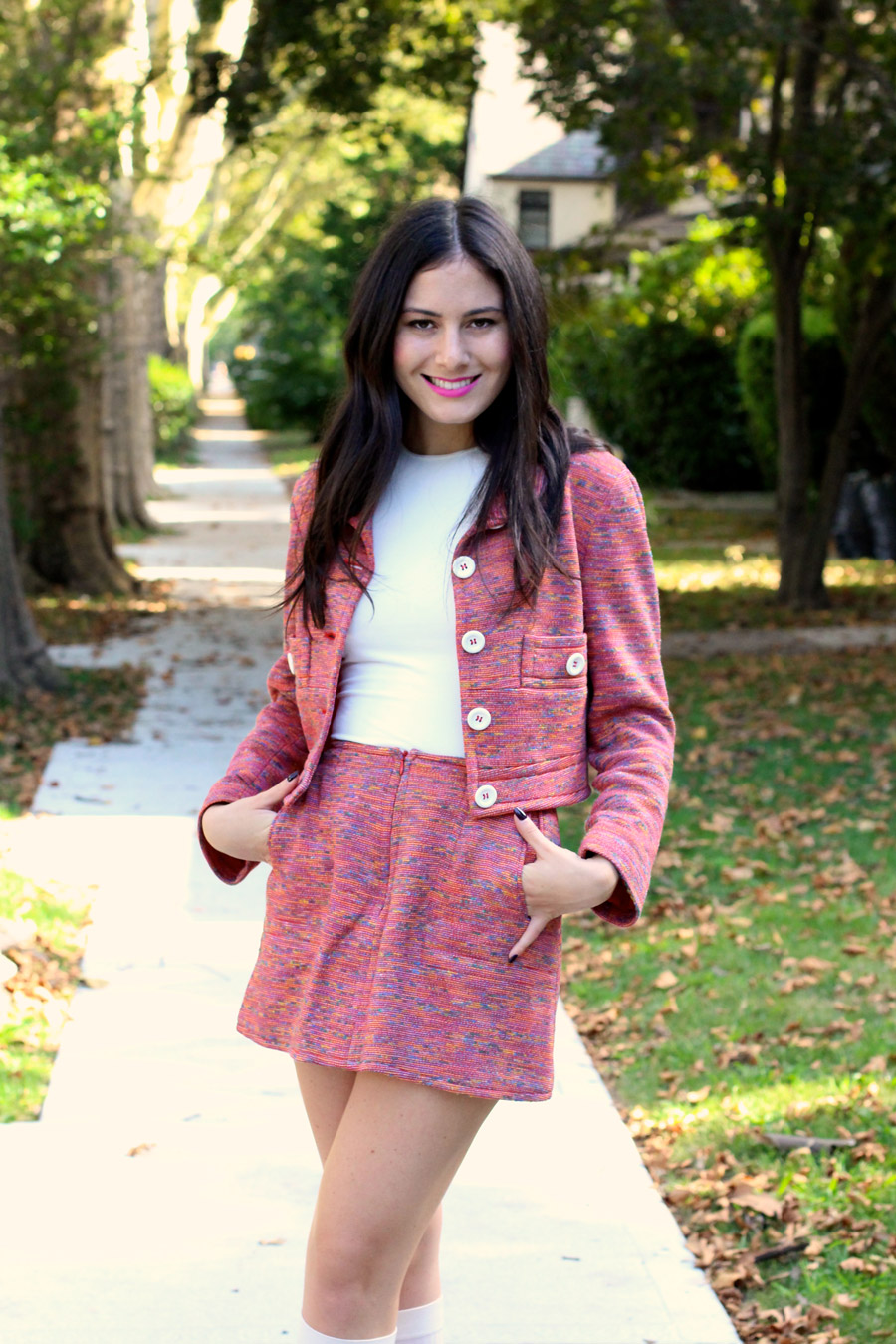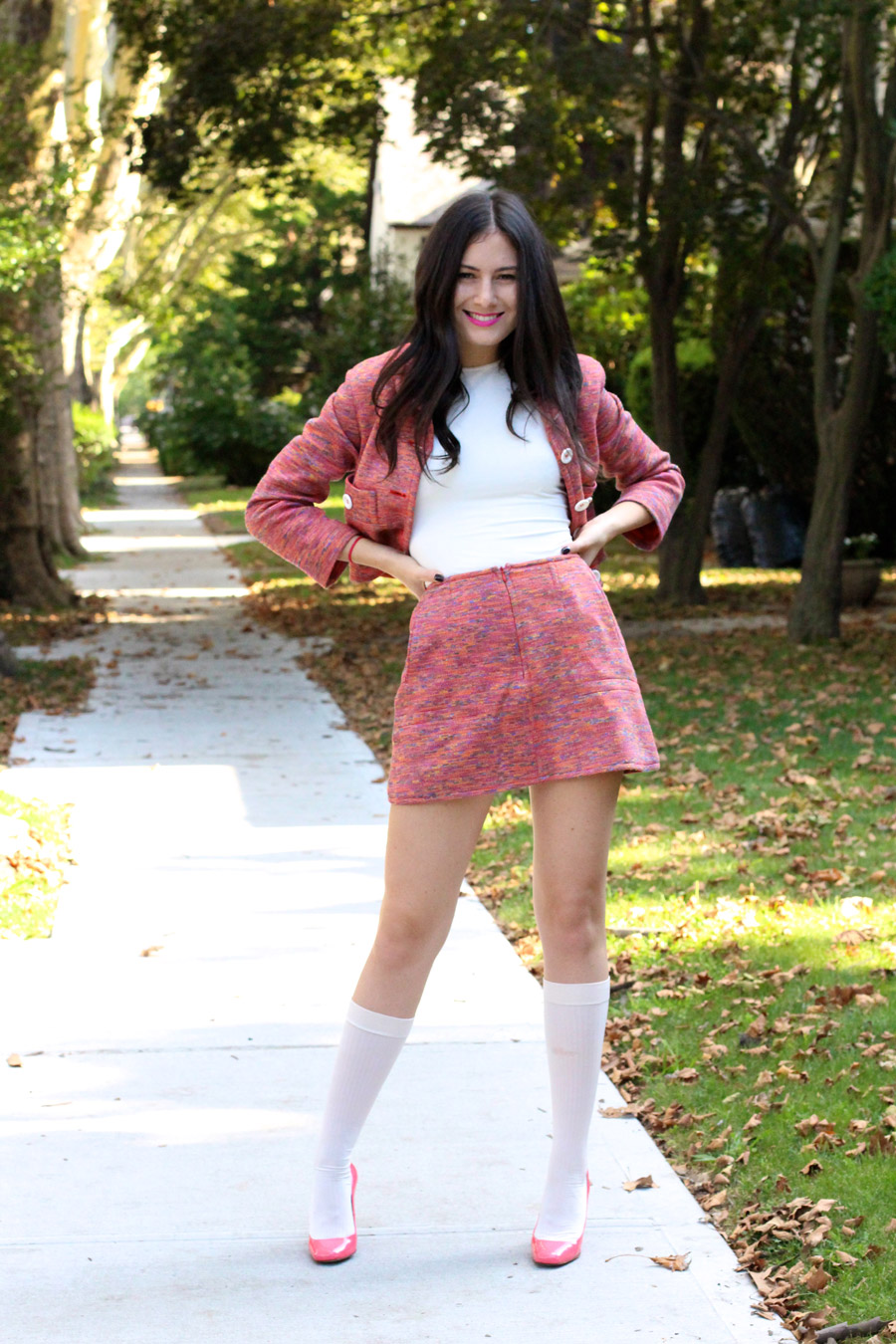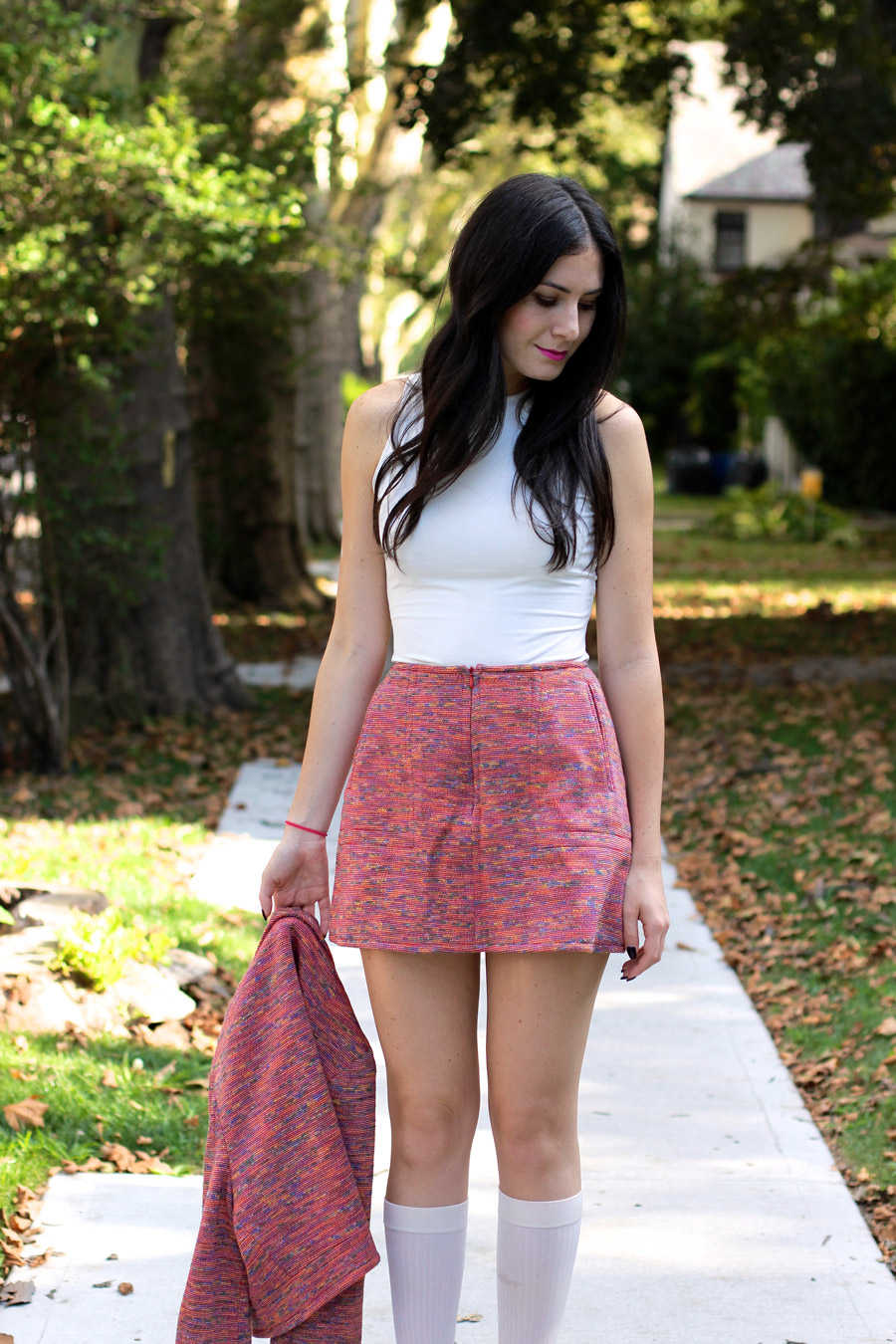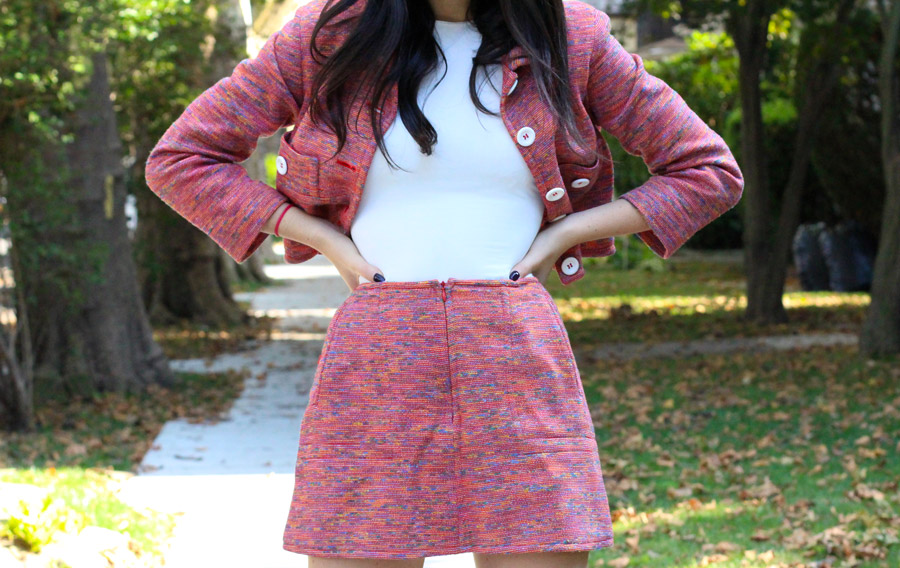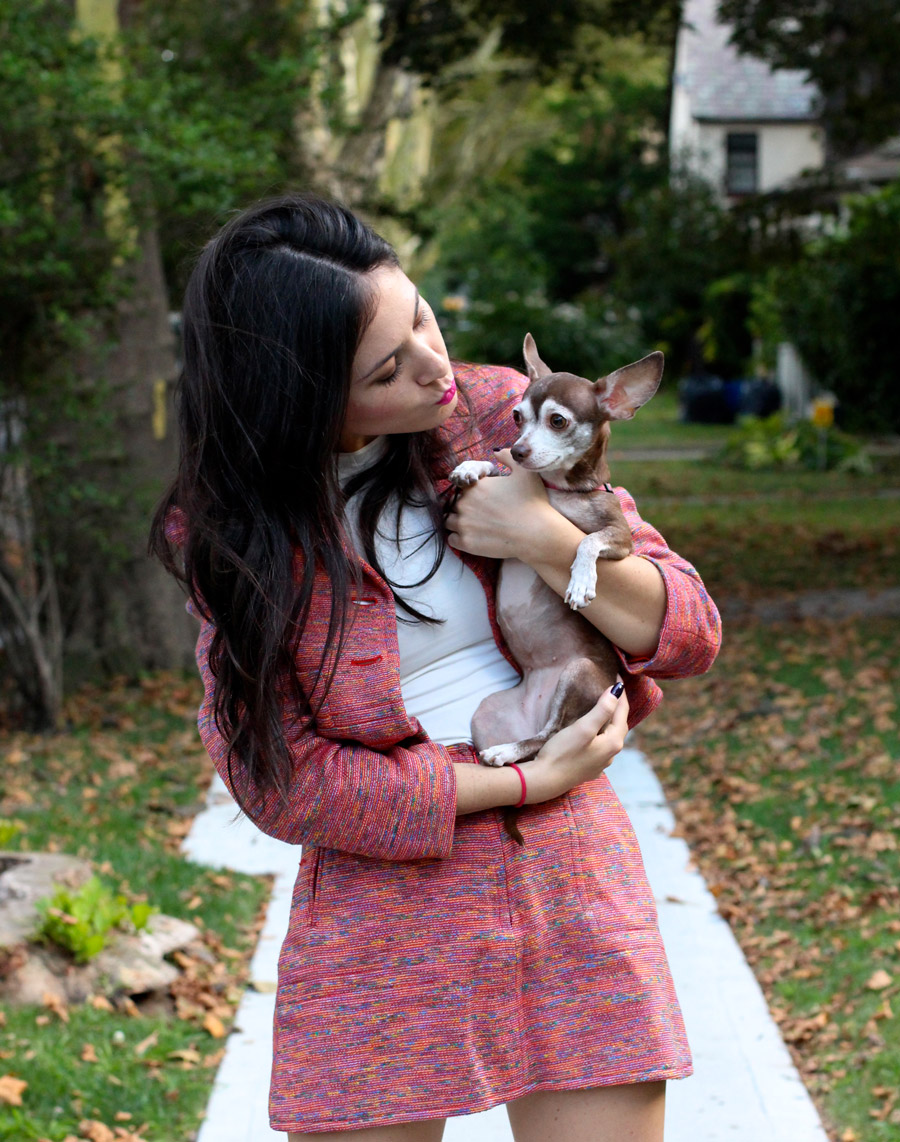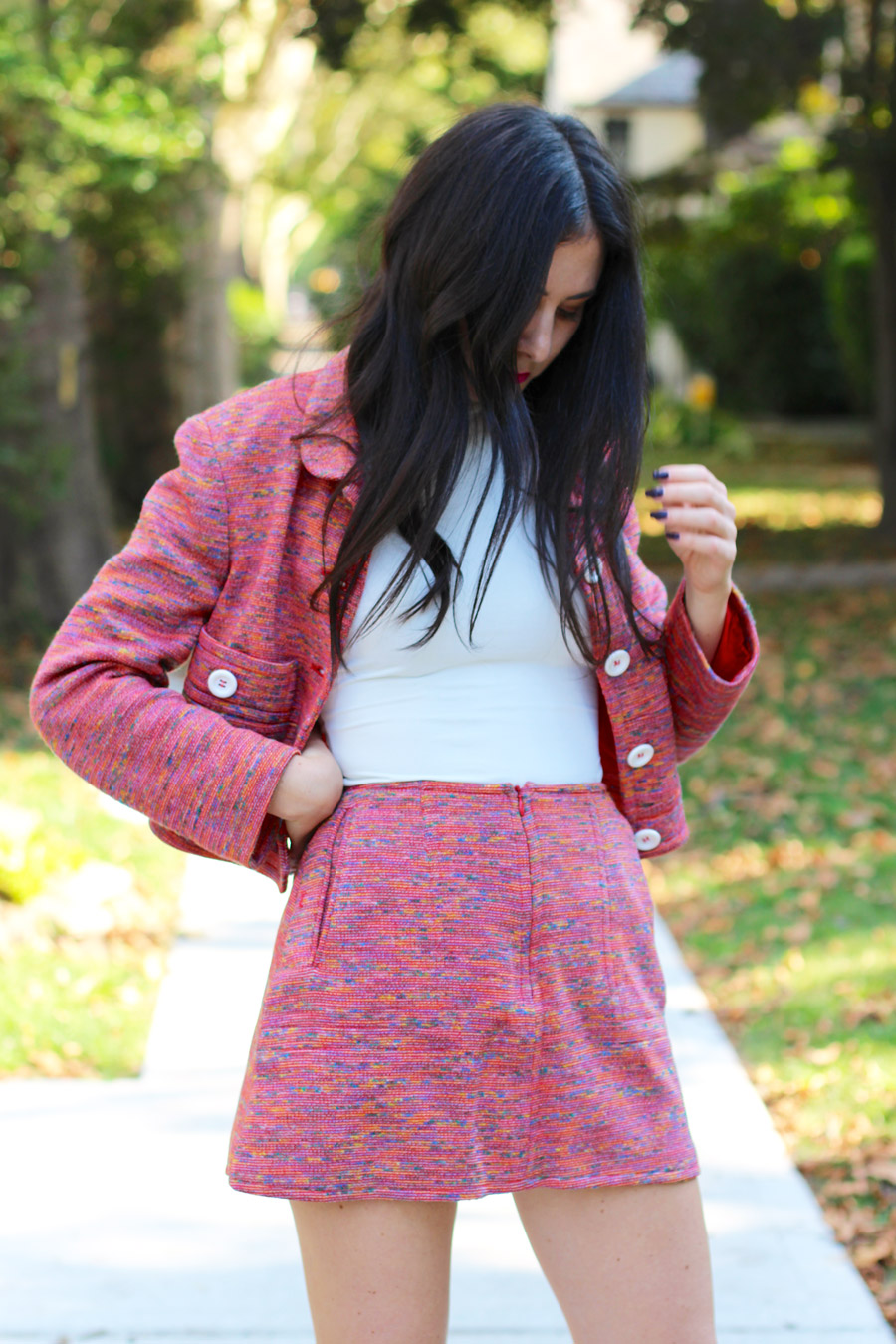 Samantha has an affinity for finding vintage treasures and sporting trends that suit her colorful and risk-taking personality. Although a book-smart barrister by day, her own curiosity has dubbed her the girl in-the-know amongst her family and friends. She is constantly discovering new places to shop, dine, and explore in New York City where she was born and raised.
Tell us about your family's background and why they came to America.
My parents are from Russia and Ukraine. They came to America in 1979 as political refugees. In the Soviet Union religion was rejected and many jews came to America. Nationality was included on Russian passports, and being Jewish was considered a nationality. Passports functioned as an ID, similar to US licenses, so everyone would know if you were Jewish. You couldn't hide it. It was called the "5th line" because it was listed after your name, date of birth, place of birth, and social status. It was a major contributor to ethnic discrimination.
Did your family experience racial discrimination?
My grandmother worked in a primarily jewish organization which made it easier. It was a company in the outskirts of Moscow that was constructing apartments for the upcoming Olympics. She was a structural engineer. The job came with perks because no one wanted to work that far from the center of the city. Since they were constructing new buildings, the company offered upgraded housing. At the time, housing belonged to the government and it was issued to Russians based on need. My grandmother and many other jews worked there to get upgrades that they couldn't receive otherwise.
What is your favorite Russian dish and where can someone get a taste of it in New York City?
One of my favorite russian foods is golubets (sing.) or golubsti (plur.). It's cabbage stuffed with meat in a tomato-based sauce. You can get them at Veselka, a Ukranian Diner on second avenue. But my grandmother makes them better!
While we're on the topic of food, describe your ideal New York City food day?
I would start the day with brunch at Distilled in Tribeca, and sit outside if the weather is nice. Its great for people watching, and dog watching, too! I would get either the breakfast sandwich or their fried duck and waffles, as well as an order of fried chicken wings on the side. Distilled is home to, in my opinion, the world's best Bloody Mary. They make it the way I like with Worcestershire Sauce, which makes it really rich and not just a spicy spiked water like most other places. Then for lunch I would track down my favorite food truck Frites n' Meats via twitter. They make a regular stop in Tribeca in front of the Whole Foods. I went to law school in Tribeca for the last 3 years and this was by far my favorite lunch ever. They get their buns from Baltazar's bakery and have a new special each week. If I like the special, that's usually what I'll get.
Then I would finish off by having a light dinner at Yasaka, my favorite sushi spot. Its in the UWS and right next door to some of my favorite architecture in the city. The Ansonia and some of the surrounding buildings are so beautiful and intricately decorated on the outside. At Yasaka I always get the same thing: tuna and avocado appetizer and the omakase, or "chef's choice" of 12 pieces and a handroll. I go so often I'm on a first name basis with the chefs there, Yoshi and Nakashima. I'm trying to learn all the japanese names of the fish. Some of my favorites are the raw shrimp and scallop, toro, and the red snapper. The fish is always really fresh and if I'm in the mood, I'll even split a bottle of saki with my boyfriend. That is my perfect food day.
What about drinks?
On weekends, I'll go to The Raven if I want to go dance. They play the best music with a focus on 2000's hip hop. It always brings me back to middle school and the nostalgia just makes you feel good inside.
Do you have any shopping secrets or know of hidden gems?
I was a student my entire life so I have been perpetually on a fashion budget. In college I loved going down the street to the Chelsea Housing Works to pick out awesome stuff. I got my favorite t-shirt of all time there, and it had the tags on it so I wasn't skeeved out by someone else's pit stains or anything. I also love sample sales because I can usually get really good quality clothing for very affordable prices.Racked.com is so great with compiling a list of them as well as write ups so you knows what's there, prices, and whether its worth it for you to go. Living in NYC has its perks, and even though sites like Gilt and RueLaLa exist, nothing beats the last day of a sample sale where you can score an amazing designer quality item for literally $20.
Can you tell us about what you're wearing today.
My boyfriend's mom gave me this Dolce and Gabbana suit she wore in the 90's, so I guess its considered vintage now. I totally feel like Cher from the movie Clueless in it, so that's why I paired it with the knee highs. The shirt is my mom's from the 90's as well. The shoes were one of my first designer purchases for myself. It was during the recession so I was able to get them on sale. They are the perfect pink shoe and I will love them forever
To hear the rest of Samantha's story subscribe to First Generation Fashion
Shoes: Christian Louboutin | Suit: Dolce & Gabbana Vintage | Shirt: Vintage | Dog: Chihuahua