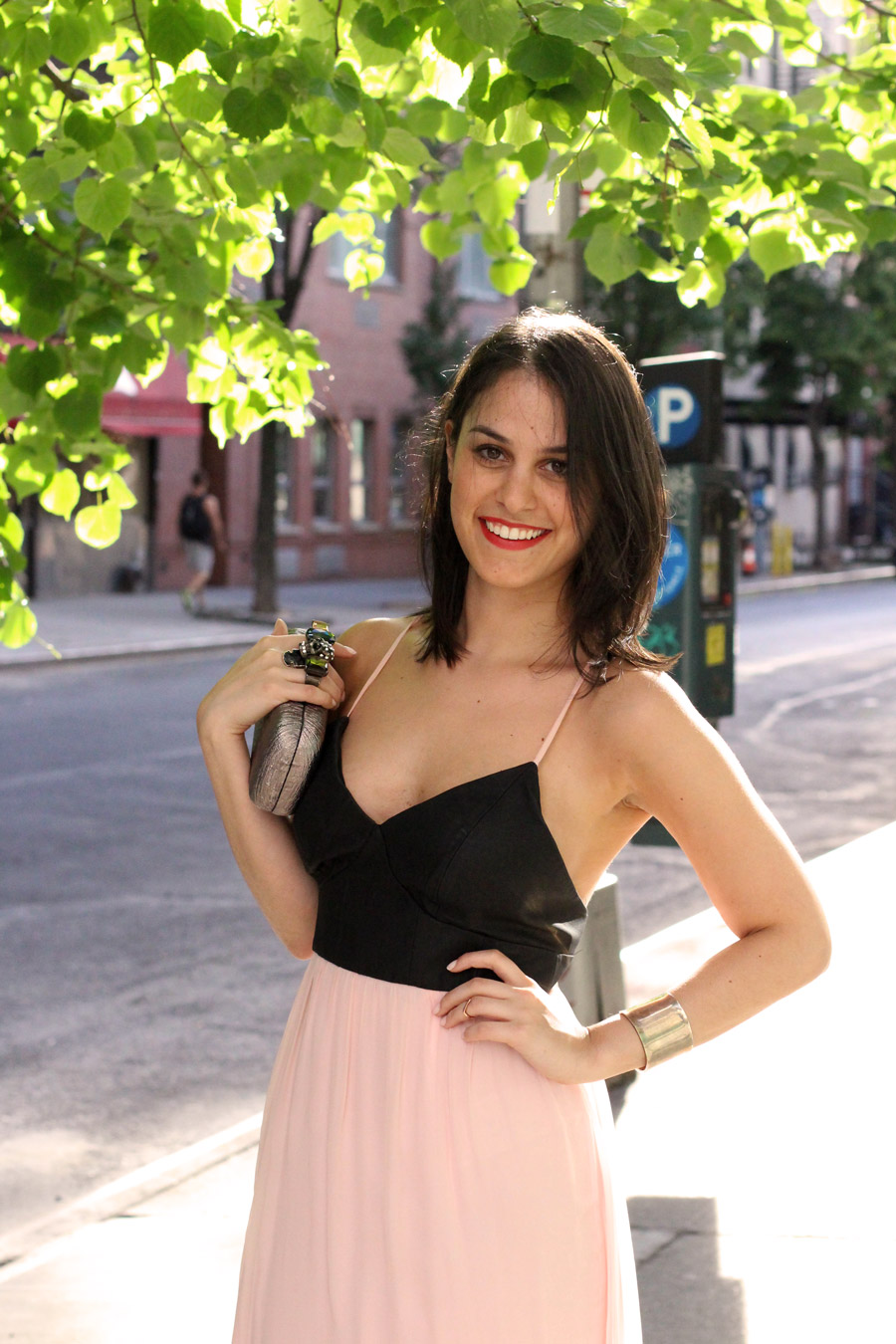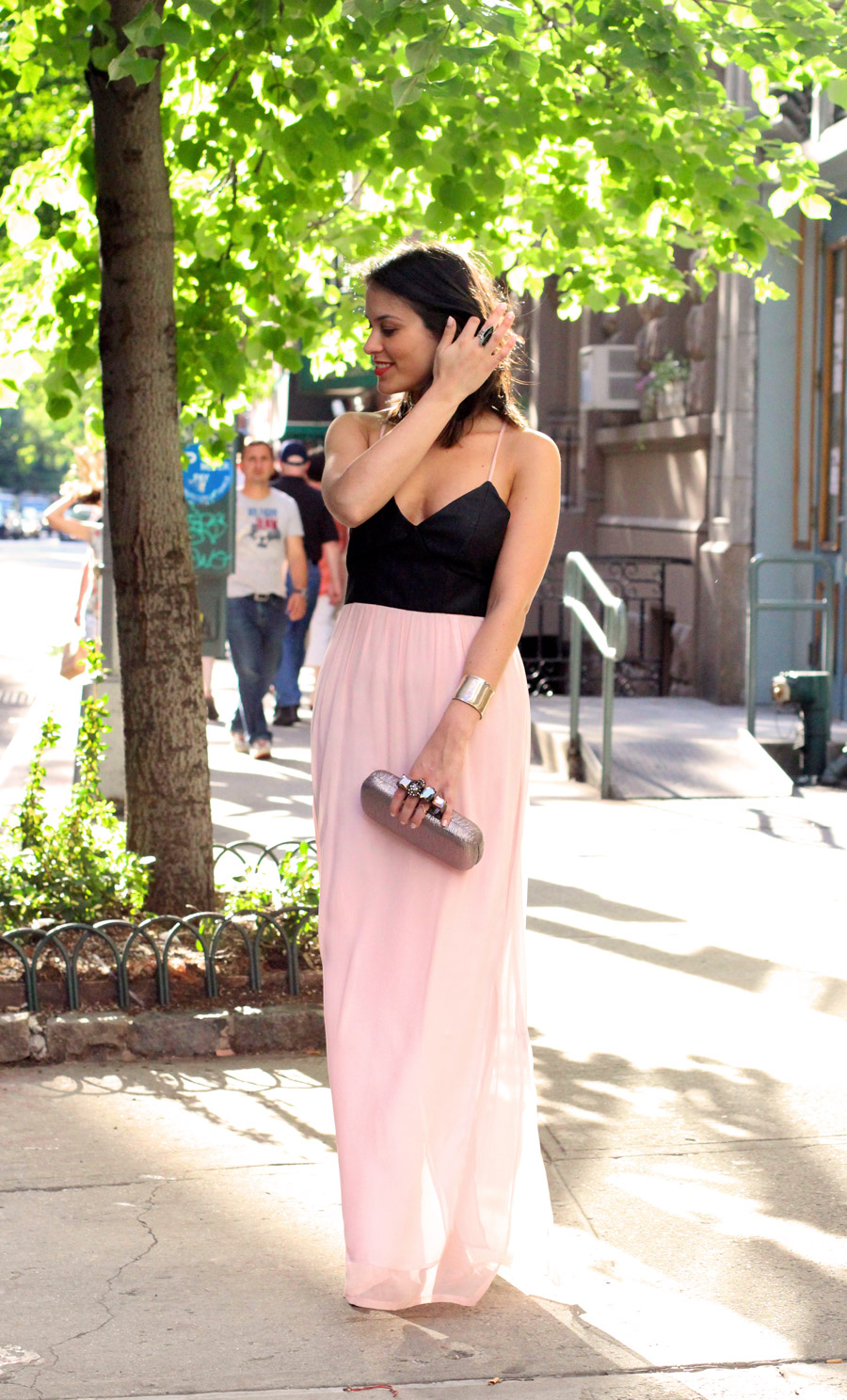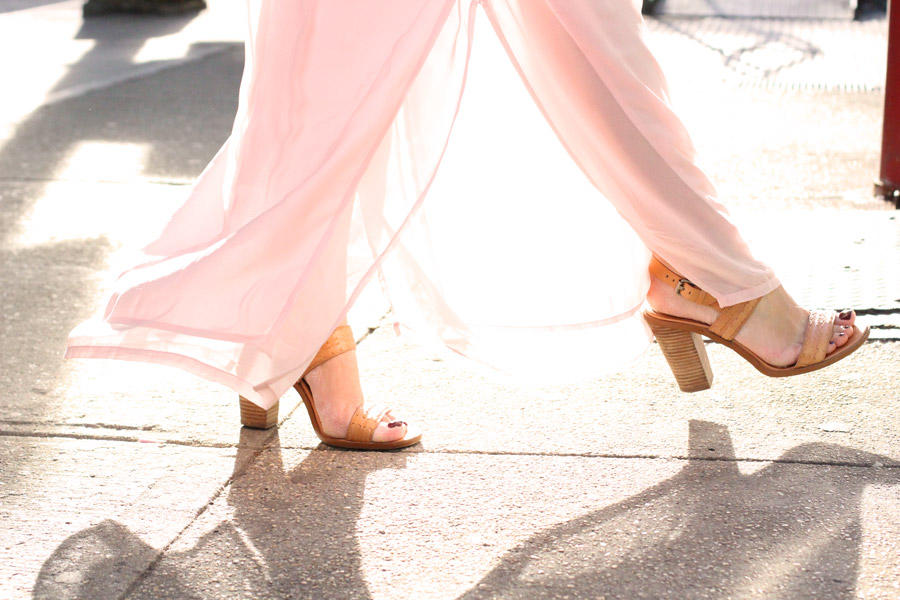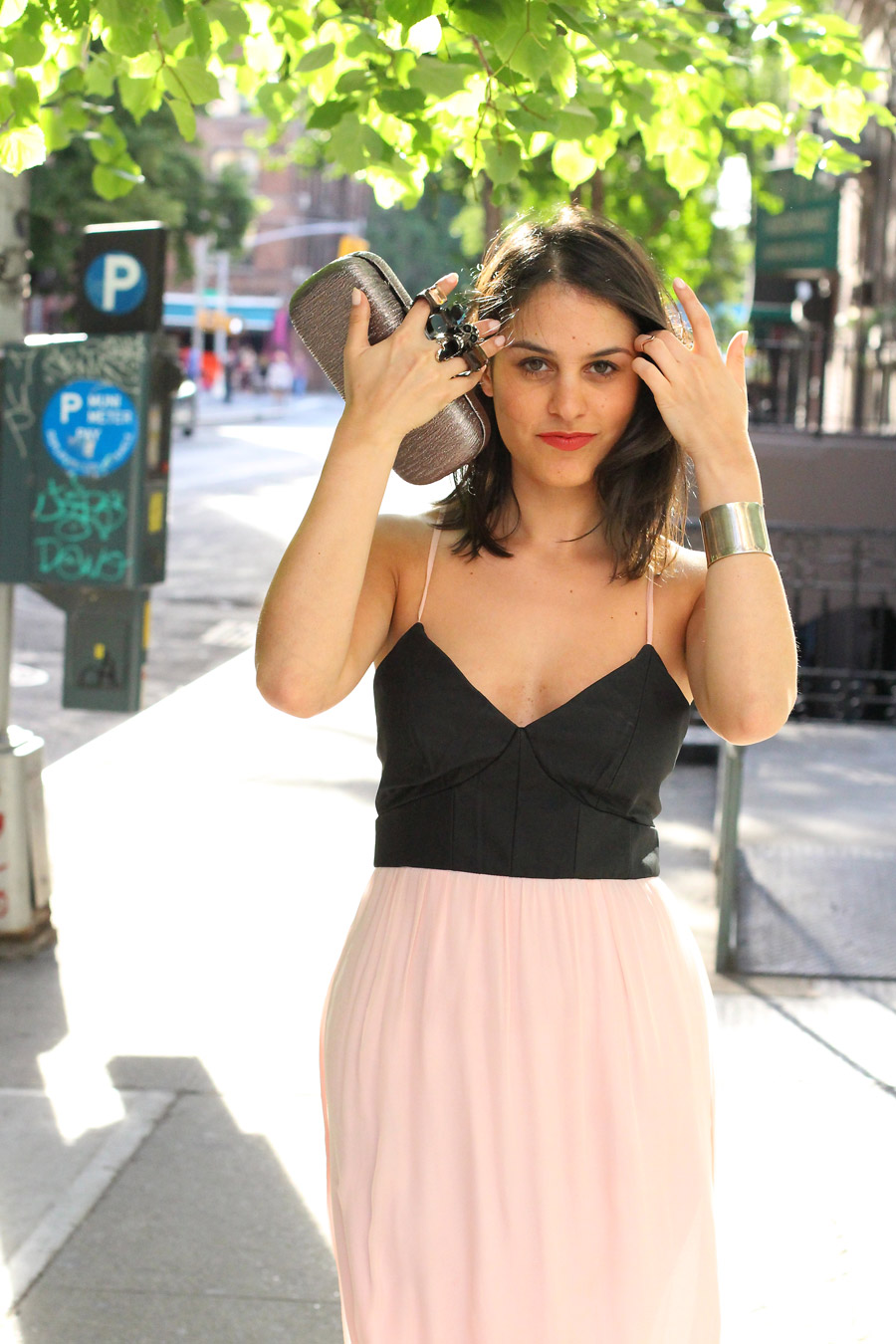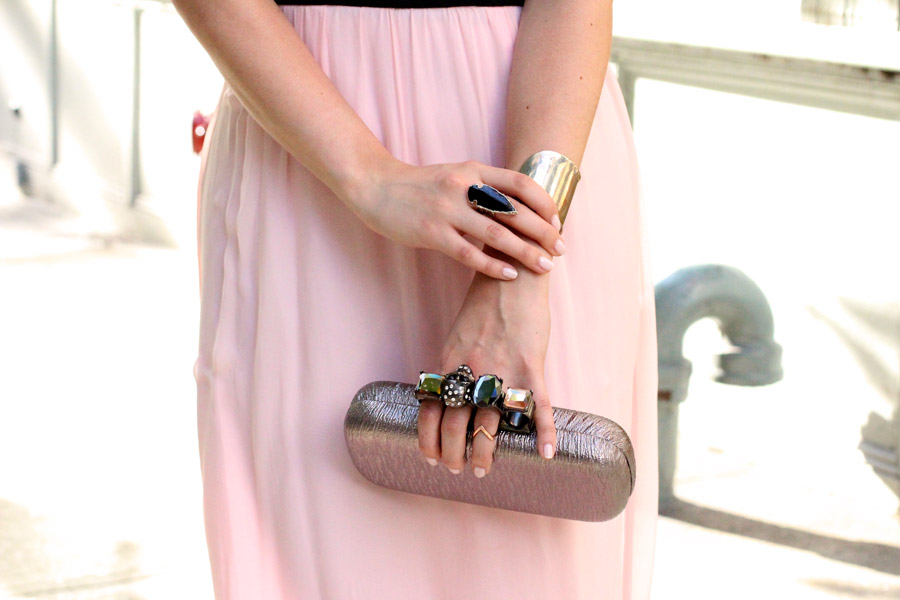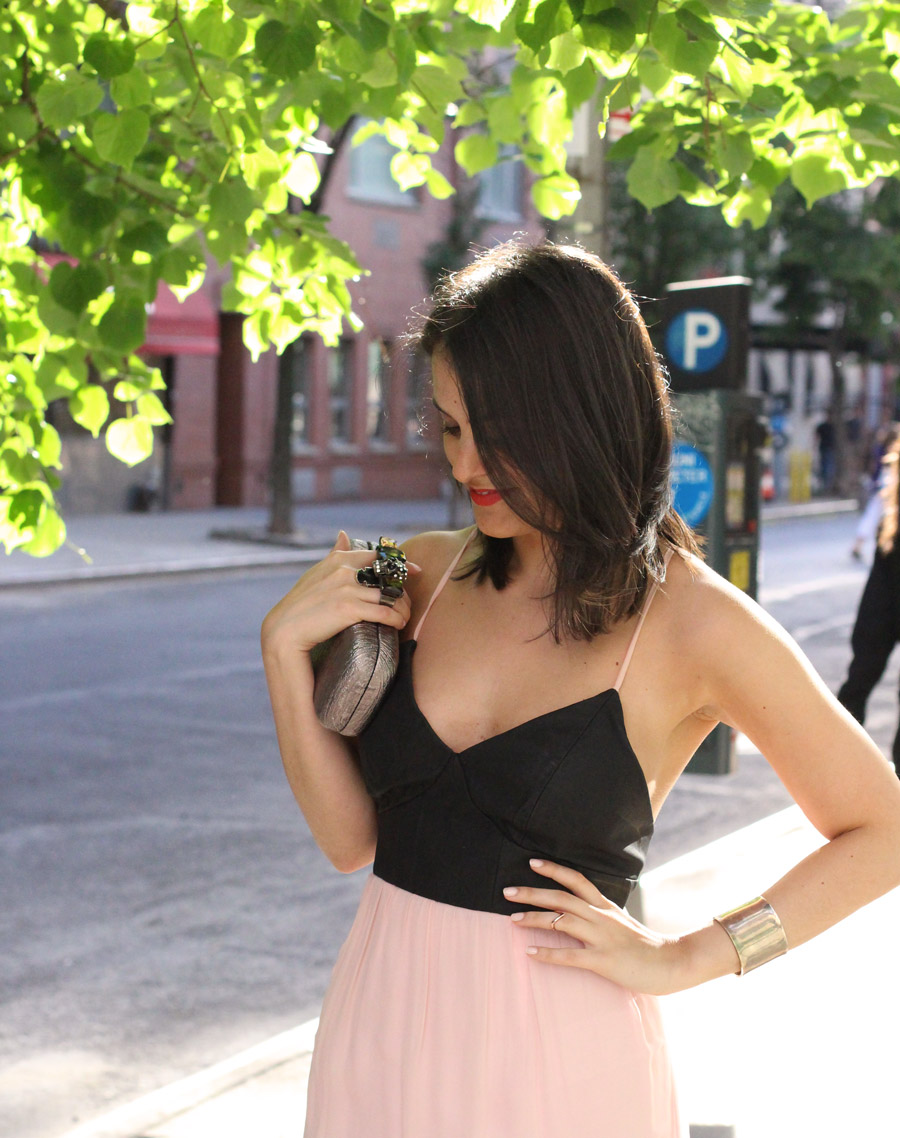 Donna is a Persian beauty with the air of old world class and sophistication. Her wardrobe is a true reflection of her character. She mixes feminine silhouettes with on-trend twists, bold colors, and head-turning prints.
If you could switch closets with anyone, who would it be.
A mixture of Kate Middleton and Nicole Richie. When I go to work I wear more of Kate Middleton, but when I go out I like something edgy, with an air of weird.
If you could host a dinner party and invite anyone living or deceased, who would you invite?
Audrey Hepburn, Grace Kelly, and Sophia Vergara because she'd be hilarious and sexy. And Mila Kunis.
What is your favorite Persian dish and where can someone get a taste in New York City?
Eggplant and tomato over rice. It's called Ghormeh sabzi and Tadhig, which is golden brown crispy rice stuck to bread. I never really eat it in New York because I love the way my family makes it.
What would be your ideal food day in New York City?
I would start with brunch at The Butcher's Daughter. They are vegetarian, non-dairy and organic. For lunch I would go to Eataly for wine and cheese; I love the standing section. Then dinner at Barbuto. I'm a very picky eater, and practically a pescatatrian because I rarely eat meat. Their chicken is so fresh and tastes incredible. It's organic, fresh, and simply seasoned which I really like. For drinks, I would go to Catch for the rooftop during the summertime, or Gallow Green.
To hear more of Donna's story subscribe to First Generation Fashion