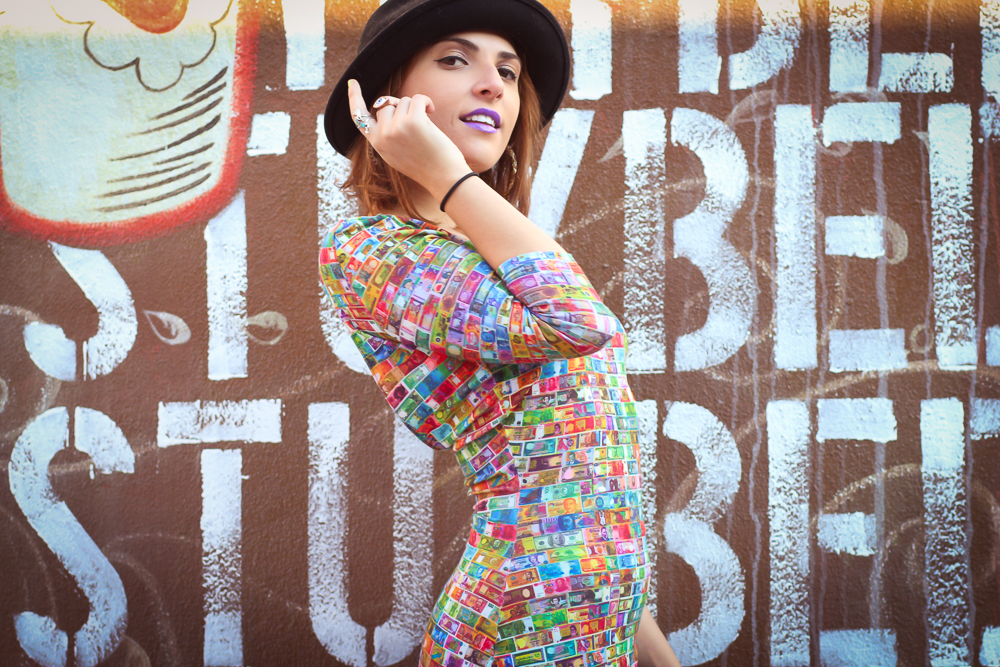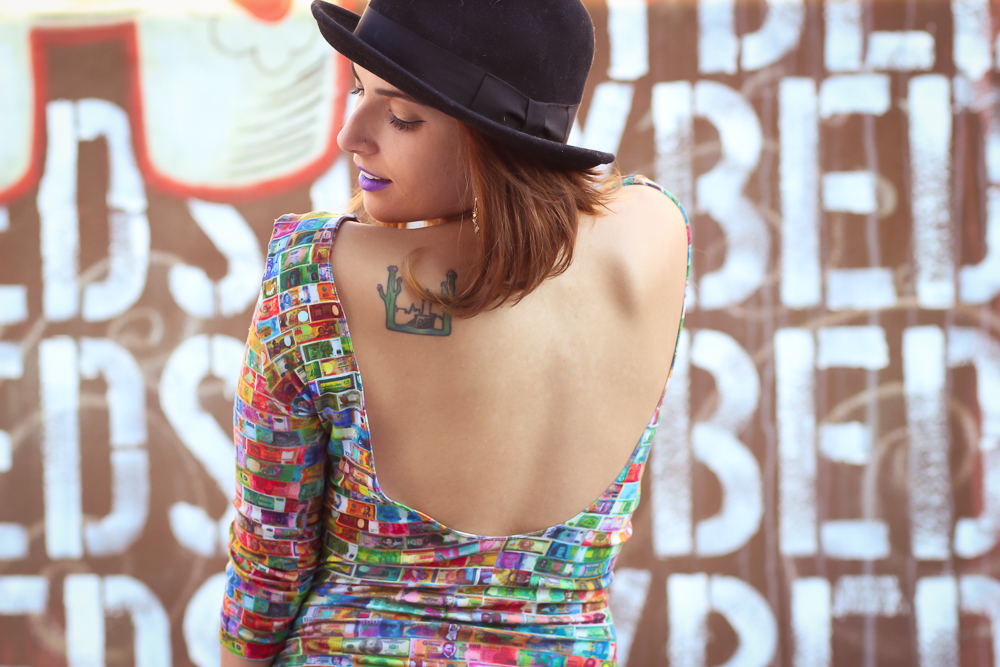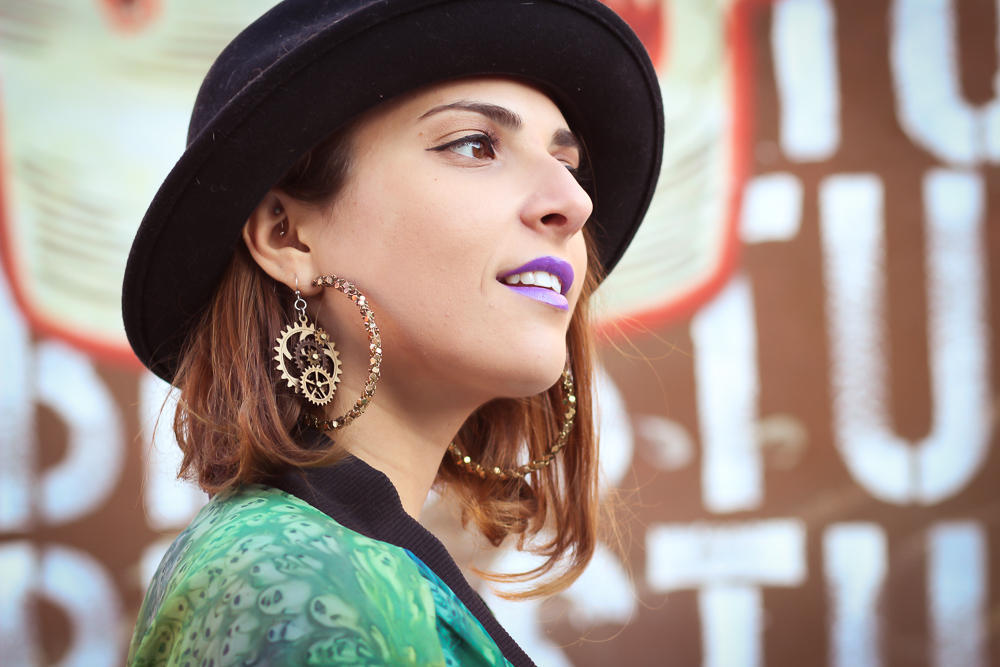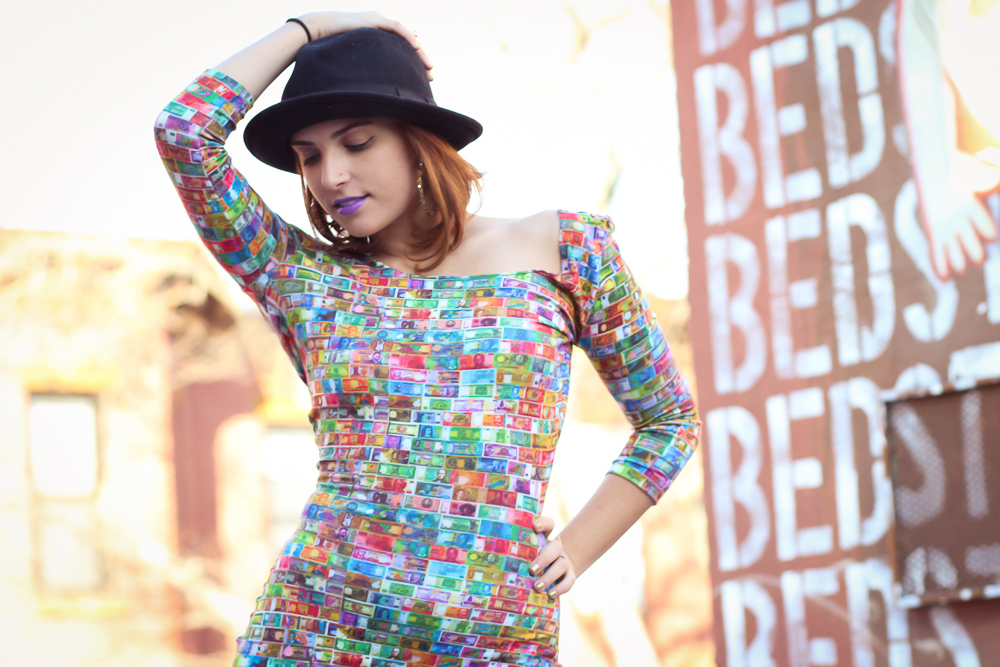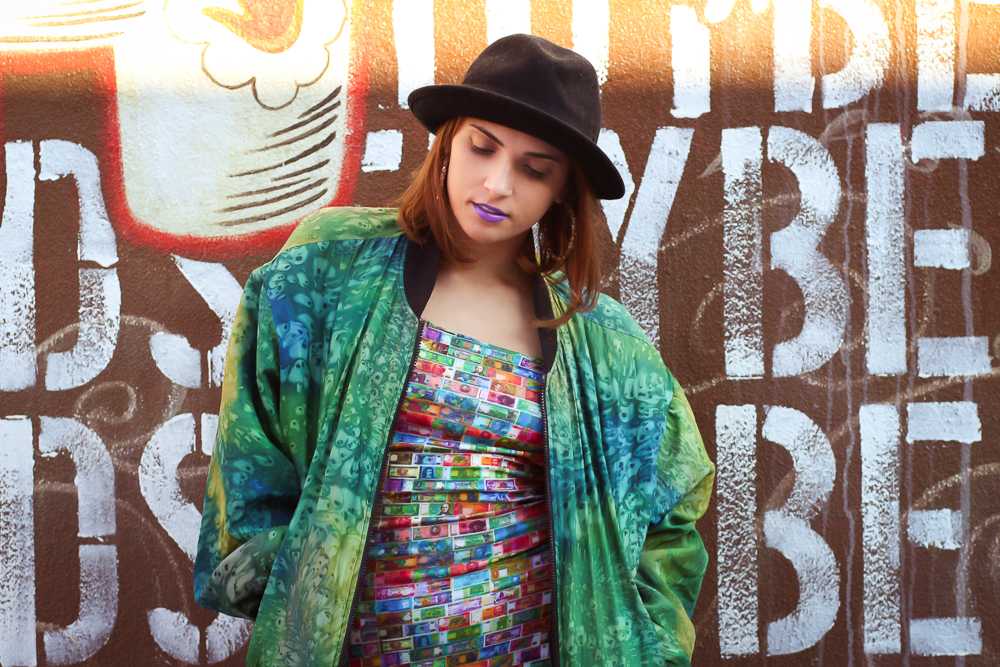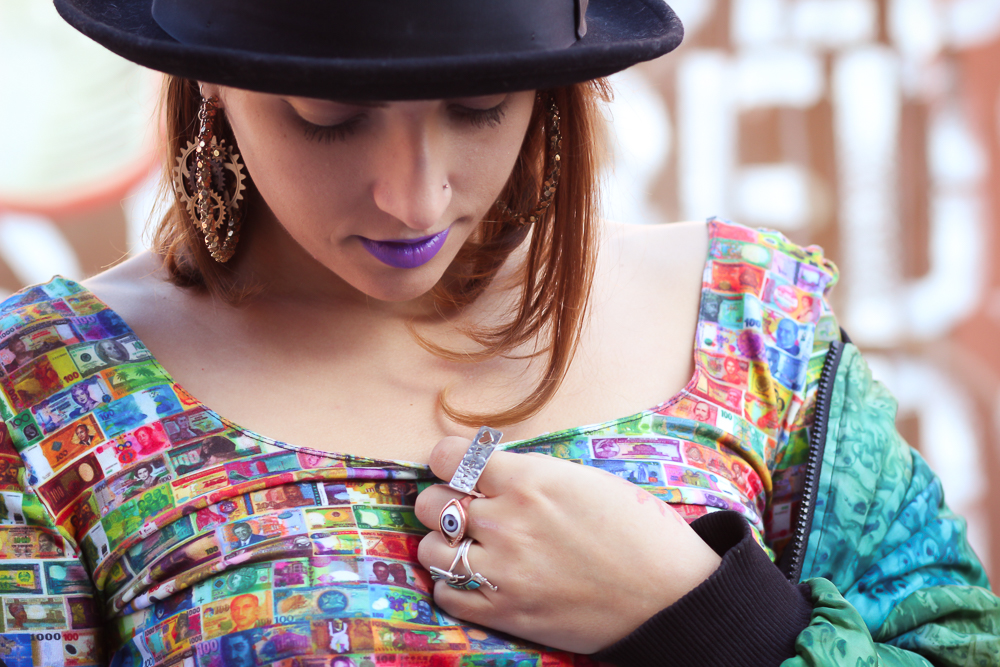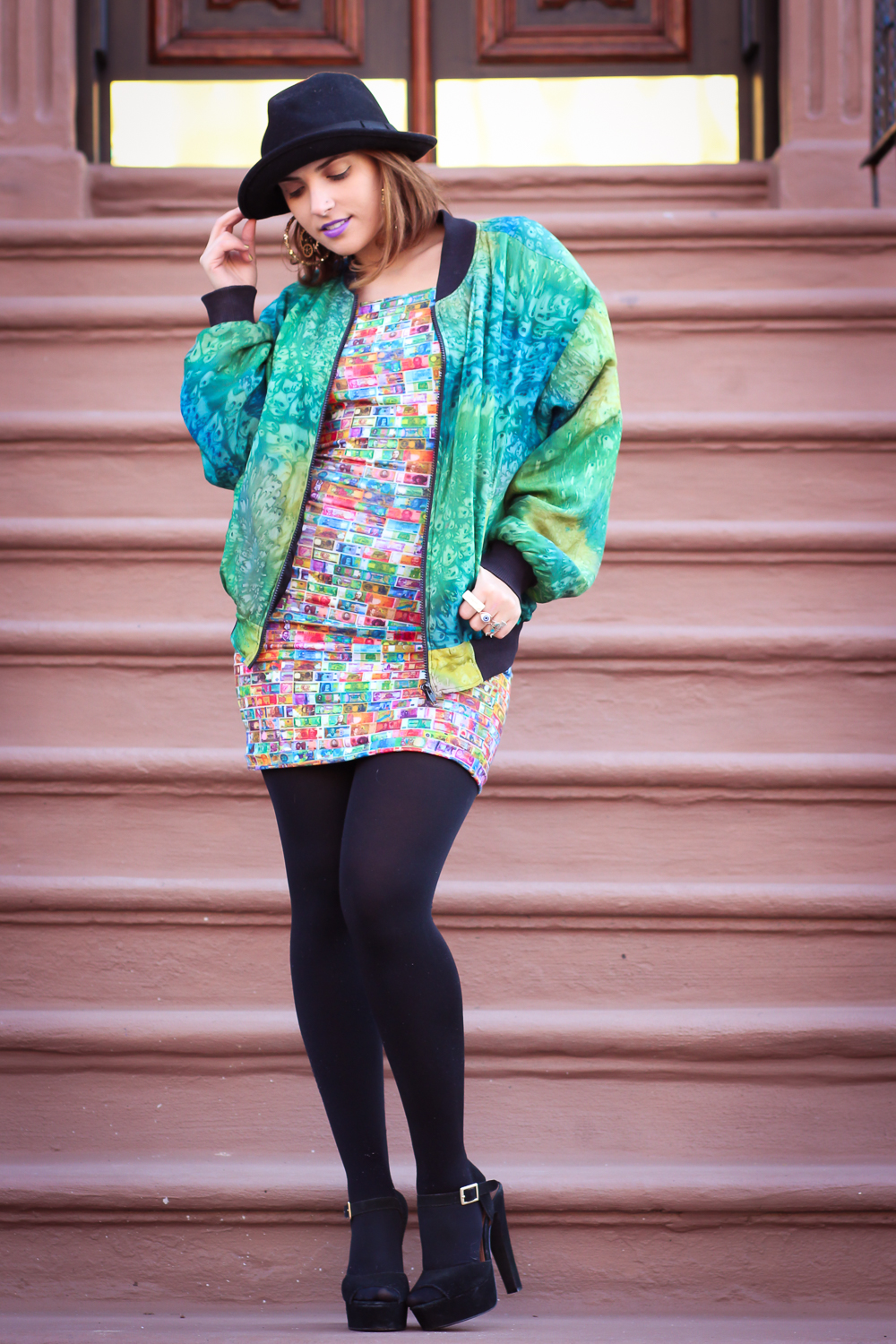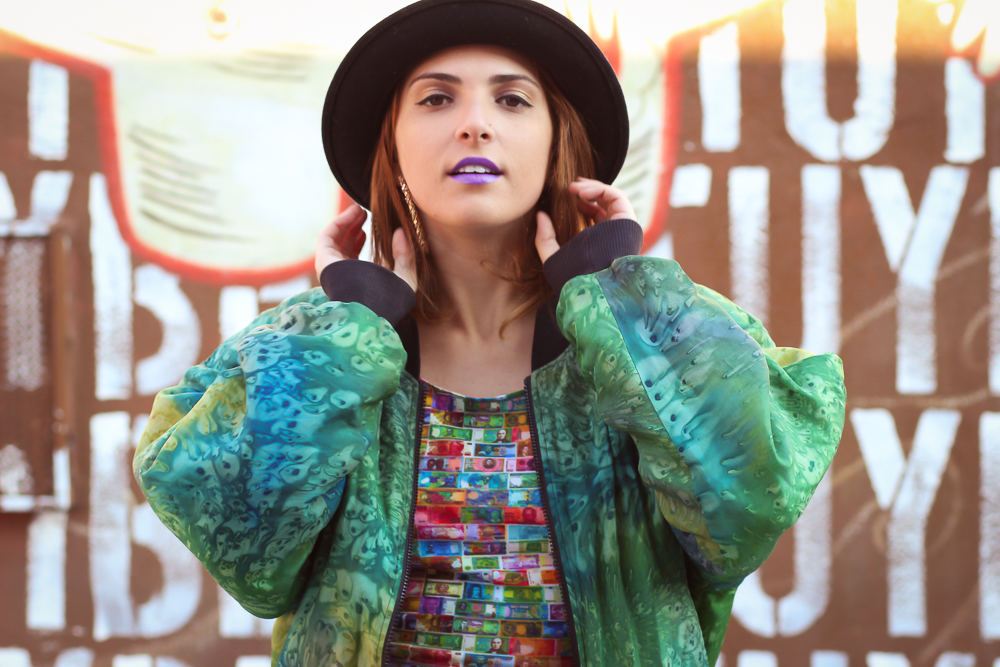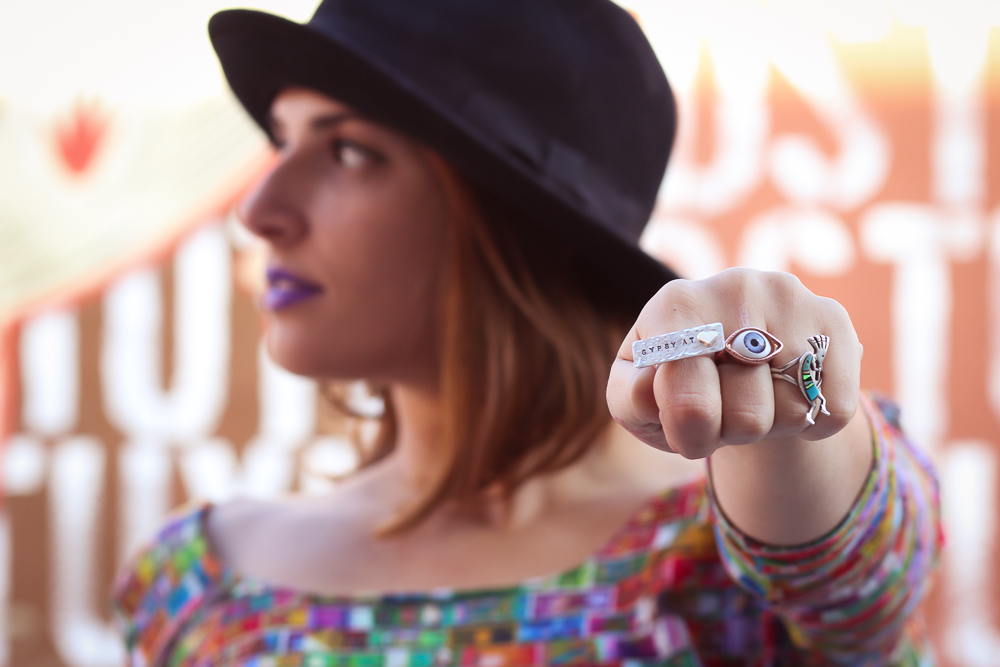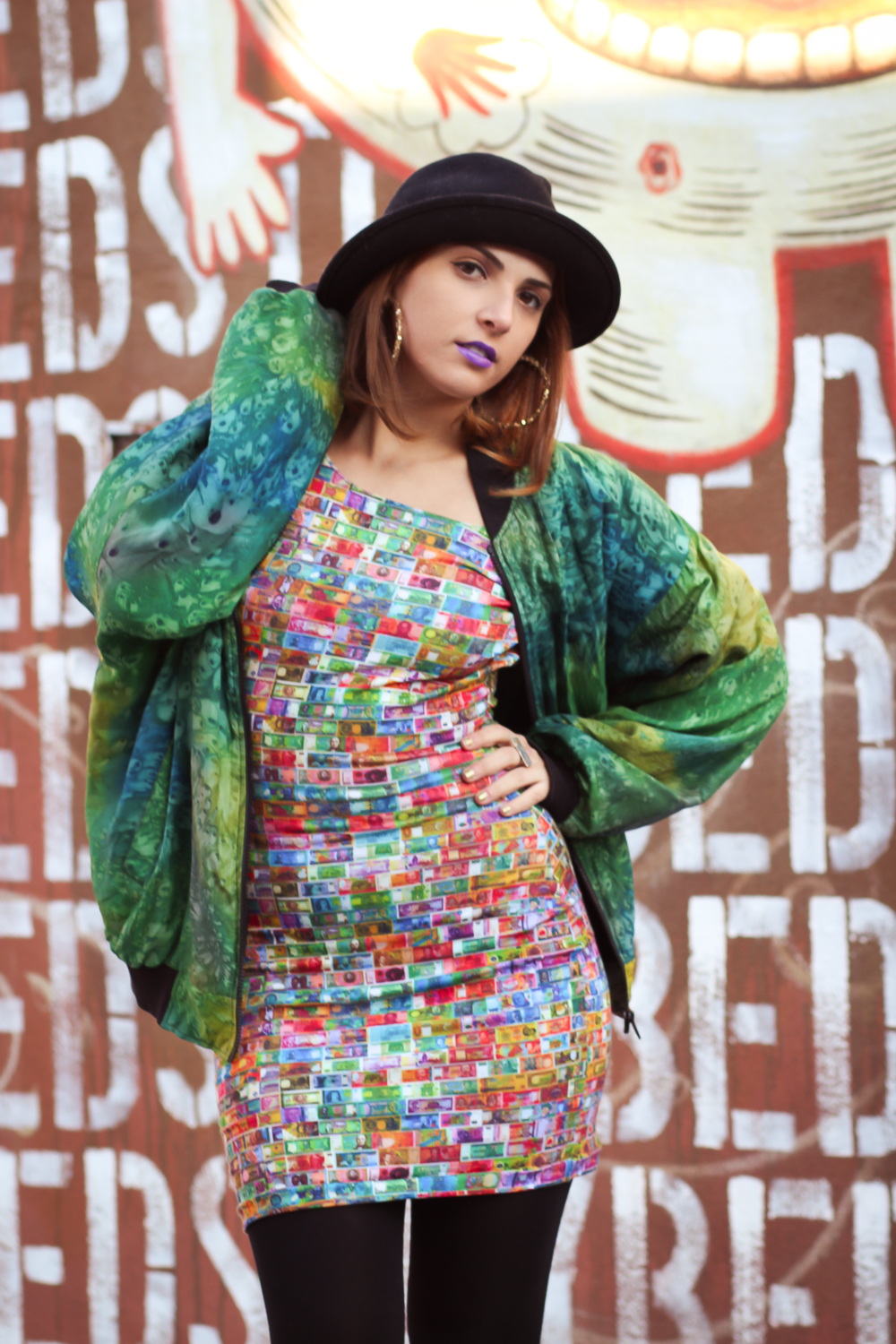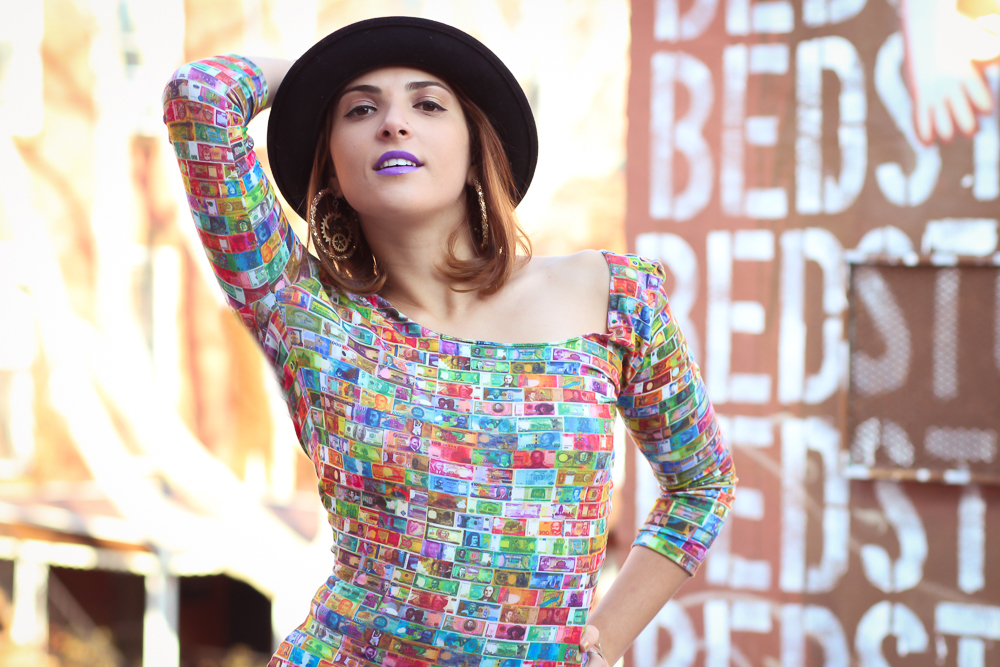 Although a Brooklyn native, Roxana was undoubtedly transplanted here from another era. Her bohemian style and free spirit leave you wondering: if this is what living in the desert of Arizona does to a women, where can I sign up? Now Roxana is part music video director and part entrepreneur, with a clothting line Pangean Vision that celebrates unity inspired by her NYC roots. 
NYC is celebrated for it's diversity; do you feel as a New York native that the city inspired your beliefs about unity?  
Absolutely! Growing up in NYC, one of the first questions you ask someone is, "what are you?" – because everyone knows their roots. My closest friends are Russian, Georgian, Italian, Uruguayan, Hungarian, Jamaican, Chinese, Puerto Rican, Colombian, German, etc … It's awesome because going to people's homes, you learn a little bit about each culture.
How does this compare to the culture in other cities around America?
Everyone in the city knows at least a few words or phrases in Russian, Chinese, Arabic, Spanish – just because it surrounds you. Most people either emigrated to the US as small children or are first generation. Others may be a few generations back, but everyone knows where they came from – yet we're all friends. It's beautiful. When I went away to college, virtually everyone was American – like so American they had no idea where their ancestors were from – and that shocked me. In New York, I barely even knew people with American grandparents.
 Describe what the word "Pangea" means to you.
Pangea is the supercontinent we once were when all landmasses were connected. Therefore every living being is technically a "Pangean". The tectonic plates have since shifted, resulting in the creation of separate stories, cultures and ideals. This diversity is a palette of beautiful colors designed by life and time itself. Pangea to me is all-encompassing and undeniable.
How does the clothing line reflect Pangean Vision?
Our first line only has three fabrics: every flag of the world, every flag inverted, and all the currencies of the world. I would hate seeing "global" shirts with only the American, British, French and Japanese flags on them. That almost always would turn me off. That's not me.
But when I would see a Polish flag, I would get excited and be more inclined to rep the brand. I wanted other people from smaller countries to look at our shirts and feel the same way. We have bigger things planned for the coming lines, but we're not there yet. 
 How does your career play a role in creating this brand?
Working with successful musicians, having them wear our brand, it helps get the word out. In this day and age, entertainers are the ones who make the culture. I was turned on to my favorite brand of the moment, Di$count Univer$e, because Miley Cyrus instagramed a picture in their clothes.
 Is there more room for NYC to grow in celebrating unity?
Of course! Even though NYC is light years ahead of most of the world in terms of celebrating diversity, there are still many ethnic enclaves that exist that don't really communicate with people outside their culture. Where I grew up is a perfect example of that – Russians that basically still live in Russia, minus the politics.
I do think that the public transportation in this city contributes to a lot of the tolerance New Yorkers have; when you're forced to commute to work smushed in between a Hasidic Jew and a small Chinese family listening to a Jamaican woman talk about God, you learn to realize humanity is more or less the same. We all want the same things in life – happiness, health, family, success.
What do you hope to acheive in the coming years through with Pangean Vision?
We want to start a movement — a movement of unity for the global children. For the people that feel as though the world is their home, not just the block they grew up on.
For more of Roxana's story subscribe to First Generation Fashion
Dress: Pangea Vision | Jacket: Pop Killer LA Vintage (similar) | Shoes: Top Shop | Lip: Lime Crime | Rings: Vintage (similar) | Hat: Goorin Bros