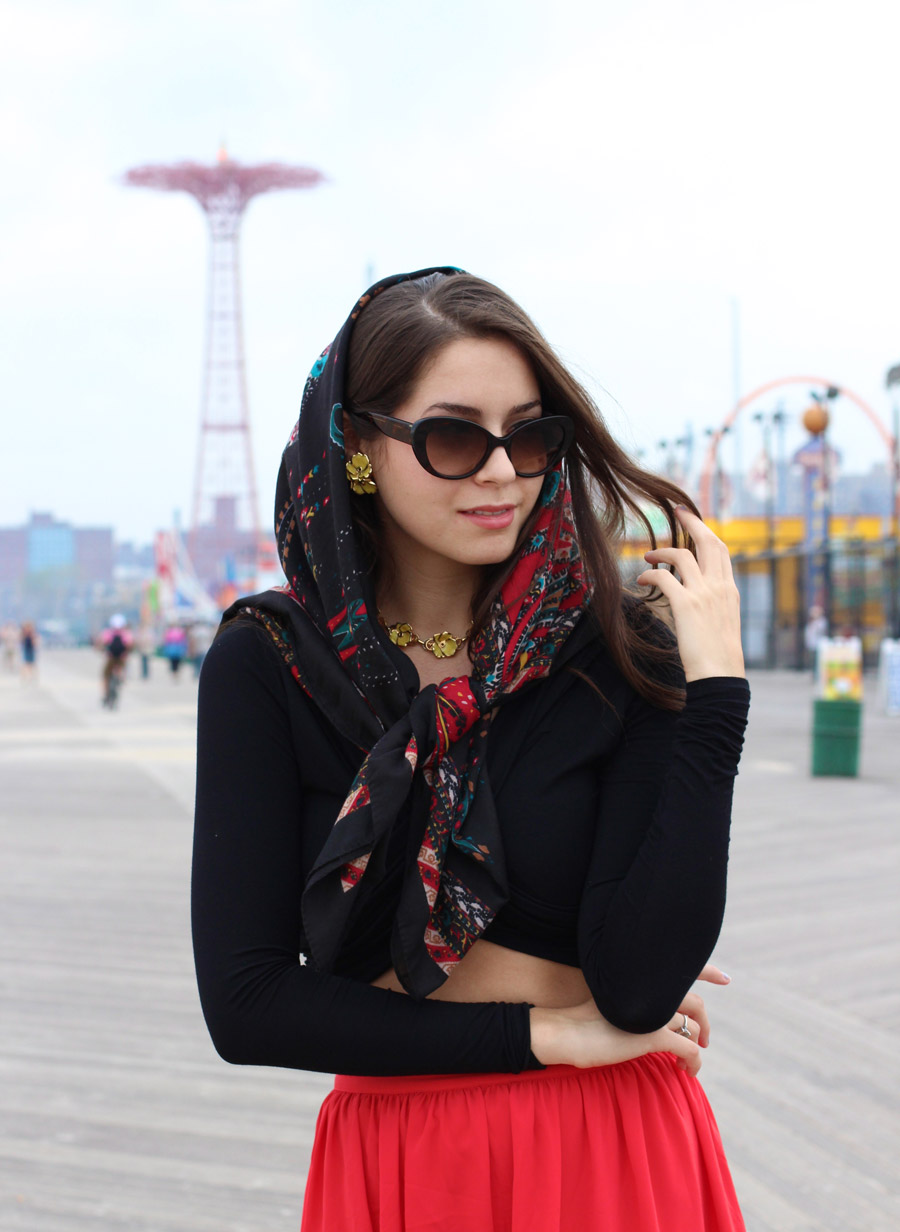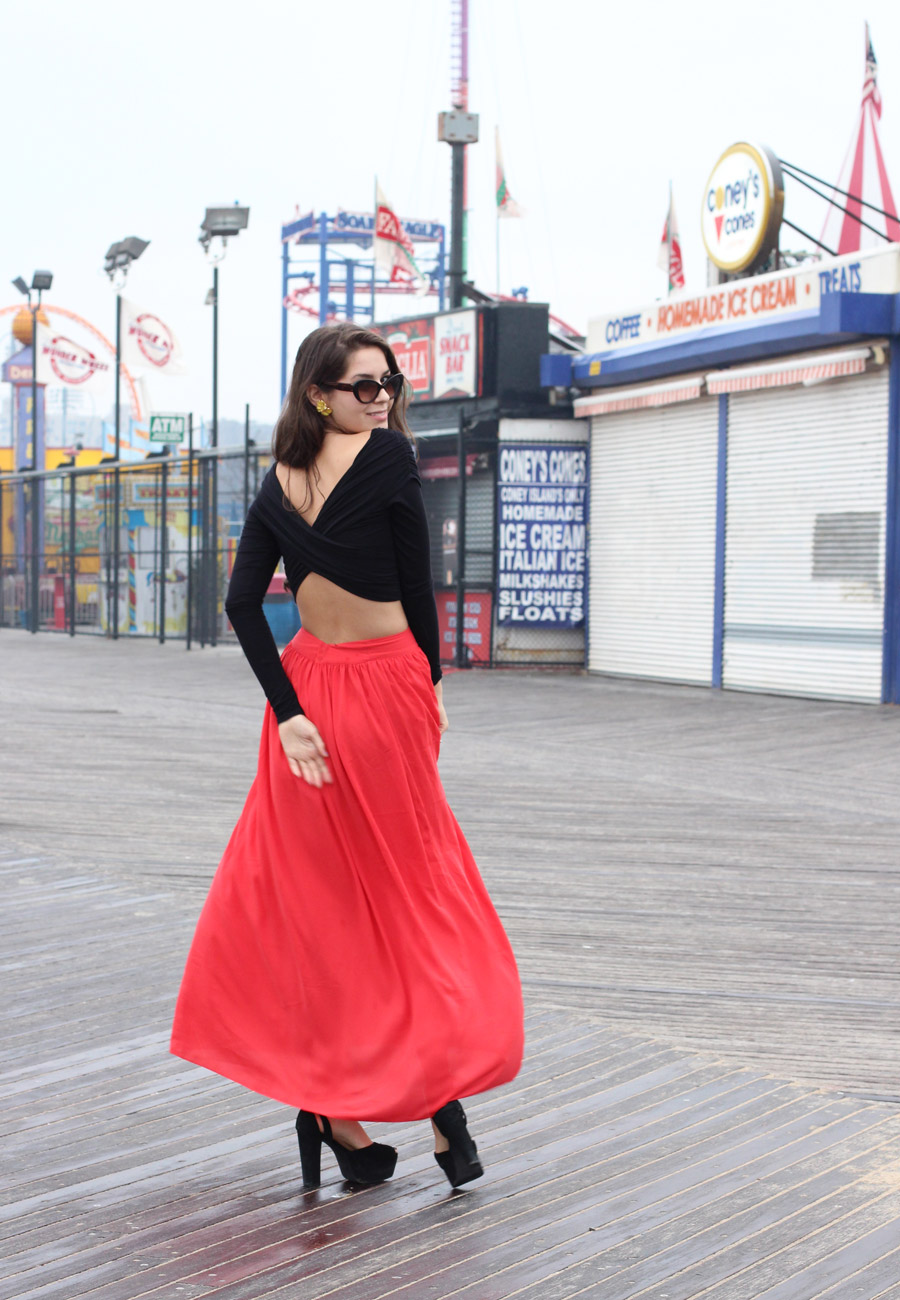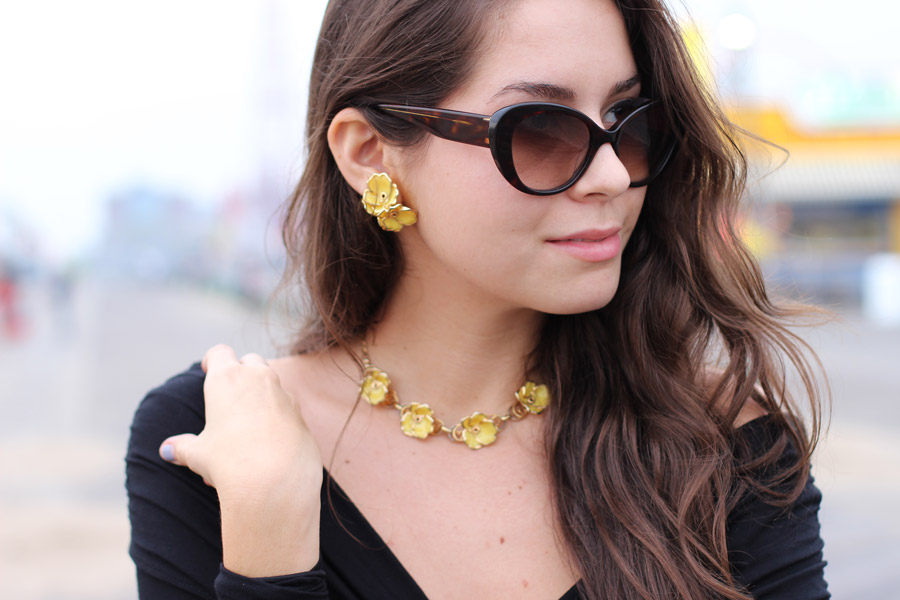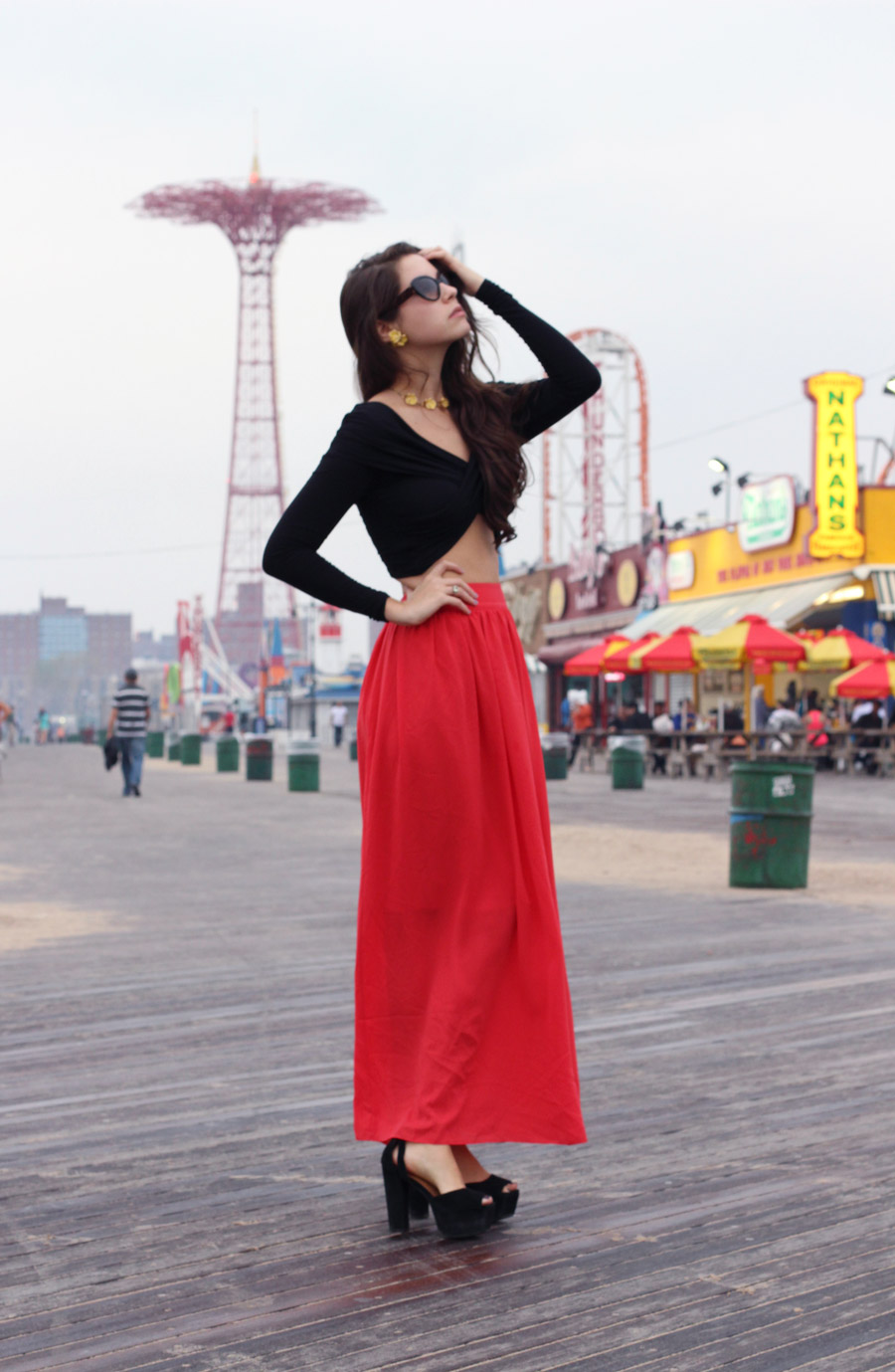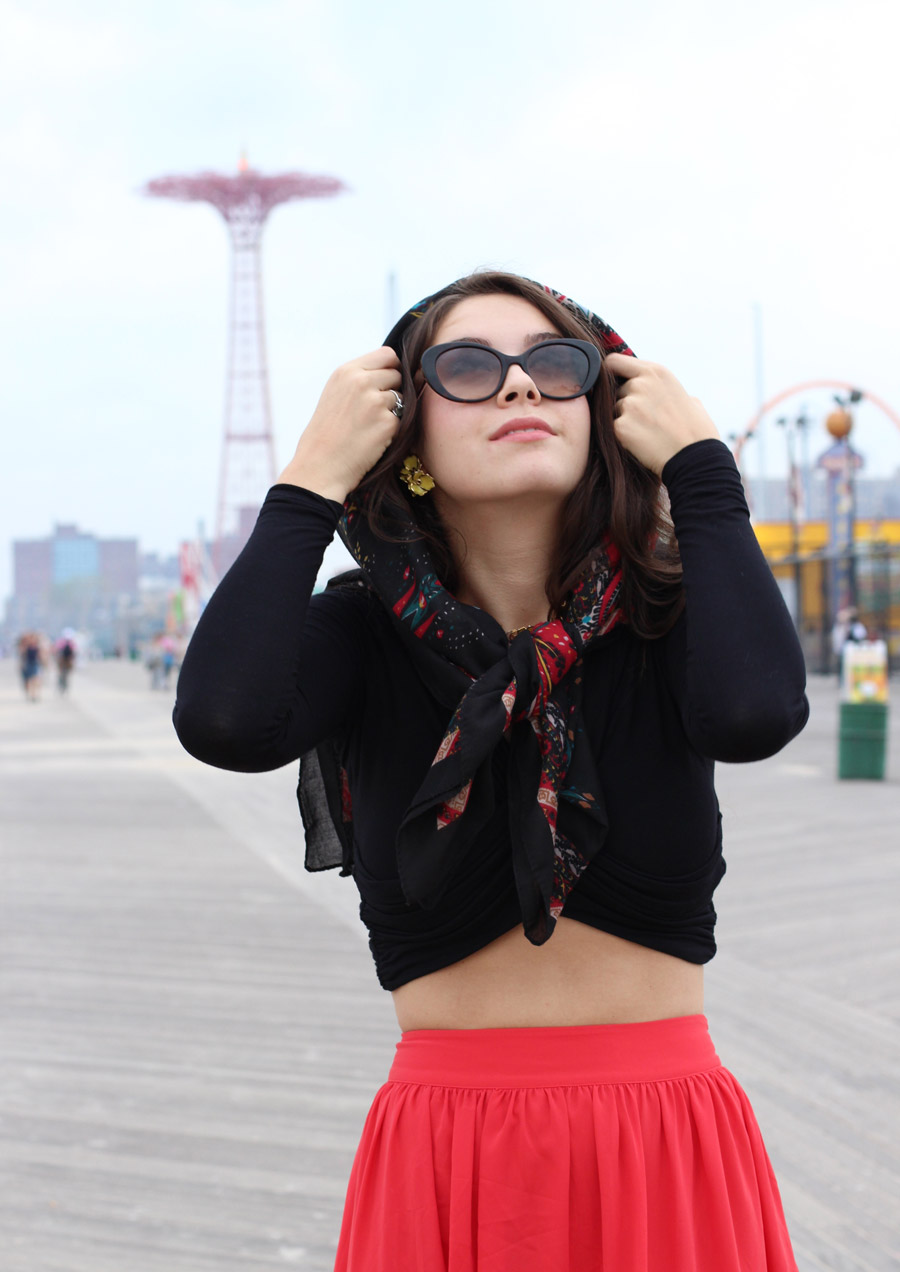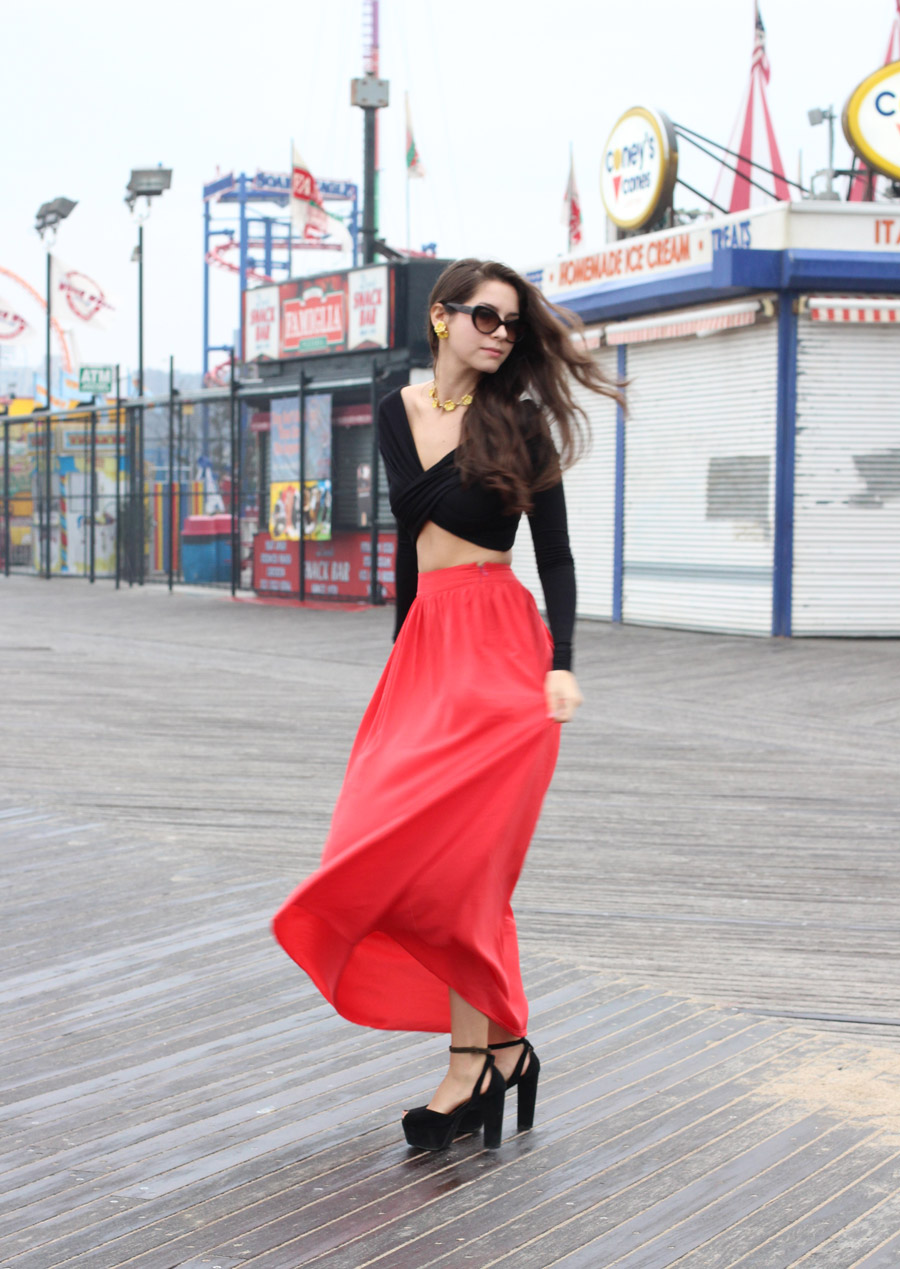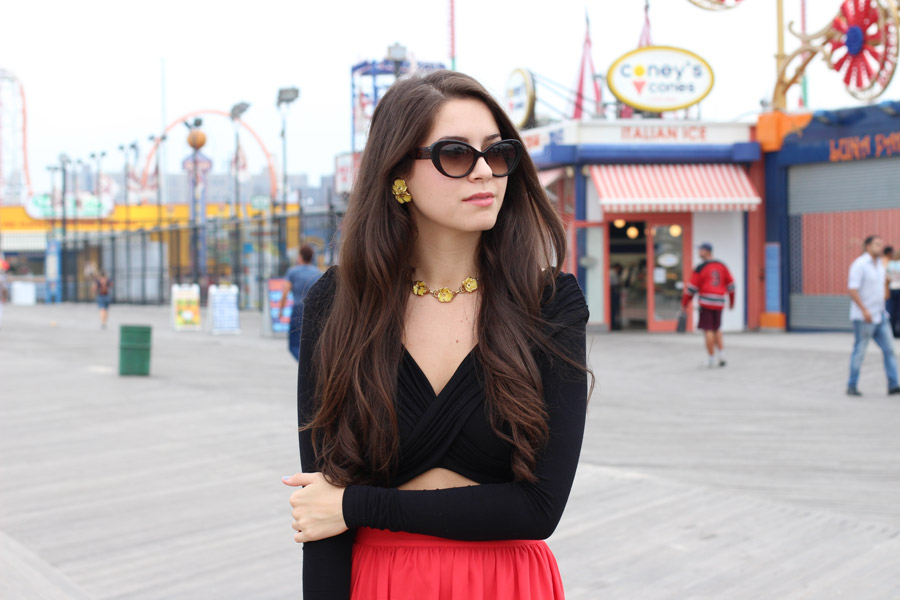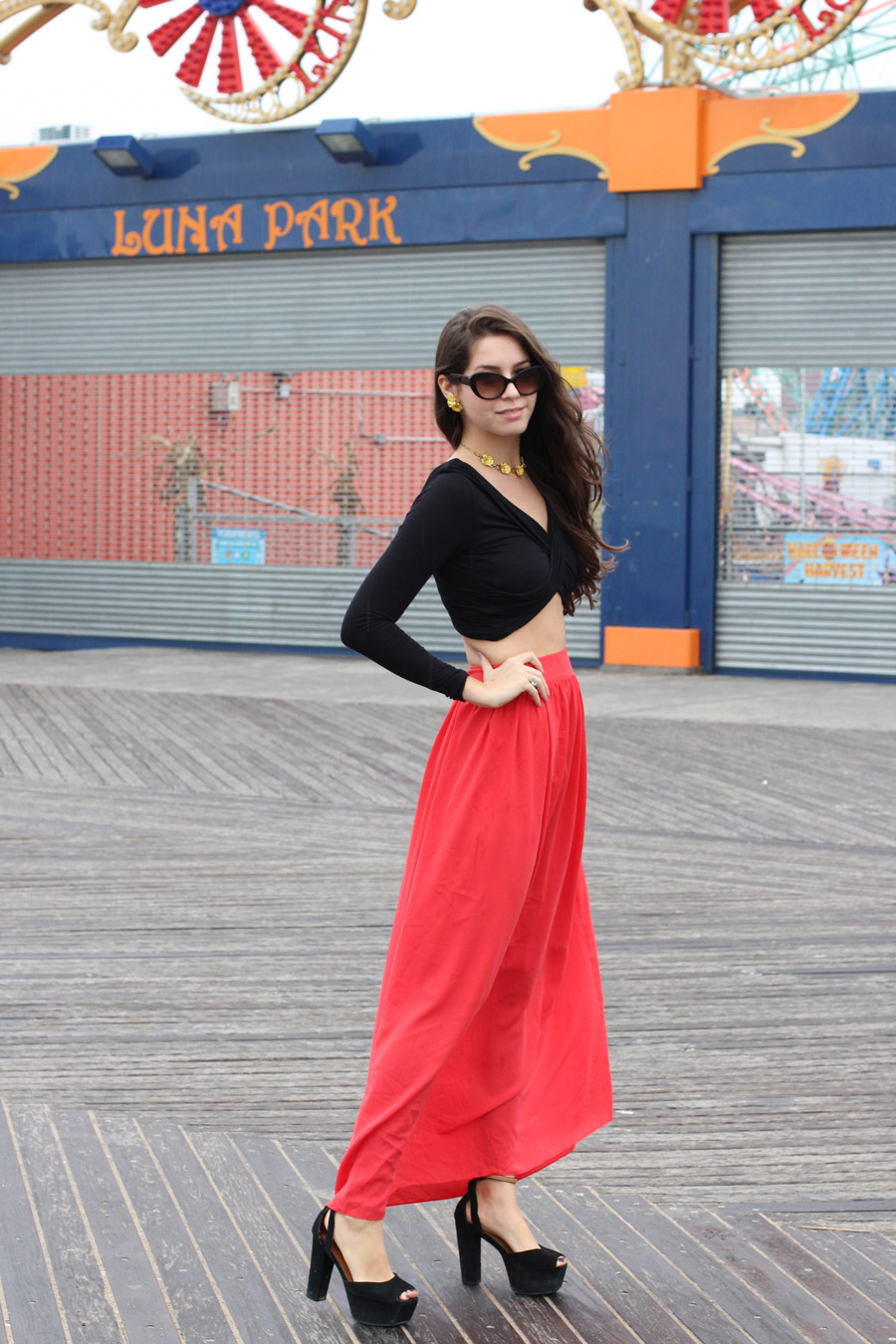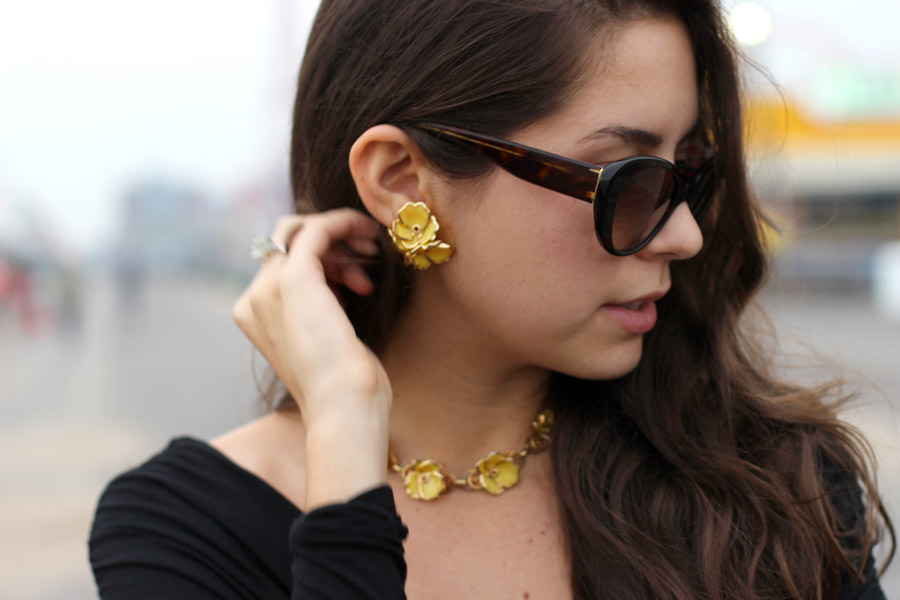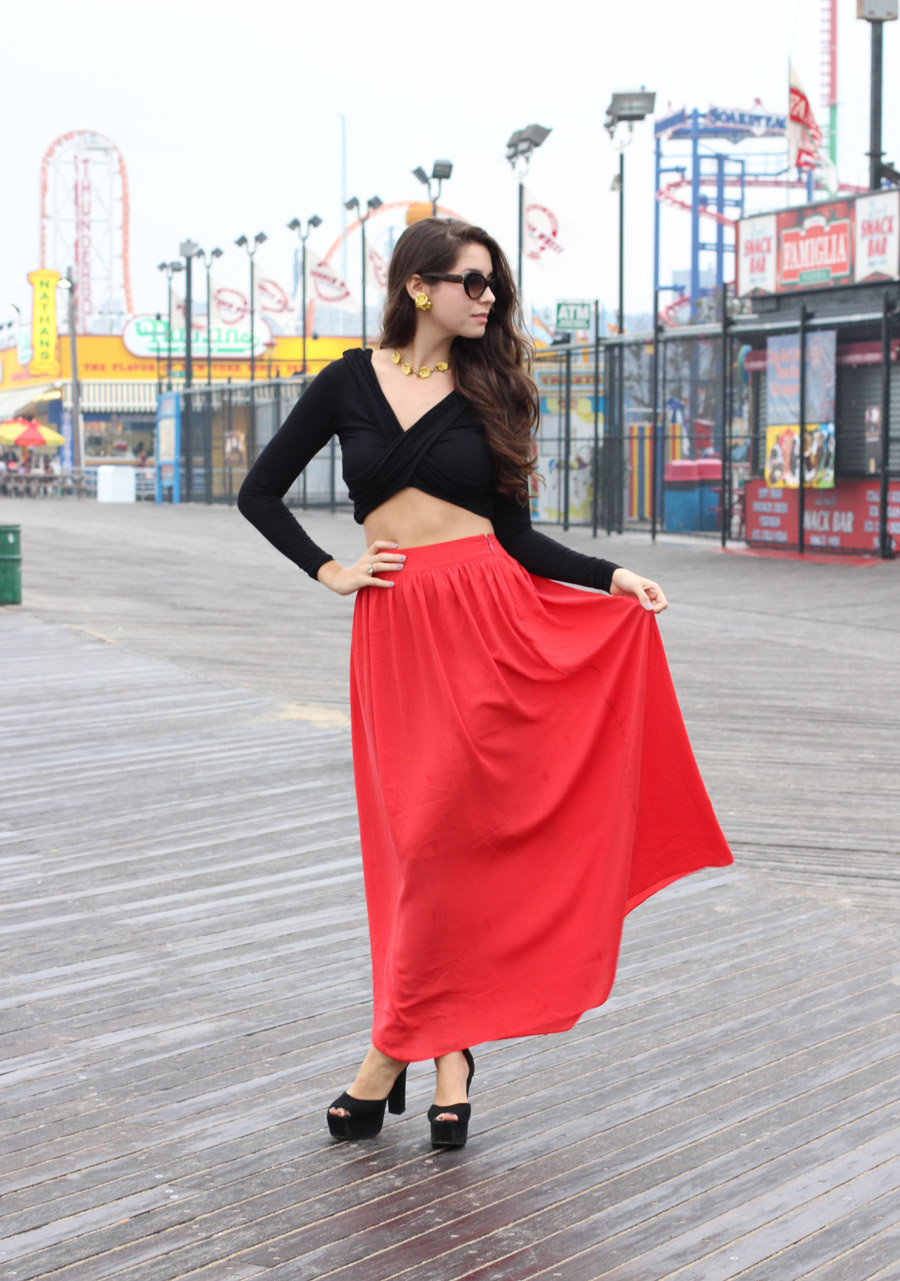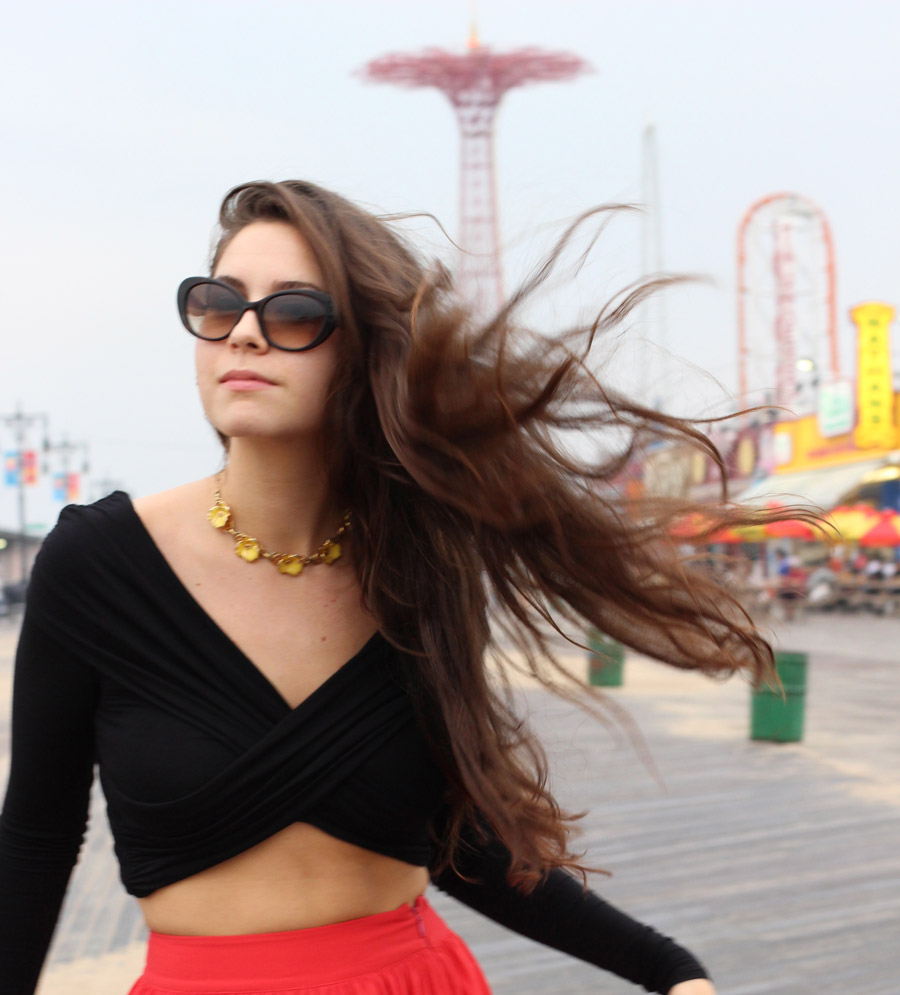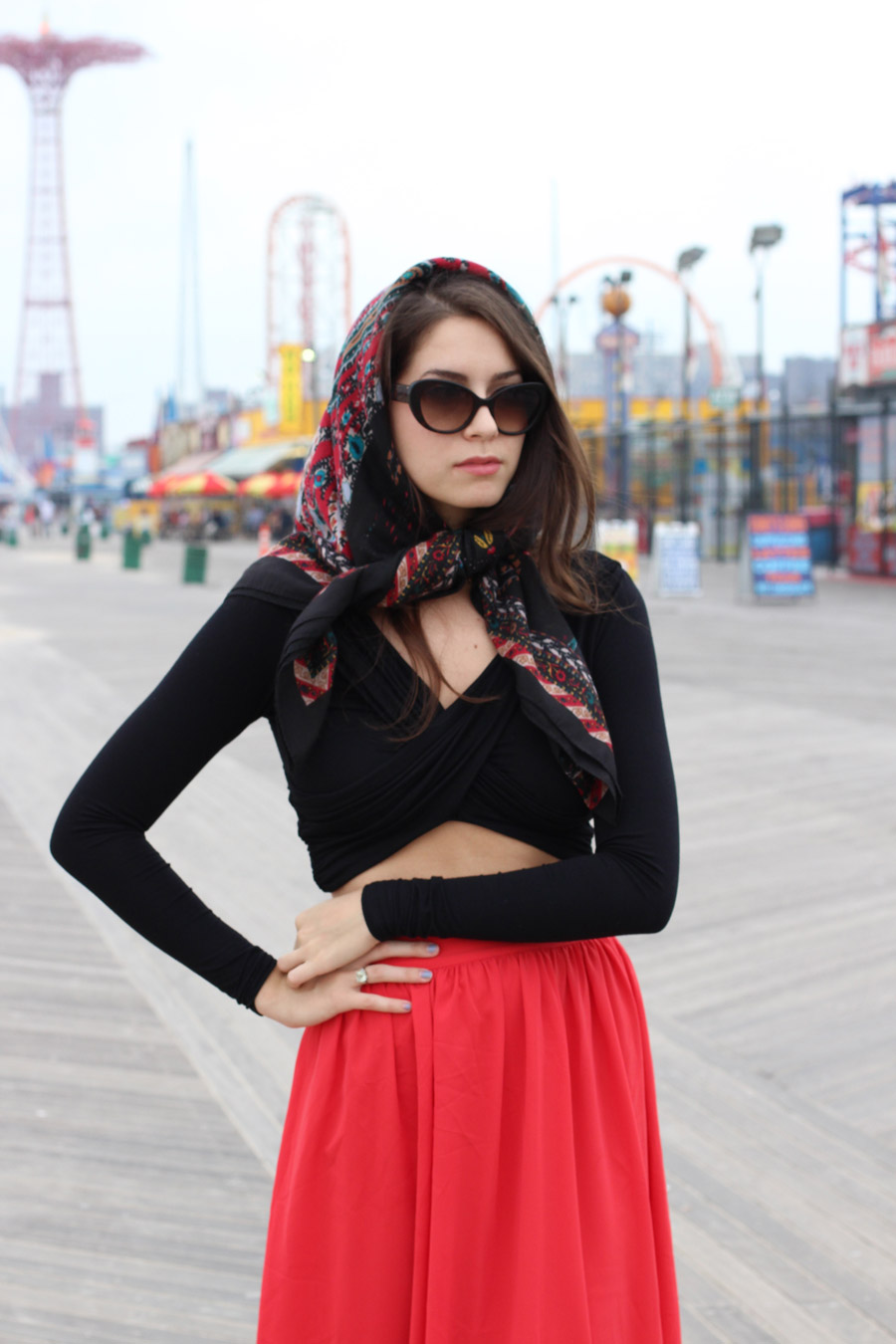 Daniela is the creator of First Generation Fashion, an authentic reflection of New York City and the ethnic communities that shape its culture. She is artistic, but technical. Daniela is the photographer, developer, and designer behind the blog that captures the lives of her friends and family from countries all around the world.
Can you tell us about what you're wearing today?
My family is Russian and Jewish. My parents left Russia in '79 as political refugees. I'm wearing a Russian scarf that Americans refer to as babushkas, which actually just means Grandma in Russian. Americans also mispronounce the word, which is even more frustrating. This one was given to me by my great-aunt. She lives in Germany and I met her for the first time this past year when she came to visit America.
When Russian Jews left the Soviet Union many came to America, but not all. Unfortunately most families like mine have relatives torn between Israel, America and other European countries. When she came to visit she brought this scarf as a gift. I thought it was funny because young American girls don't wear babushkas, only the Babushkas of Brighton Beach wear them. During her stay I wore it one night; it was the only time she could ever see me in it. Since then it's grown on me.
What is your favorite Russian or Jewish dish, and where can someone get a taste in NYC?
Challah, it's a Jewish staple. It's defined as egg bread, but essentially a cloud-shaped loaf of heaven. Unless it's under-sweetened, then it just tastes bland which I'm not particularly a fan of. Brooklyn has the largest Jewish community in the world. The Hasidic population is larger than the one in Israel itself, so you can get great challah anywhere.
When I went to elementary school in Brooklyn, my class was predominantly Jewish. In the first grade we put on a Christmas pageant. Our teacher kept having to correct us during rehearsal, "It's holly, not challah! Deck the halls with boughs of holly!" I suppose that sums up South Brooklyn to the outside world; we don't put up Christmas trees, and we deck the halls with boughs of challah.
How did growing up in a Jewish community shape your life today?
Part of the reason I started First Generation Fashion stemmed from growing up not knowing a single person that celebrated Christmas. At age 9 I began to spend my life as a New York native transplanted in other states and countries for school. I attended boarding school and college in Pennsylvania, and also lived in France and Spain. It always felt like no one from the outside had an accurate perception of New York City. I would get asked, "If you're from Brooklyn, are you like Jay Z ?" Another common reaction I got, especially when I was living in Europe, was "New York, you're like Carrie Bradshaw!" In the world's eyes I was either from Marcy Ave or the Upper East Side. Now everyone paints Brooklyn as a grungy, hipster mecca. None of these stereotypes apply to the Brooklyn I identify as home.
To hear more of Daniela's story subscribe to First Generation Fashion
Necklace: Vintage | Glasses: Kate Spade | Shoes: Jeffrey Campbell | Skirt: Banana Republic