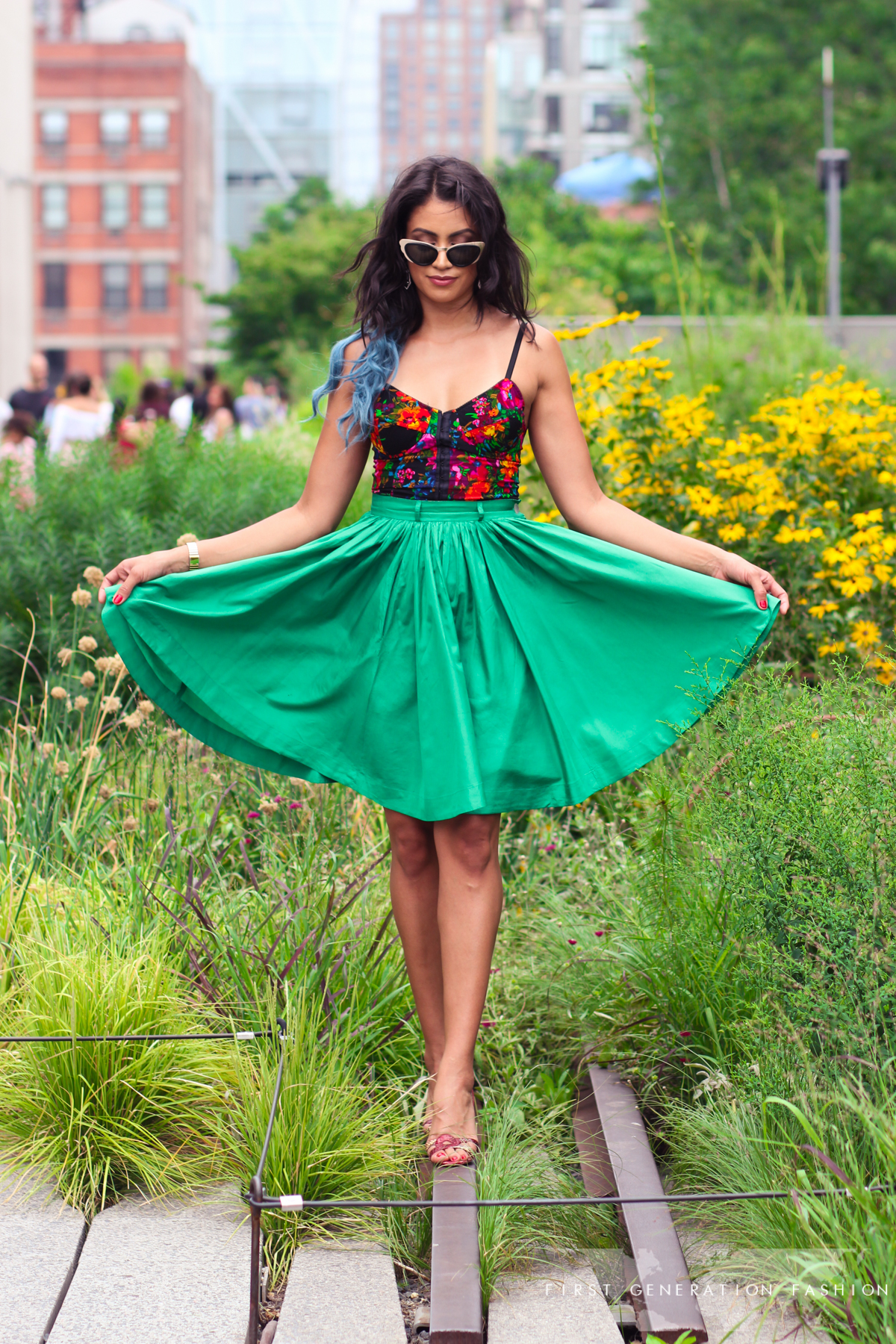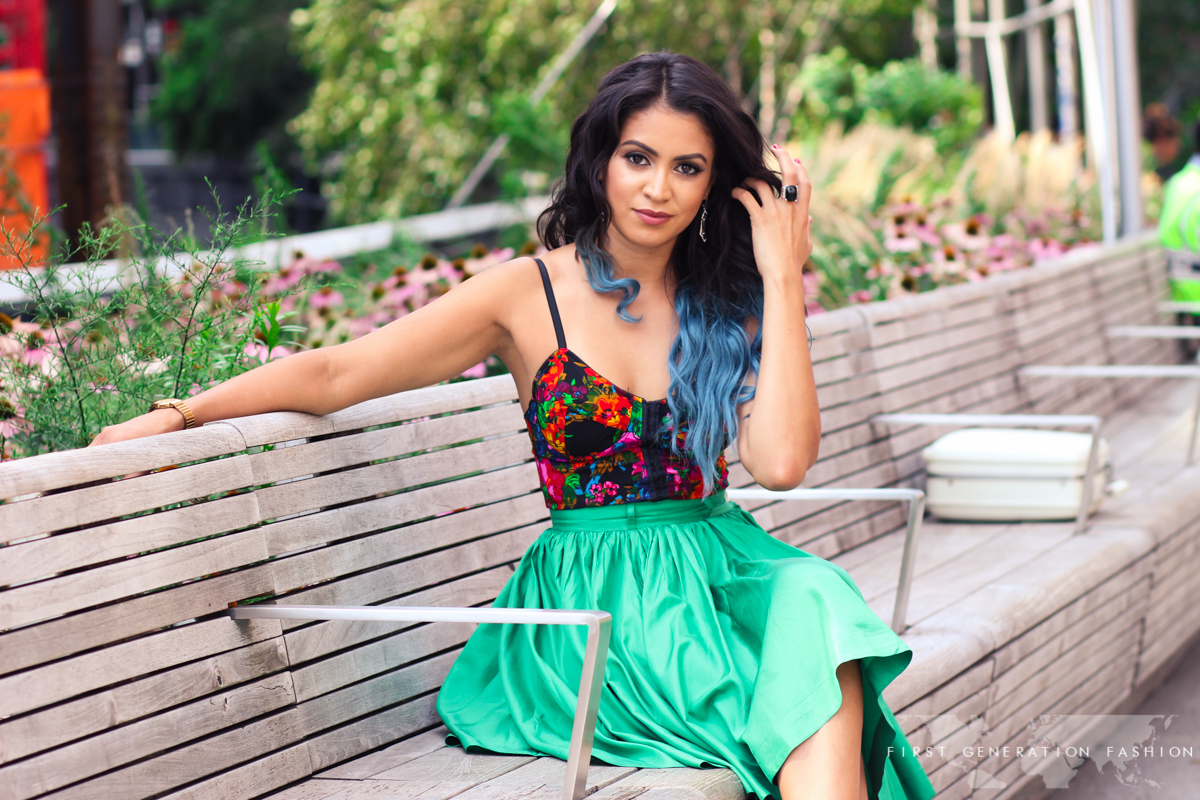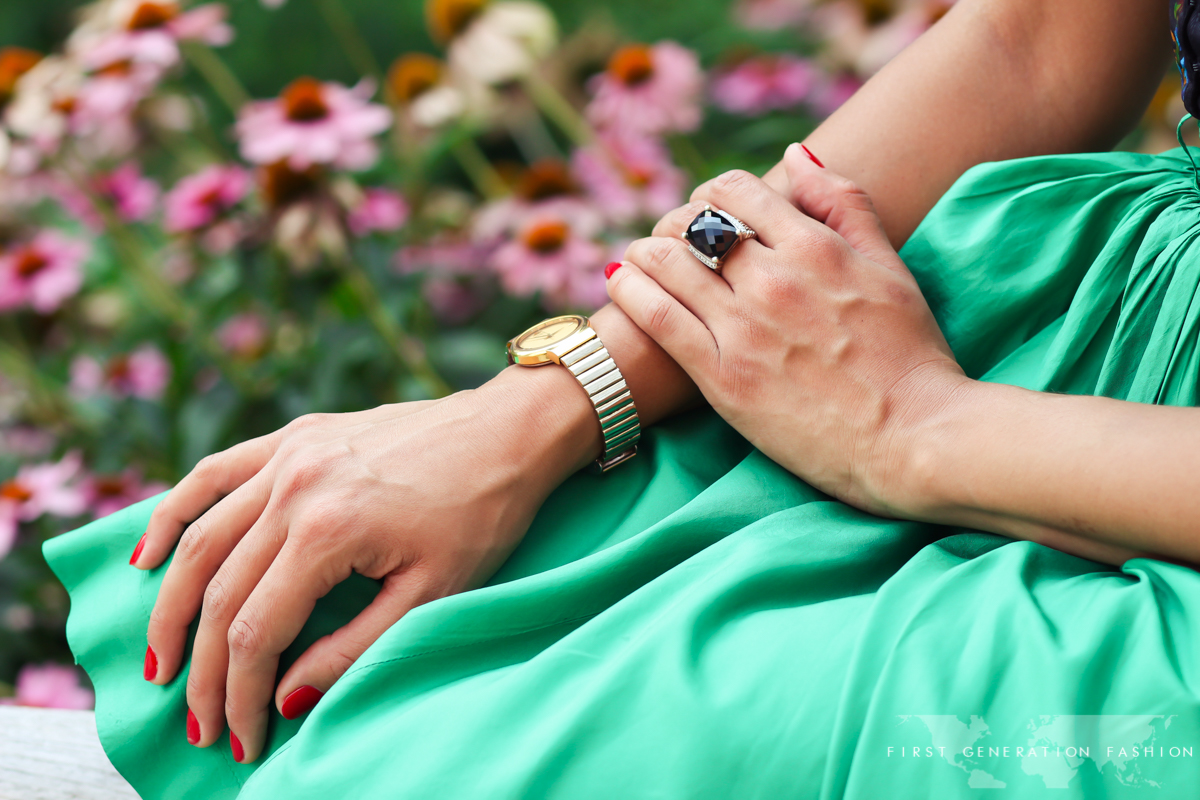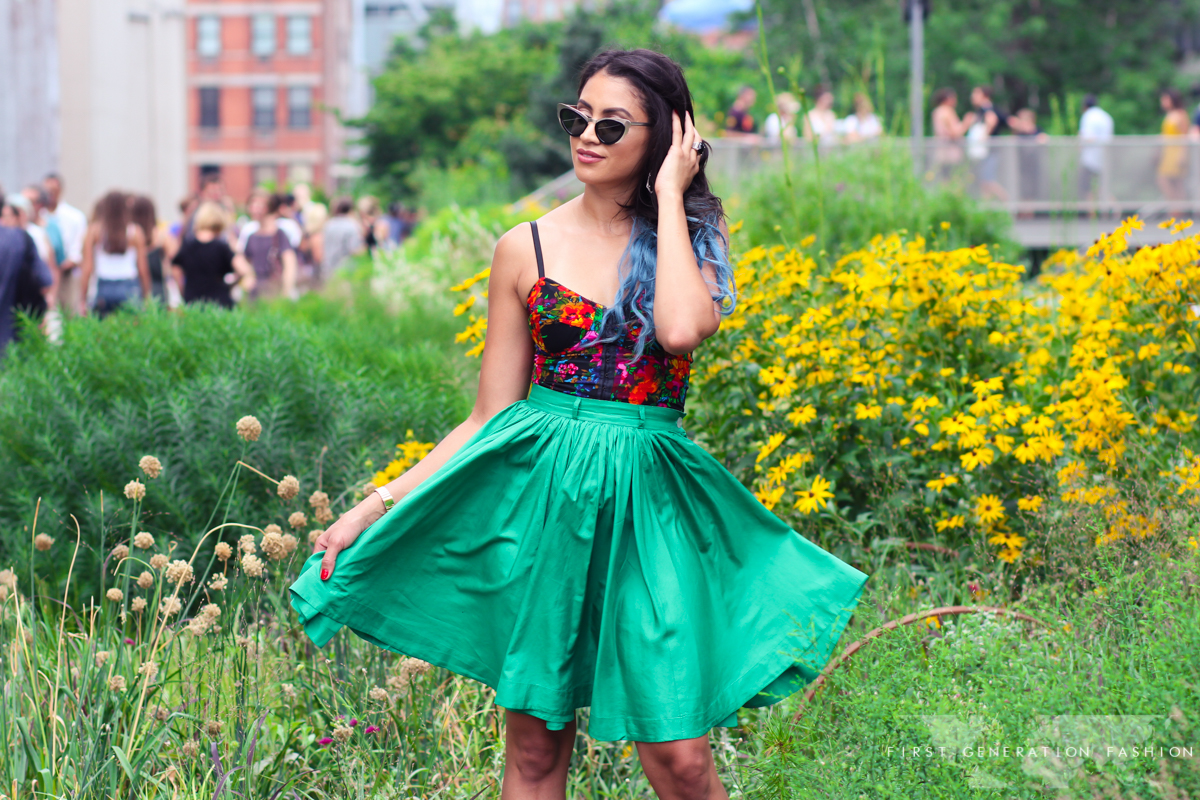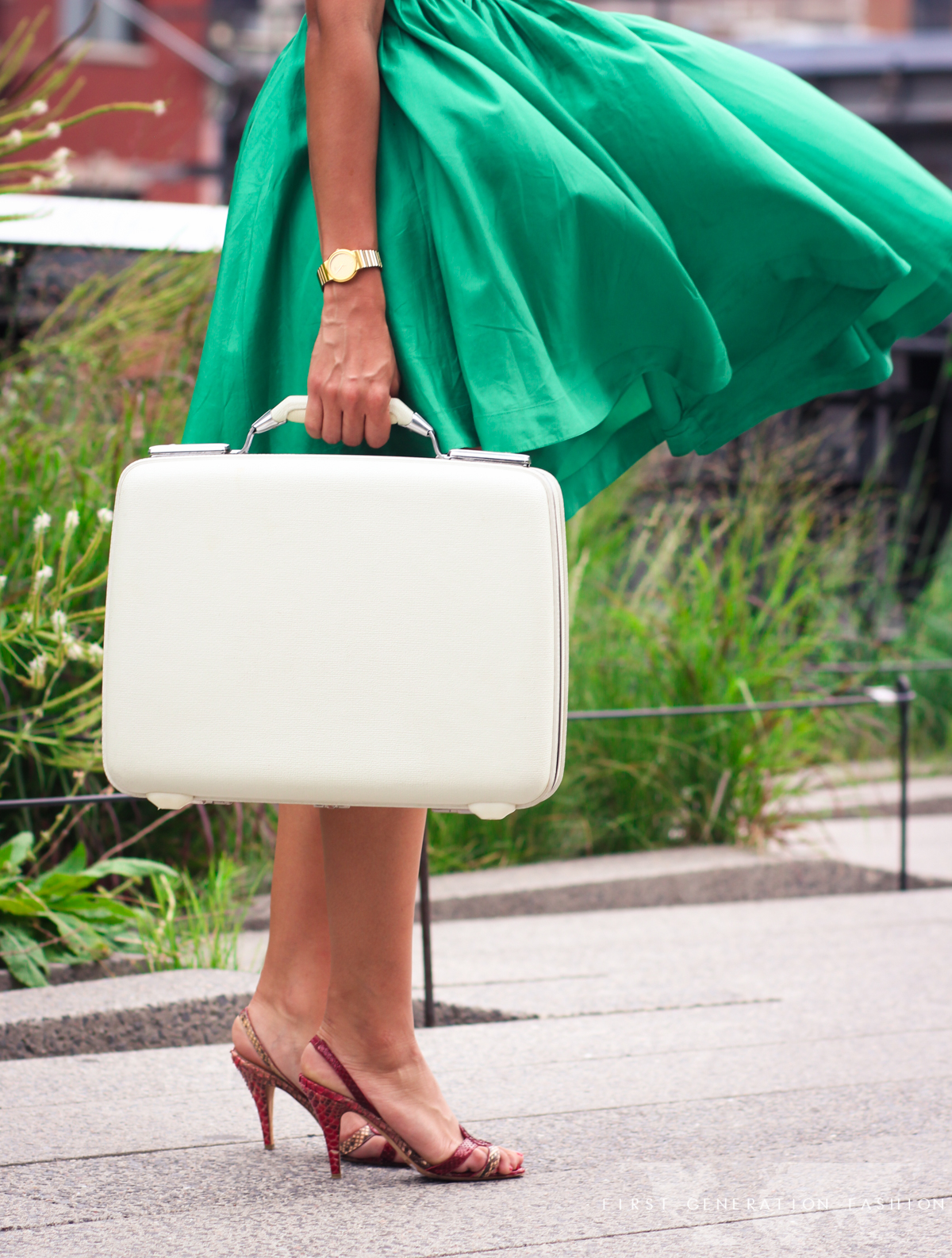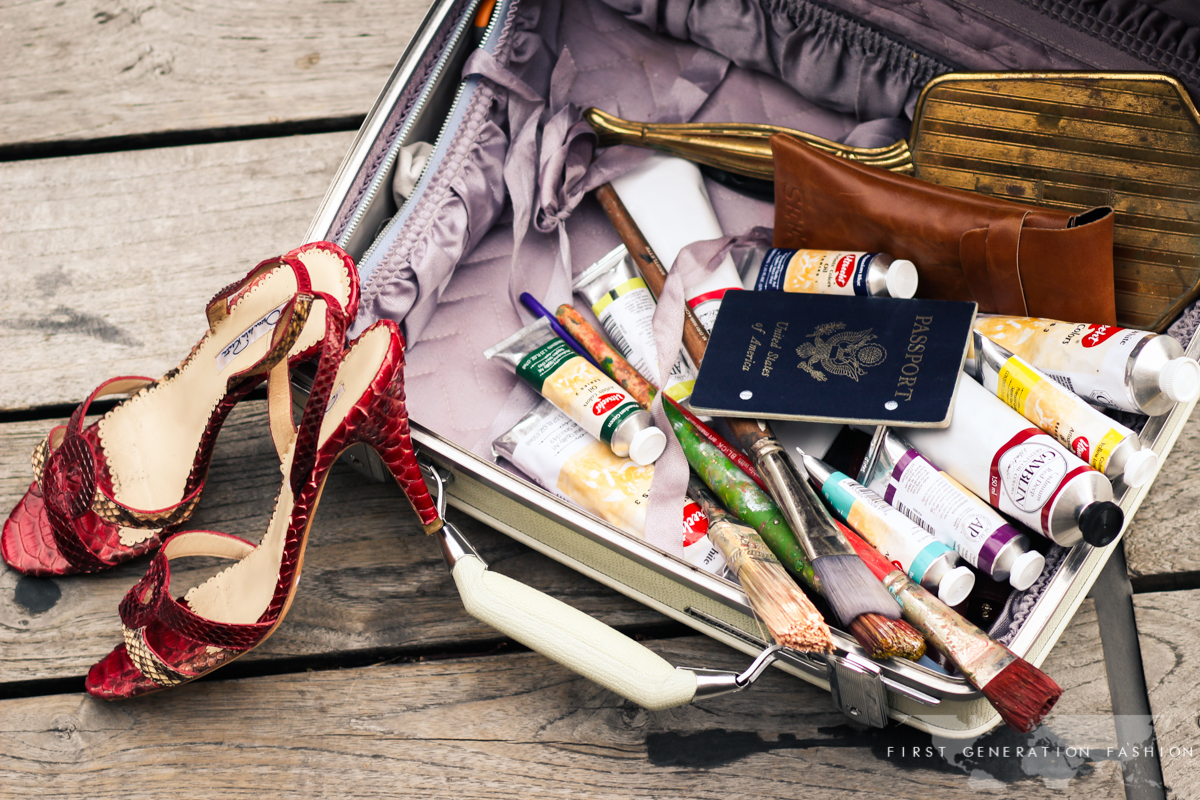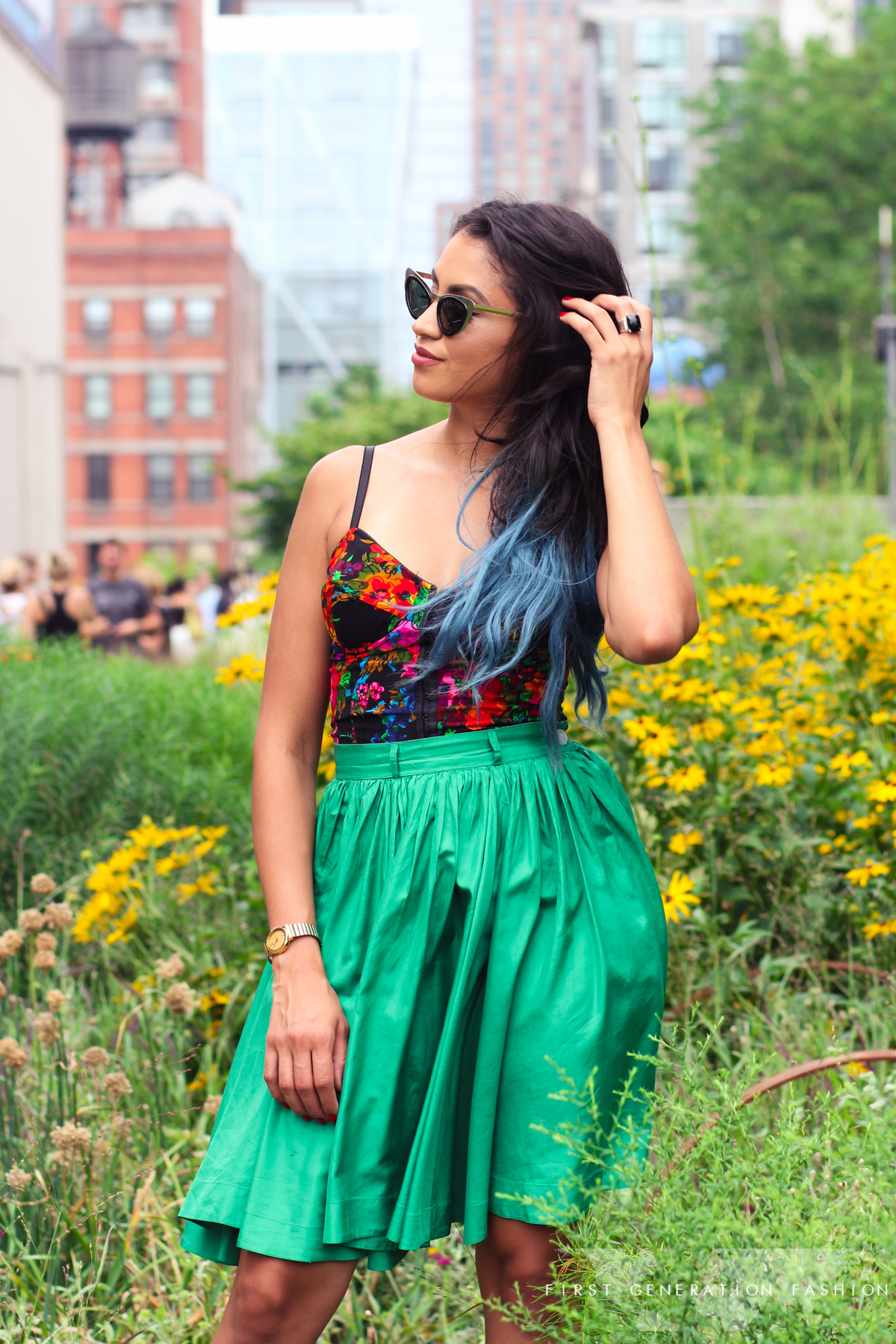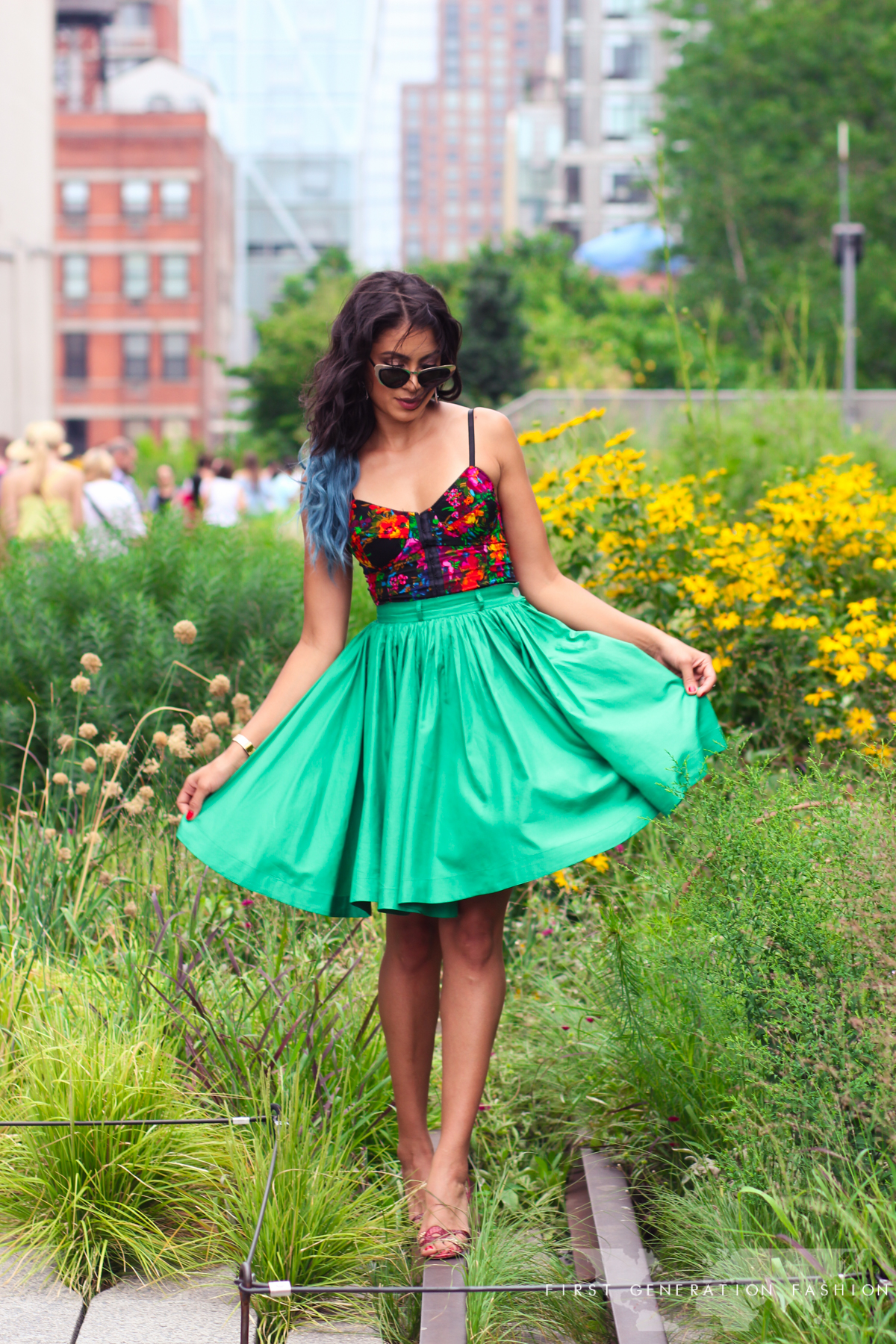 Janise is a visual and performing artist with an animated personality that is likely attributed to her latin roots. She broke away from small town America to further pursue her career in New York City's vibrant art world. On any given day, you'll find Janise veering between painter, method actor, and creative producer – all of which she has effortlessly mastered. 
Tell us about your background?
My family is from Puerto Rico. On my father's side, I'm from Anasco and my mother's side of the family is from Yauco, both are on the west side of the island. The west side of Puerto Rico has the best beaches. I was born here but my parents were both born in Puerto Rico and they came to America by way of work.
What brought them to America?
My dad came for work when he was 19 years of age, he traveled over with his grandmother and my mother came at the age of 3, with her parents who were also looking for work and a better way of life. There isn't any work in Puerto Rico; the economy sucks and it has for a long time. They moved from Puerto Rico to Lebanon, Pennsylvania.
Can you tell us what the process was like for your family to come here?
It wasn't that hard because Puerto Rico is US territory.
What brought you to New York City?
I came to New York City for art. I have been an artist my whole life. I received my art degree from Temple University in Philadelphia where I studied photography, using all darkroom and alternative processes. Now I mainly focus on painting and performance art.
What was it like telling your parents that you wanted to pursue art in college and as a career?
My parents are really Puerto Rican so the expectation really isn't that high. My mom always encouraged me to do the best and to do better than her. She encouraged me to travel, get involved in sports and extracurricular activities, basically do the things she wasn't allowed to do when she was a young girl. My parents are very traditional and old school. The idea of working a nine-to-five, living paycheck-to-paycheck, getting married, and having kids was normal for them.
Where do those traditions stem from?
Puerto Ricans are very traditional in their male and female roles; so women take care of their husbands. They cook, they clean, and they speak when they are spoken to. We are there to serve the men. We are not really our own individuals and we don't really get our own say. We raise the children; that is our job.
Was the idea of conforming to traditional female gender roles partially due to the Catholic influence?
I didn't really grow up Catholic — my mom did. When my family came to America they tried to fit in a little bit. I know at one point my grandma switched the family's religion to Mennonite because after moving from Puerto Rico to a Pennsylvania Dutch area they tried to conform. They wanted to be "Americanized". We have old family photographs where they are all dressed in traditional Amish-like blue dresses and are wearing caps on their heads.
Eventually my mom switched her religion back to Pentecostal so when I was really young I have memories of going to church where they would shout in tongues to try to catch the holy ghost. It's crazy. They would go nuts in church yelling trying to catch the holy spirit and I used to hide under the chairs.
Despite the changes in religious practices, did your childhood have a strong latin influence while growing up in Lebanon, Pennsylvania?
Yes, it was very Spanish. I didn't speak English until I started going to school; Spanish was my first language. My dad, to this day, doesn't speak English well. He didn't have to speak English but my mom picked up the language very well.
What are some things that you miss about living at home and in the Spanish community?
The food, the smell, and that everyone would get together and party in the basement. My mom would throw all the parties. She was the cook of the family and she would make a big "olla" which is big pot of rice and beans. Or gandules which are pigeon peas, red rice and a pork roast pernil.
Tell us about how did you got into art?
Ever since I was little I was an artist. As a kid, I would carve wood, paint, and bead. I worked with ceramics and clay. I entertained myself with crafts and art. I have an older brother, who is six years older than me, so after I grew out of the baby phase he didn't want to have anything to do with me. So I entertained myself.
At what age did you start using professional mediums?
When I was about ten years old I started going to an art club and we did everything from working with metal, copper tooling, infused glass, and acrylic paints. I learned how to use the potter's wheel and worked with kilns.
Did you also consider yourself a performer from childhood?
In my head I would perform shows in my backyard; the trees and the animals were my audience. The garage was my stage. I used to dance in front of the TV and watch my reflection. At the Puerto Rican parties, they used to say, "Janessa, mira mira baila, baila." There used to be one song that said, El Baile del Perrito by Wilfrido Vargas it was called "the dance of the dog". And I would do the whole dance in front of everyone and my parents would record me.
In middle school I got serious with dance and theater. I remember approaching the high school theater teacher to audition to perform with the high school students. My first high school performance as a middle school student was in the 8th grade. My first length play was Cyrano de Bergerac, and I played Roxane.
Was there a specific moment when you realized you can pursue art as a profession?
My 101 Painting class in my junior year of college. I had a crazy professor, and he came over my shoulder and said that I was a natural. He grabbed me by my arm and he pulled me over to look at the work of my peers. He said, "do you see the difference? Look at their palettes, look at their canvases." And I looked and everyone had tiny little squirts of paint on their palettes and they were working on only a tiny little corner of their canvases. I had huge globs of paint on my canvas and it was colorful and he told me, "you are not afraid of the medium".
What's your main focus today, visual or performing art?
I'm an artist. I haven't made money as a performance artist just yet. Visual would be more of my focus. To make money, I sell my paintings and work as a creative producer.
Tell us about a project that you're working on now.
I started working on a project where I was capturing strange moments that are beautiful and odd at the same time. I kept capturing them with different characters using models. But over time I realized that the entire body of my photographic work had nothing connecting it together.
That's when I decided to shift to self-portraits where I would get dressed as the different characters myself, and then I would get into character. I began having fun with it. I was having more fun getting into character than I did taking the photographs. I started writing out biographies for each one and putting them onto film.
They all have names. They are pieces of me. I'm like an onion. And I can't stop, I love it. People ask, "why do you do that? Why do you spend money on that?" I like it. I don't care if I'm not making money on this project. I'm obsessed with it. I do things that other people see and then they say, "can you do that for me?" And then I make money from those projects.
What's an example of one of the characters you portrayed?
I did a project where I was overweight — obese if you will. That was like a social project, I got to feel what it felt like; it was like anthropology and art.
Who are some of the artists that inspire your own work?
Nikki S, Lee and Cindy Sherman. Nikki S Lee would pick a project and commit to it for anywhere between a day to a year, and photograph it. She would use whatever form of photography within the budget that went with that character. When she chose to dress up as an old woman, as a mensch, she chose a disposable camera. For the yuppie project she did, which she committed to for 3 months, she got a nice apartment in a nice area and used a DSLR.
Coming from a photography and painting background, what makes you gravitate to this form of performance art?
I like to act and have fun but I really like creating stories. I want to be around awesome people to make things happen. I am a creative producer. I love getting all the components together to make an idea come to life. I can fall in love with a location and it tells me a narrative. Then I think ok, let me fill it with the right components, the right model, the right clothing. Everything down to the props like the flowers on the table or the coffee coaster. That is all my vision and I love finding the pieces to keep it true to the narrative. That's the way you make great content.  
Since moving to New York, do you find that your quality of work has increased?
Yes it has. There is way more talent and I'm meeting more talent every single day. It's like heaven on earth.
What's an example of one big change you've noticed?
The fact that I have artist friends now. That's major. I go into their art shows, and you meet one artist friend that has another artist friend. I also pulled away from the self portraits and started using other photographers to take the portraits because I wanted to get stronger images.
Do you go to the galleries in New York?
Of course I go to the galleries in New York, are you kidding me? I live in Chelsea so I enjoy going to the ones in my neighborhood.
What's your favorite museum in New York?
I really like the MoMa. The fourth floor of the MoMa is my favorite, it's contemporary art. I also love the Met. On the days that I take for myself, that's where I like to go.
Do you have a favorite artist?
There are some artists that I prefer over others but there is never just one artist that I can say is my favorite.
Where do you see yourself in the future?
I want to have a hand in film and production. I want to write and direct. I want to be an executive producer. I'm a true artist so I don't hold myself to one medium. I'm going to mix the mediums. I am a mogul in the making. One day, I'm going to be a household name.
For more of Janise's work visit janisevalentin.com and follow her @janisevalentin
For more of  Janise's story subscribe to First Gen Fashion
SHOP THE LOOK //